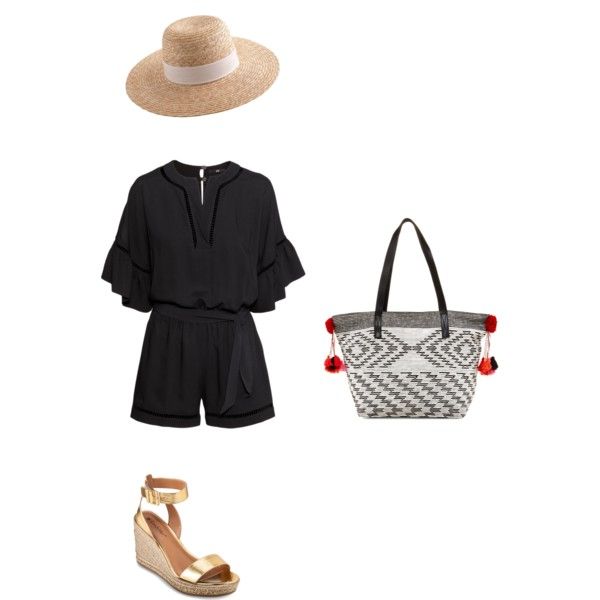 Straw Hat  (25% off with code SHOPNOW) // Romper // Wedges // Tote
Wow – what a week, am I right?! I have been a little MIA lately and I have to apologize for that – I swear this time around I have a good reason. I recently accepted a new position and was waiting on the background check to go through. As of Wednesday, the check went through and I have an official start date of June 1. Definitely a bittersweet moment – while I'm beyond excited for my new position as a Content Strategy Specialist – I have also grown very close to my co-workers at my current job, where I have been for almost 4 years (and where I was when I started this blog). I feel a great deal of sadness to be leaving them. Isn't it true that the best moments in life also come with sacrifice?
Anyway – interviewing and waiting on the news can be a little chaotic and stressful, so I decided to take a small, short break from regular posting. I should be back to regular posting soon and am excited to share more about my new job!
I hope you all had a great week – and enjoy your weekend. Today I'm sharing an outfit I'd love to be wearing this weekend, including this amazing wide-brimmed straw hat I just purchased for summer!