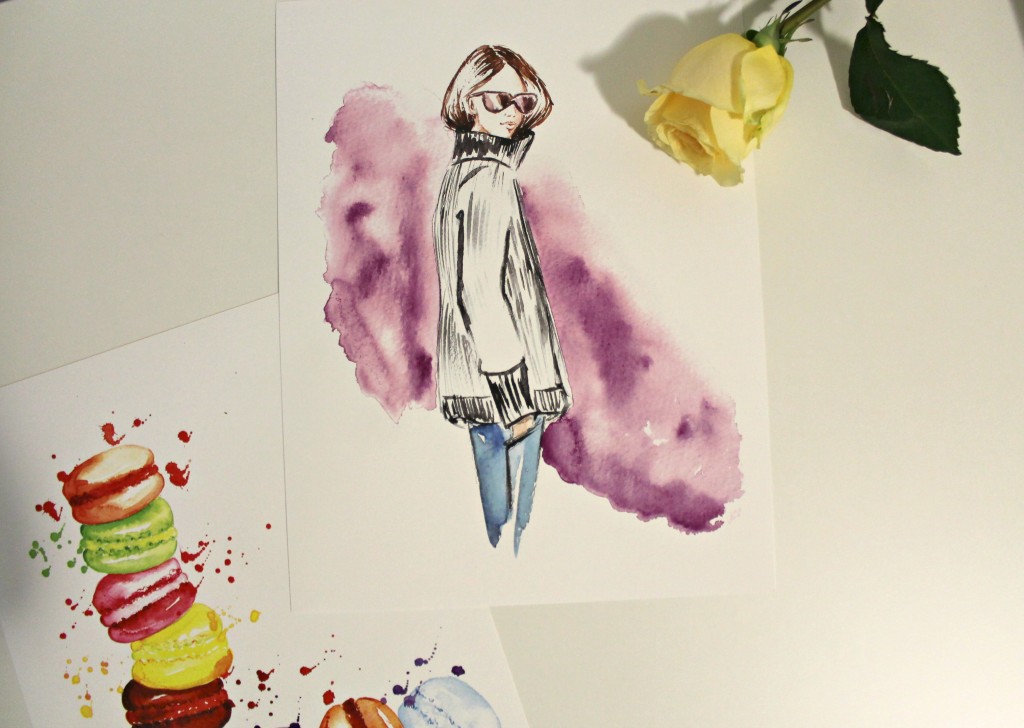 Today I am SO excited to be collaborating with Elena Fay – a very talented fashion illustrator who I "met" back in 2013 and also a fellow fashion blogger at DC in Style! She is a wonderful person and you can see her passion for her work in her illustrations.
I had been following her blog and becoming good friends with her via Instagram when one day she surprised me with my own fashion illustration – I was SO happy and honored that she chose to illustrate this look that I shared on my blog back in February of 2013.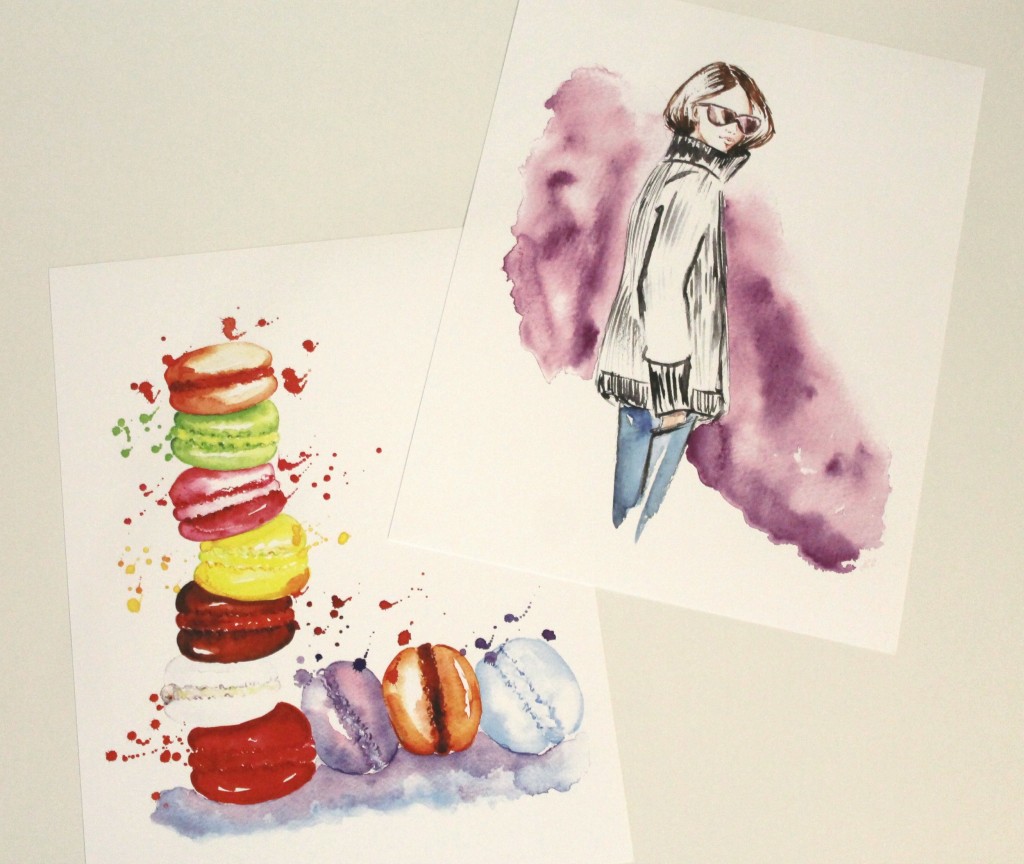 Recently, I just set up my desk back into the second bedroom in our apartment and want to get started on hanging a gallery wall. The French Macaron print and Fashion Illustration print are the perfect pair to get my inspiration going for my gallery wall and to add some bright artwork to my feminine space.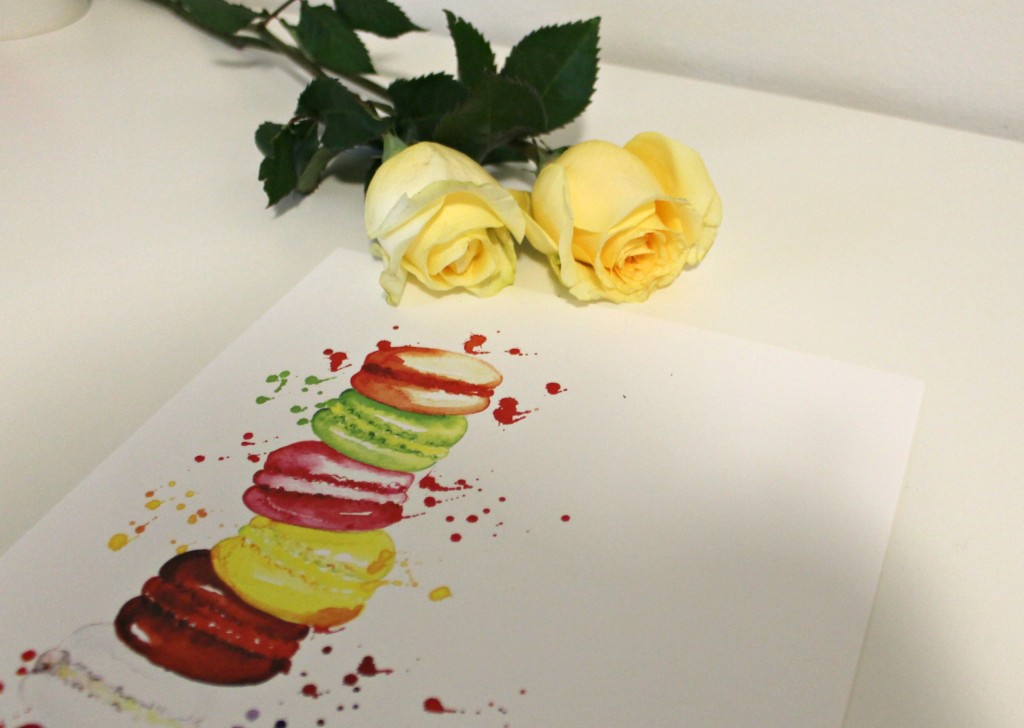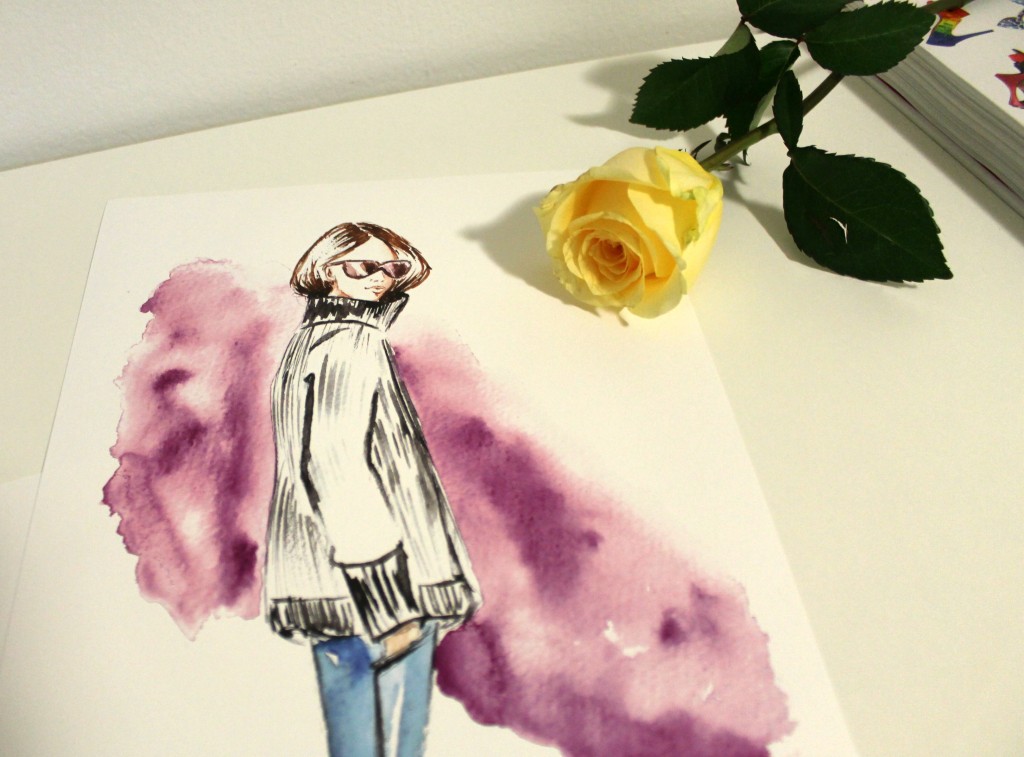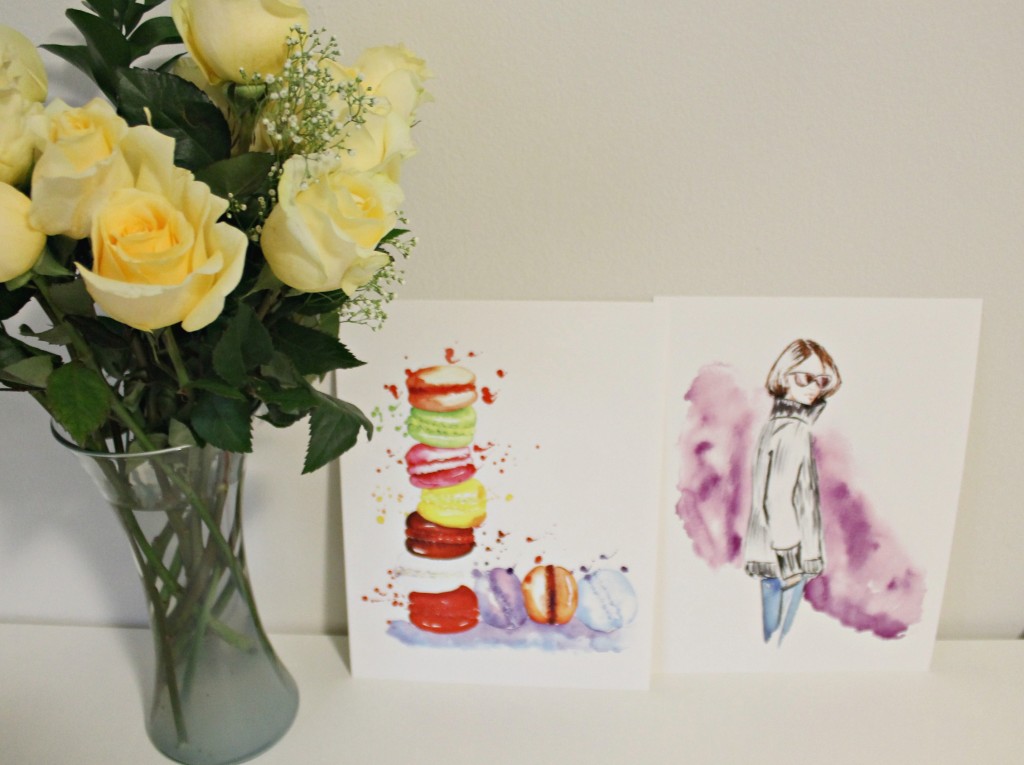 Today we are teaming up to giveaway two prints to TWO winners! Please follow the instructions on the Rafflecopter form below to enter! The giveaway will be open for two weeks – so until May 27th – and again there will be TWO winners so make sure to enter! Also make sure to follow Elena on BlogLovin', Facebook, Instagram and at her Etsy store – right now you can get 15% off by using the code bloglove15.