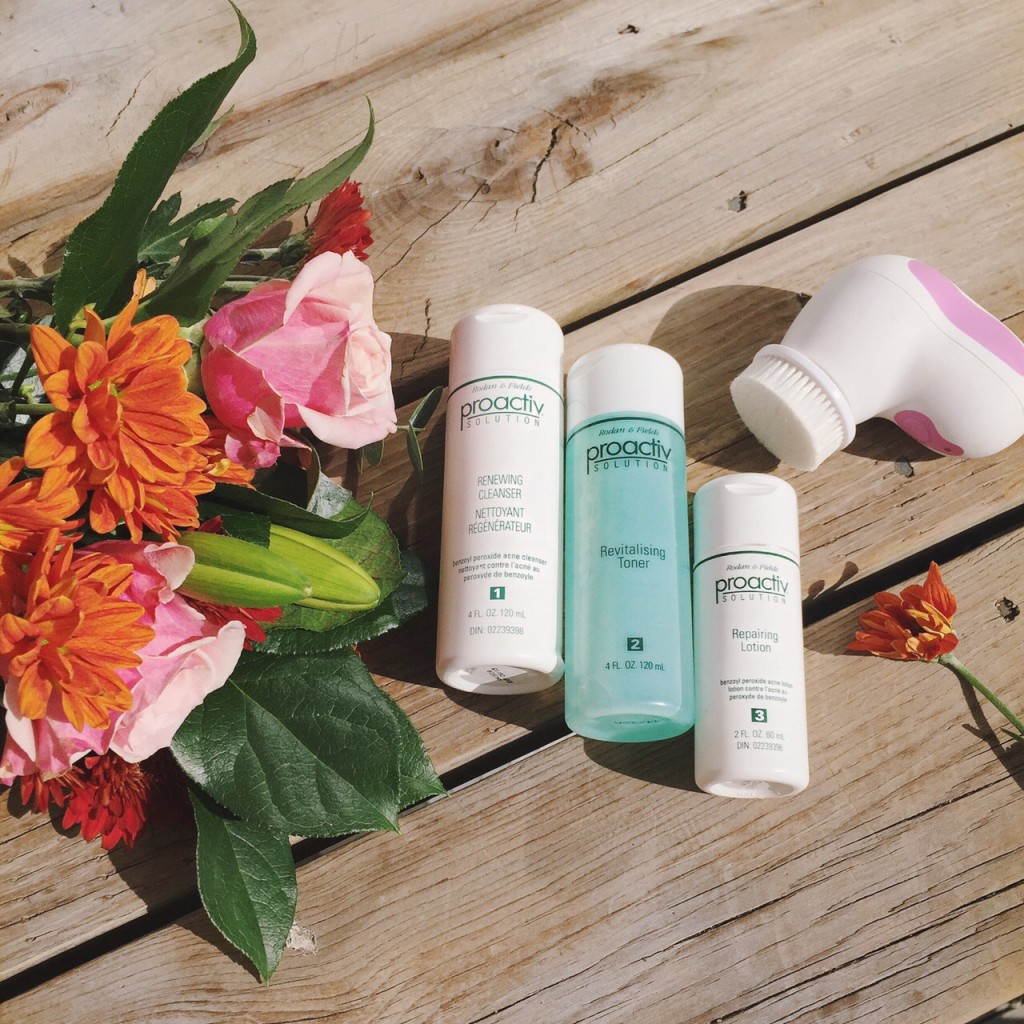 My skin has been on a whirlwind over the past six months. I can attribute many of my break outs to stress – from looking for a new job, to starting a new job, to attending/being in weddings, planning for my boyfriend's 30th birthday and our most recent move, I haven't been overly fair to my skin. I also had a few too many "fun" nights this summer where I went to bed in a full face of makeup. I promised myself I'd stop doing that by 24, but I'm 27 and you know what? It still happens. I'm not going to make a habit out of it, but now that we are moved, and I actually like my bathroom setup, I think I'll be a bit better at taking off my makeup and washing my face! At least I hope. I also started to change out my pillowcase every night.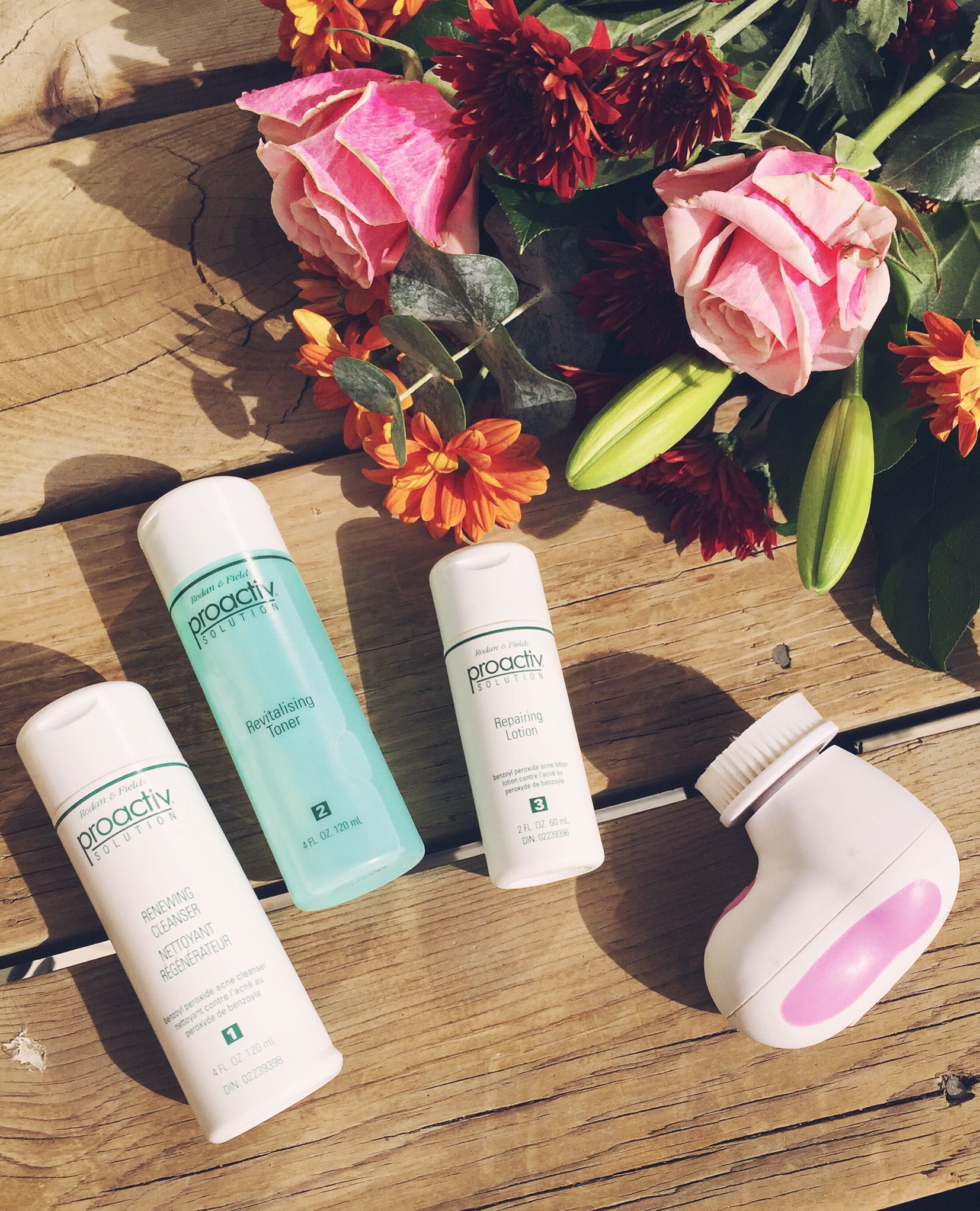 I haven't used Proactiv in over five years, mostly because I was interested in trying new products and finding what works best for aging skin that's still acne-prone. I think Proactiv has received many poor reviews due to their selling style versus how it actually works for people. I forgot how much I love this product line! It is a simple three-step process that I've been using in the morning now for the past couple months. I use very little face wash, toner and lotion – it goes a long way. I have only been using it in the morning though because I've been using Arbonne's Re9 Advanaced Anti-Aging line at night, which I'm planning on doing a review on soon too! I have had less break outs overall since starting to use this in the morning. I only use my face brush with the cleanser once a week (the cleanser is already exfoliating, so I don't want it to be too rough on my skin). I think the simplicity of a three-step system is helping me stick to a good routine and helping keep my skin clear. I have also noticed that my oily skin is doing better throughout the day.
It always worked well for me in high school and college, so again, I don't know why I didn't decide to stick to it, except I was ready to explore other options as I was growing older and living a different lifestyle. I definitely will move forward with the Proactiv three-step system in the morning.
If you to learn more about Proactiv, read more Proactiv reviews and see what others have to say about it! Or let me know if you've used it before and if it worked for your skin? I'm excited to do more skincare product line reviews because if your skin is like mine, you are always looking to test out anything to make it better!