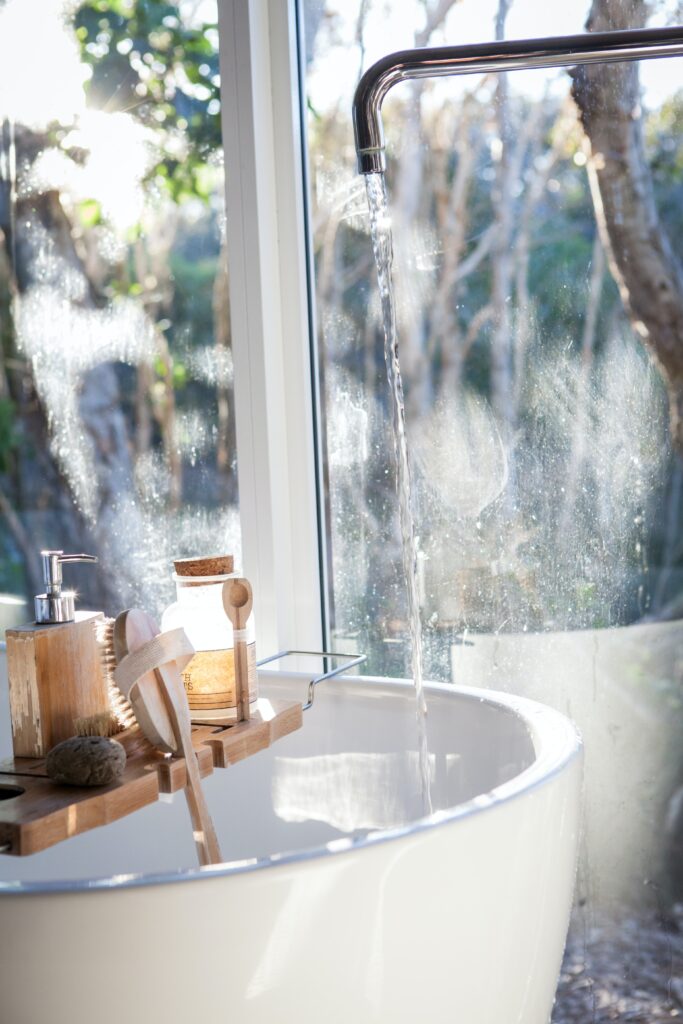 2020 is the year to start developing better skin and body habits. Whether you're staying at home or traveling for leisure, you should equip yourself with the best products for your routine. This is the year to try high-quality Asian products that are suitable for all skin types.
The Face Shop is one of Korea's bestselling global beauty brand that truly adheres to the Natural Story philosophy. It's a unique Korean beauty brand that uses the most beautiful, original, organic ingredients and eco-friendly packaging along with the latest technology.
The company offers an extensive line of skincare and beauty products for both men and women, with the following top products:
1. Rice Water Bright Cleansing Oil
This rice water cleanser provides gentle cleansing to your face, which is a perfect addition to your everyday double cleansing skincare regimen. It removes skin impurities, oil or sebum, and makeup, which leaves the skin clean, soft, and fresh. It's lightweight so as not to clog your pores yet strong to remove your makeup. You'll feel the jojoba seed oil softening the dirt and making it easier to remove.
This Rice Water Bright Cleansing Oil is watery and very efficient in removing makeup, and it leaves the skin soft and moisturized. For people with oily skin type, it's not too much because it's not at all sticky or heavy and easy to apply. Apply a few drops on your hands and gently spread all over the face, then follow up with a water cleanser or the Rice Water Bright Cleansing Foam.
2. Air Cotton Makeup Base
One of the best cosmetic products from the Korean brand is the Air Cotton Makeup Base. It's a lightweight primer that creates a smooth makeup base for smooth and flawless skin. The product neutralizes redness or sallow and yellow skin tones. It is fortified with SPF 30 to protect the skin from the sun's harmful ultraviolet rays.
They recommend this product for all skin types, most notably those who experience skin redness before applying foundation. Choose a makeup base that is easy to use and recommended your skin type. Read the label and the listing, most especially if you have highly sensitive skin or experience skin redness when using makeup products.
3. Rice and Ceramide Moisture Emulsion
Rice extract moisturizes and softens the skin. Rice bran oil acts as an additional skin softener. On the other hand, ceramide repairs and hydrates the surface. With this beauty product, you will have plumper, smoother, firmer, and brighter skin after use.
Whether you've got dry or oily skin, this emulsion product is suitable for any complexion. It won't irritate your skin or congest the pores as heavier products do. It's very hydrating, and you feel as if your skin appears brighter right after using this emulsion. This emulsion is a highly recommended product for people with sensitive and acne-prone skin because rice is a universally-accepted ingredient.
4. White Seed Brightening Serum
Treatment is a crucial part of your everyday skincare routine, and the serum is one of the most common components. White Seed Brightening Serum is one of the most popular serums in The Face Shop lineup. It's compatible with any other product because it's mild and made from natural ingredients.
This serum has brightening components, including white daisy flower and white lupin seed extracts. It effectively penetrates your skin, making it look brighter and more youthful. Unlike other serum products, the White Seed Serum is applicable for both oily and dry skin.
5. Real Nature Face Mask
The Real Nature Face Mask is an excellent facial treatment, addressing different skincare concerns. A face mask helps remove excess oils, hydrates skin, and improves the appearance of pores. Also, it's an excellent way to get rid of skin impurities. Real Nature face masks are naturally saturated with plant extracts, delivering intense moisture, hydration, and nutrition.
You can use this face mask once or twice a week, depending on your skincare needs and skin type. Make sure that you only use it for the duration intended or a maximum of 30 minutes. Don't leave on your masks overnight.
Conclusion
The Face Shop stands out among the world's top Korean products, offering different skincare products, such as natural cleansing oil, serum, face mask, primer, and emulsion. Grab your Korean skincare products now, and experience smooth and healthy-looking skin. Make sure that you purchase those from authorized retailers or outlets.