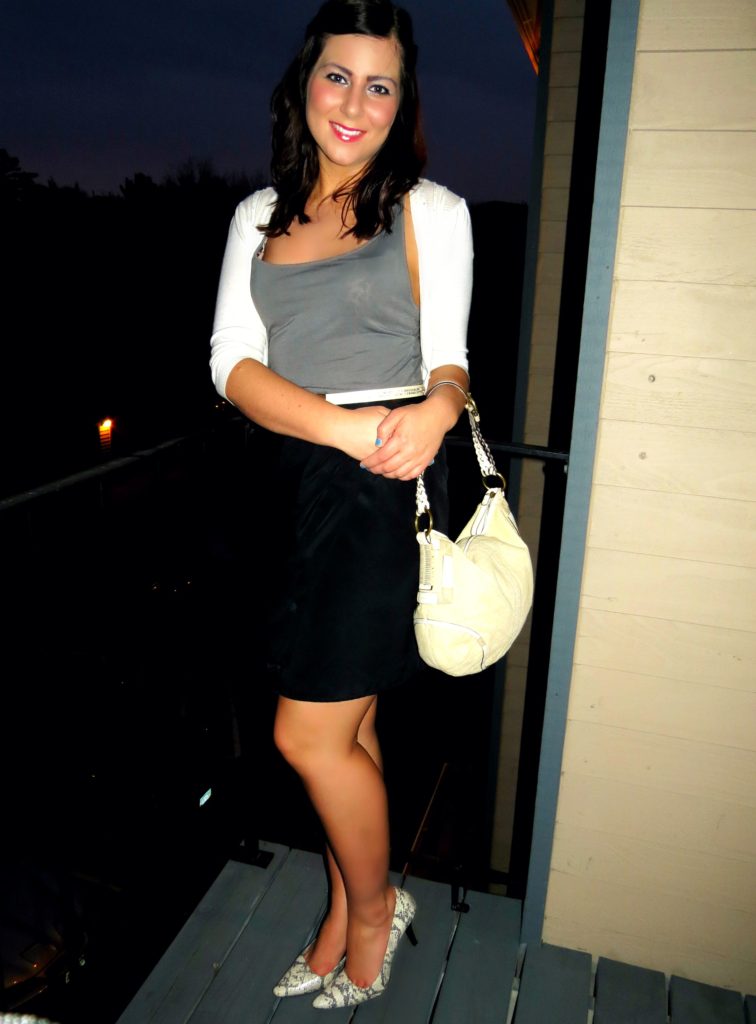 Today my focus is snakeskin in the workplace. Working in a more conservative environment, the animal prints must remain minimal. These pumps are the perfect touch to any work ensemble and are just the right touch for weekend wear with black skinny jeans.
As Snakeskin Week  continues, I have decided to do an inspirational post Friday of snakeskin outfits and would love too see and post your snakeskin outfit and accessory photos! Please e-mail me at [email protected] with your photo by tomorrow (Thursday, March 29) by 10 p.m. (Central Time) along with your blog address (if you do not have a blog, just send me a photo with a name!) and I will compile all of the snakeskin looks in a post on Friday! If you forget tomorrow, no worries … still e-mail me your look on Friday and I will continue to update the post throughout the day! (I will just be placing the looks in order of when I receive them)! Excited to see your looks, hope you will join me on Friday!
Happy Wednesday, and don't forget to check out the "Work It Wednesday" link up over at A Little Bit of Lacquer for amazing office wear inspiration!