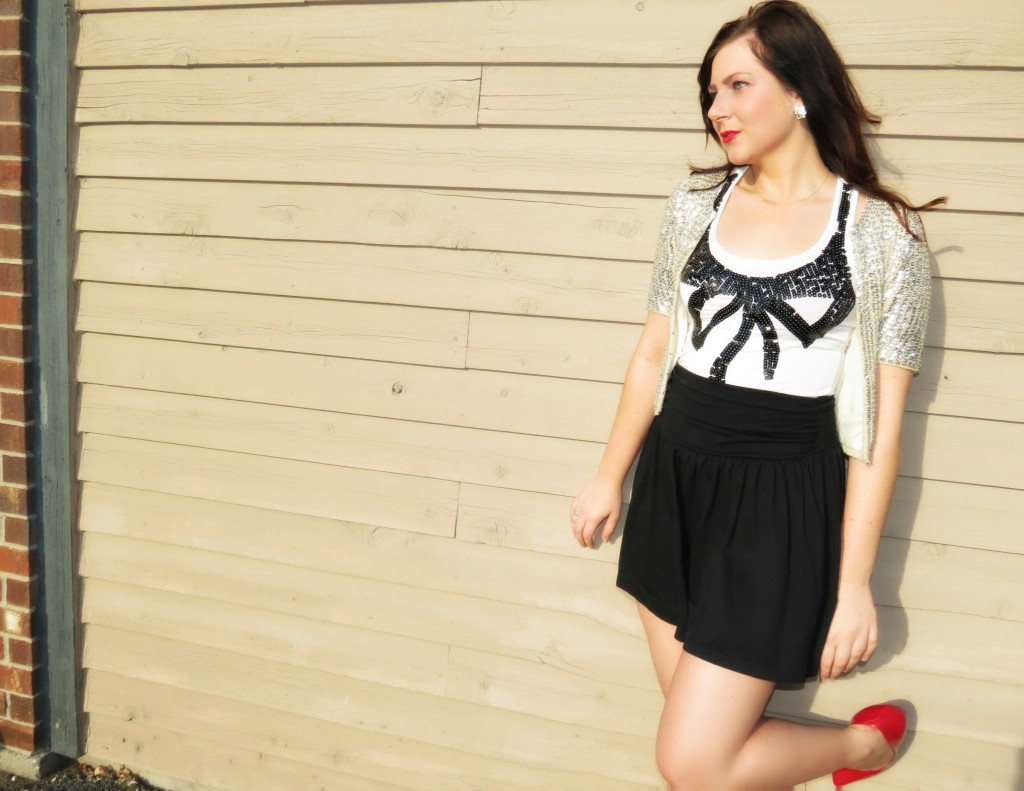 It is the blog's first birthday today and I can't believe it has been a whole year since I wrote this post on this small little space online.  I honestly had  no idea what I was getting into, I just knew I wanted to share my love and passion of fashion, style, beauty and LIFE on this space.  The best part about it all has been getting to know others through their blogs and meetings some blogger buddies in real life! And I have many to thank…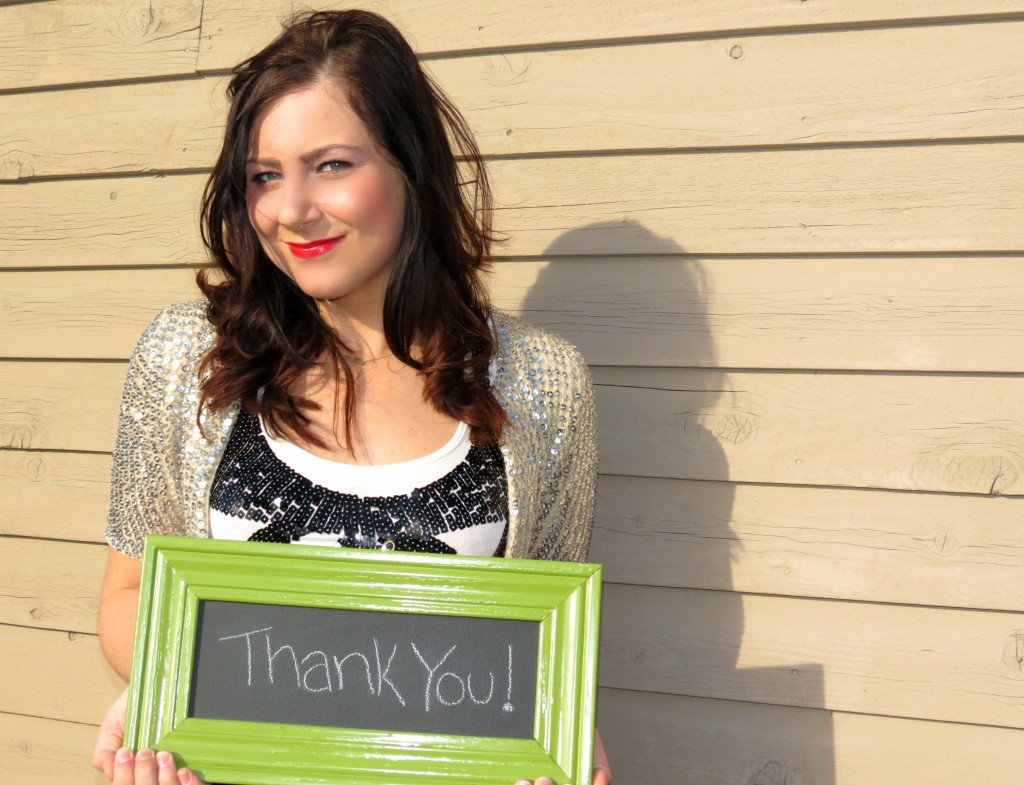 Thank you to: A HUGE thank you to all of my followers… whether bloggers or not… you inspire and encourage me and I really have grown in my style over the past year, taking more risks (some good and some bad) and being more confident in what I wear! So here it is… THANK YOU, THANK YOU, THANK YOU! I appreciate you and hope you continue with me over the course of the next year… I think there will be a lot of exciting things going on!
Thank you to: My photographer, boyfriend, supporter, listener… my everything! You encouraged me to start this blog and it has been a wonderful journey and something we can share together! Thank you for always being there and taking my photos, even when I was cranky and it took a lot to make me smile. But you always know how to make me smile 🙂
Thank you to: To my family and friends… you have been such a great support ever since I decided to start this blog!  I know not all of you LOVE or are as obsessed with fashion and clothes as me, but your support means everything.
So as Thanksgiving approaches again I say THANK YOU! Hope you enjoy a couple of videos showing some of the most liked outfits over the past year and my video talking about how I named the blog!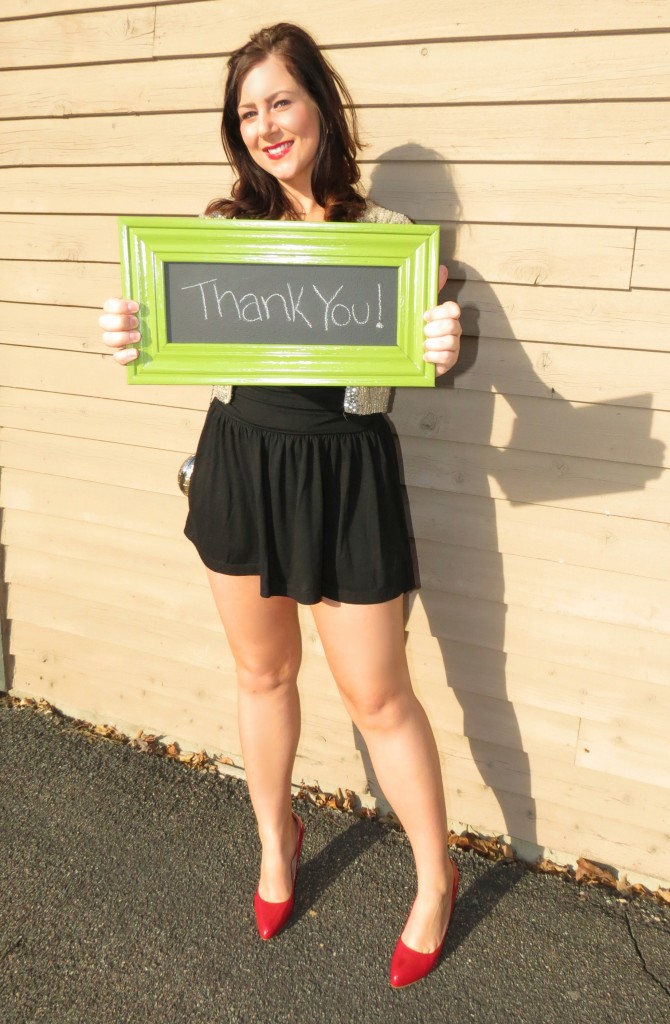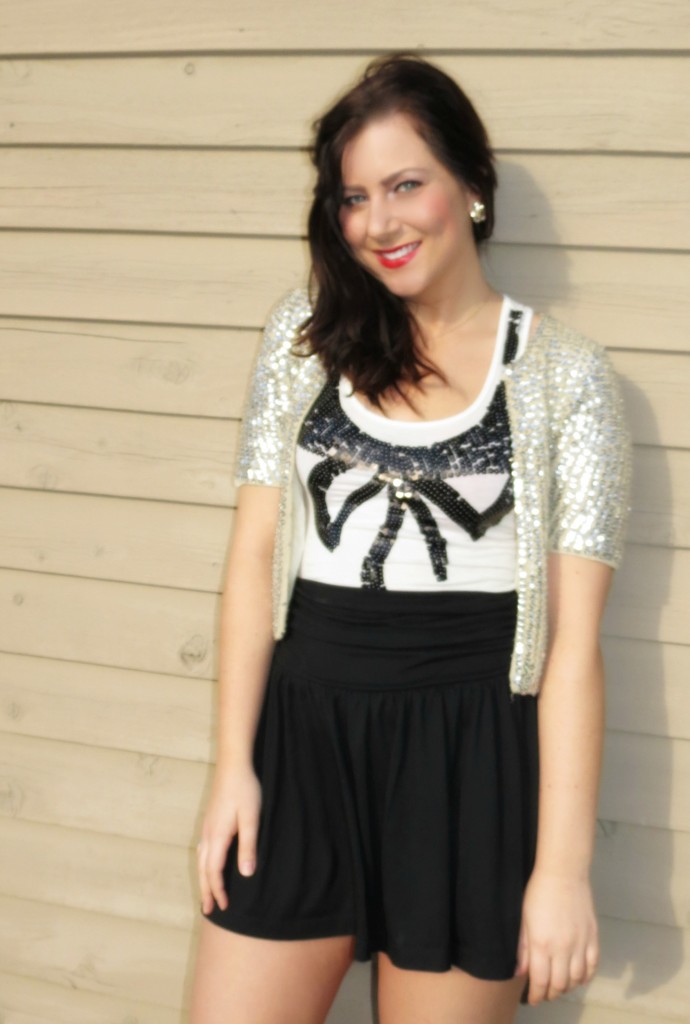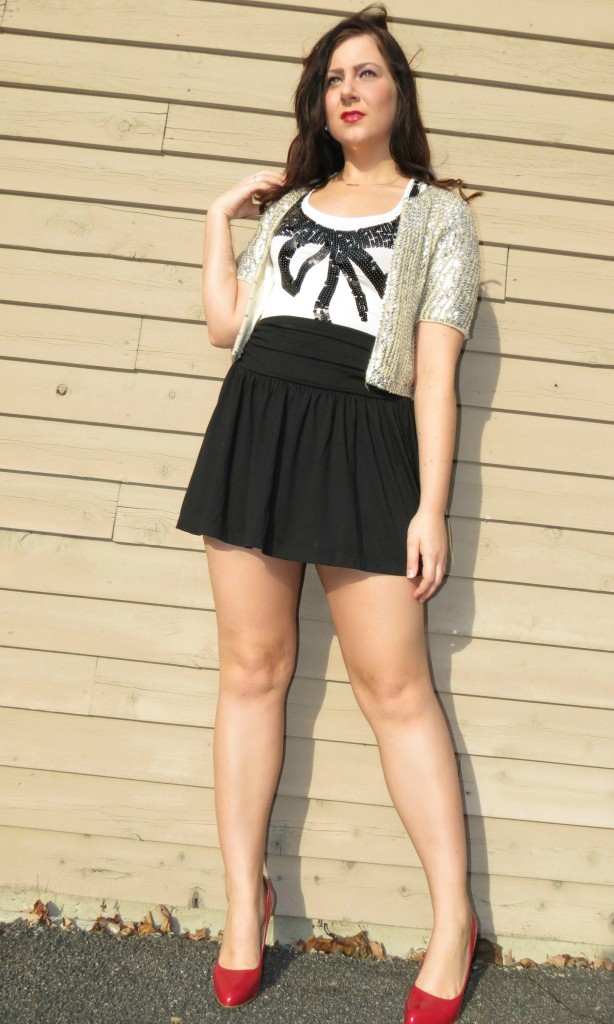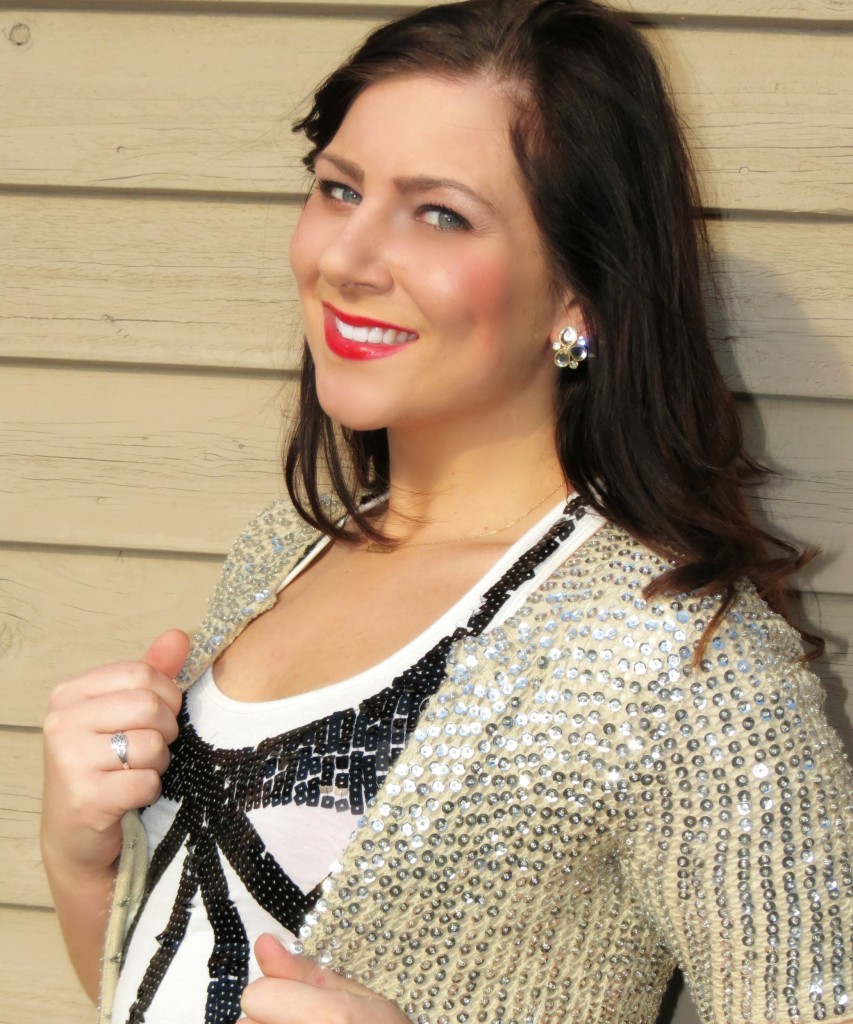 Sequin Shrug, Vintage (similar here) Sequin Bow Tank, Wal-Mart (similar here) Skirt (similar here) Pumps, DSW (similar here) Earrings, Lia Sophia (similar here) Lipstick, YSL Rogue Volupte 17: Red Muse (available here)