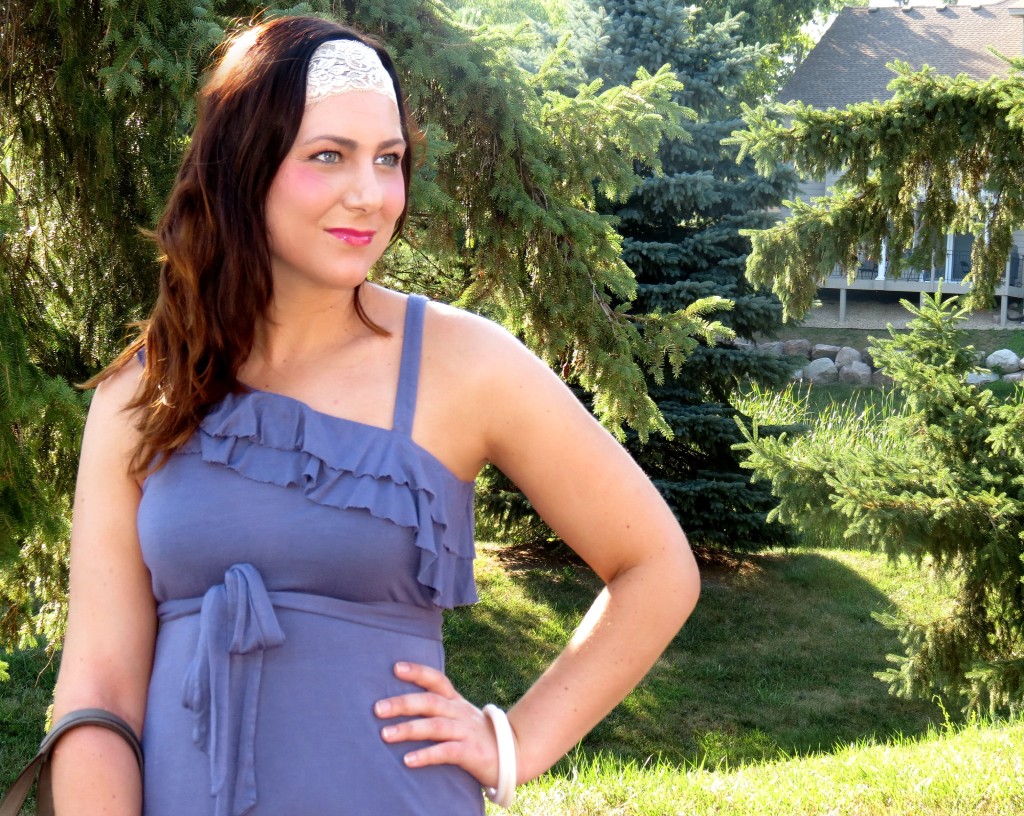 The summer heat hasn't been letting down here this past week… so I have been going to some of my go-tos for summer heat and humidity: a breezy dress, hair pushed back with a headband/headwrap, and a pair of flats or strappy sandals! I wore this on Saturday to run some errands (like go pick out puppy supplies, yay!) and to get the apartment organized (aka puppy-proofed… all shoes are up high in my closet now!) And there is nothing better than a good pop of pink with my "Punchy" Beauty Rush lip gloss from Victoria Secret to add just the right amount of color! I hope you all had a great weekend! What are your go-tos for summer heat?
P.S. We are undergoing some blog construction (if you couldn't tell)… please bear with us and our changes over the next month!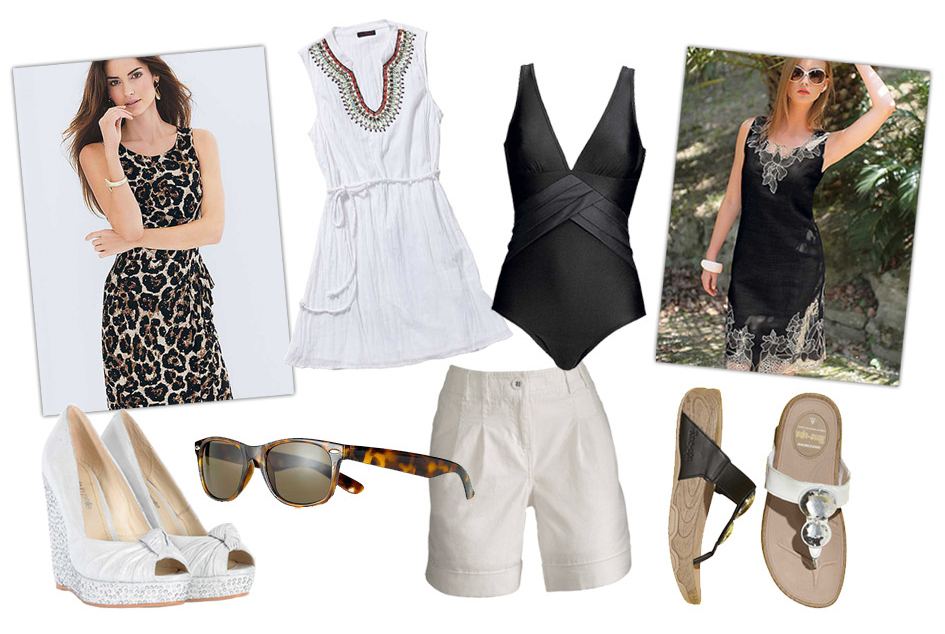 Here are some other amazing summer go-tos and fashionable finds from Kaleidoscope Fashion.  There are some amazing pieces, that fit in perfectly for summer, a vacation or in warmer weather climates!
First off, who doesn't need a sassy LLD (little leopard dress)! Just as functional as a little black dress, but more fun. This perfectly transitions into colder seasons as well with a black blazer and pair of pumps (add red pumps for a particularly fun outfit).
A little white, summery dress is also necessary.  Find one with some embellishments and all you need to throw on is a pair of sandals.  Summer or vacation chic with little to no effort!
One piece black swimsuits are no longer meant for covering up, but showing off.  They are so chic and will make you stand out in the crowd at the pool or the beach.
A light-weight black dress with some fun details can be a great cover-up for your swimwear and can double as a cute dress to go out with friends or for date night. Add some gold wedges and earrings to really make a statement.
White wedges are classy and can be paired with any outfit during the warmer months! Perfect at the office or on the weekends, wedges are comfy while still looking chic.
Tortoise sunnies are a classic… and a must. They liven any outfit when the sun is beating down! Try a wide rim pair to ensure great coverage and a fashionable look.
Bermuda shorts are ideal for any situation in the sun… they are a classic look that look amazing paired with a breezy light-weight colorful blouse and embellished sandals. They help you keep cool for the farmer's market, summer fairs or outdoor concerts!
Embellished sandals are the next step up from flip flops, giving your feet complete freedom while maintaining a perfectly stylish outfit.  Try a pair in a neutral such as white or a metallic shade for some extra pizzazz!
What are your favorite summer pieces and go-tos for warmer weather?!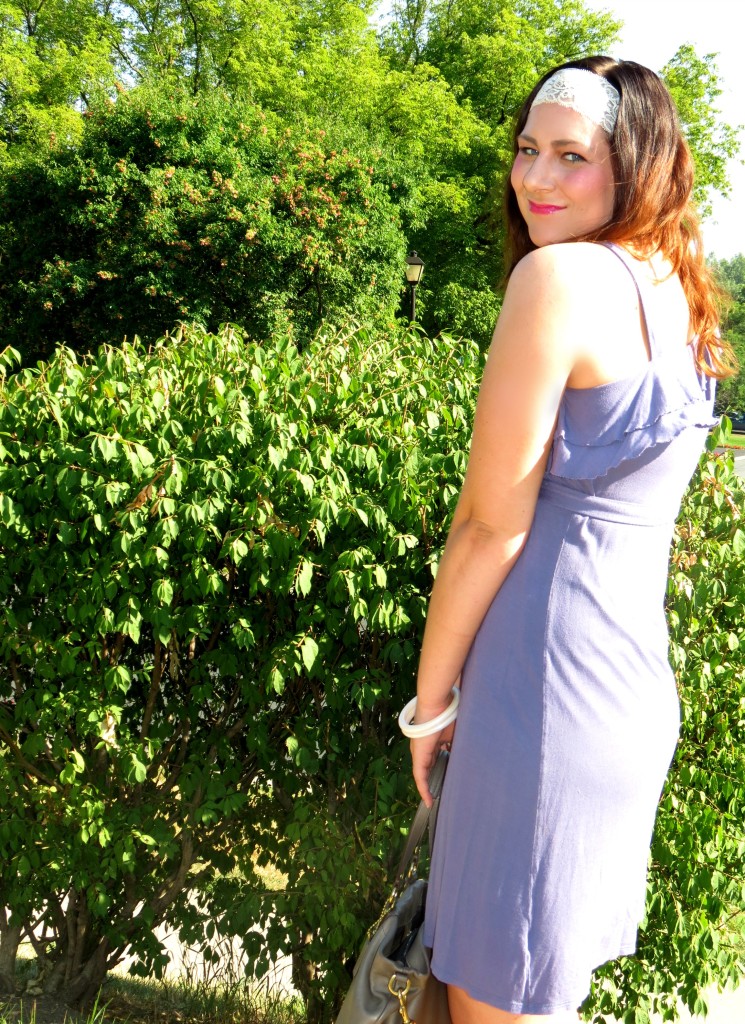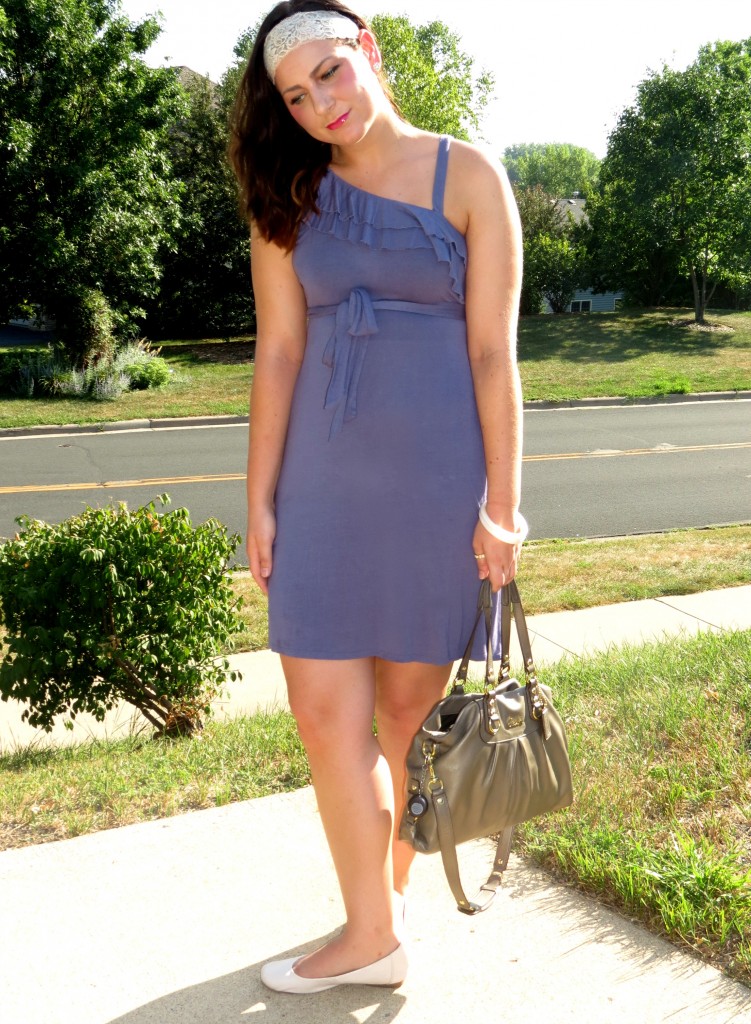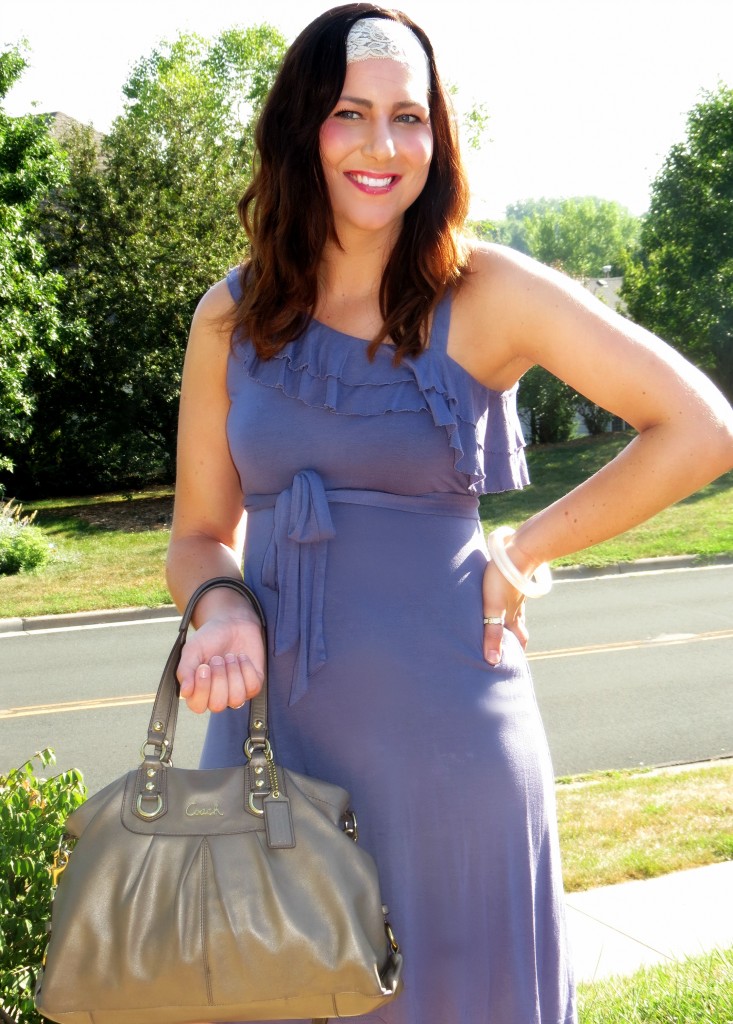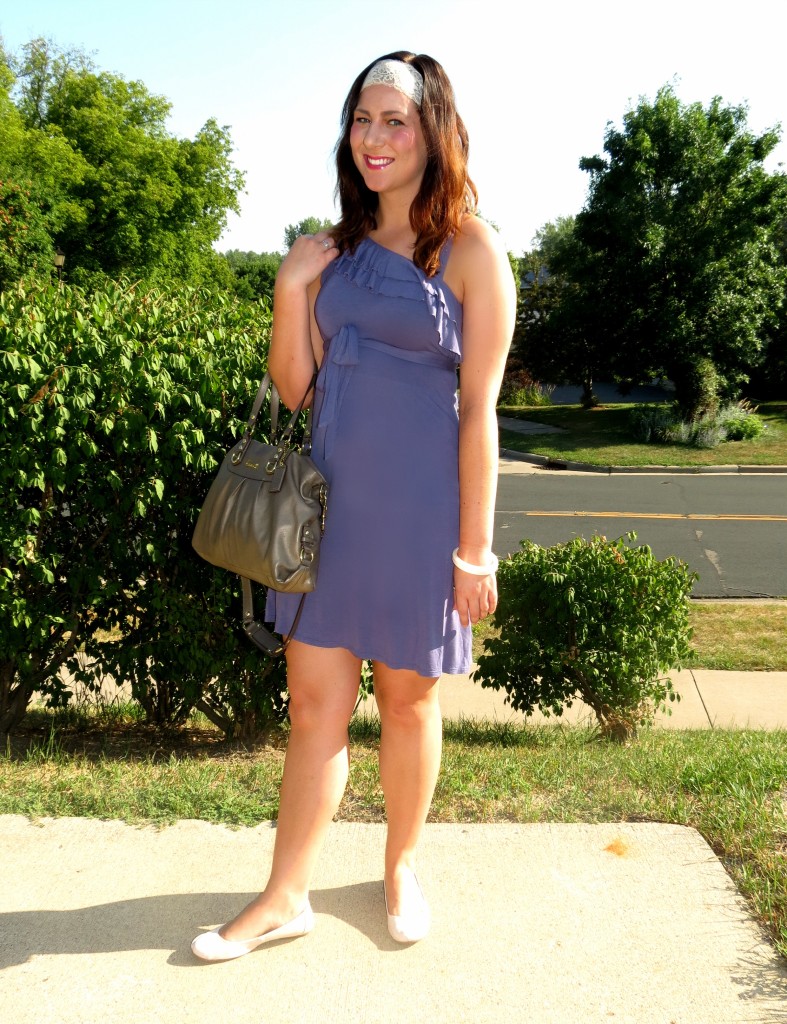 Blue Ruffle Dress, Target :: Similar here
Lace Headwrap, Forever 21 :: Similar here
Nude Flats, Famous Footwear :: Similar here
Handbag, Coach :: Similar here
Bangles, Vintage
Today I am linking up with #YOLOmondays!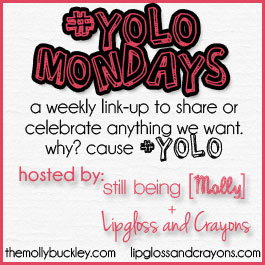 ……………………………………………………………………………………………………………………………