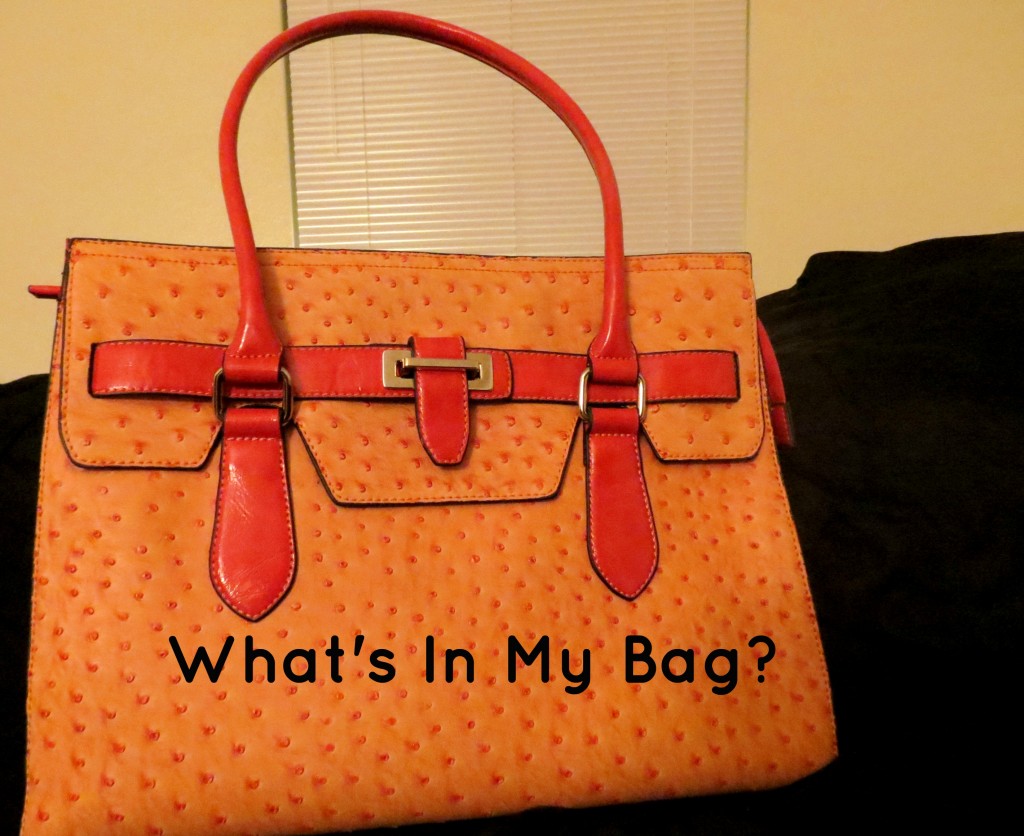 I have seen so many fun posts from bloggers about what's in their handbags that I decided to do one as well! Hope you enjoy!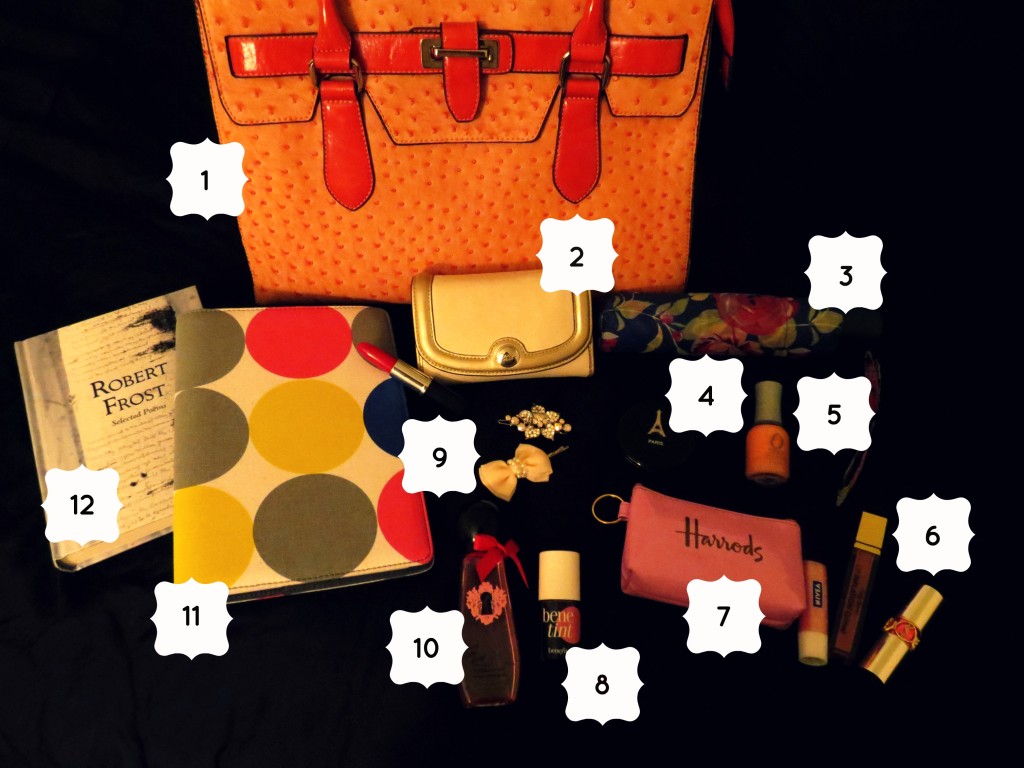 1. Orange Handbag from Handbag Heaven
2. Coach Wallet
3. Floral Print Umbrella
4. Paris Compact Mirror
6. YSL Volupte Sheer Candy Glossy Balm- Cool Guava, Salley Hansen Lip Inflation Xtreme Gloss,  Nivea Pearl Shine
7. Harrods Bag (used as Lipstick Case)
8. Benefit "Benetint" Rose-Tinted  Lip & Cheek Stain
9. Hair Accessories (Bow Bobby Pin, Floral Clip)
10. Victoria's Secret "Sexy Little Things" Body Mist
11. Polka Dot Planner & Lipstick Pen
12. Reading Material: Robert Frost Poetry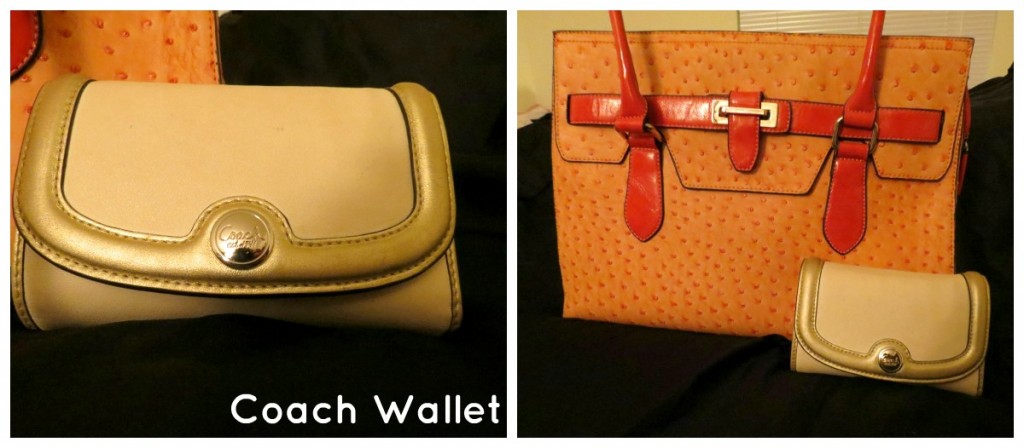 I bought this wallet because I knew it would match a lot of purses and I love buying new bags, but don't like changing out wallets all the time. It goes with colors and neutral bags.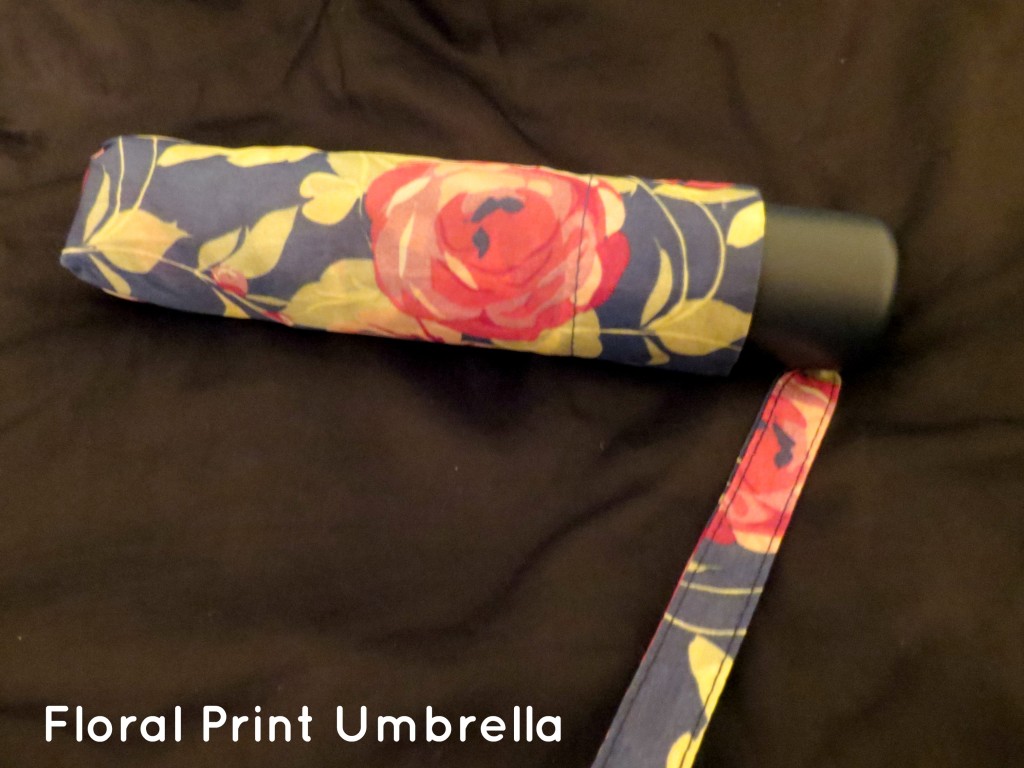 An umbrella just because you never know! It never fails to rain when I go on lunch break.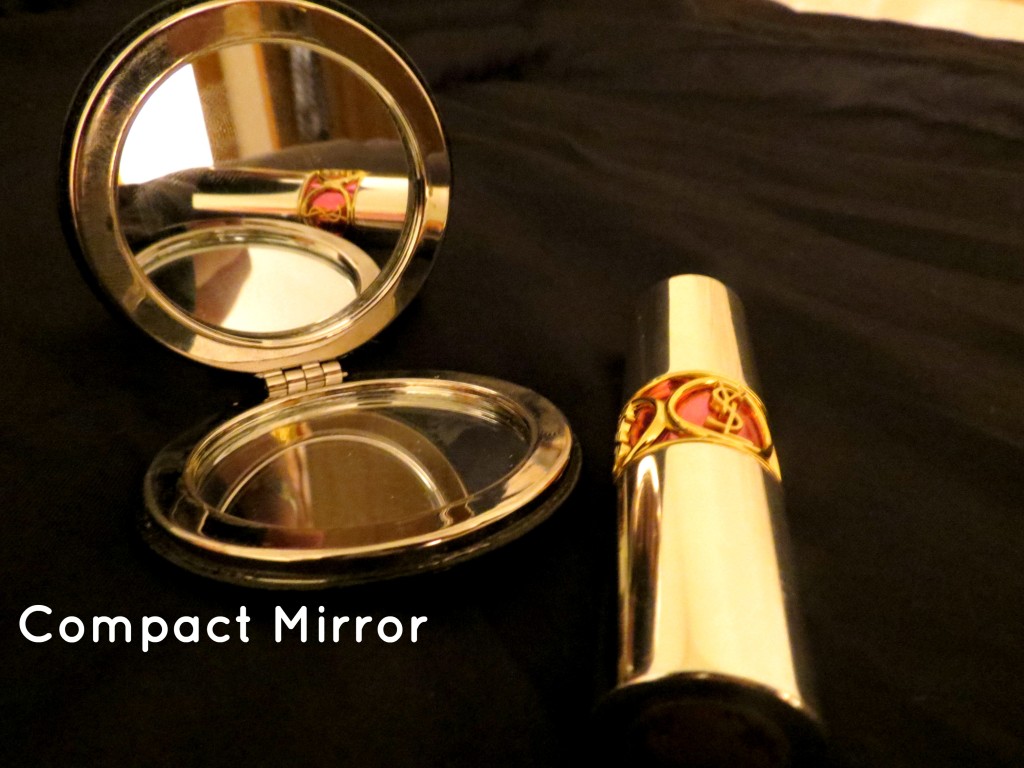 For touching up lipstick during the day.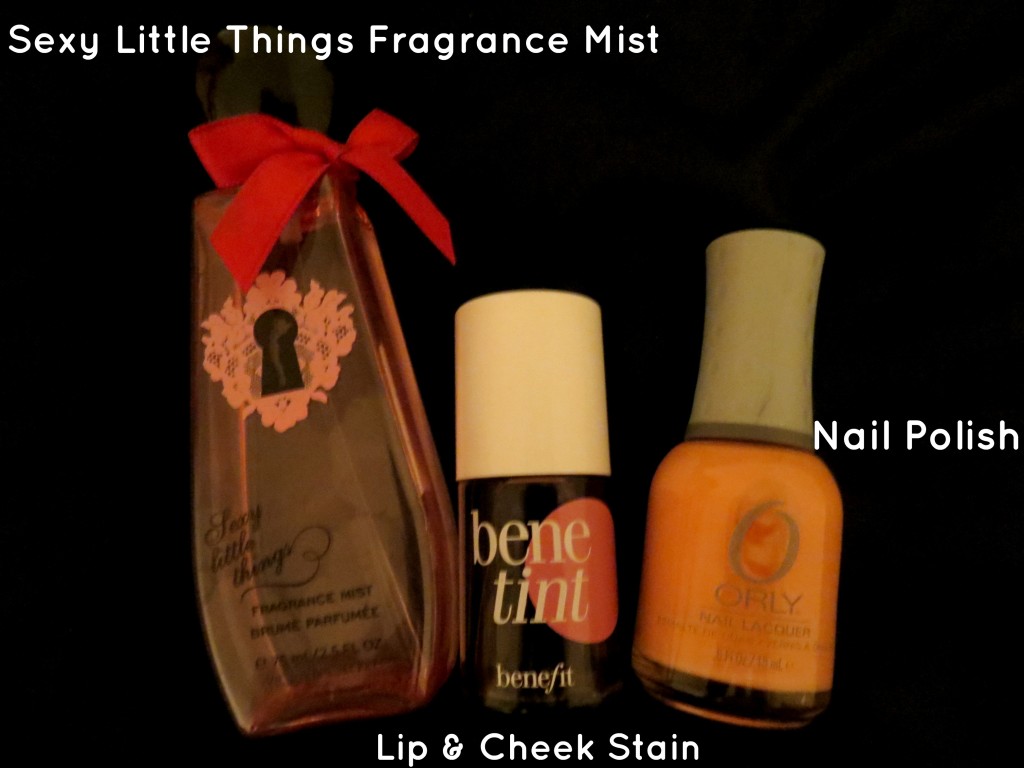 Nail polish touch ups are a must… I keep whatever color I have on my nails/toes in my purse. A fragrance mist is perfect to freshen up over lunch or after work for a night out.  Benetint was a sample I got from Sephora and I will never go without it again.  You know those long days at work with multiple meetings when you started the day with a bright cheery face and by the end of the day you look exhausted and white as a ghost? This cheek and lip stain takes seconds to apply and gives you a fresh, lively look, even after a long day!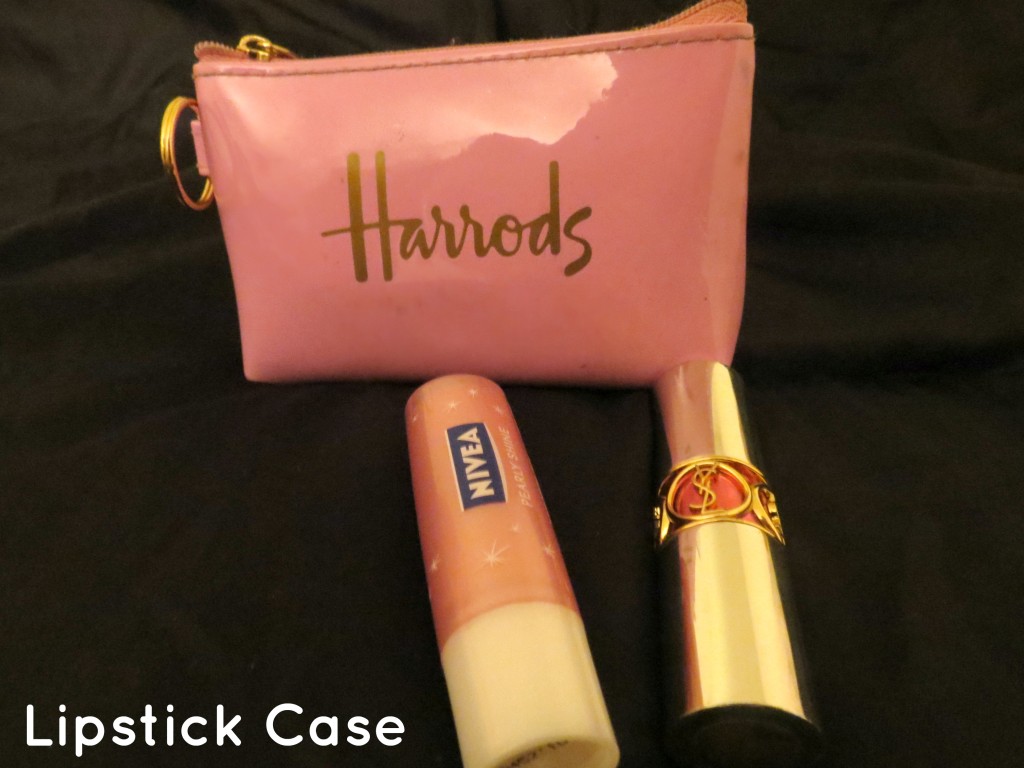 When I saw this cute little pink Harrods bag at the Harrods souvenir shop, I knew it would be the perfect size to fit my lipstick and lip balm. And so it was! Before my lipstick would get lost at the bottom of my purse, now it is all in one place in an easy-to-find pink bag.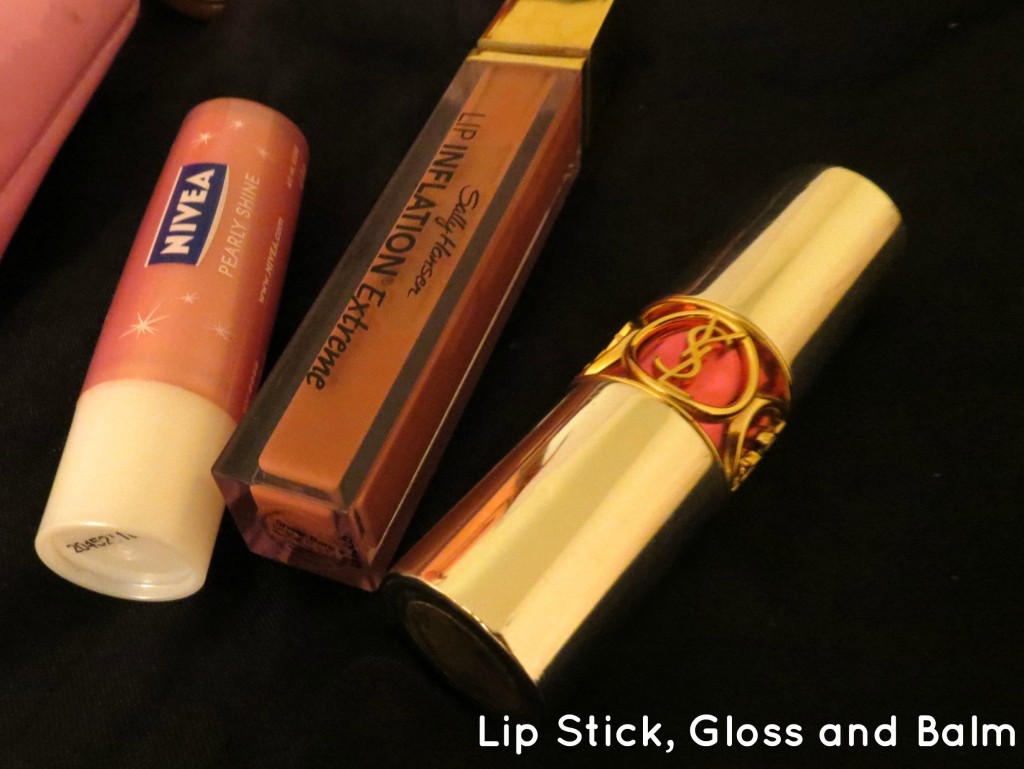 I like having a variety of lipsticks, etc. available. I usually use lipstick, but some days all I want is a nice balm and Nivea Pearl Shine gives the perfect amount of shine to my lips and Salley Hansen lip gloss feels really invigorating on your lips and looks fantastic! This YSL lipstick is also perfect and smells delicious!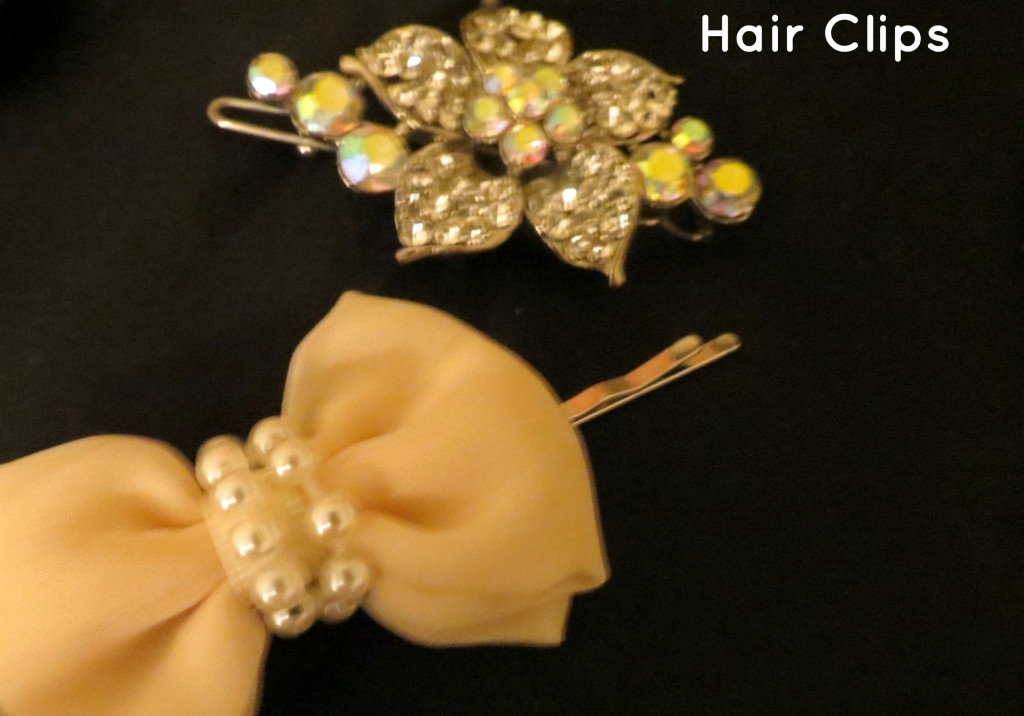 Sometimes your hair just doesn't make it throughout the day… a cute hair clip or head band can add a lot and distract from my crazy hair days or get that piece of hair out of my face that's been driving me crazy.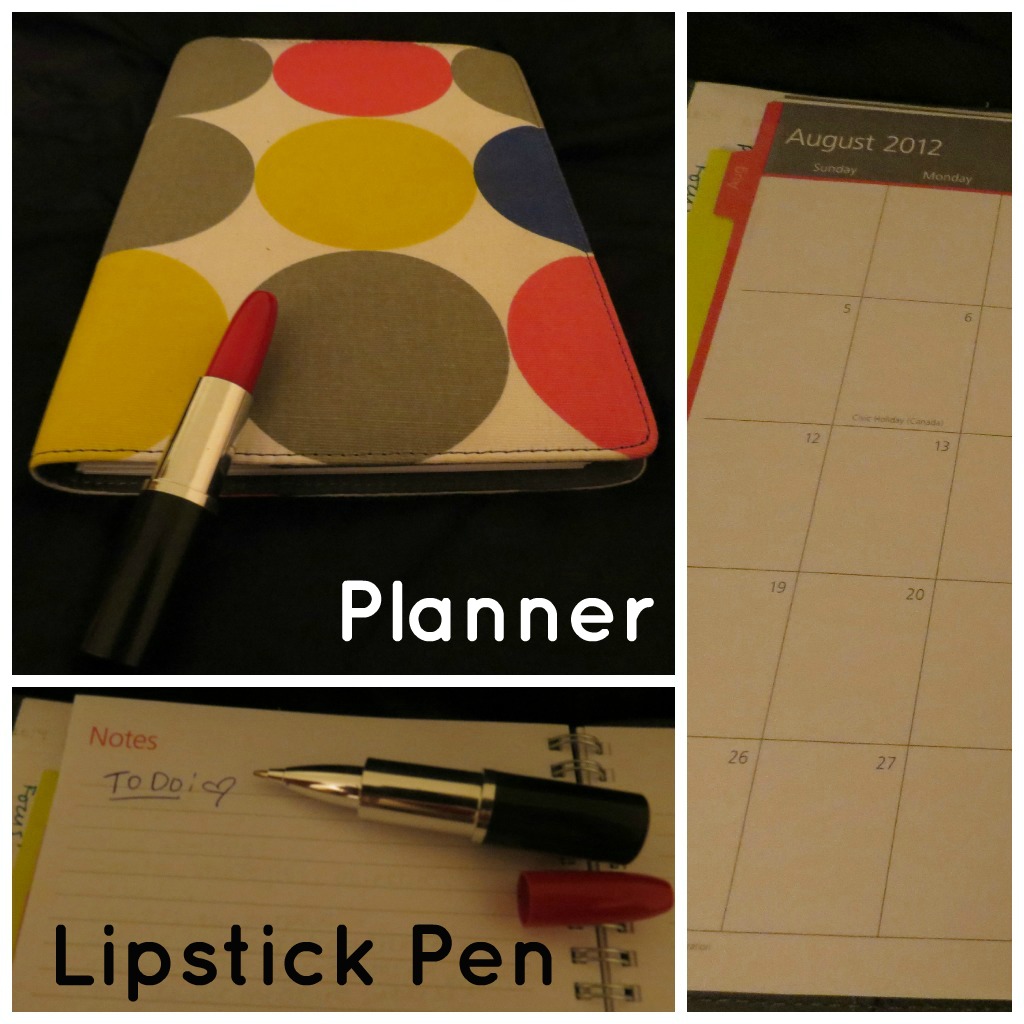 I HAVE to have my planner and if you have been following me for awhile, you have probably already seen this lipstick pen.  It was something I bought when updating my office space with a red and purple theme.  It is cute and makes me happy! The funny thing about my planner is that I never used one in college, I tried but couldn't do it. Now I rely on it!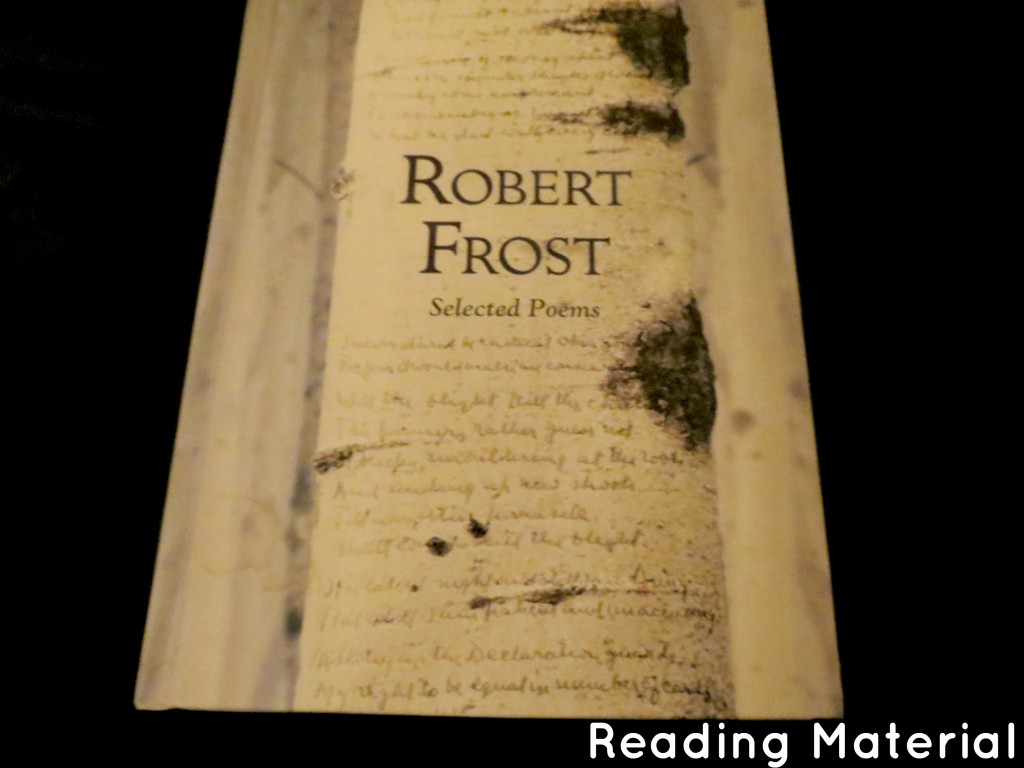 Whether it is my latest fashion magazine or some good poetry, I always try to have some reading material in my purse for lunch breaks, car trips, etc.  You never know when you might have a break to read or flip through a magazine! Right now, Robert Frost's poetry is doing the trick!
……………………………………………………………………………………………………………………………