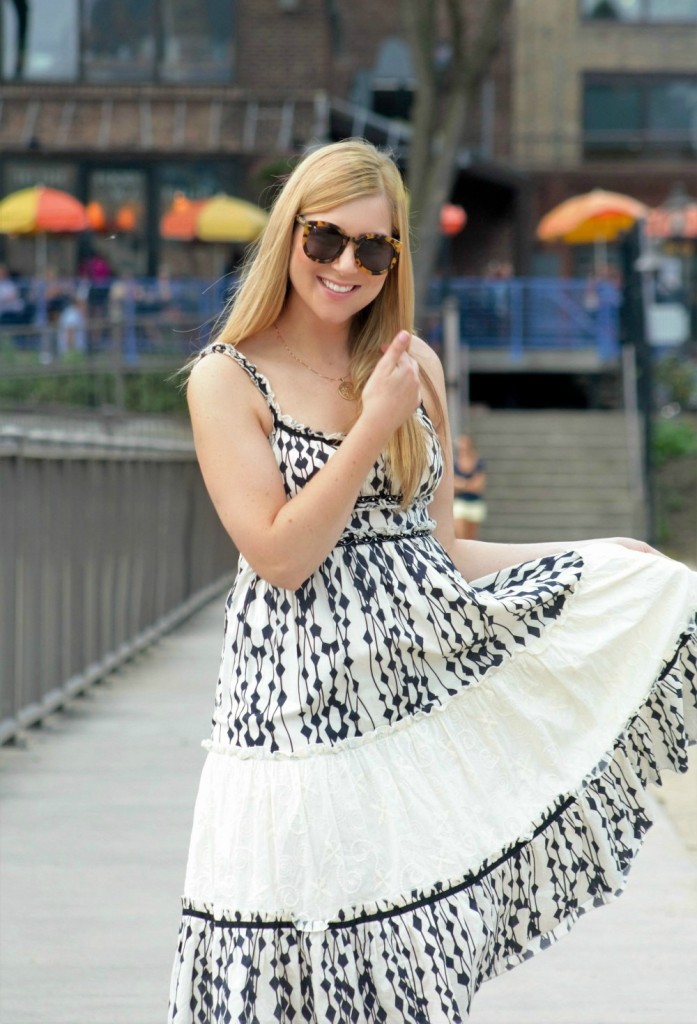 Outfit Details:
Dress, Old (Similar here and here) | Flats, DSW (Similar here and here) | Necklace, c/o ONecklace (Similar here, here and here) | Karen Walker Sunglasses, c/o Shopbop
This weekend was yet another relaxing and productive one. My fiancé and I grabbed sushi and drinks Friday night, ran errands on Satruday then went to church and had dinner at a local cafe. Then we took these blog photos in the St. Anthony Main area with a view of Minneapolis's skyline. St. Anthony Main is my absolute favorite area in all of Minneapolis – it is beautiful, historic, and has great food/drinks! It is also home to our church and where we will be getting married next year, so maybe my favoritism is a bit unfair.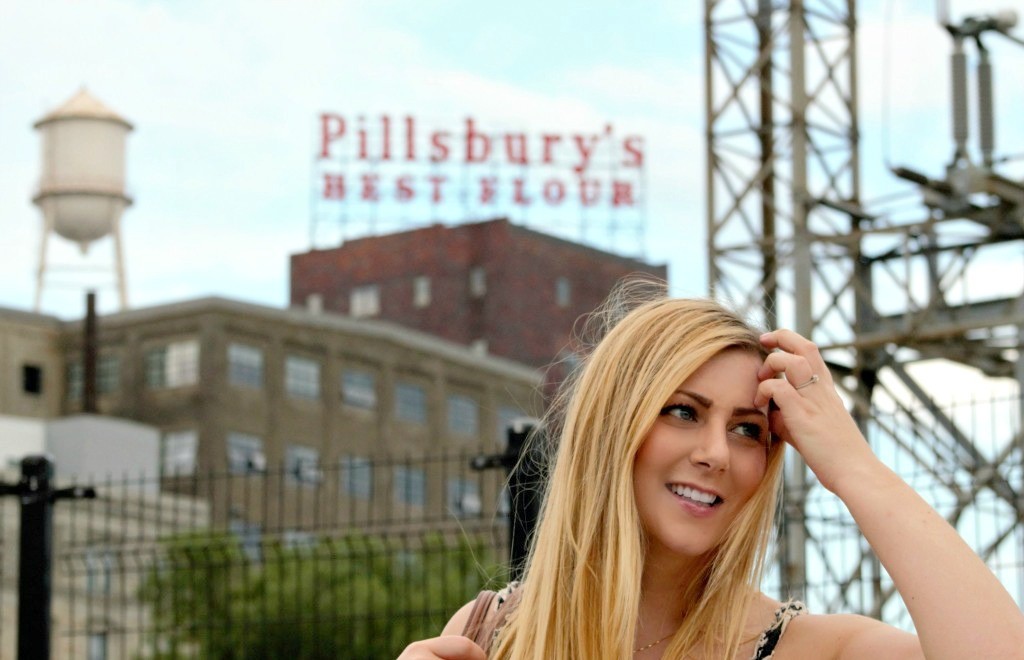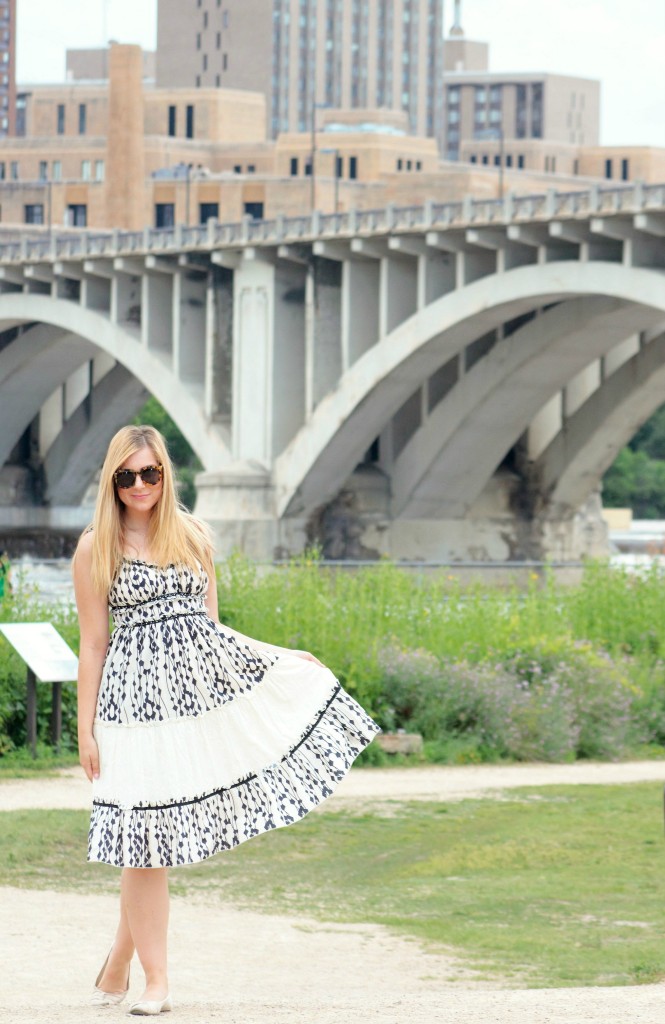 I got this dress when I was a freshman in college while in Mexico. My older sister actually has the exact same dress in a slightly varying color (mine is more navy and her is fully black). It brings back many good memories of a vacation with my family, and also keeps a special connection between my family and me. It's also the perfect summer dress, which is why I had to pull it out on Saturday to go to church and out to eat.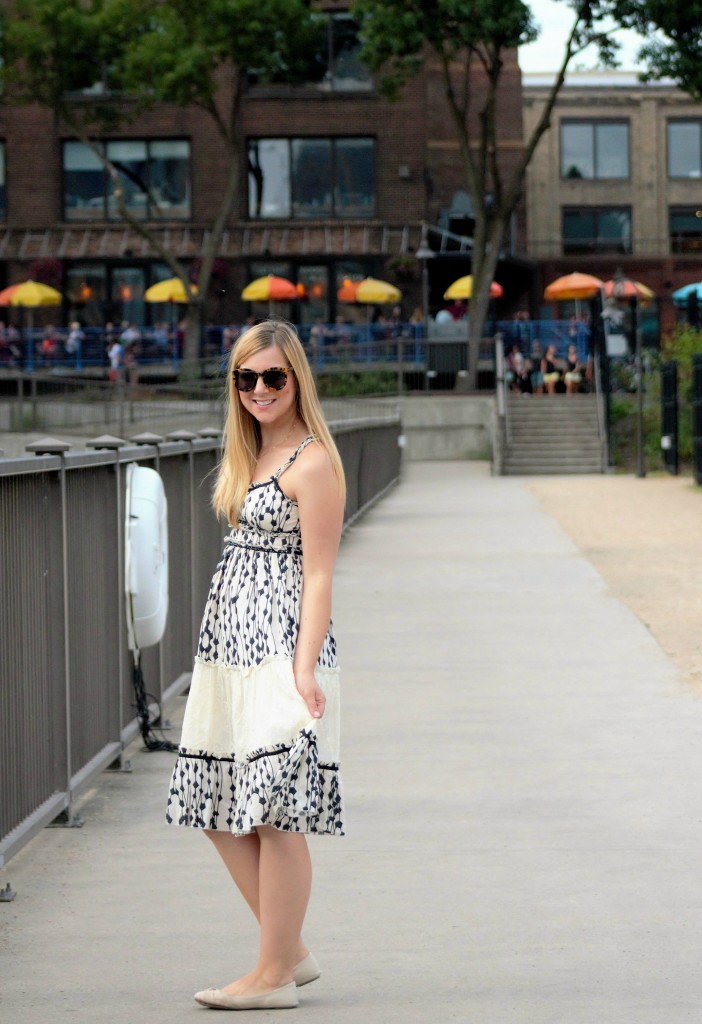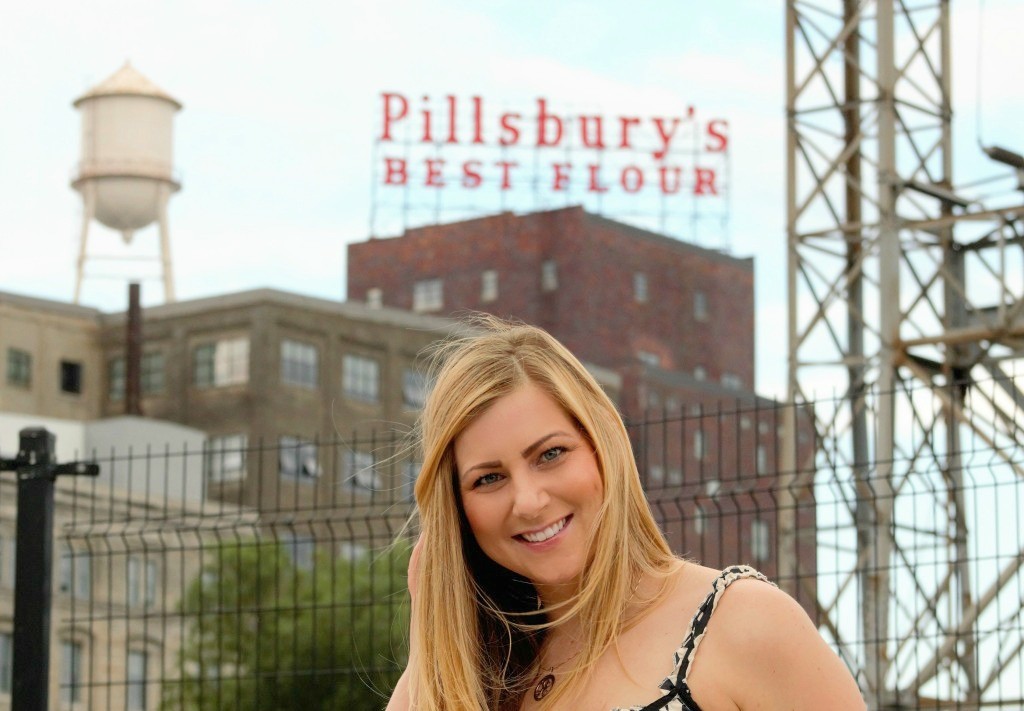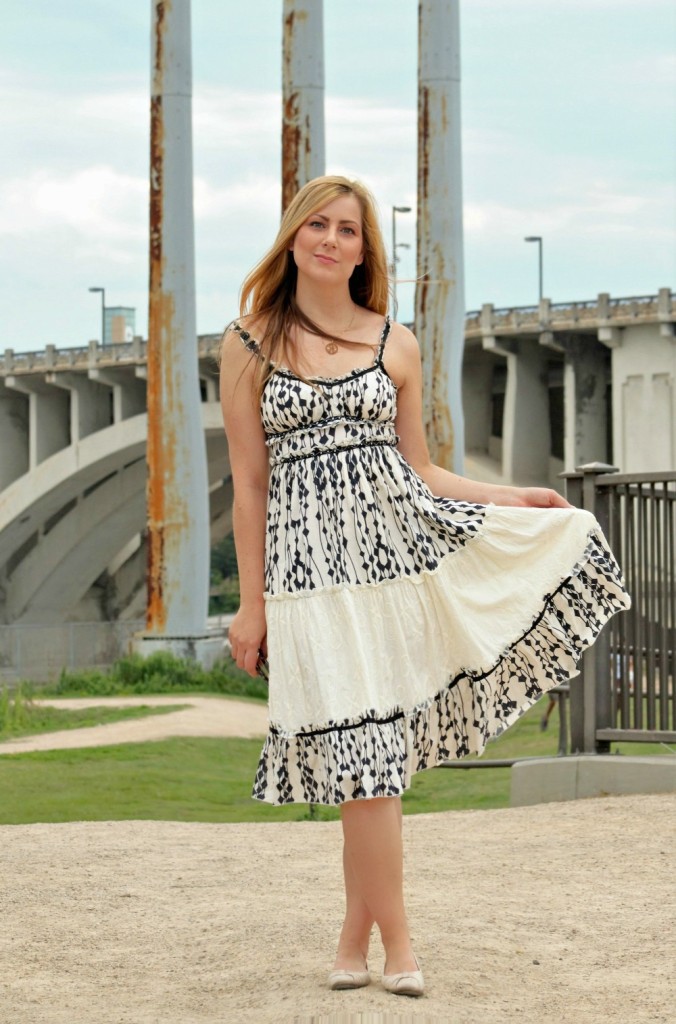 P.S. If you live in Minneapolis, come check out the NE Summer Block Party 2016 next weekend at my church – Our Lady of Lourdes. It's a FREE event! Joe and I will be volunteering in yellow t-shirts (I think we are on set up duty) so should be able to hang out with you if you stop by. There is beer, food, and free music and the perfect view of the Aquatennial fireworks – you don't want to miss this! Our church is also offering free tours as it is a historical site in Minneapolis – the oldest church in Minneapolis in fact. Hope to see you there Twin Cities friends!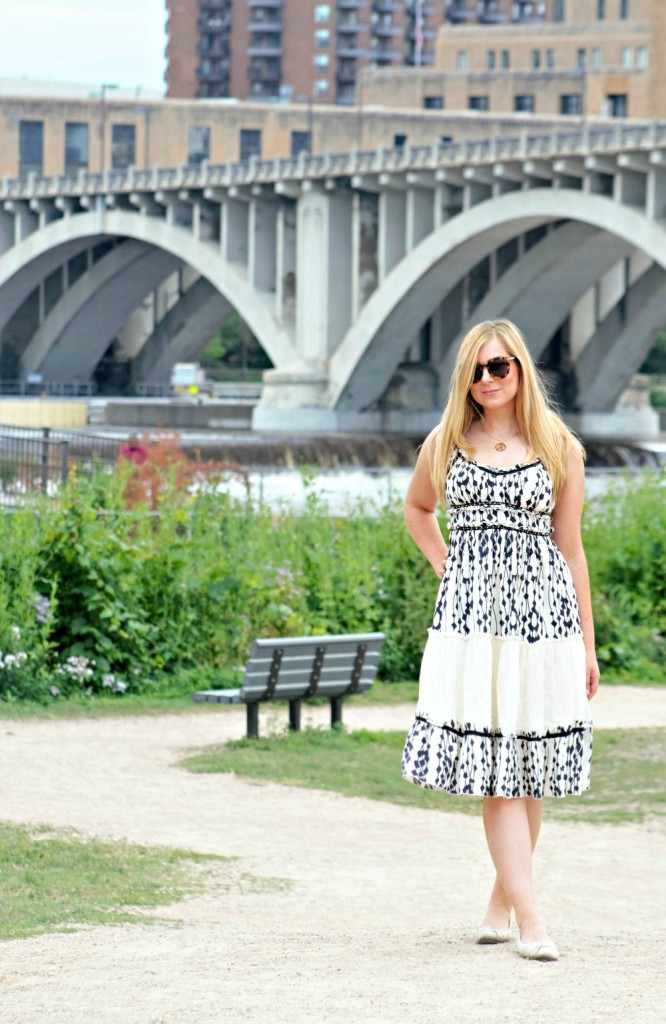 ---
Shop the Post:
Dress, Old (Similar here and here) | Flats, DSW (Similar here and here) | Necklace, c/o ONecklace (Similar here, here and here) | Karen Walker Sunglasses, c/o Shopbop