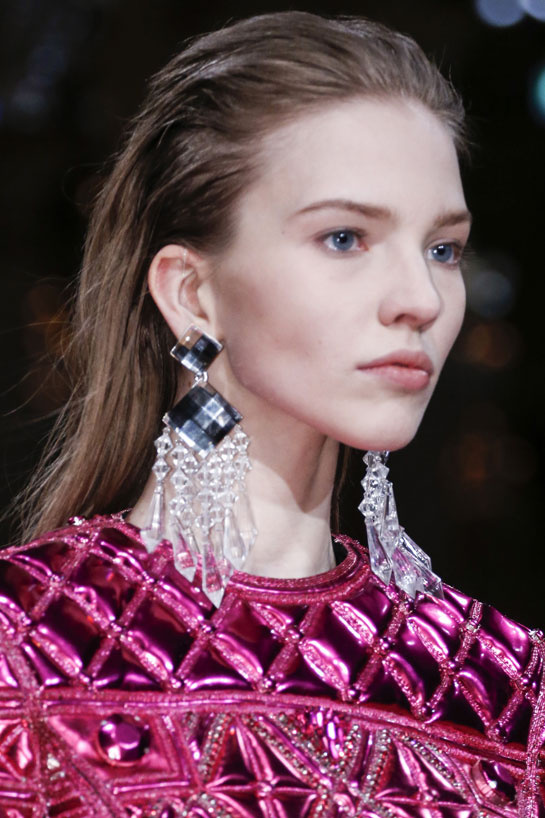 An outfit isn't complete until you've paired it with just the right jewelry to enhance it and set the whole thing off. I believe that jewelry can make or break an outfit, and that's why I spend a lot of time thinking about the best ways to pair pieces of jewelry with garments. The points in this guide should help you to do the same, so you can feel confident about wearing your jewelry like me!
Complementing and Contrasting
I like to go one of two ways with my jewelry. I either choose colors to complement what I'm wearing, or colors to contrast it completely. If you want to choose colors that complement what you're wearing, they don't necessarily need to match, just tie in nicely. If you're contrasting, you can afford to be as garish or crazy as you want. I like mixing colors like purple and orange for a look that really stands out.
Statement Pieces
If you're wearing a statement piece, you want to play up that one piece. I still wear other jewelry, but I make sure that they don't overpower the piece that I'm trying to make the focal point. Think about how you're having your hair as well as what you're wearing. I like to wear statement earrings with my hair up, and statement bangles with my hair down. You can get away with a statement necklace whenever, usually.
Necklaces and Earrings
I think that pairing these two items can be a risky business, but it can be done. They should be similar in style and color, at least. You can wear both of them as statement pieces; you just need the confidence to pull them off. I like to walk tall with a smile on my face!
Staying Classy
I think experimenting is so much fun, but sometimes it's appropriate to stay classy. Try not to get too carried away. Think of the occasion and whether it's appropriate to wear as many sparkles. You don't want people to ignore you and focus on your jewelry, do you? One rule I've used before is taking off the last piece you put on before you leave the house. For classy jewelry, you need a quality store. An award winning Houston jewelry store, or somewhere local to you would be a good place to start.
Mixing Metals
I ignore people who say you can't mix metals, and you should too. Of course you can mix them! I love having an eclectic look at times and mixing metals helps me to achieve this. Experiment with your own jewelry and see what you come up with.
Necklines
Your neckline is important when choosing your jewelry. You wouldn't usually wear a necklace with a high neckline, as it would be too overwhelming. However, it's a good idea to wear earrings instead.
This is just how I like to pair jewelry with my outfits. The most important thing is that you feel comfortable. Confidence is the key to looking great no matter what. Now, go out there and sparkle!
Image via