I've been in the "real world" for less than two years, so transitioning from class/going out outfits to work outfits has been pretty difficult. This isn't because I don't know how to dress professionally, but it is because sometimes I still struggle fitting my personal style into professional looks. Pairing this tunic with gold sequins with a blazer or cardigan is the perfect way to make looking professional more fun. This look is also great because with a few more details, you are ready for a night out on the town… time to let the diva out! Adding eyeliner to the bottom lash, switching from nude gloss to a rich berry lipstick and from Mary Janes to sequins gives you a head to toe night look.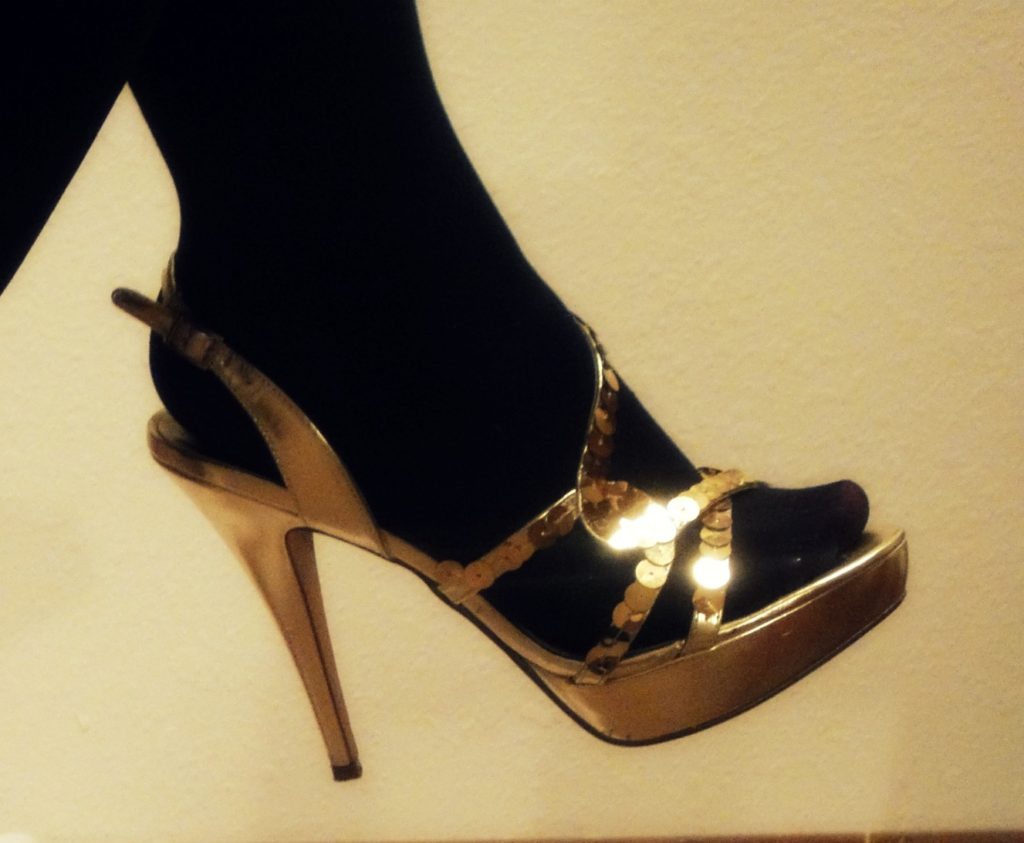 I left the shoe store I was at in Vegas with gold-sequin heels in one hand and a pina colada in the other (does life get much better?!) Unfortunately these shoes are not necessarily appropriate for my office environment, but they are perfect for an event or a Friday night. Although I don't usually take the time to pack a pair of heels to switch to for night, I would definitely make the effort for these heels.
Gold-Sequin Tunic: Simply Vera Wang at Kohls; Black Cardigan: H&M; Black Skirt: Target; Black Mary Jane Shoes: Target; Opaque Tights: Target; Gold Sequin Heels: Fashion Show Mall in Las Vegas; Bobby Pin: Forever 21; Bracelet: Vintage; Red Sparkly Clutch: Express; Dark Red Shimmer Lipstick: "Pure Posh" Clinique; Eyeliner, Maybelline

Get the LOOK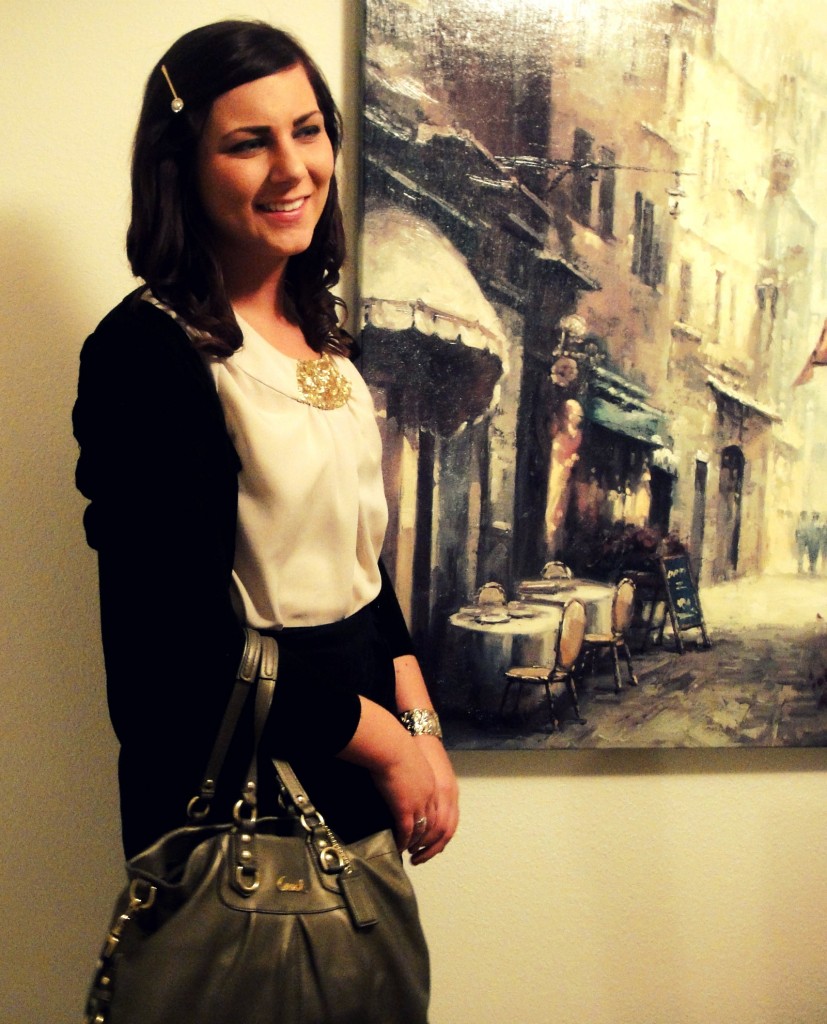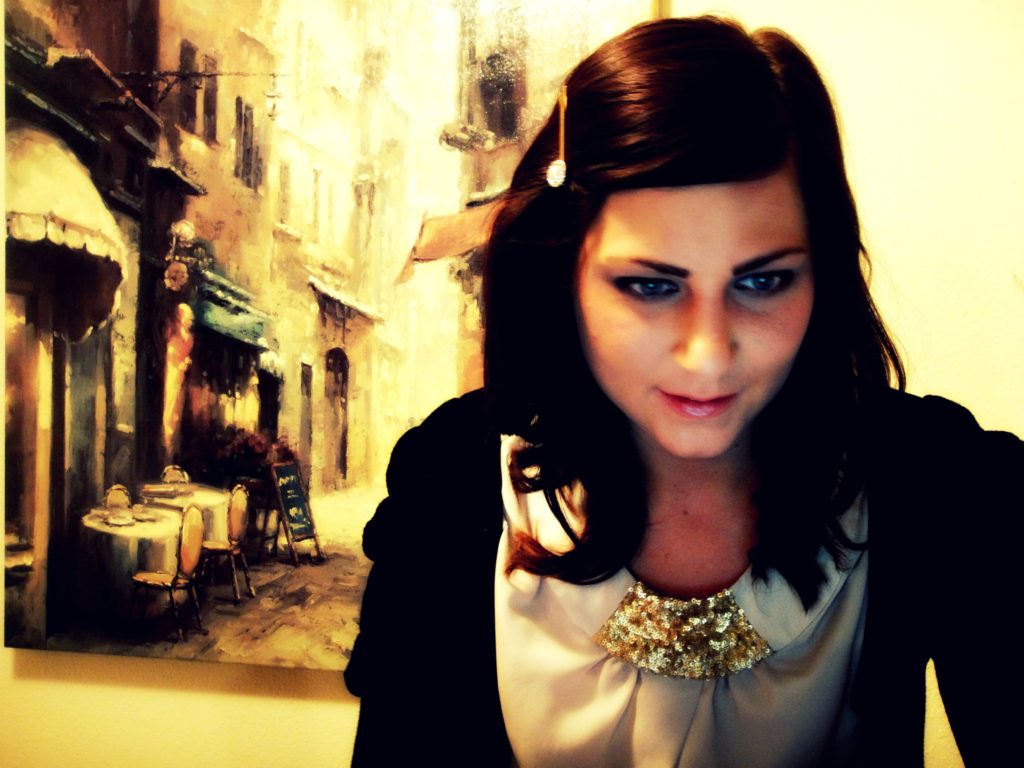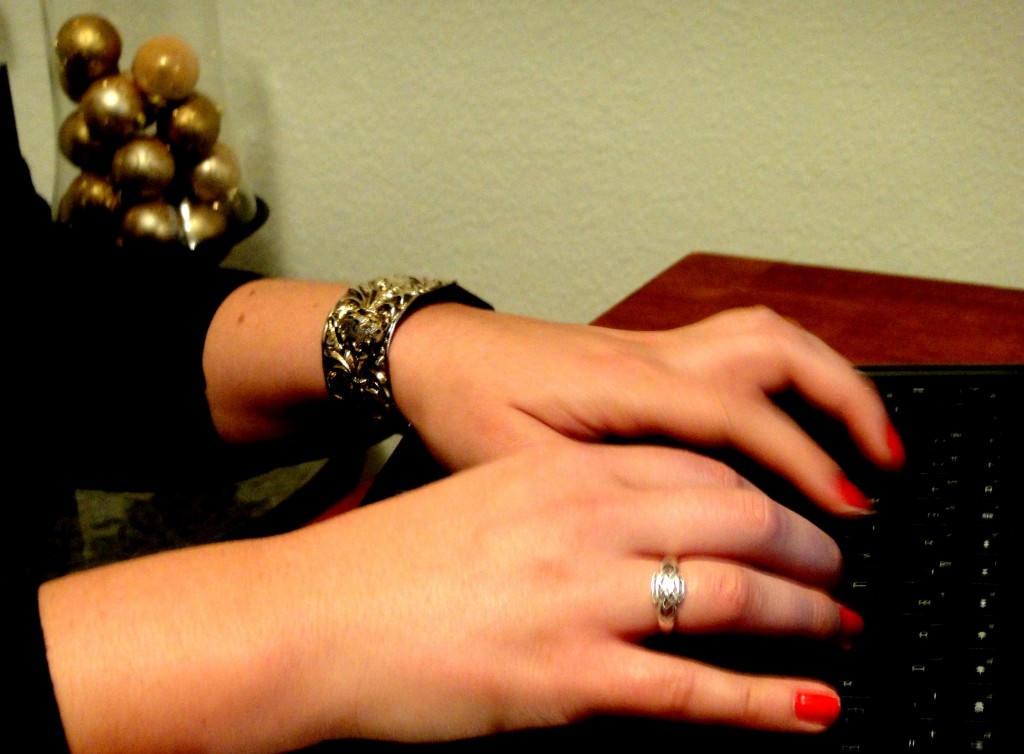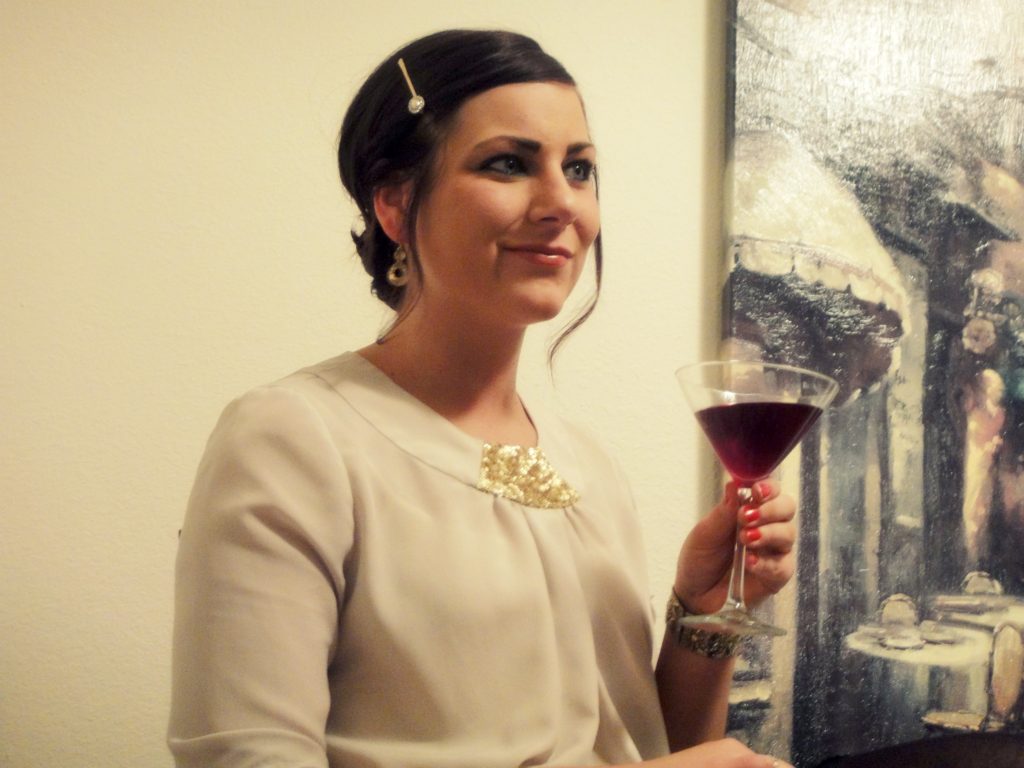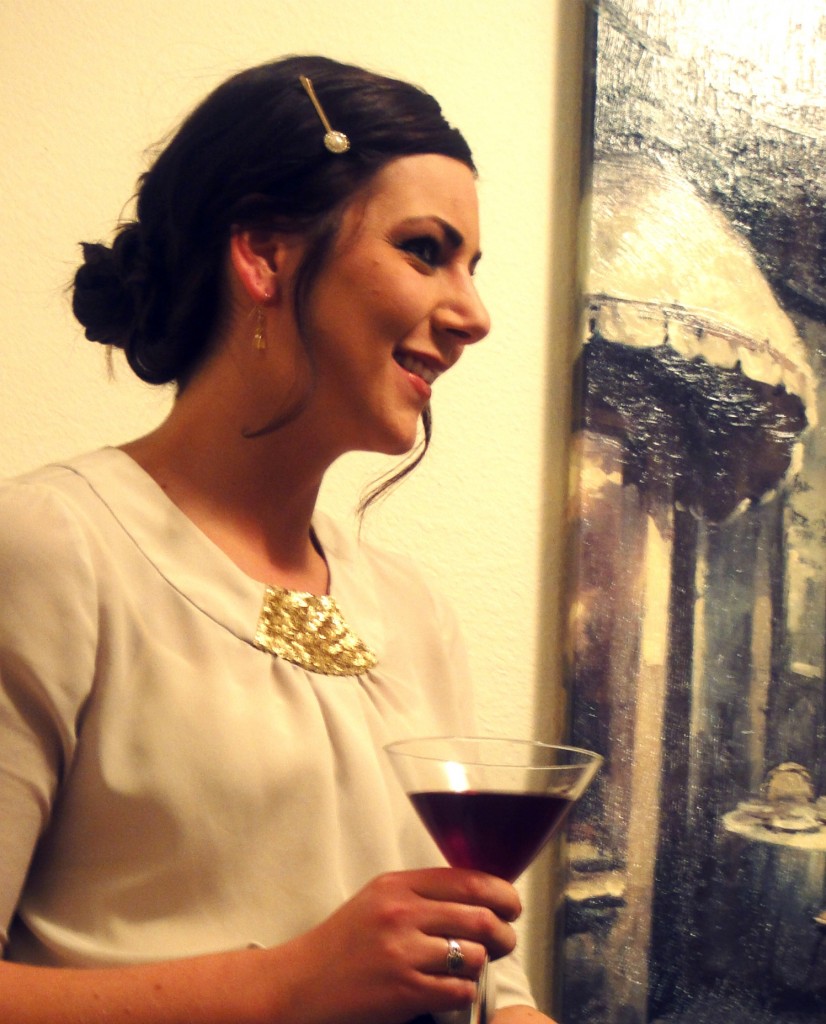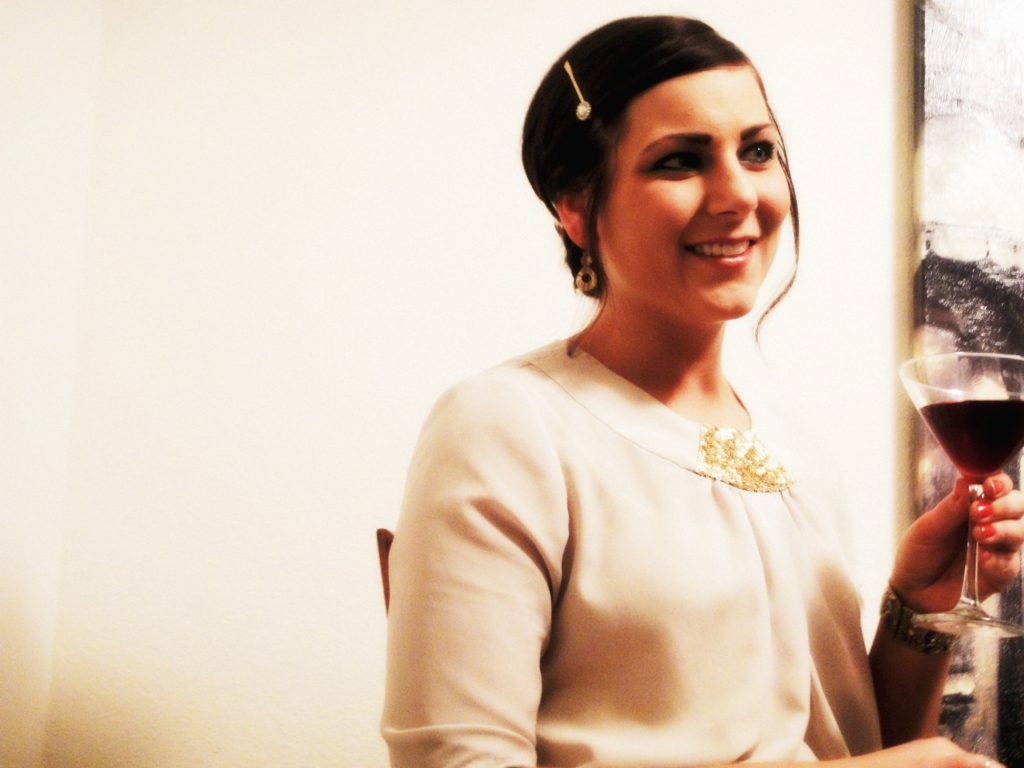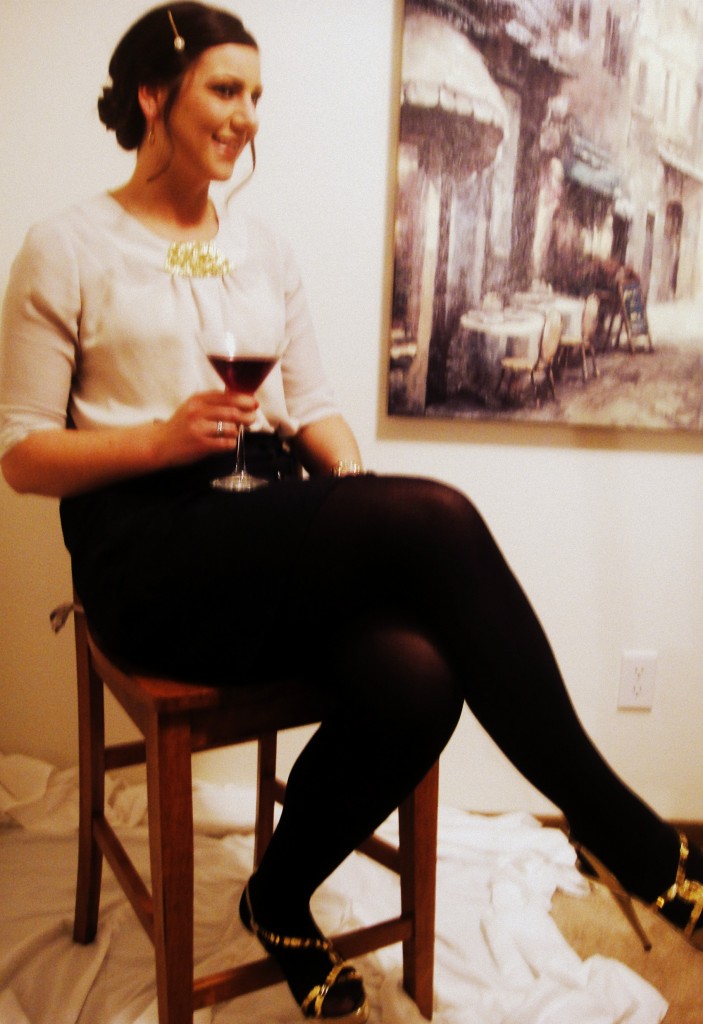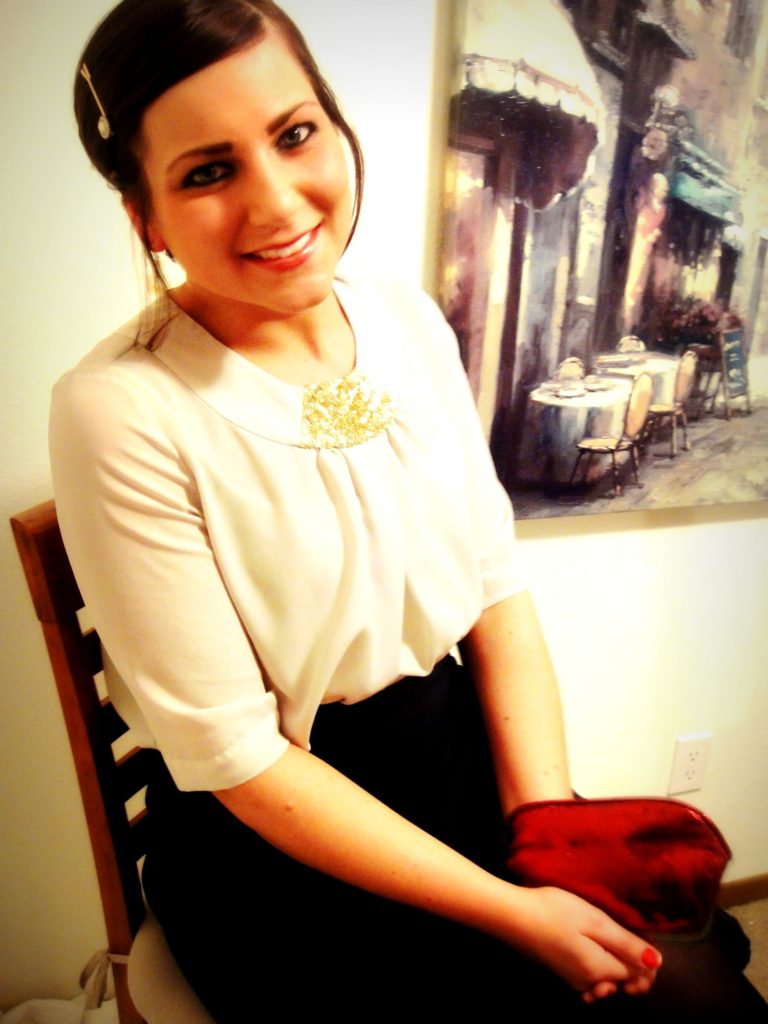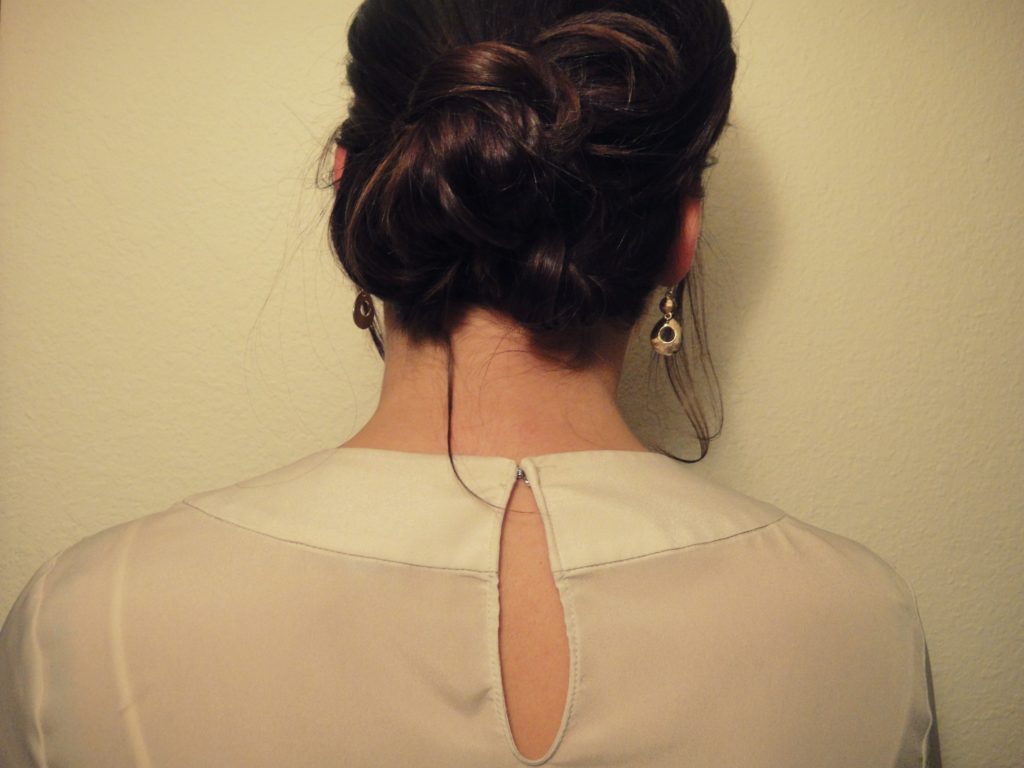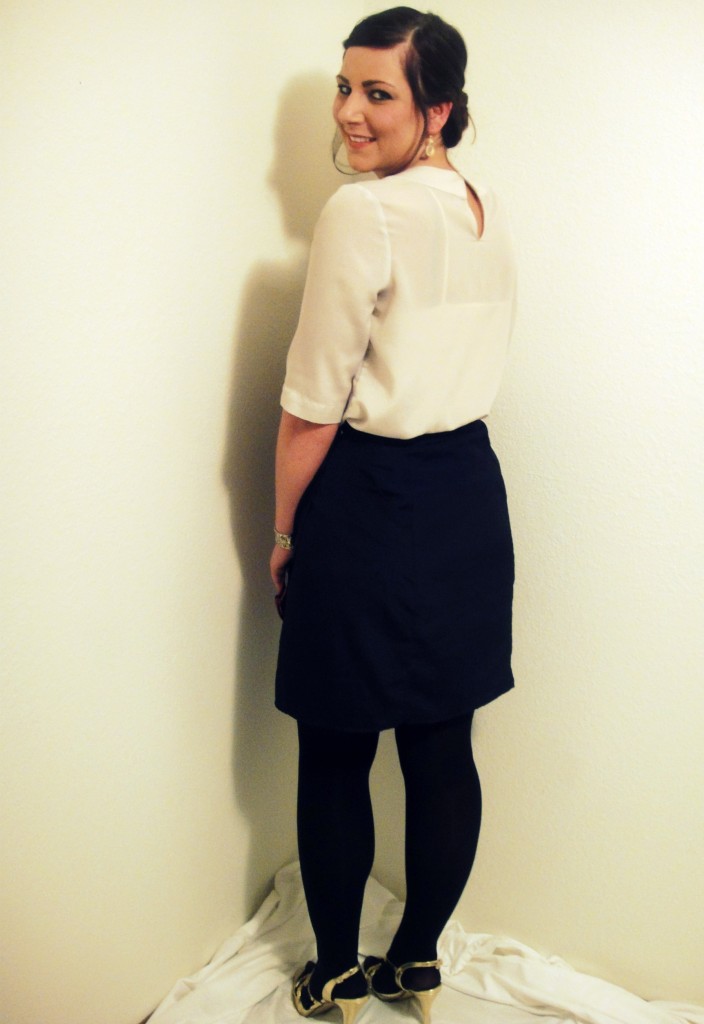 "DO" the LOOK:
Tunic: Any flowly blouse or tunic works here. This beige top with gold sequins is one of my absolute favorite pieces because I have been able to wear it out multiple times, but it's still classy enough to wear as a work top. (I also got it on sale for $15, which is always a reason to be excited about something) Certainly a bright color tunic/blouse or neutral color will work to mimic the look and if you love the gold sequin detail, adding a chunky gold necklace or chocker would create the same effect.
Black Cardigan: *INVESTMENT PIECE* I personally own three black cardigans that are all different enough give a certain vibe with my clothing. This particular one has great detail on the shoulders creating a shoulder pad effect, even though my cardigan does not have shoulder pads. A simple plain black cardigan or blazer also does the trick, but I prefer something with a bit more detail… again just to make my professional wardrobe more fun. Also, this is an investment piece because black cardigans are so versatile and will always be in style with the right outfit.
Black Skirt: Classic piece in any wardrobe, especially for a full-time office position. I own two black pencil skirts (one with belt loops, one without) and this flowly black skirt with a slit. I love this skirt because for a full day at the office it doesn't seem to wrinkle as easily as my pencil skirts (also why it is so perfect for switching from day to night, no clothing maintenance required!)
Mary Jane Pumps: *INVESTMENT PIECE* Another classic in my wardrobe… of course the strap detail makes them a little more fun than a classic pair of black pumps. You can't go wrong with a classic pair of Mary Janes, and there are plenty of other styles and colors out there as another way to add some more detail and personalize the look.
Tights: I have to wear tights because going out of my apartment with bare legs is NOT an option in this weather. Certainly if you are blessed enough to live in a warmer climate, show some leg, or pair with some sheer tights (opaque keep me warm).
Gold Sequin Heels: Sparkle is everywhere right now and sometimes I love being matchy matchy with my outfits to play off of certain details I incorporate, but again, shoes are the best way to incorporate you. If you love sequins or sparkles like me, there are plenty of heels like this out there.
Red Sparkly Clutch: I couldn't resist using my red sparkly clutch for this outfit now that its the holidays.  I love red and definitely take advantage of this season's dominate hue!  The most important part of whatever bag you have is to add a pop of color.  Sequin, shiny, colored clutches or handbags would all add some pizzazz to this outfit for a night out.
Dark Red Shimmer Lipstick: Another way to add more color is in your make up. I tend to wear pretty neutral glosses while I'm at work, but will switch to rich lipstick shades at night. Also, I always wear eyeliner on my top lash, but only wear it on my bottom last for going out at night or special occasions. Make up is a simple way as well to create a night look without doing much else.