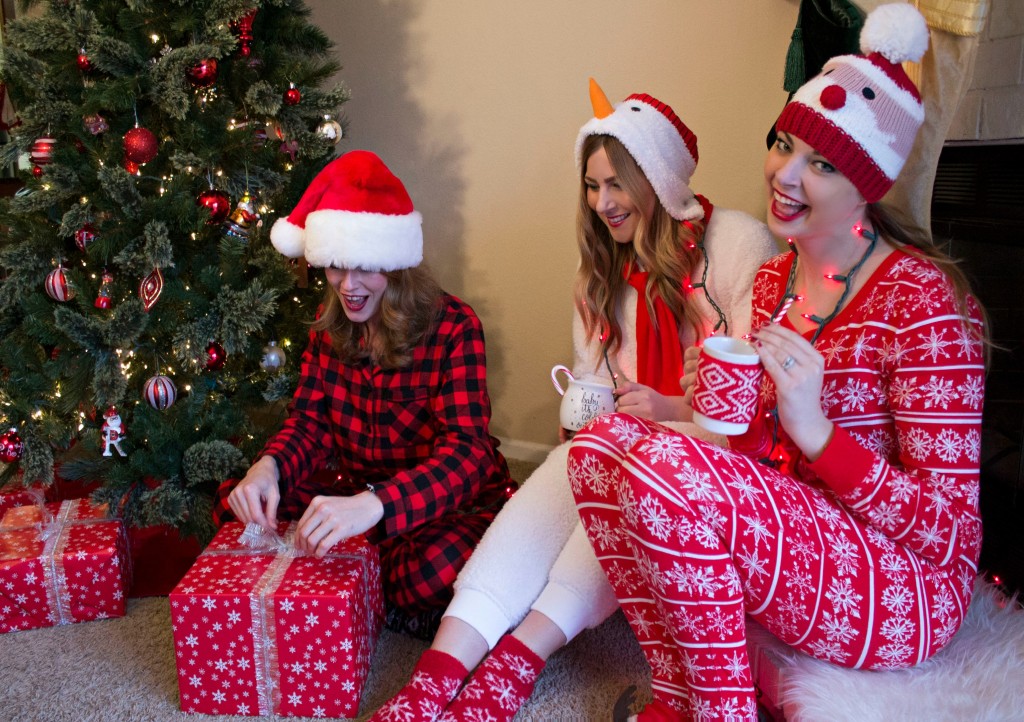 Today, I am beyond excited to be partnering with one of my amazing friends Mel, who also happens to be an amazing food/lifestyle blogger at Designs of Any Kind, to share ideas about attending or hosting a Christmas pajama party! Check out her blog for everything food and drink related to the party! Whether you have an ugly sweater party to go to and would rather show up in pajamas, heading to a Christmas pajama party or if you want to host your own, we've got you covered. Today, I'm sharing different pajama outfits you could wear with Mel and my little sister Kaitlyn and Mel's eggnog pancake recipe and hot chocolate bar!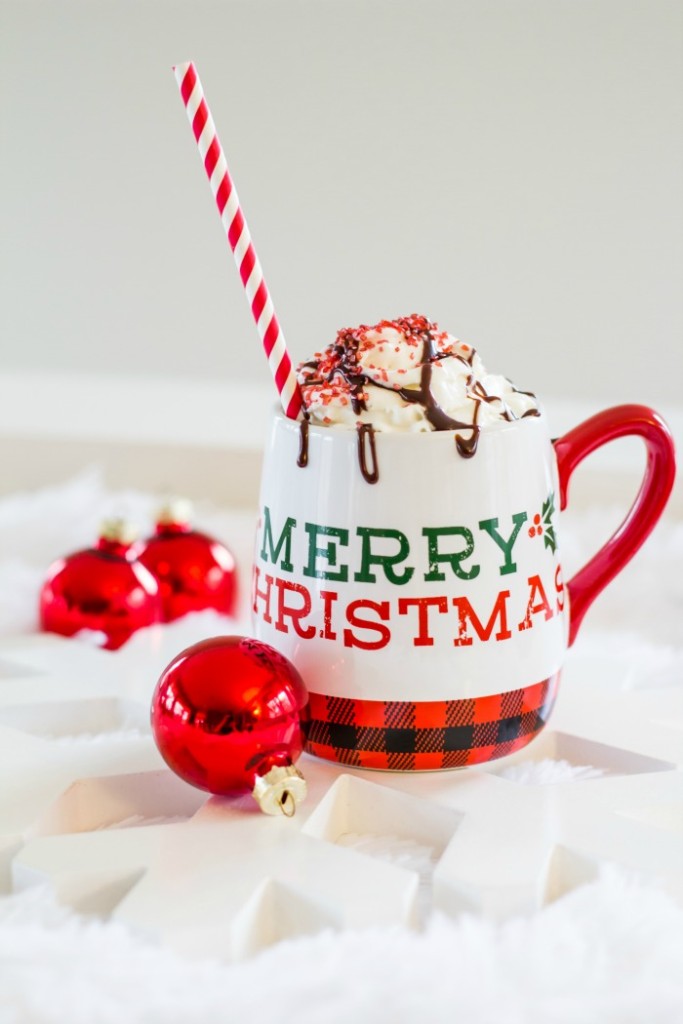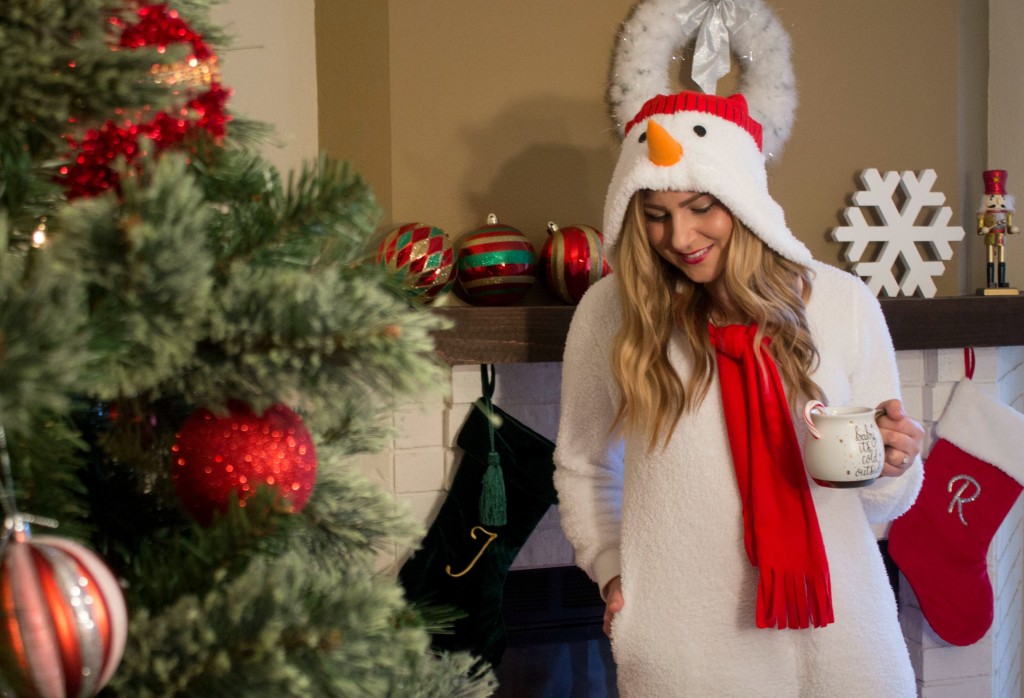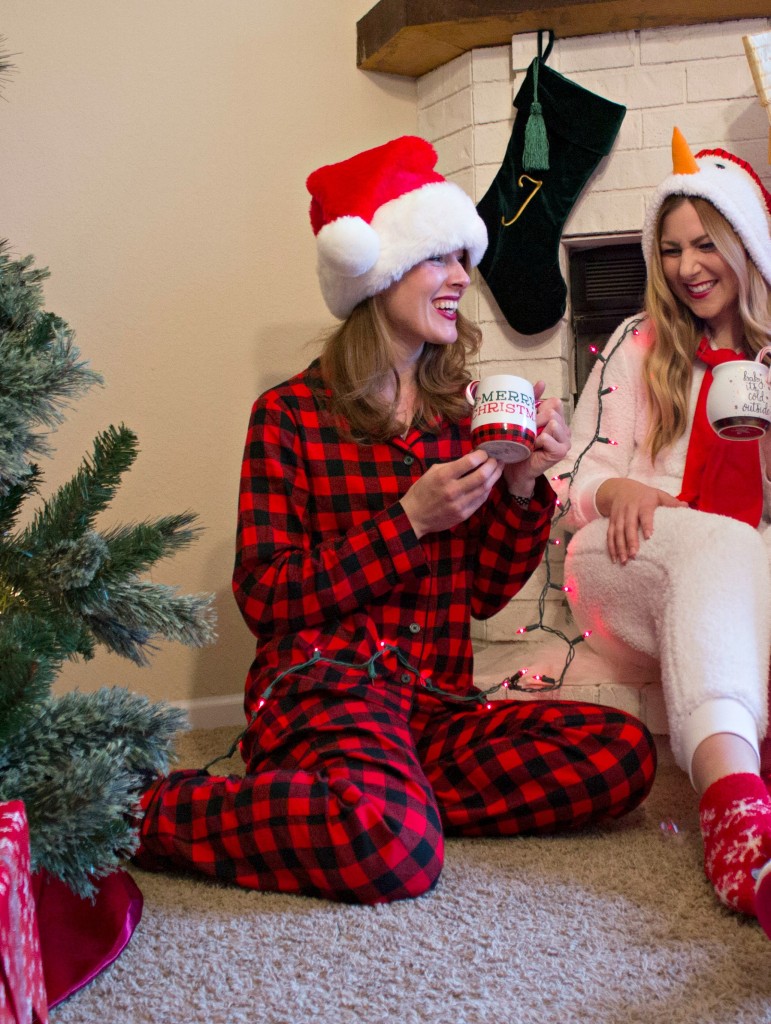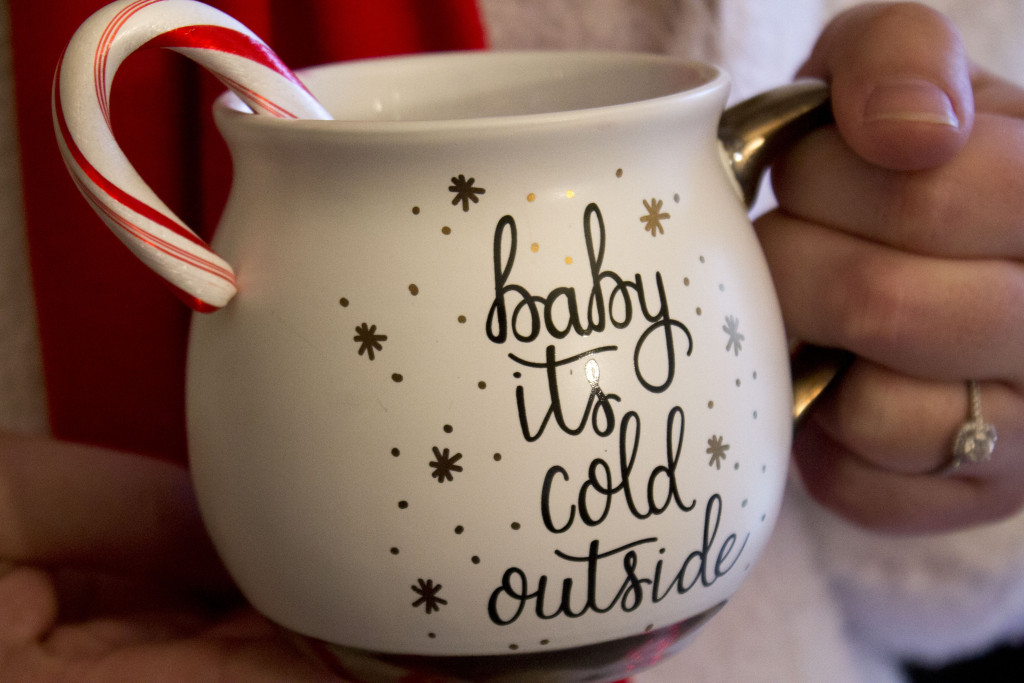 We had such a fun time gathering for our Sunday lazy day pajama party, sharing laughs, jokes, singing Christmas songs, and getting excited about all of the options at the hot chocolate bar! The holiday season is one of the absolute best times of the year and one of the easiest, most fun ways to celebrate it is in your pajamas!
Our Christmas Pajama Party Outfit Details
Mel: Buffalo Plaid Pajamas, Fuzzy Striped Socks,  Merry Christmas Plaid Mug
Me: Snowman Onesie, Fuzzy Snowflake Socks, Baby It's Cold Outside Mug
Kaitlyn: Red Snowflake Pajama Onesie, Reindeer Slipper Holiday Socks,  Ugly Sweater Mug, Santa Pom Pom Hat (Primark, three similar options – similar, similar, similar)
Shop this year's line of holiday mugs:
But seriously, what's with the holiday pajamas? What should you really wear to one of these parties? Aside from taking ideas directly from our pajamas in this post ( I mean come on, don't you want to be rocking this snowman, I should say snow-wo-man, onesie?), you should definitely check out Target's Christmas and holiday pajamas.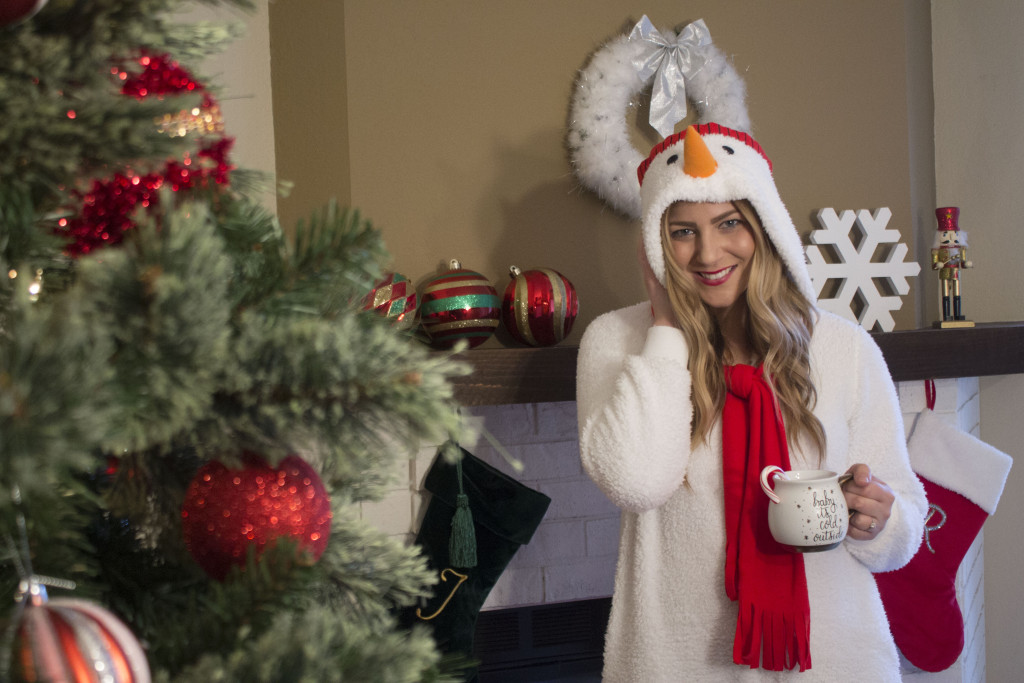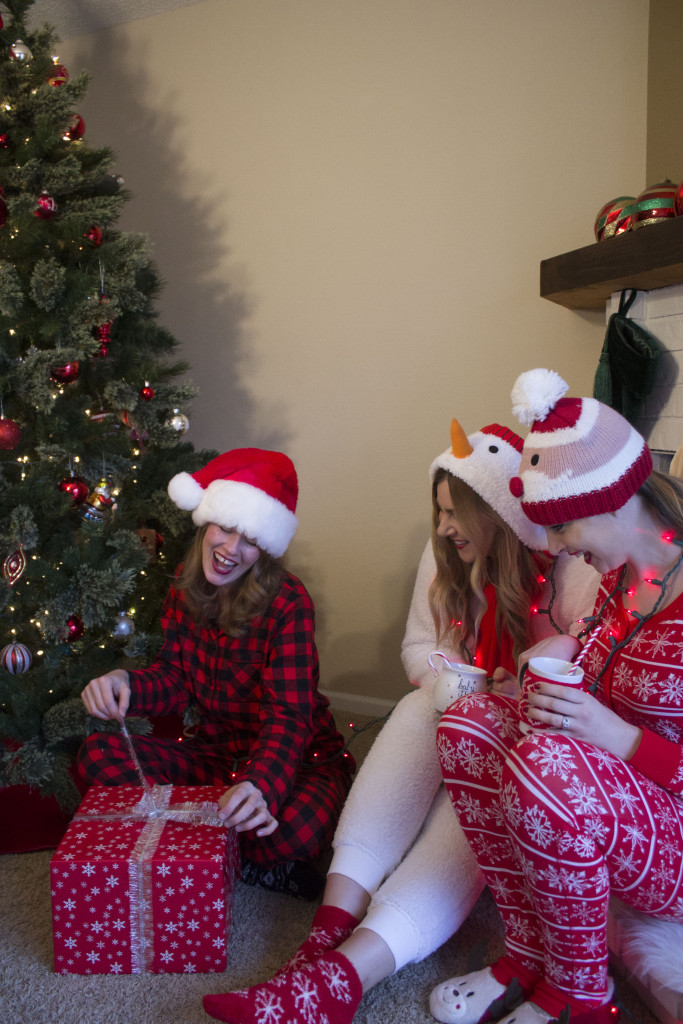 They are adorable, affordable and absolutely necessary (whether you have a party to attend or not – Christmas pajamas are always needed on Christmas morning. But what if you are headed to an ugly Christmas sweater party? Simply pick out a cute pair of holiday pajama pants and pair with an ugly Christmas sweater. This will give you the perfect, playful look for the party.
And what if you are hosting this party? Time for some amazing recipe and party ideas. Pancakes and pajamas. For drinks? A hot chocolate bar. That's where Mel comes in!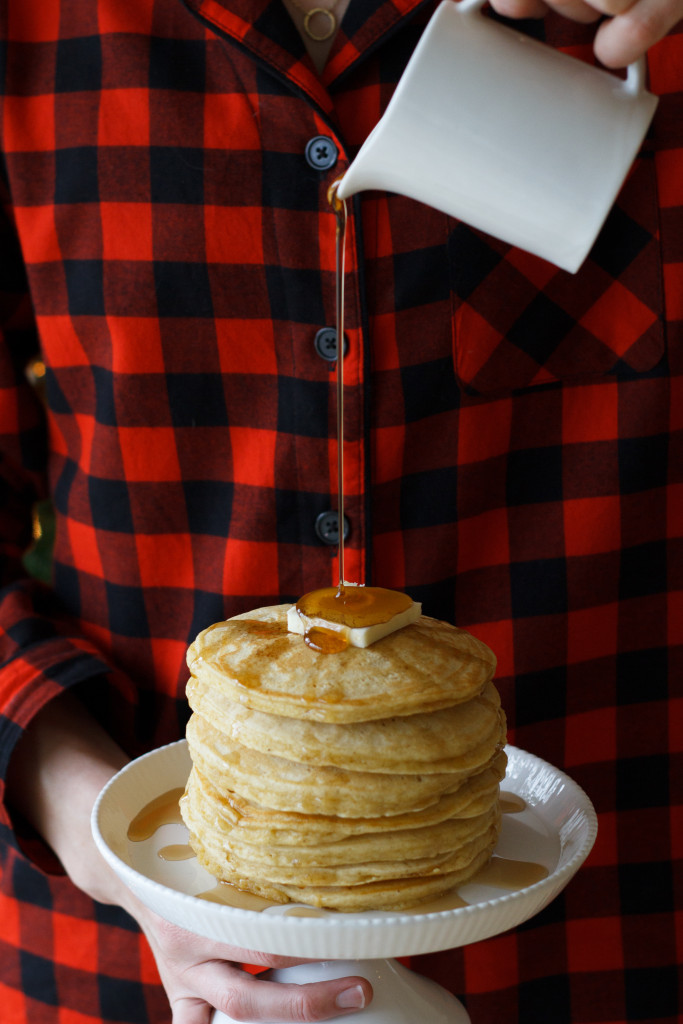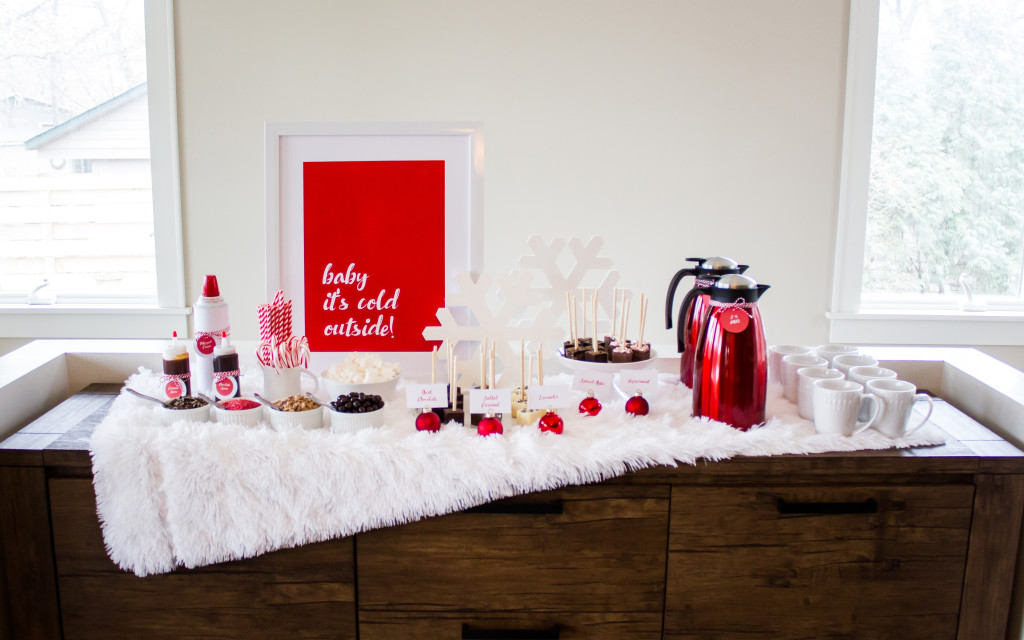 Whether you throw this party on a Saturday morning or at night – this theme carries through to be fun, relaxing and different. Want more details on an amazing eggnog pancake recipe and the best way to set up a hot chocolate bar (and make it look badass?) Then check out Mel's blog for detailed information and recipes!
Shop the Post