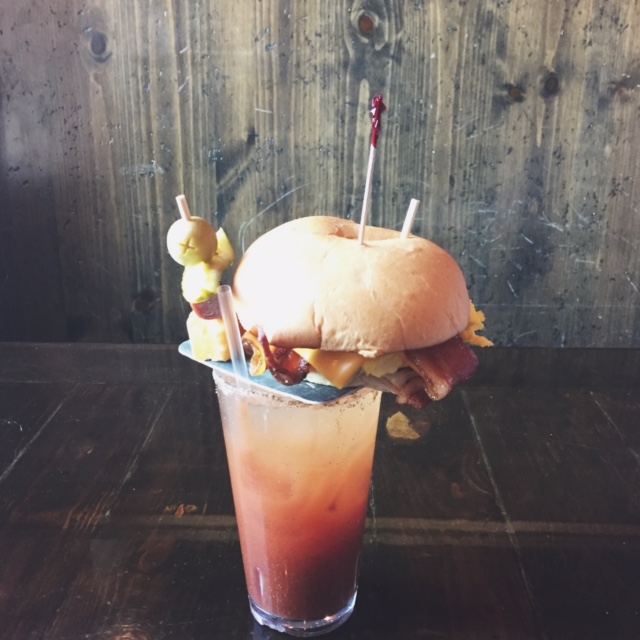 This weekend was… amazing. I think I am finally caught up on sleep! In bed by 10 and not up until 9. Saturday it started to snow around 10 a.m. and basically snowed all day. I went to the mall to run a couple errands, but was back home by lunch and stayed inside and cozy the rest of the day!
Sunday my boyfriend and I went out to brunch at Cowboy Jack's and I couldn't resist ordering "The Rehab" – a jalapeño bacon, egg and cheese sandwich on top of a bloody mary. It was good, so good!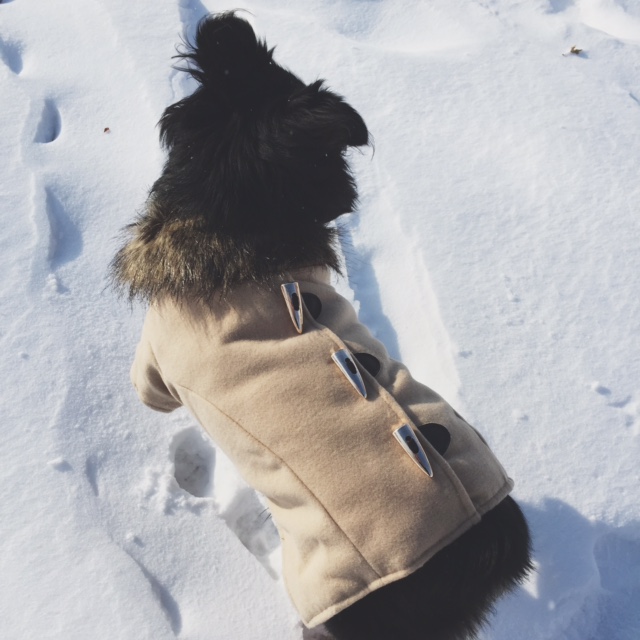 We then stopped by TJMaxx and I found this adorable Cynthia Rowley doggie coat (with faux fur trim). Emma did not love it at first, but she got used to it. And I'm dreading the possibility of below zero temps this week because she was about to fall over yesterday from the cold snow on her paws. Oh the joys of winter being here!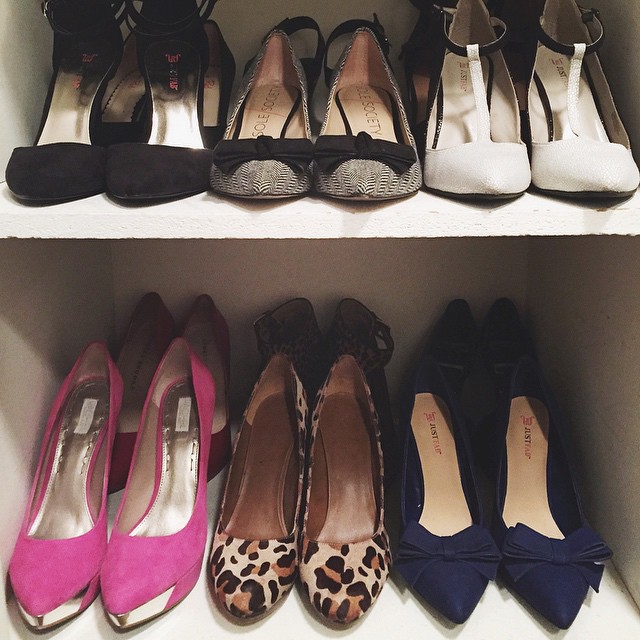 Last night I finally finished organizing all of my shoes in my new closet! I'm happy there was built-in shelving because I actually wanted to put shelving in my last closet, but never got around to it. I'm pretty lazy when it comes to DIY projects, so it was nice to already have the shelves there!
And this week I'm looking forward to a lot of things! I finally made it to our apartment's gym and even though it looks small, it is still a good size and overlooks the indoor pool. I'm determined to meet my fitness goals this week, both for working out and what I eat! Feels good to get back on track. My desk for the office room is also supposed to arrive today or tomorrow. It will be nice to have my own space for blogging, working from home and just to hang out and be inspired. Finally, Thursday marks my third year of blogging! I can't believe it has been so long already. I have a bit of a special post planned (more like last minute post planned yesterday – aka trying to get photos before the sun went down), but want to share what I've learned over the past few years. I am also looking forward this coming weekend already because it is my family's Thanksgiving on Saturday – can't wait to see everyone!
Happy Monday and I hope you have a lot to look forward to this week!