Hello! Happy weekend! I hope it has been an amazing one so far – it has for me. Relaxing, productive and right now I am sitting out on my balcony enjoying the gorgeous weather and sunshine.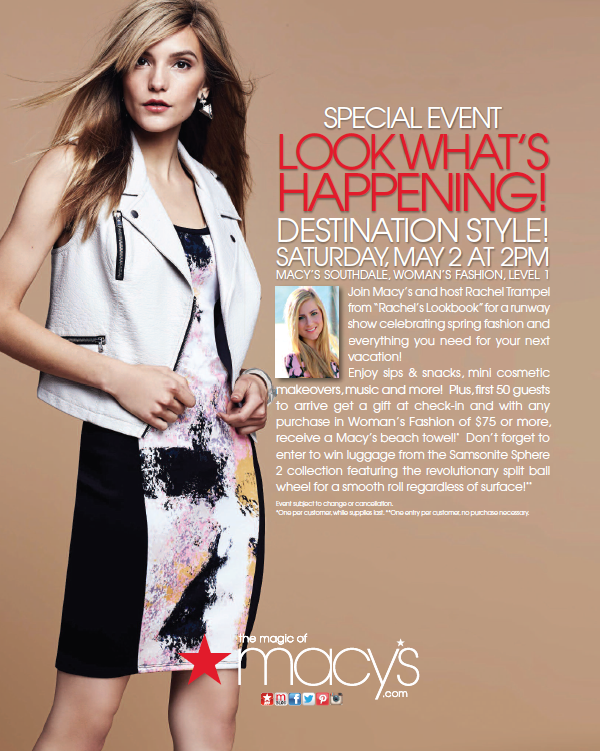 I just wanted to do a quick post to share a some updates. First off, I will be co-hosting an event at Macy's next Saturday, May 2 at Southdale Mall in Edina! I would love for anyone local to come to and attend the event – it will be a fun day of fashion and a chance for some Q&A at the end. I am so honored and excited to be a part of this event and can't wait to meet some fellow fashion lovers in the area! My parents are also coming up for the event, so I'm excited to spend some time with them next weekend.
Secondly – this week marked a major Google update that I wanted to share with you if you don't already know. As of April 21 (this past Tuesday), the Google algorithm is including mobile site design (responsive or a mobile redirect version of your site) as a major game changer in organic search results on mobile devices – you can read about it here. If you value your organic "free" blog traffic and are NOT on mobile, I recommend figuring out how to make that happen ASAP! I believe that if you are on Blogger, your site automatically redirects to mobile already (yay)! If you are  WordPress user like myself, there are plenty of options out there! I currently have the Feed as my mobile design, courtesy of choledigital! This is free to any and everyone using rewardStyle. Find the rewardStyle post about this here – it is a great mobile design that has significantly impacted my traffic and organic searches. If you are not a rewardStyle user, I would highly recommend DudaMobile. You can use them for free – of course at some cost – they will place ads on your blog with the free service. Otherwise, for $9 a month you can customize your mobile site without ads and even ad in Google AdSense ads and choose the colors and other features.
Here are some screen shots of posts from my mobile site the Feed! It also includes a shopping section showing all my recent picks from my favorites on rewardStyle.
And I guess I don't know what my other update was – just to say hello since it has been a bit quiet around here! Thank you for stopping by!