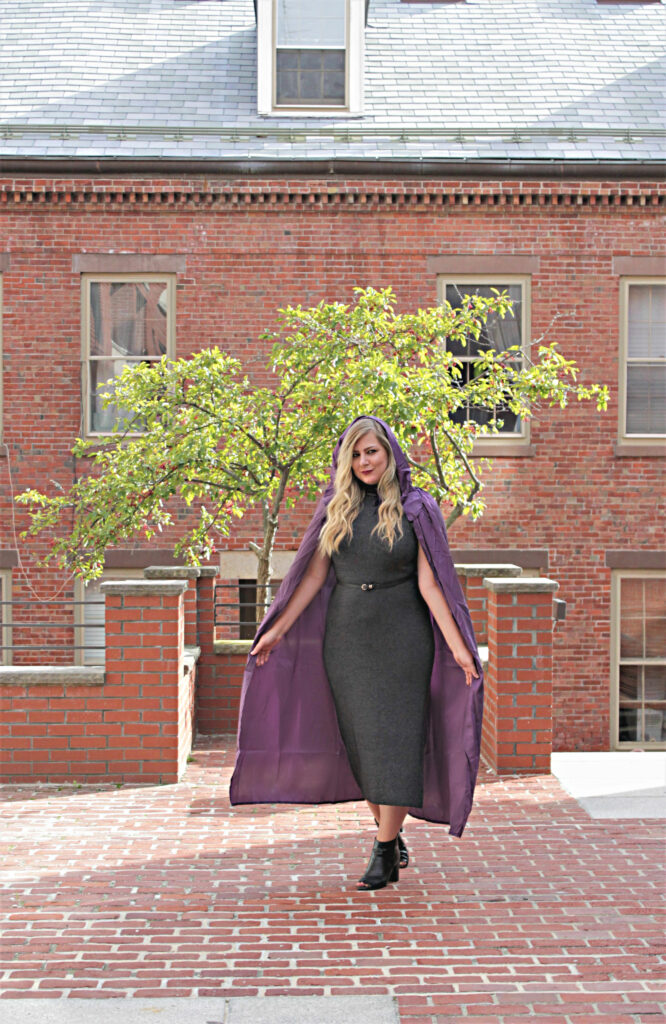 Hello and HAPPY OCTOBER (from Salem, Massachusetts) witches! If you are new to these parts, then welcome to my obsession – the best month of the year – October! If you've been following me (or know me personally) then I don't need to tell you how much I love October, Halloween and all the amazing things in between.
Outfit Details
Sarah Sanderson Hocus Pocus Cape | Ribbed Sleeveless Dress, Thrifted (Similar HERE) | Black Belt, Primark (Similar HERE, HERE and HERE) | Open-Toe Booties, DSW (Similar HERE, HERE and HERE) | Lipstick, Maybelline 'Divine Wine' (Similar HERE and HERE) | Skull, RiteAid (Similar HERE)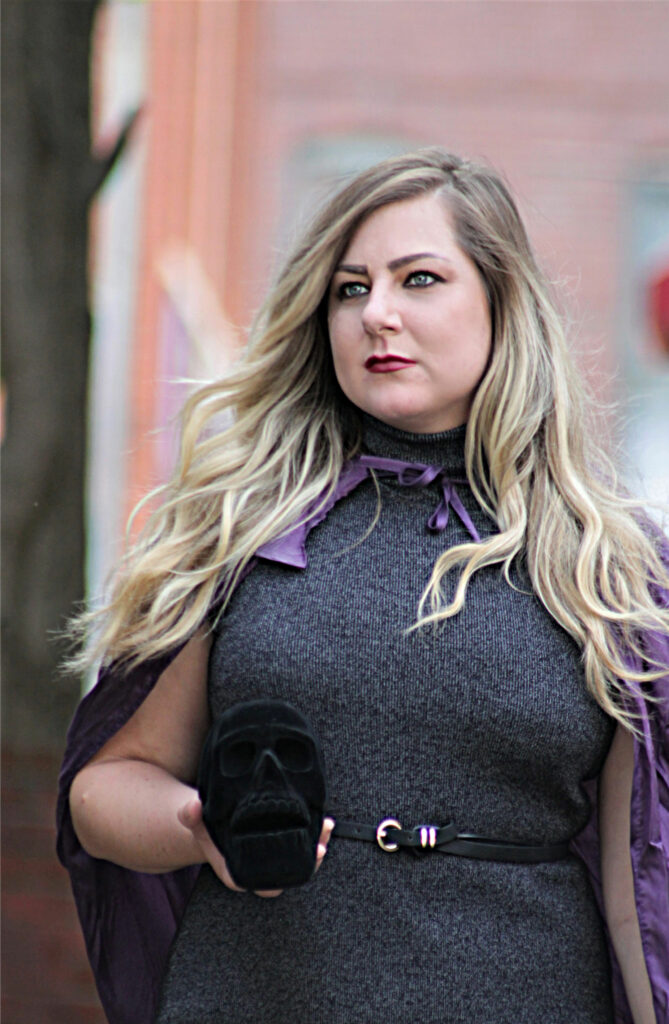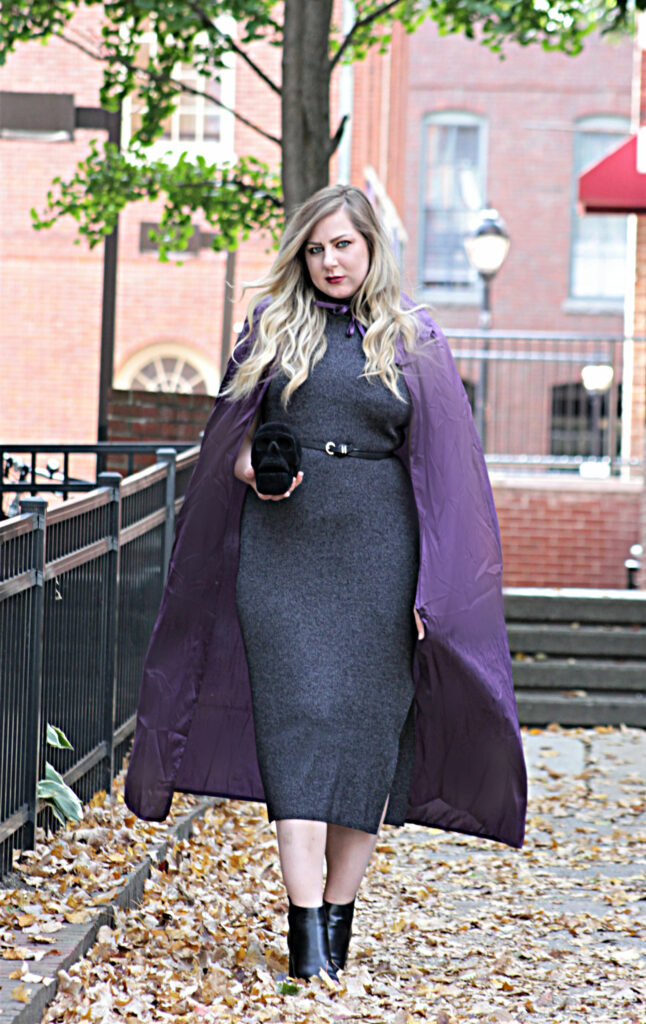 I would be lying if one of the reasons I loved the idea of moving to the Boston area wasn't to be closer to Salem, Massachusetts – because IT WAS. Salem, Mass is known as being the town for year-round Halloween fun! That's why when we approached the first of October, I told my husband, WE HAVE TO GO. And with that, we stopped at a local Halloween store to get some witch-y attire and arrived in Salem for some fun. Being so close to October, I expected to see more people dressed up like me, but there weren't quite as many as I expected. There were plenty of people dressed up for photos in the main square – monsters, Frankenstein(s), zombies and just plain amazing creepy costumes.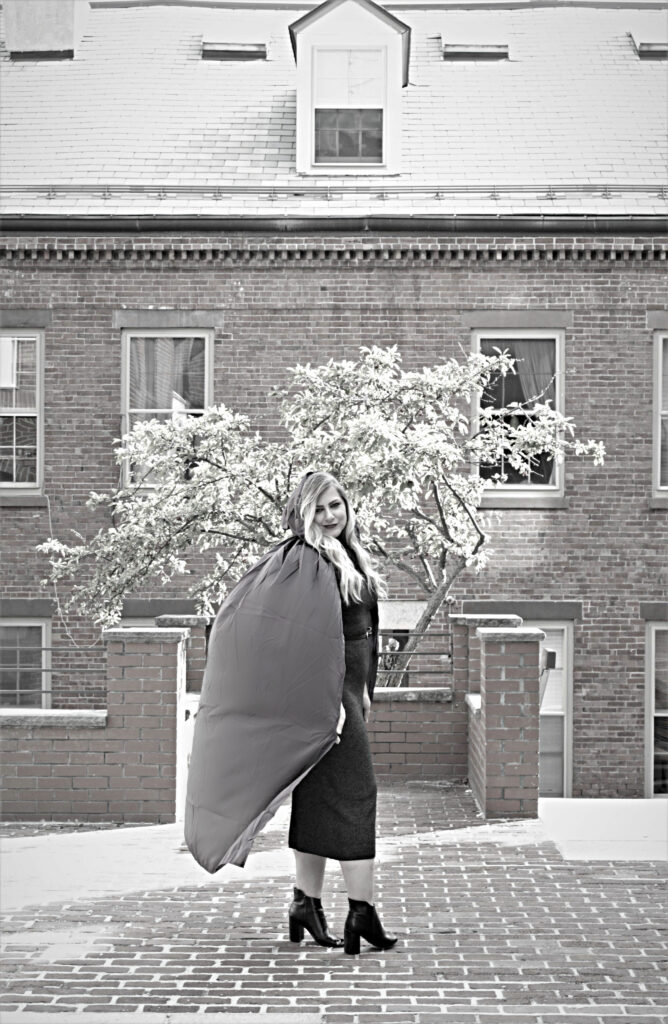 As we were going around different areas to take photos, I heard a little kid yell out "OH MY GOSH, it's a witch" – looking straight at me… haha! So needless to say, I guess the outfit was successful.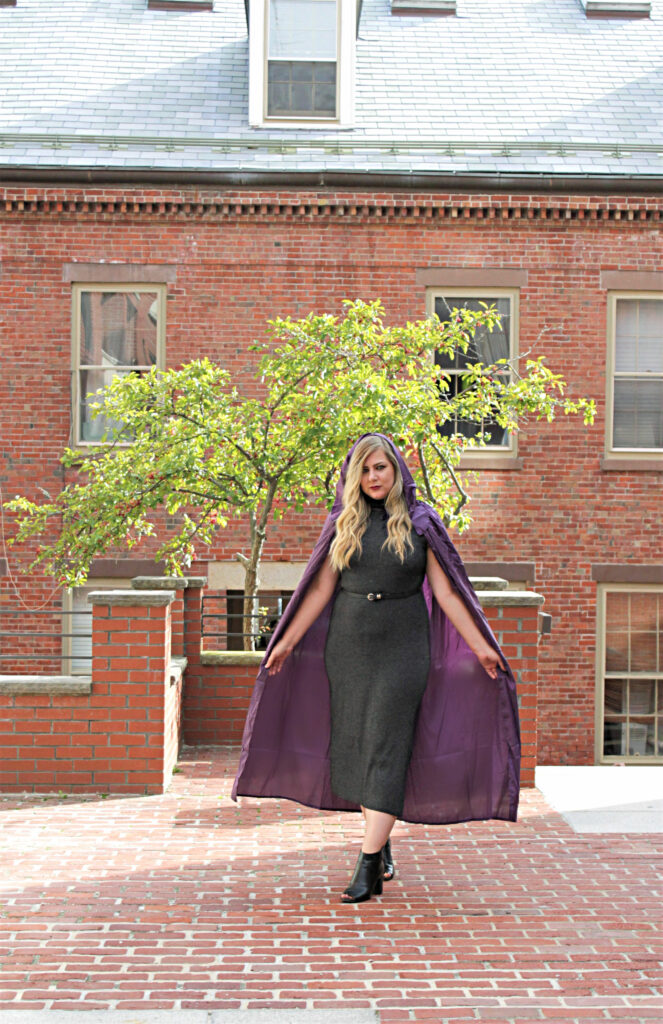 So Happy October my fellow witches! May your month be full of fall weather, crunchy leaves, pumpkin patches, apple orchards, scary movies, spooky TV shows, creepy cocktails, creative costumes and the best day of them all, Halloween! Halloween has always been my favorite holiday, nothing compares to being whoever you want to be one time a year. I love seeing people's creativity and see how much fun everyone has with it.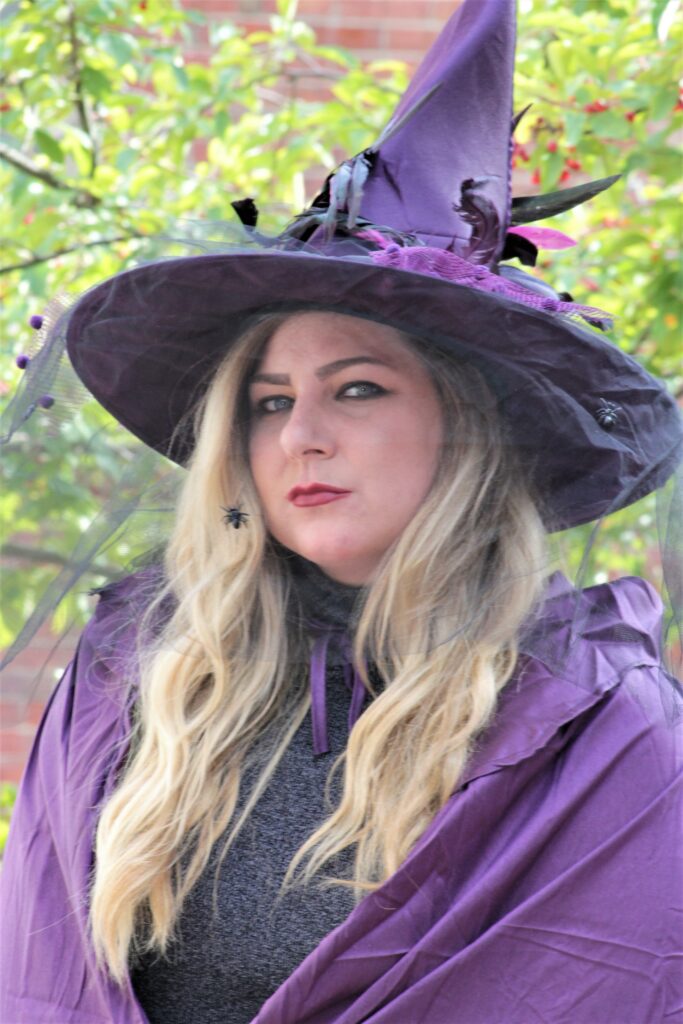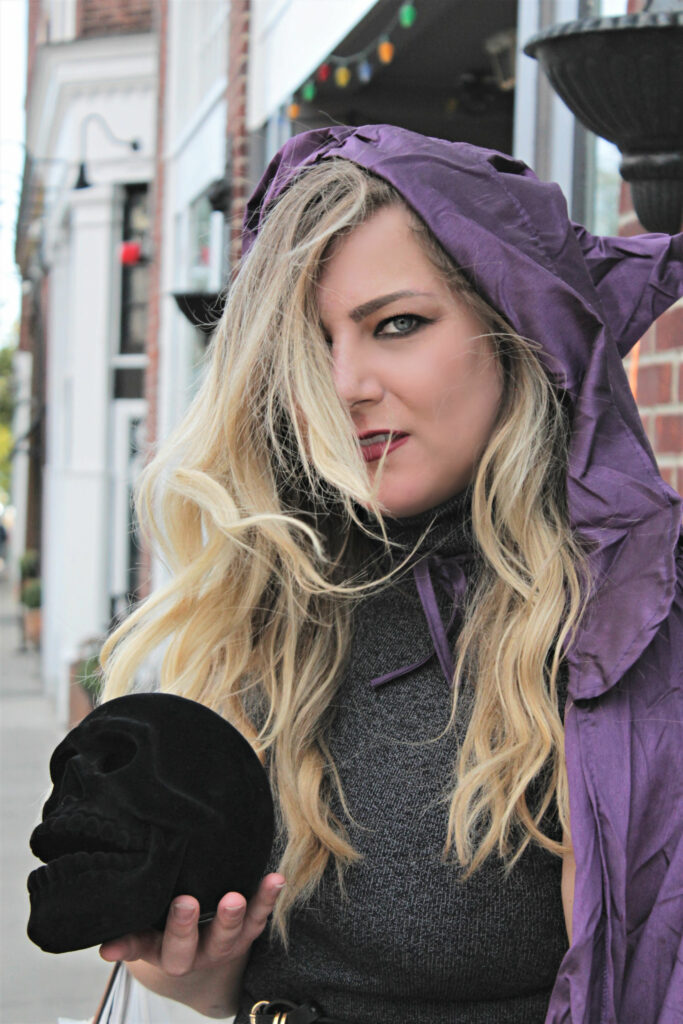 Shop the Post
Sarah Sanderson Hocus Pocus Cape | Ribbed Sleeveless Dress, Thrifted (Similar HERE) | Black Belt, Primark (Similar HERE, HERE and HERE) | Open-Toe Booties, DSW (Similar HERE, HERE and HERE) | Lipstick, Maybelline 'Divine Wine' (Similar HERE and HERE) | Skull, RiteAid (Similar HERE)

Hoping to share lots of great fall and Halloween content with you this year, but in the meantime, visit some of my past October posts:
Costumes
Decorating
Outfits