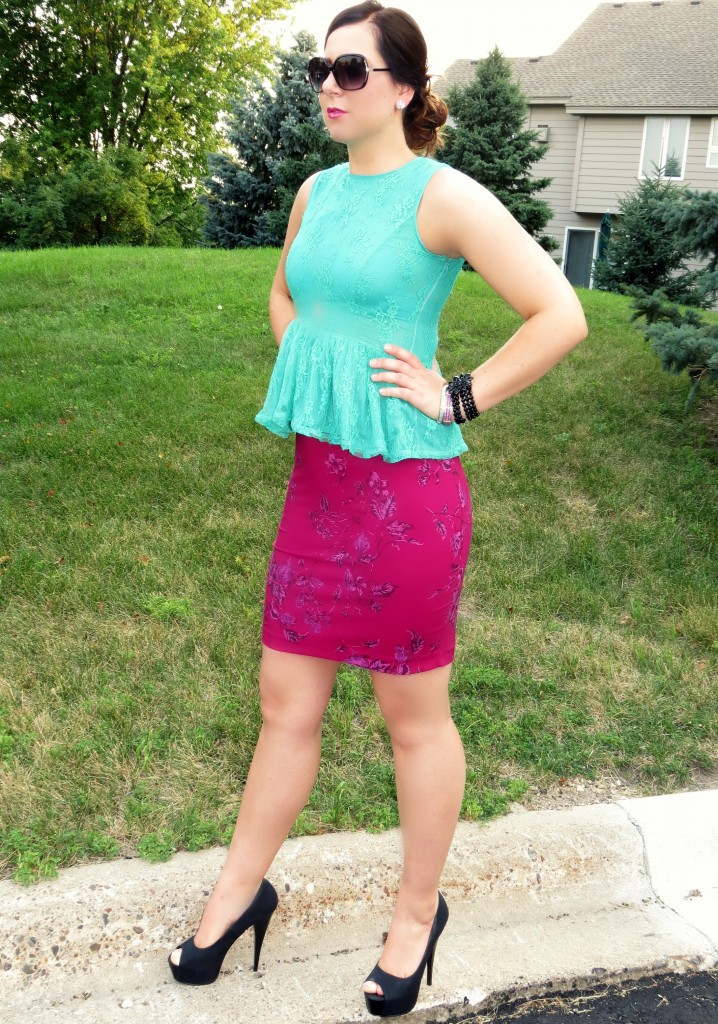 This outfit incorporates a little bit of everything. What does that mean you ask? Old pieces, new pieces, lace, florals, peplum, mixing colors… basically a lot of trends rolled into one. And yet this look is so timeless.  A pencil skirt, a classic pair of peep toe pumps and a nice lace top… nothing new in the world of fashion!
Hello old hand-me-down pencil skirt, meet my new lace peplum top that has been generously gifted to me from Heiress.
If you have older sibilings you may be well aware of the hand-me-downs that have come your way over the years. At one point I think I had hand-me-down syndrome, but now I am thankful.  I love this skirt and have worn it to death over the past six or seven years! It is just one of those MUST investment pieces! A pretty color/patterned pencil skirt. Wardrobe staple for sure.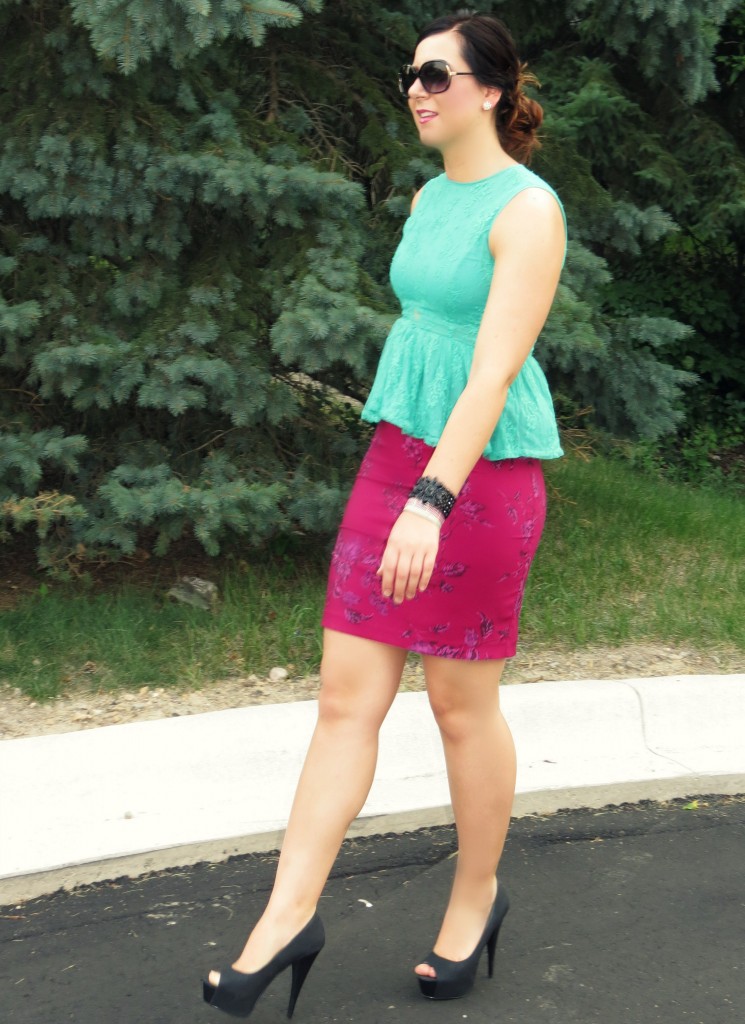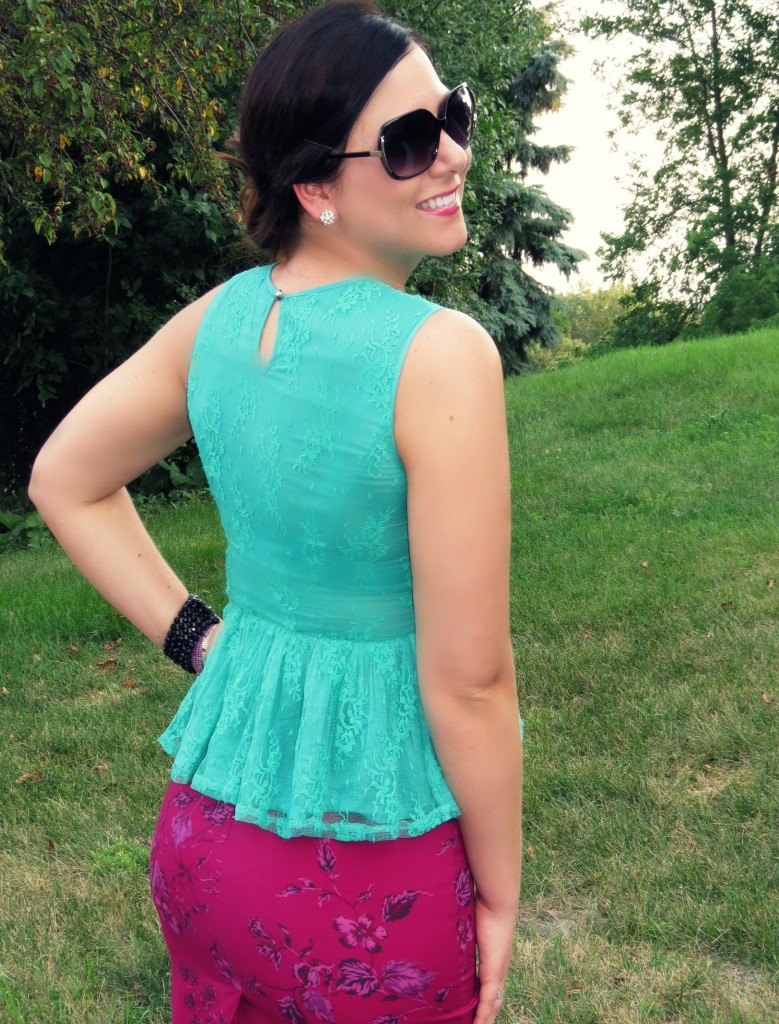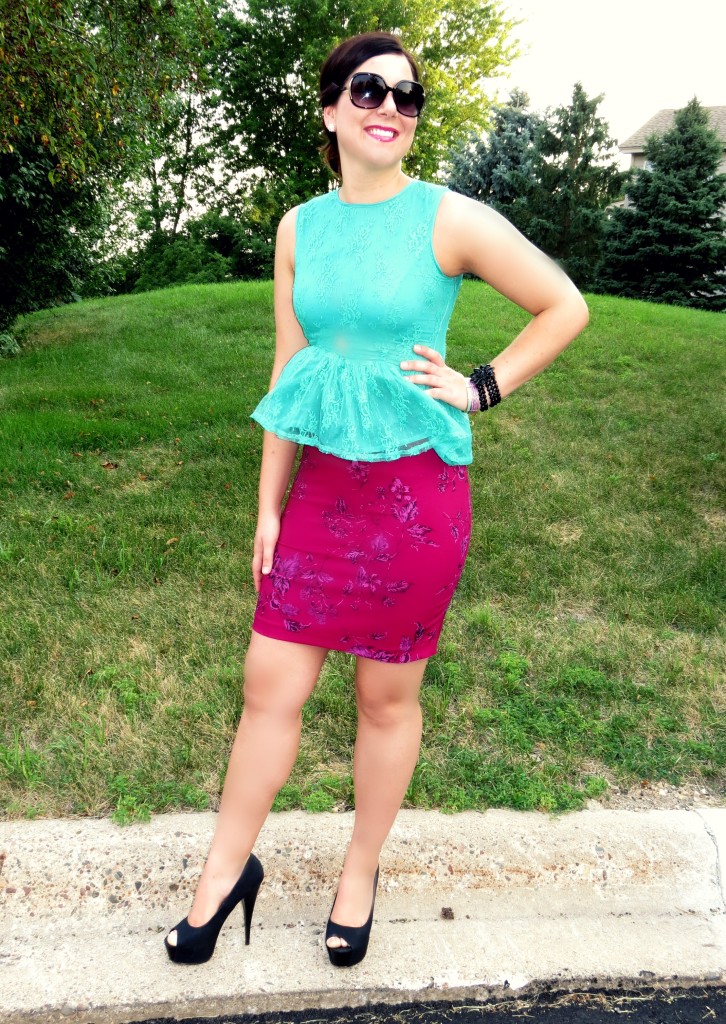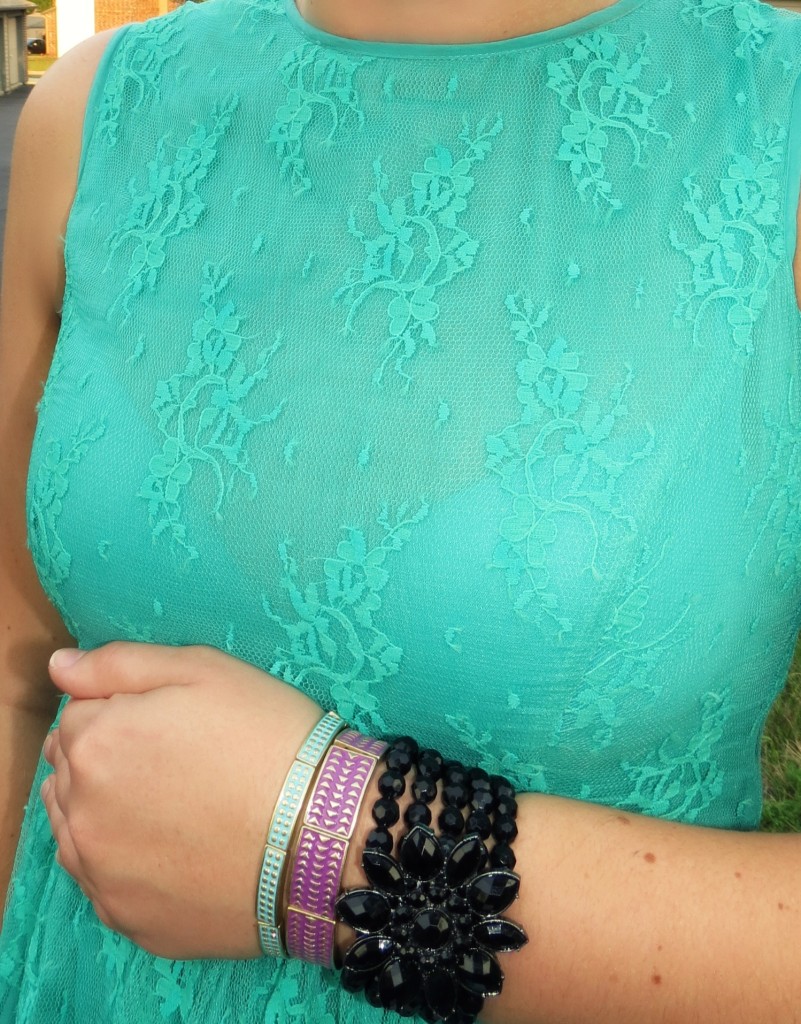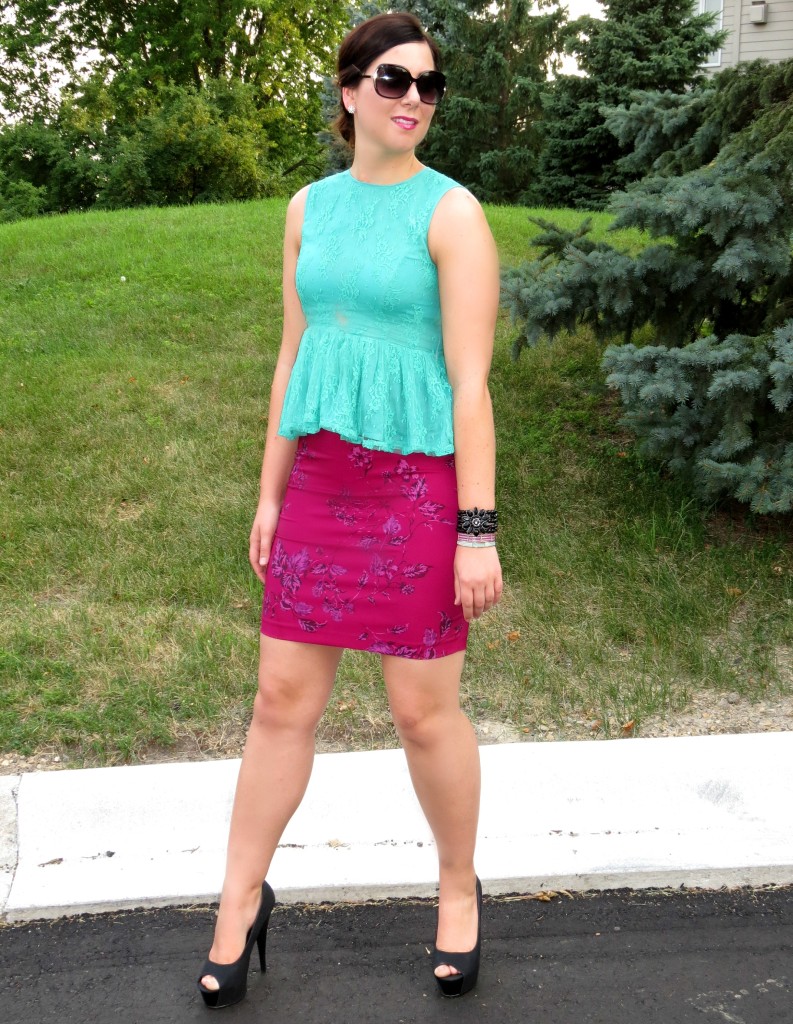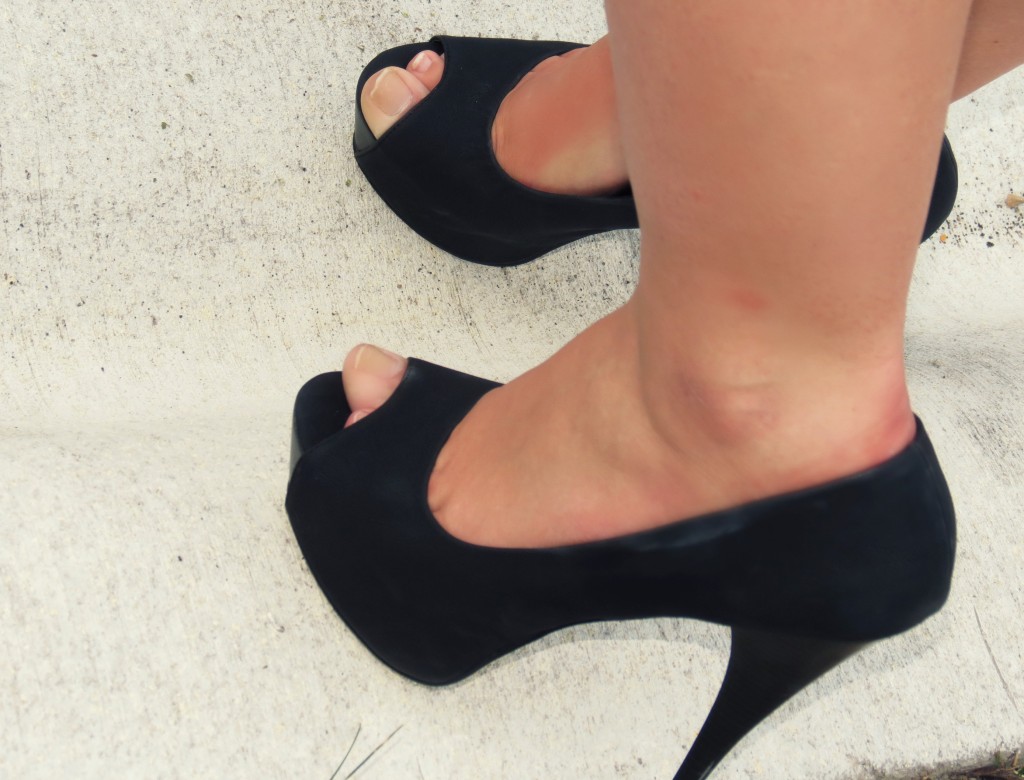 Have you heard of Heiress before? Heiress is a brand of clothing from India, full of affordable, fashionable clothing and accessories.  I would compare them to other trendy, affordable stores such as Forever21, Charlotte Russe, Primark, etc. They have an amazing fashion blog that keeps up-to-date with recent fashion trends, and have an online store full of affordable, on-trend pieces like this peplum top, which you can find here.
The most exciting part about Heiress is how trendy and affordable their pieces are!  Heiress will soon have an online portal to make shopping and shipping simple for all of you living in the United States and other parts of the world.  When I first received my peplum top I was a bit nervous because I didn't quite know how U.S. and India sizes converted, but I was super lucky that I chose the right size ! This piece is comfy, chic, cute and perfect for the office as well as going out or more fancy occasions.  Also, I love the idea of a peplum top because you can wear it with jeans, shorts, colored skinnies, and any type of skirt imaginable and almost "fake" a dress if you pair it will a similar color of pencil skirt! It is great for its versatility!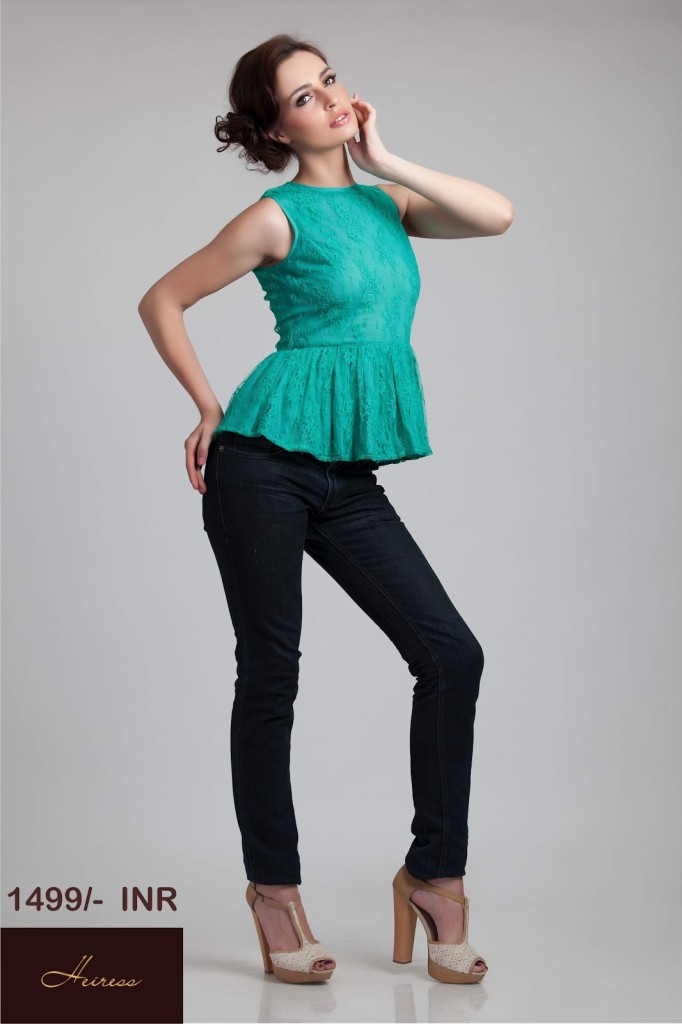 More sleeveless tops to keep you cool this summer from Heiress!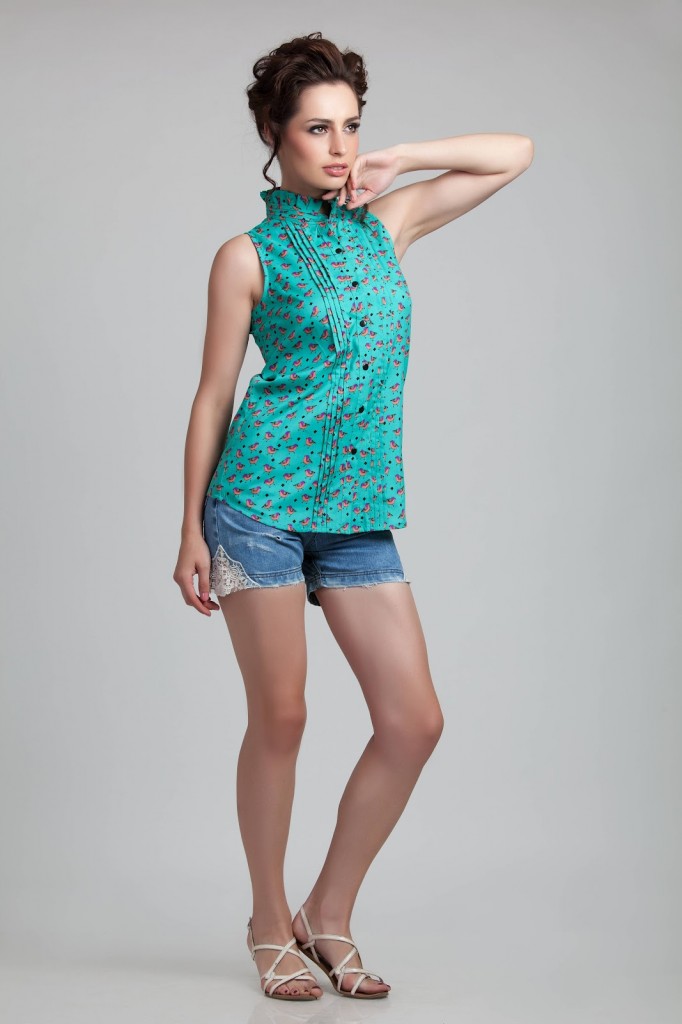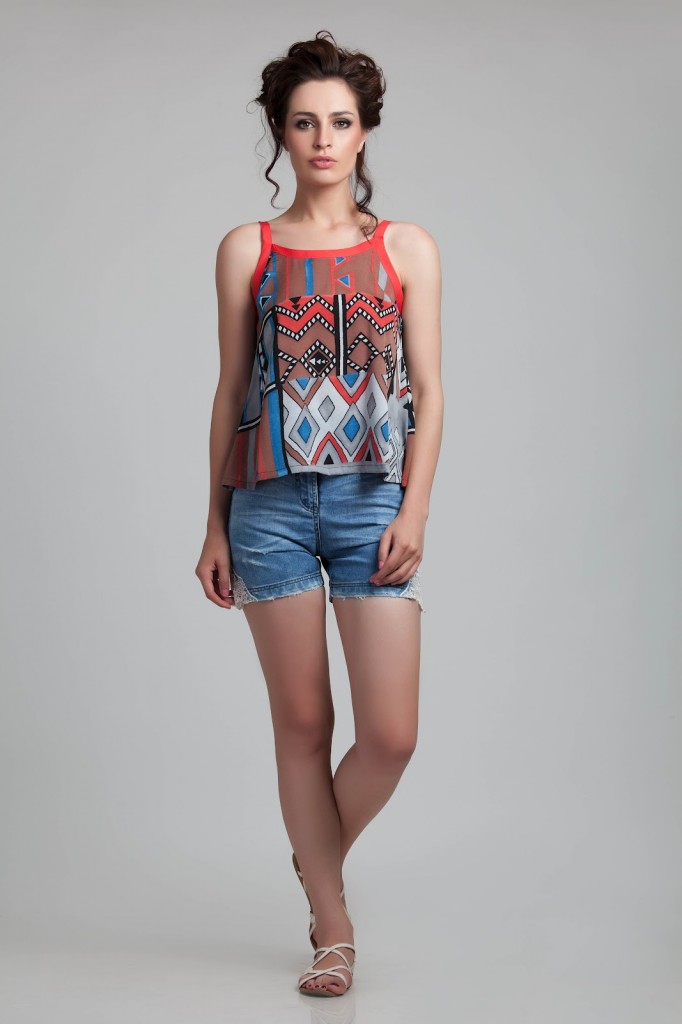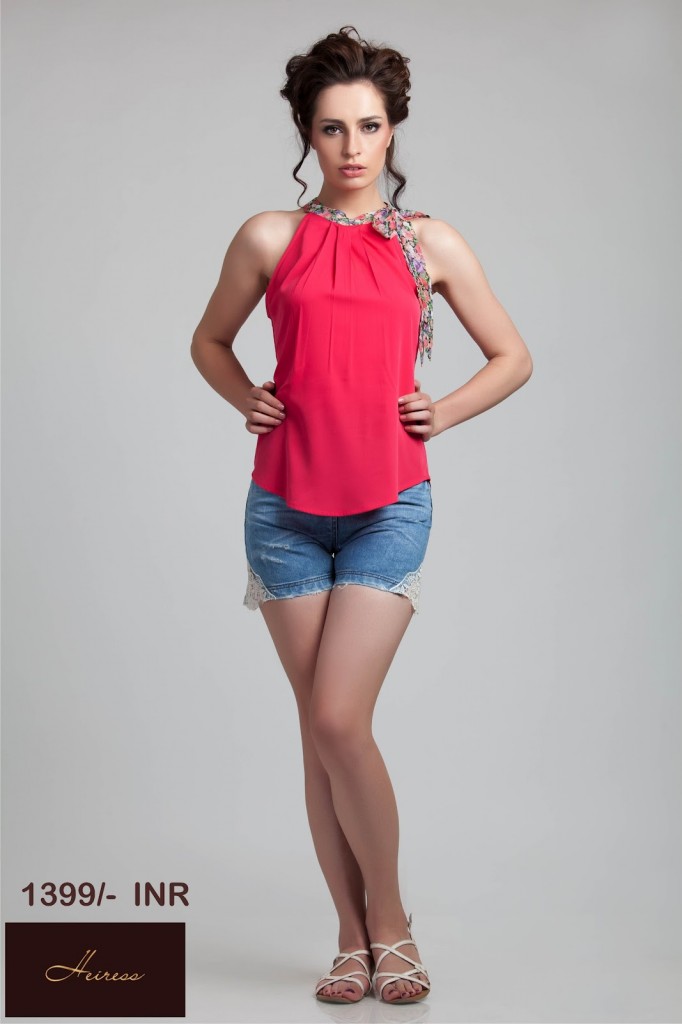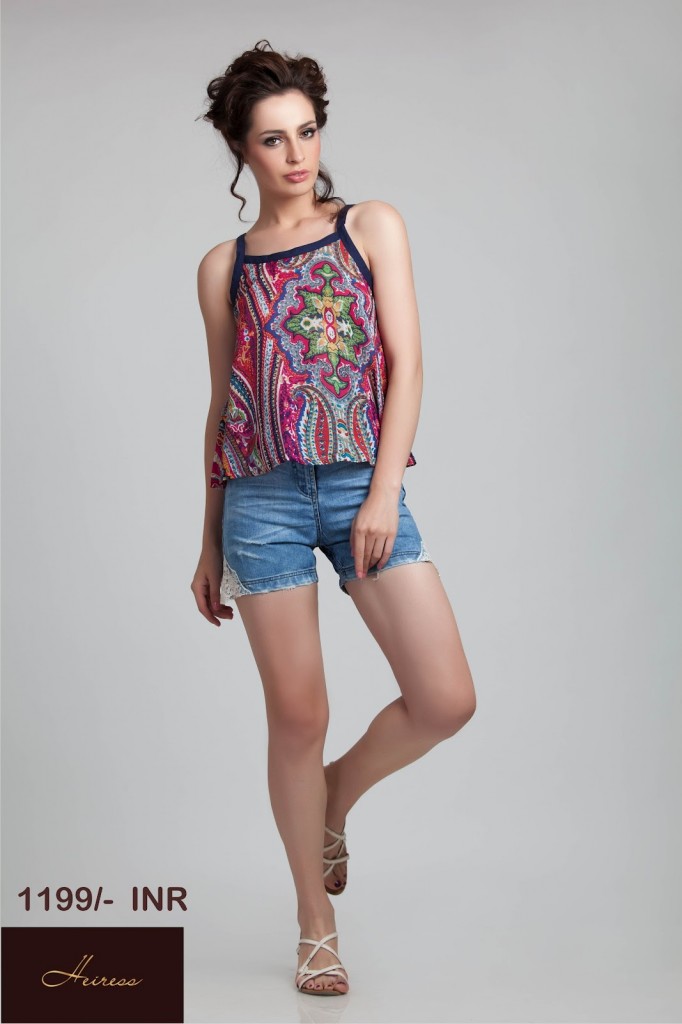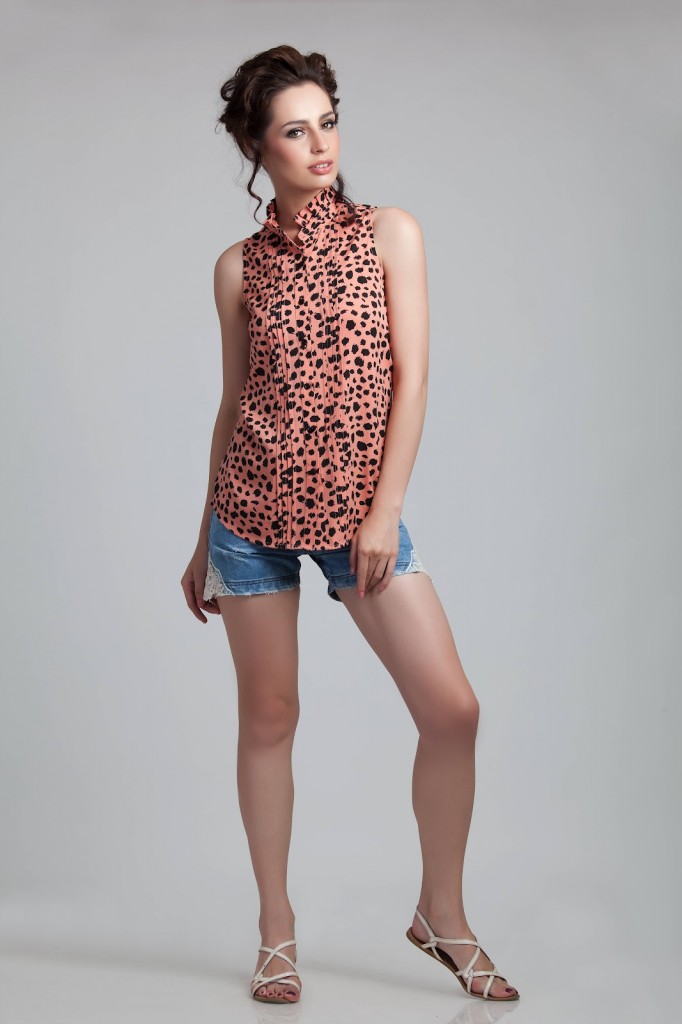 Disclosure: Heiress provided the peplum top seen in these photos free of charge.  I was not paid to write this post and all opinions are my own. 
……………………………………………………………………………………………………………………………