So this weekend was AMAZING. Just amazing! This was my first time attending the Minneapolis-St. Paul Zombie Pub Crawl and let's just say I had a ton of fun.  A lot of the fun for me though came through getting ready and turning into a scary, bloody, zombie creature! I wanted to share my photos, which are mostly just close ups (I only had my iPhone with me) but hopefully I might be able to share more after my friend sends me some of her photos!
Anyway, it was fun to see people's ideas and how they did their makeup.  My friend and I were zombie flappers but some of my favorites out and about included a zombie banana, zombie Quail Man and zombie vikings. Have you ever been a zombie for Halloween?!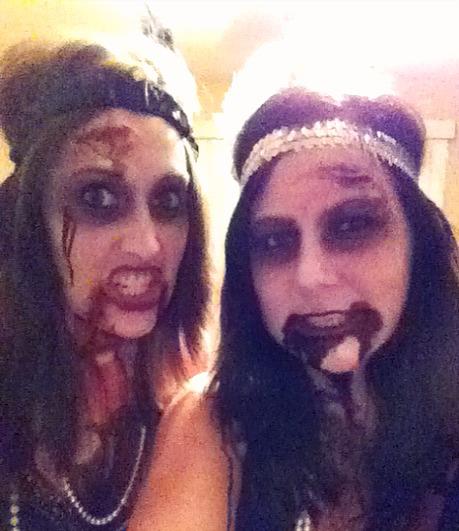 My friend Robin and I dressed up as zombie flappers.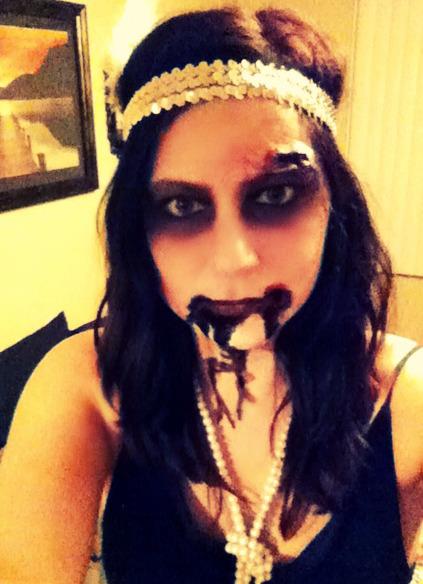 This was my complete look, pearls, headband and all!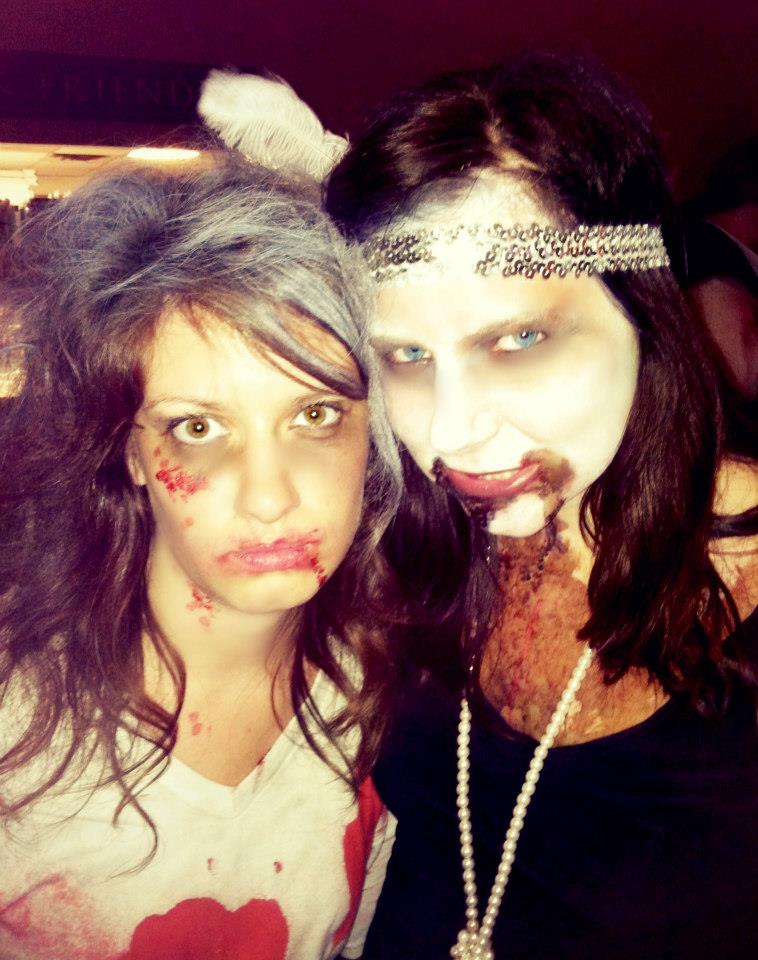 Ran into my friend Sara out and about 🙂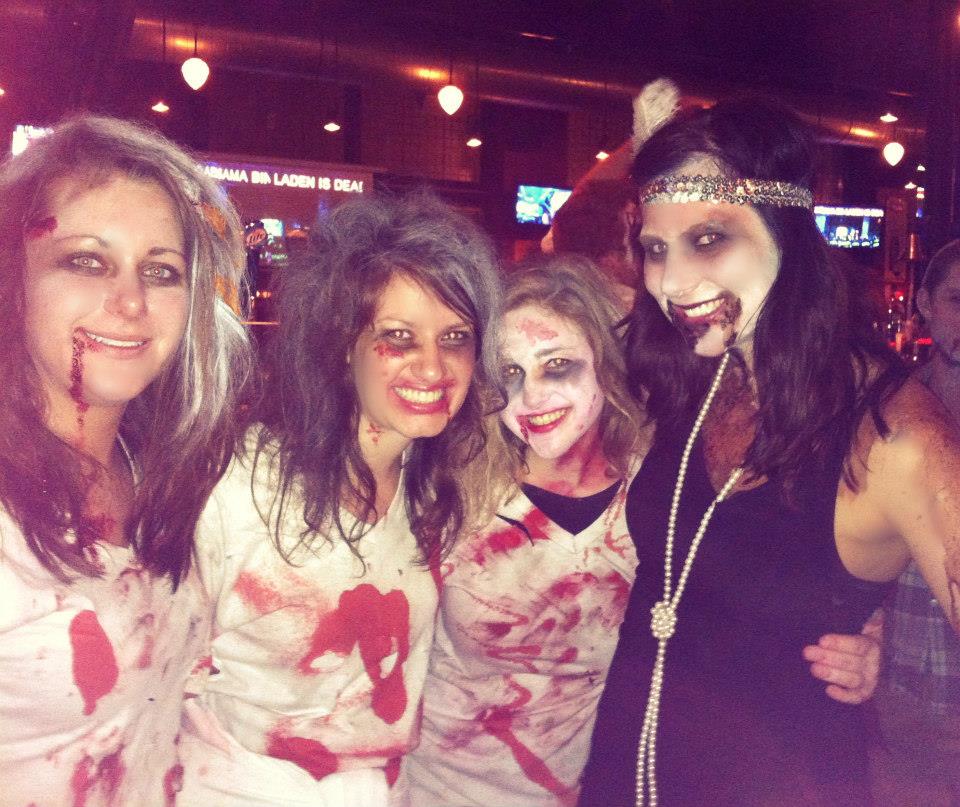 Sometimes zombies smile 🙂