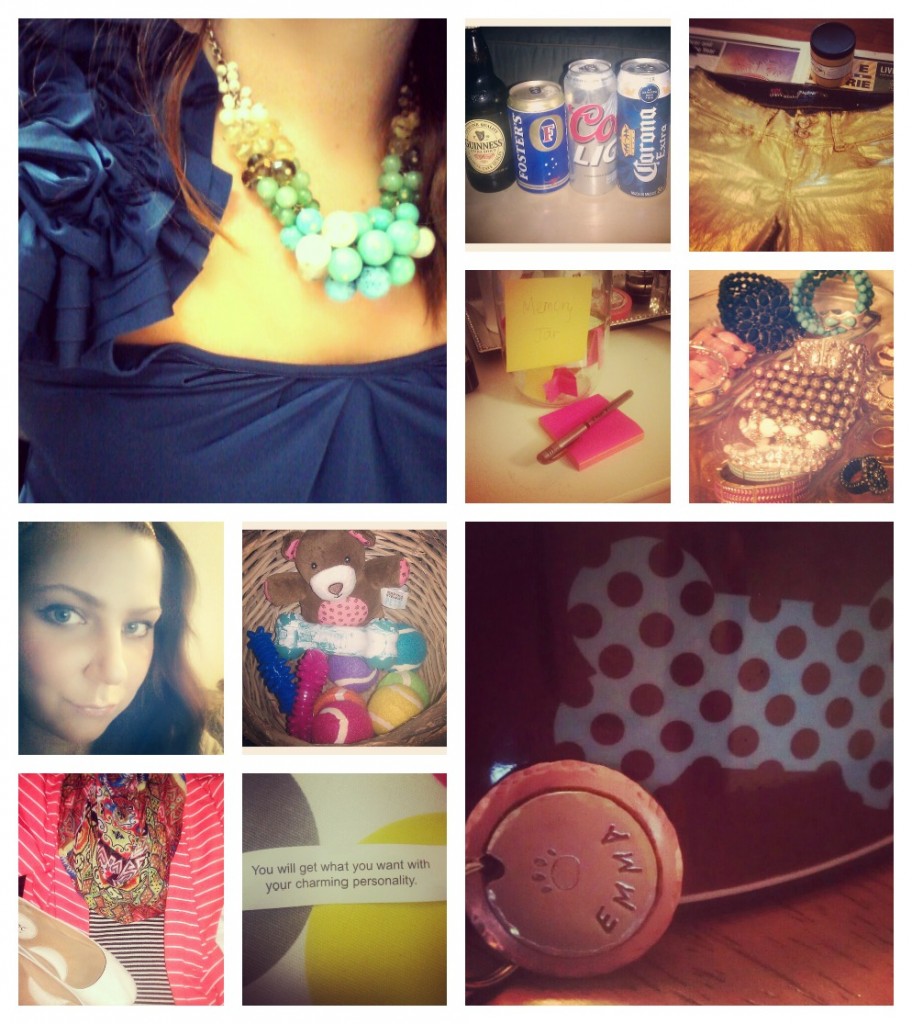 Just some pictures from this past week, Happy Friday Eve! We are almost to the weekend!!!!!!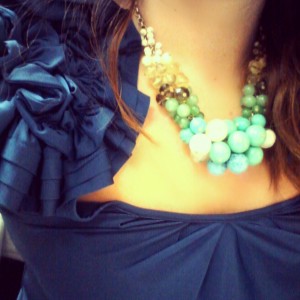 What I wore to the Lia Sophia "Blingo" event earlier this week. Lia Sophia Laguna necklace is still available in the fall/witner catalog.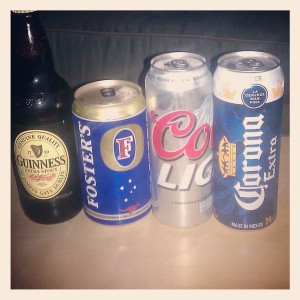 His & Hers…. or I should say His, His, Hers & Hers. Fun night with my boyfriend, friend and her fiance!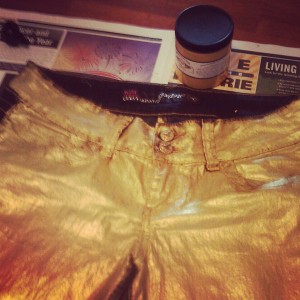 DIY update: Gold shorts turned out awesome, can't wait to share the DIY with you and wear them soon!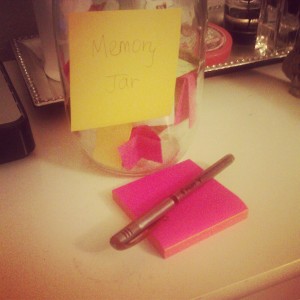 Making memories with our memory jar!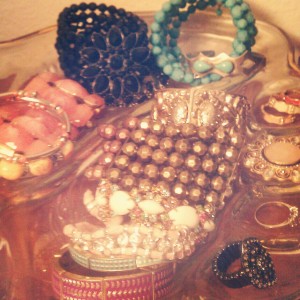 Reorganized my bracelets and some of my rings on a big serving tray.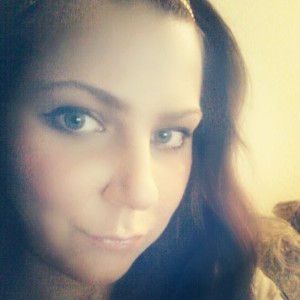 Go-to daytime make-up: Eyeliner, mascara, shimmery gold shadow, nude lip.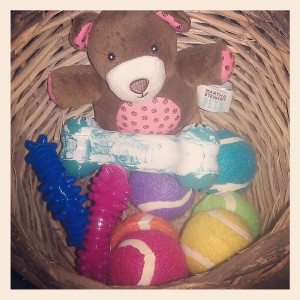 Went puppy supply shopping and all stocked up on toys, organized in a wicker basket. That won't last long, will it?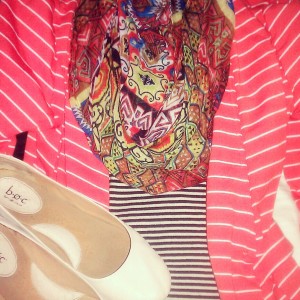 Last Friday's casual outfit: Double stripes + Tribal scarf + Flats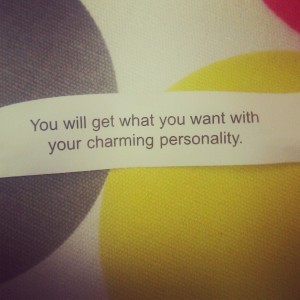 My most recent fortune… not sure I've ever thought of my personality as "charming" but can't argue with the fortune cookie 😉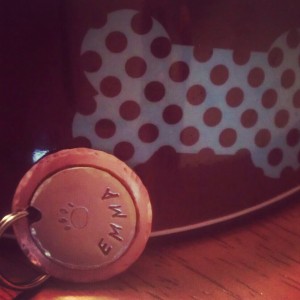 New doggie dishes and Emma's tag 🙂 We bring her home Sunday!