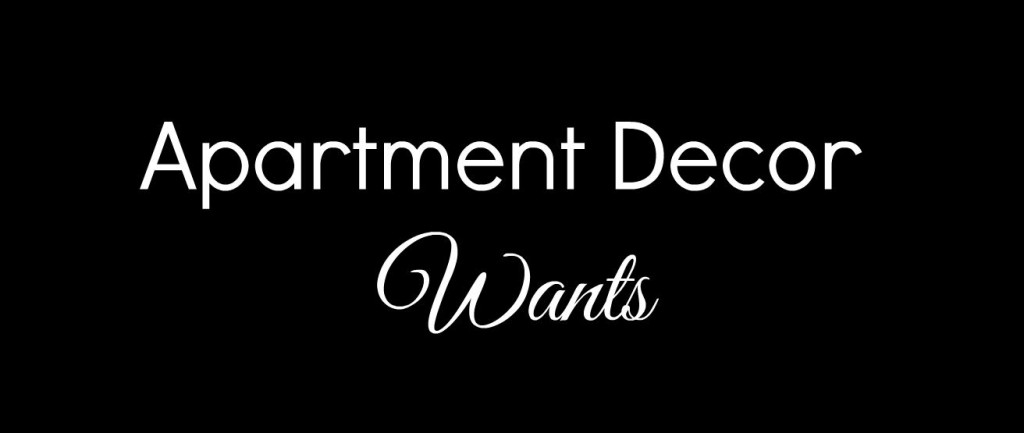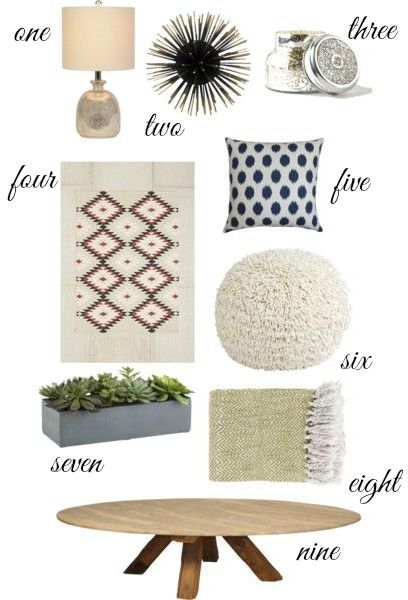 one // two //three // four // five // six // seven // eight // nine
Would you be surprised if I said we were possibly (most likely) moving again in October? It's been a thing the past couple years so we figured why not?! Actually, it is for a number of reasons, but looking for something a little bit nicer and a little bit quieter. I would explain more, but I'm afraid I'd bore you with stories of stolen trash cans, people breaking into the underground garage, and numerous police sightings near and around our building. I already went too far, didn't I? Oh well! Anyway – I have gotten rid of and updated some of our decor over the last few moves, but definitely have some missing items. We never really gave our current apartment much love because we almost immediately knew we wouldn't be staying there for more than a year.
1. We have a lack of lighting right now and I would love to get more lamps in the living room. I'm loving this style, simple and something we could use for years to come.
2. I love unique, three-dimensional pieces, which is why I was immediately drawn to this wall decor. And it's relatively inexpensive.
 3. Candles, I always need as many candles as possible. When we have movie nights or friends over, there's nothing better than lighting up our living room with candles!
4. This rug may or may not be dog-approved (aka I can already see clumps of black fur all over this), but it is so chic – and has that modern twist I love.
5. We are in desperate need of new throw pillows – and I have been thinking of doing a mix of blue, ivory and yellow. This printed pillow is so chic!
6. Our pouf is no longer poufy – but seriously. Emma claimed this piece as her own, so I think the next pouf needs to be a bit more study. I love poufs because they provide style and functionality!
7. Everyone needs a little greenery in their life, even if it is fake – fake plants are great because you don't have to worry about them and they look great in all spaces, kitchens, living rooms, desks, bathroom counters!
8. Like most other "nice" things we try to keep that way, our dog has a tendency to make them her own. So we could definitely use a few new throws!
9. I can't afford this, but isn't it beautiful? Love the style of this coffee table.