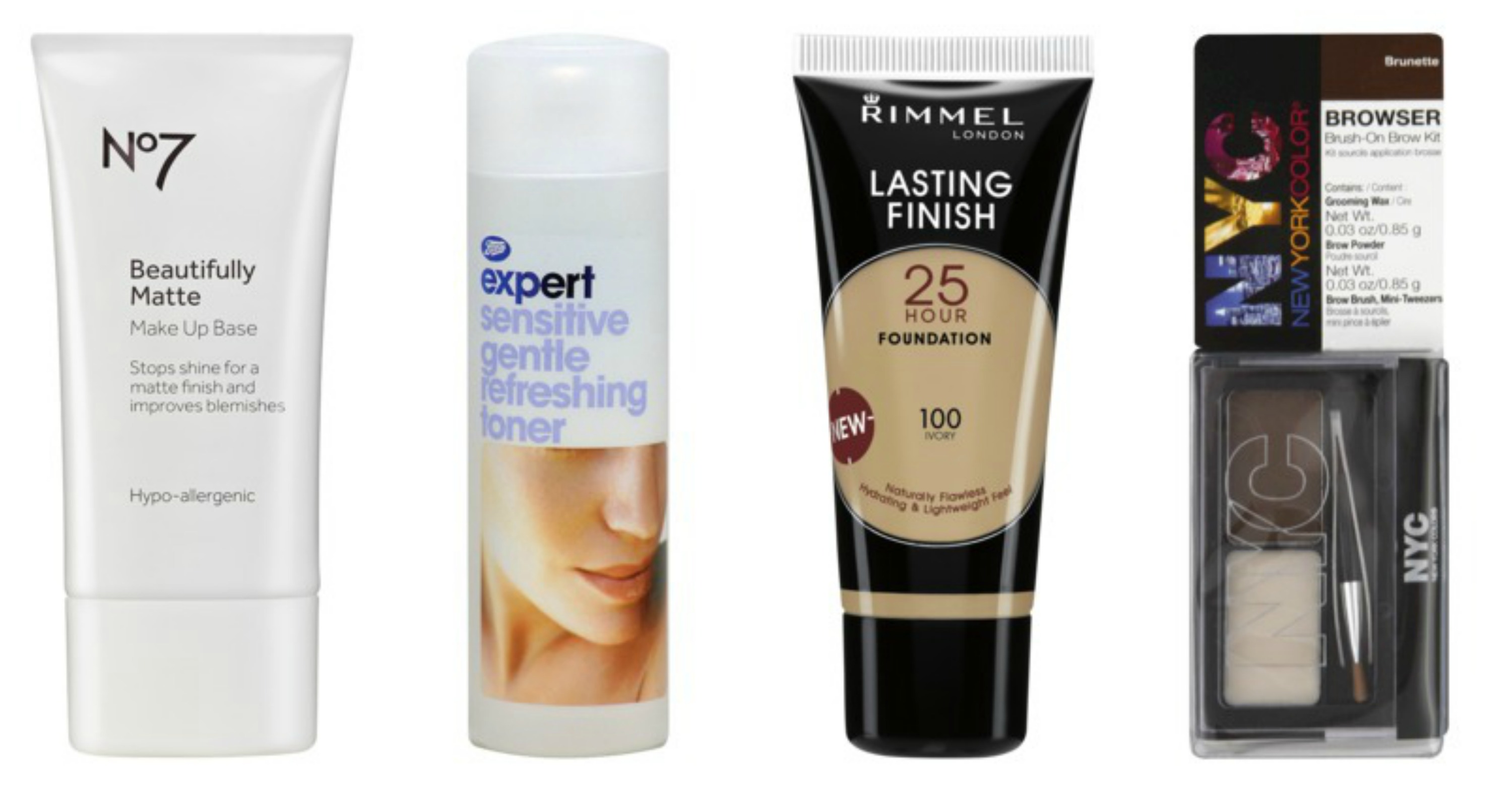 No7 Beautifully Matte Make Up Base – Love this makeup primer! All the primers I've used in the past have caused me to break out, but this one does not. It feels a little heavy when you first put it on, but it certainly doesn't feel that way throughout the day. It is an affordable primer that helps keep my foundation on all day!
Boots Expert Gentle Refreshing Toner – This is the best and I mean THE BEST toner I have ever found/used for sensitive skin. For years I have been told by my dermatologist to not use a toner due to harshness of most formulas, but I always felt like even after washing my face, I wasn't getting all the dirt. Well this is my new solution! It seriously is very gentle, it does not sting your skin, it does not make it red and it has removed so much dirt and makeup that I didn't get from washing. I haven't gotten a Clarisonic either because I have heard it can be too rough on sensitive skin like mine. I think I will stick with this and my Murad face wash!
Rimmel Lasting Finish Foundation – This is a light, yet long-lasting foundation. I love foundations that don't feel too heavy, yet give me full coverage. And I love when I find a good drug store foundation. I was trying to save money this month thanks to car tabs and life insurance payments being due… so I tried this! Very impressed. I will be repurchasing when I run out!
NYC Eye Brow Kit – This is the perfect little eye brow traveling kit, although I've been using it almost every day as well. The brunette powder is a little too dark for me, but I love the brush and have been using it with my other powders and my Naked palette (see how I use it to do my brows here). The grooming wax is great though, I just rub a little on my finger and over the shape of my brow before applying powder. I finish with clear brow gel!
I have been loving purchasing beauty products at Target this month! Probably because I do my grocery shopping there… I also get distracted by the beauty aisles across the way. But I'm not complaining, I've saved on beauty products this month!