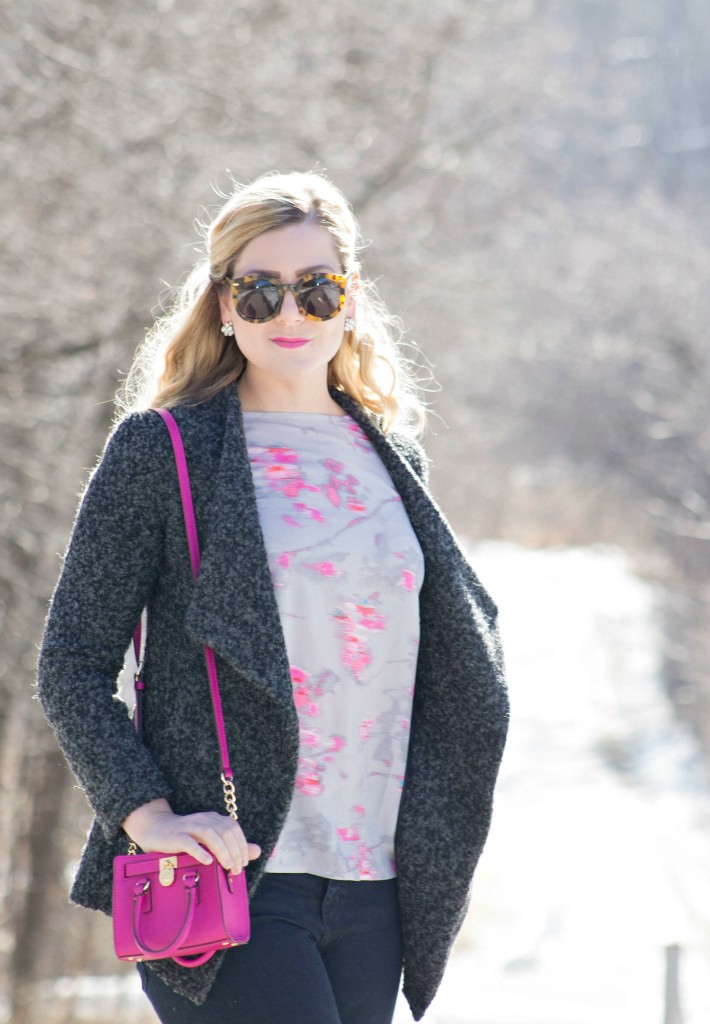 Hey friends, I know it's been awhile and while you probably don't care or have even really noticed, I've been missing it lately. I hate being away from blogging and this community for too long, I just always feel like a part of me is missing. After five and a half years, this whole blogging thing really becomes a part of who you are. Anyway, I don't need to get into too many details about my life right now, but I will tell you these few updates: 1. I am LOVING my new job so far – lots to learn, but it's very exciting; 2. Wedding planning is coming along and I'm starting to get excited about everything coming up in the next year (we just ordered save the dates – it's getting real!); 3. The last six months have unfortunately not been the greatest, but I am slowly and surely coming along and am starting to feel like myself again. More to come on this topic soon, I promise.
Moving onto more exciting things – like this gorgeous watercolor print top from Banana Republic. The best part about this top is that it adds color without being too overwhelming. I know some people out there are scared of color, but this is a great piece to add just a little bit to your closet without straying too far away from colors.
Outfit Details
Blouse, c/o Banana Republic | Jeans, c/o Banana Republic | Earrings, c/o Happiness Boutique (Get 10% off with code rachelslookbook) | Open-Face Coat, c/o OASAP (Similar here and here) | Booties, c/o Shopbop (exact available here) | Michael Kors Hamilton Mini Messenger Handbag, c/o Shopbop | Karen Walker Sunglasses, c/o Shopbop | Lipstick, MAC (Love Forever)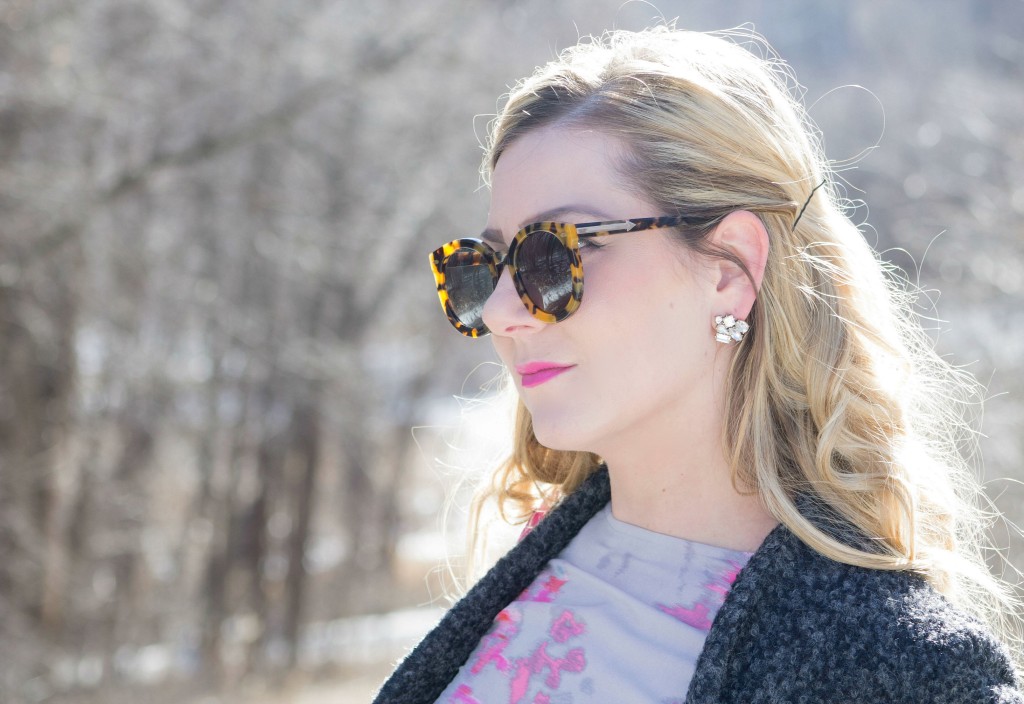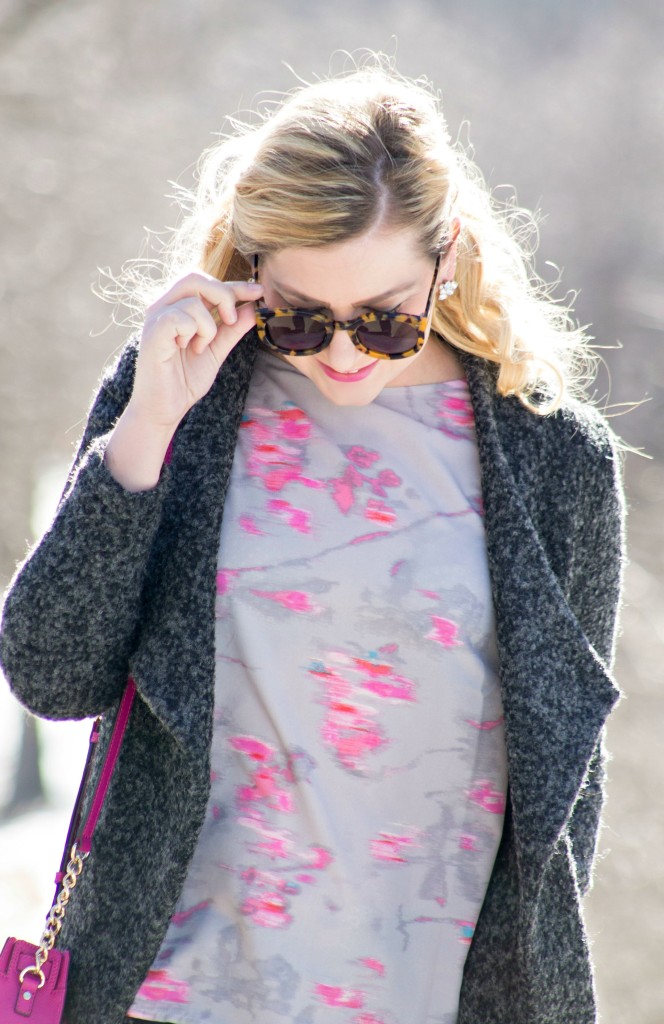 For me, it was the perfect opportunity to pair with one of my favorite accessories – the cutest little Michael Kors hot pink handbag – just the right size for your ID, credit card, phone and lipstick. Actually, I lied – the iPhone 7 Plus did not fit, but my iPhone 6 used to! Still, there is nothing better on the weekend than switching out your over-stuffed heavy purse for a small, cute handbag with just a few essentials. Paired with dark wash Banana Republic denim, an open-faced gray jacket and a sleek pair of booties – this top is ready for the weekend.
Want to dress it up for work? Pair it with a hot pink pencil skirt for a loud statement or a gray pair of trousers, blazer and pumps for a more traditional feel. No matter how you wear it, this top will have you jumping into spring!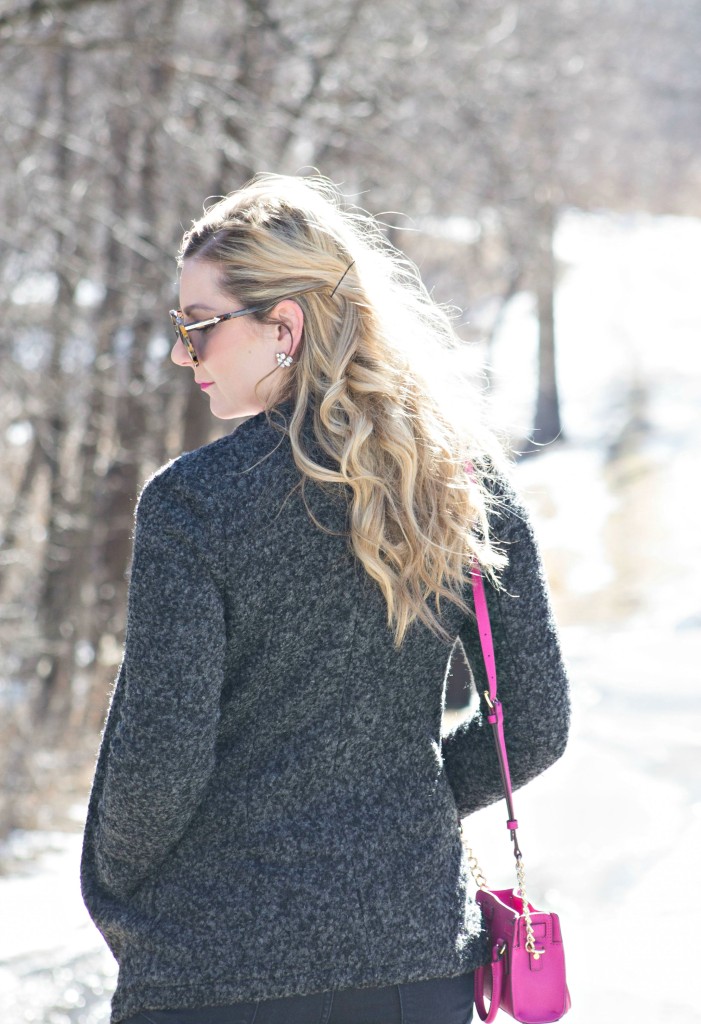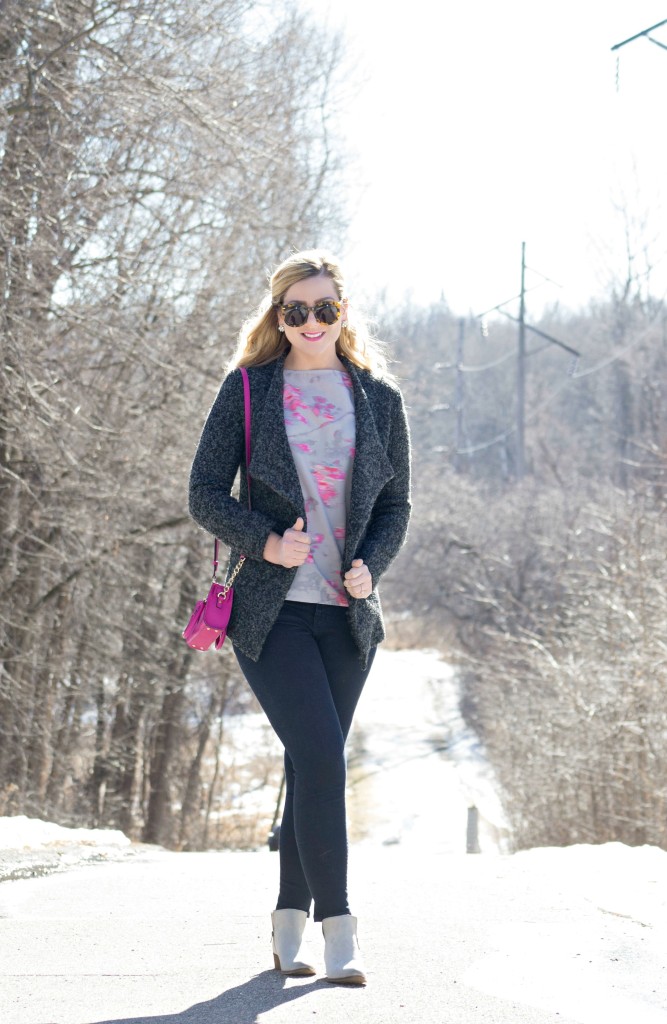 Also, can we talk about these amazing earrings from Happiness Boutique?! The clustered look is unique, yet suits my daily work style. If you want these earrings or to shop some trendy jewelry, you can get 10% off at Happiness Boutique with code rachelslookbook!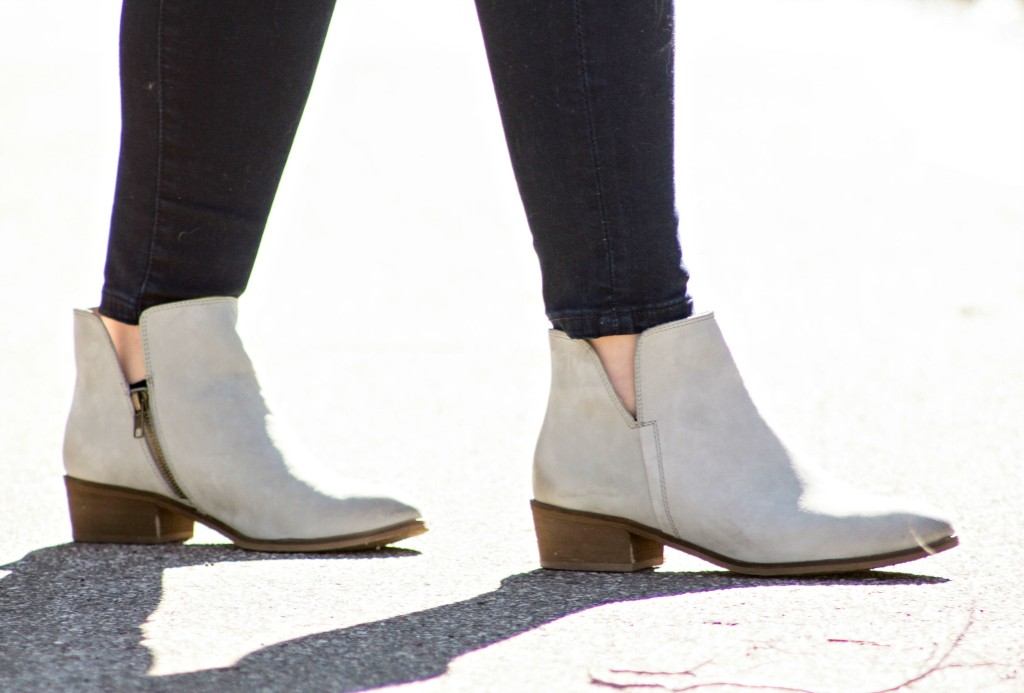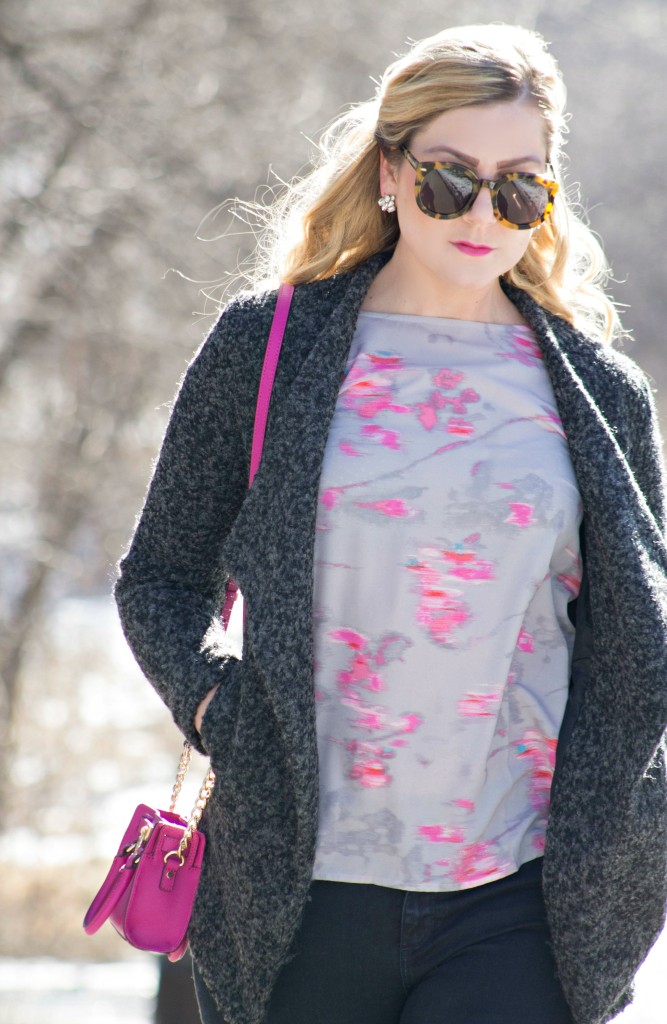 Shop the Post
Blouse, c/o Banana Republic | Jeans, c/o Banana Republic | Earrings, c/o Happiness Boutique (Get 10% off with code rachelslookbook) | Open-Face Coat, c/o OASAP (Similar here and here) | Booties, c/o Shopbop (exact available here) | Michael Kors Hamilton Mini Messenger Handbag, c/o Shopbop | Karen Walker Sunglasses, c/o Shopbop | Lipstick, MAC (Love Forever)