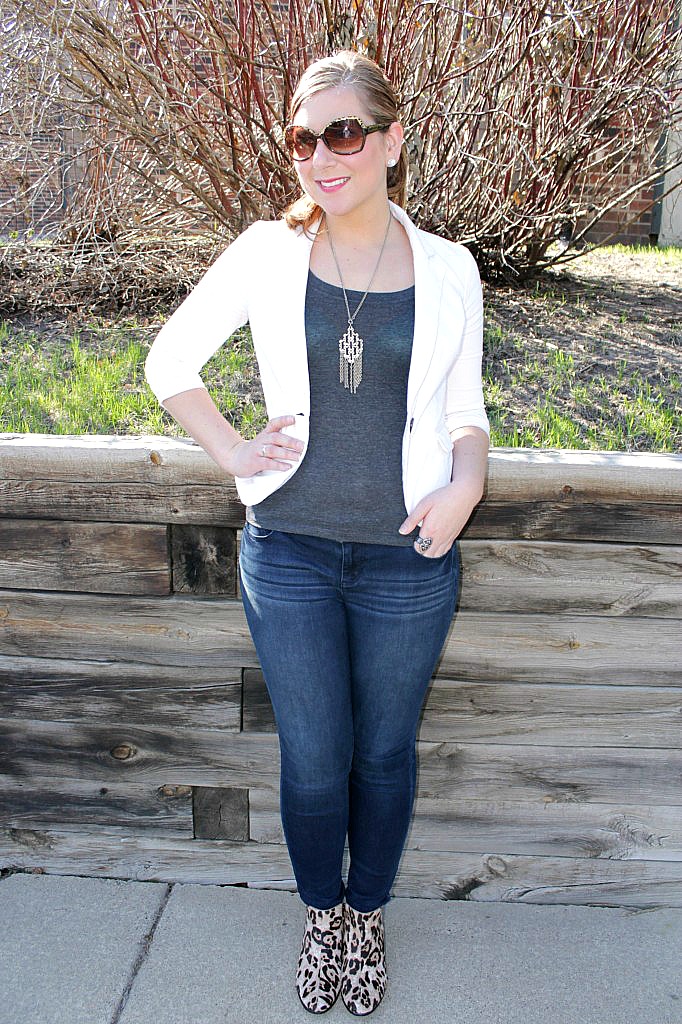 Ever heard the expression "Keep it simple stupid"…? Well this is my new saying for myself on casual Fridays. Sometimes I over think outfits for Fridays, so this week I made it as simple as possible! T-shirt, blazer, skinny jeans, necklace and booties (it was kind of chilly out… I'm really wanting to pull out my gladiators here soon!) And well, I loved the result. And my Sam Edelman booties are everything in this outfit. Just enough to make it interesting and fun! Also, the perfect outfit to drive home in. Since it was cold yesterday on Mother's Day, I actually ended up wearing this white blazer and jeans for church and hanging out. So I guess it worked out to show you how to style a blazer and jeans casually and later this week I can show you how to dress up a blazer and jeans! Happy  Monday!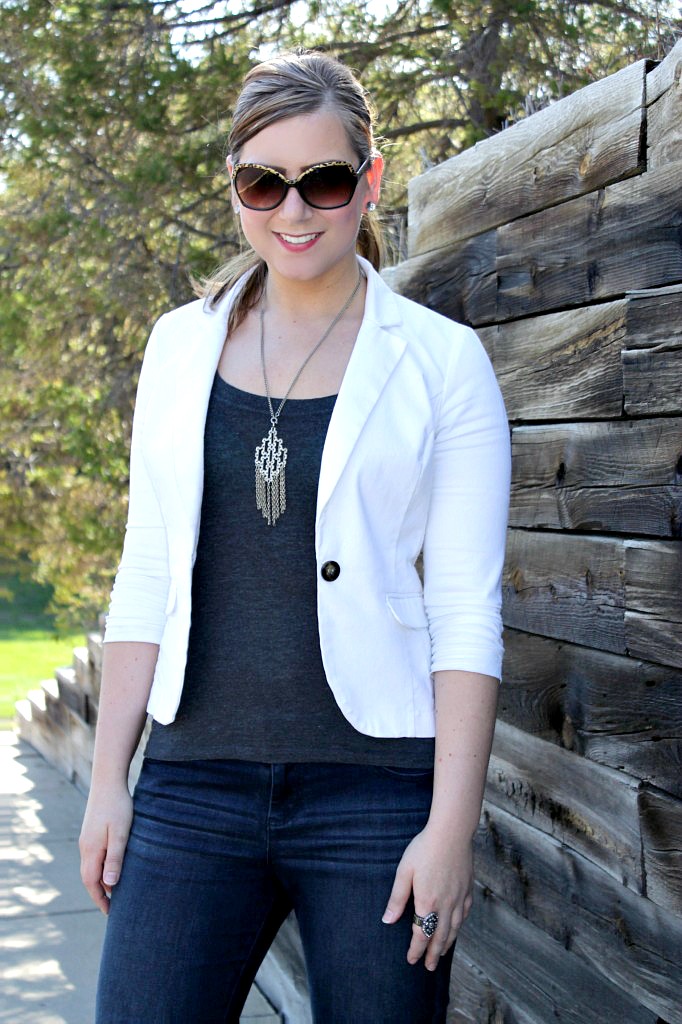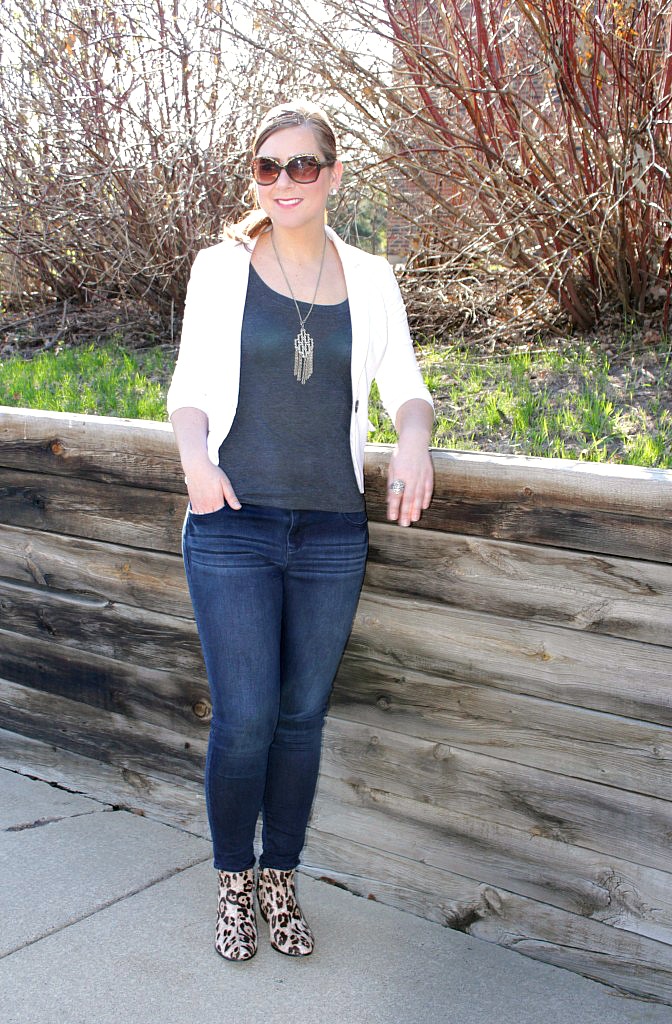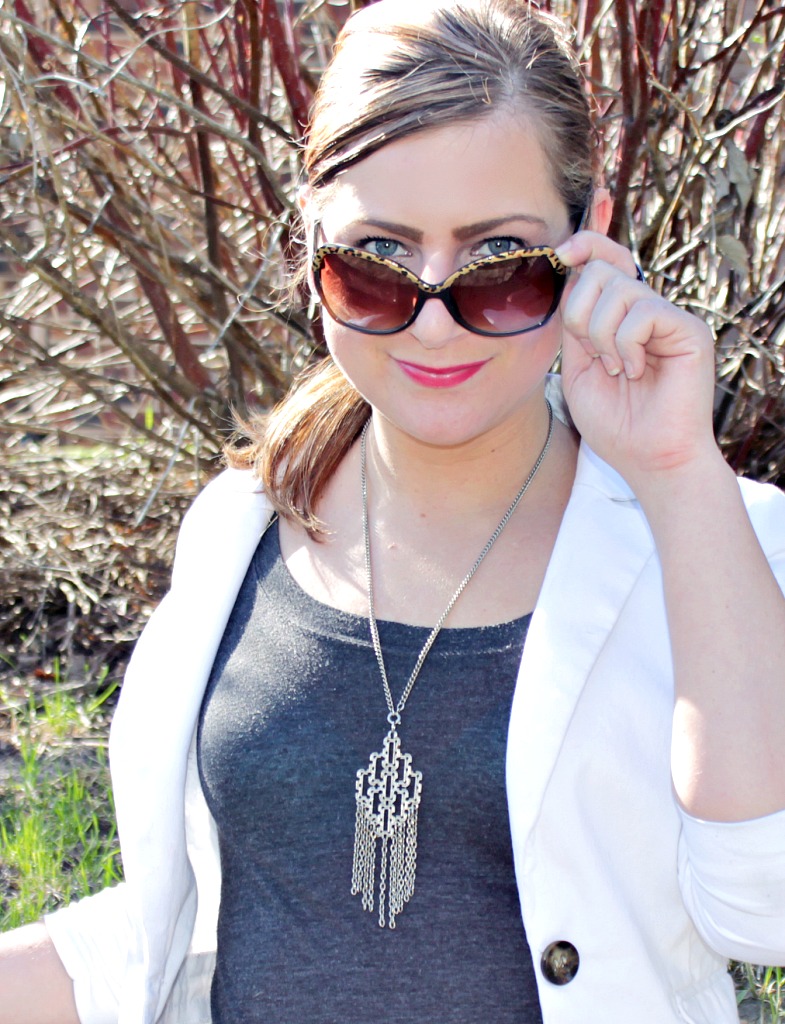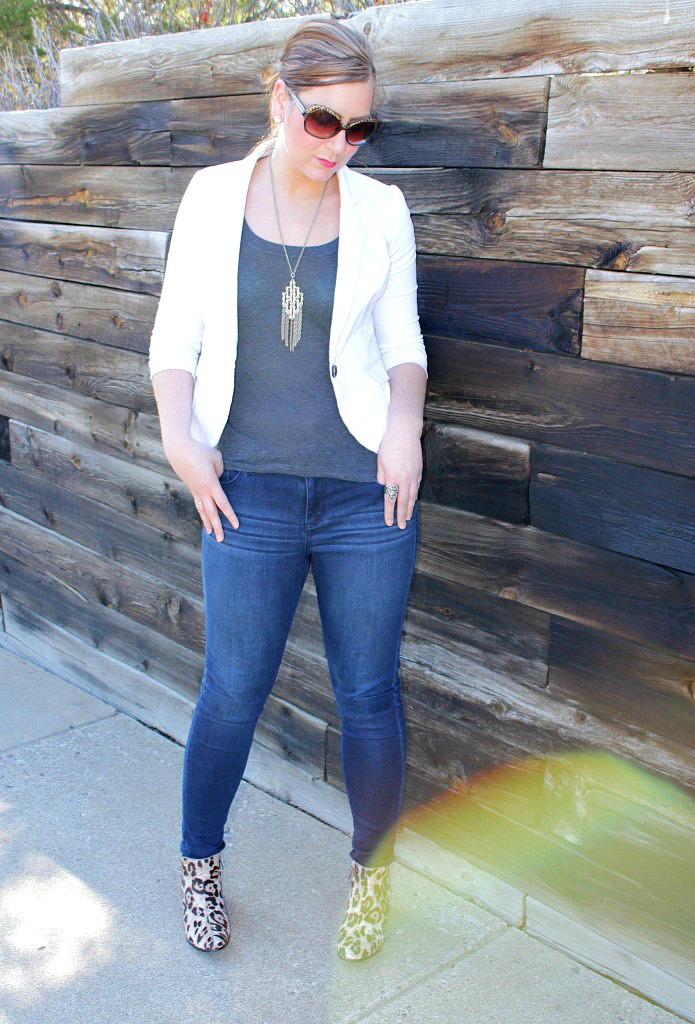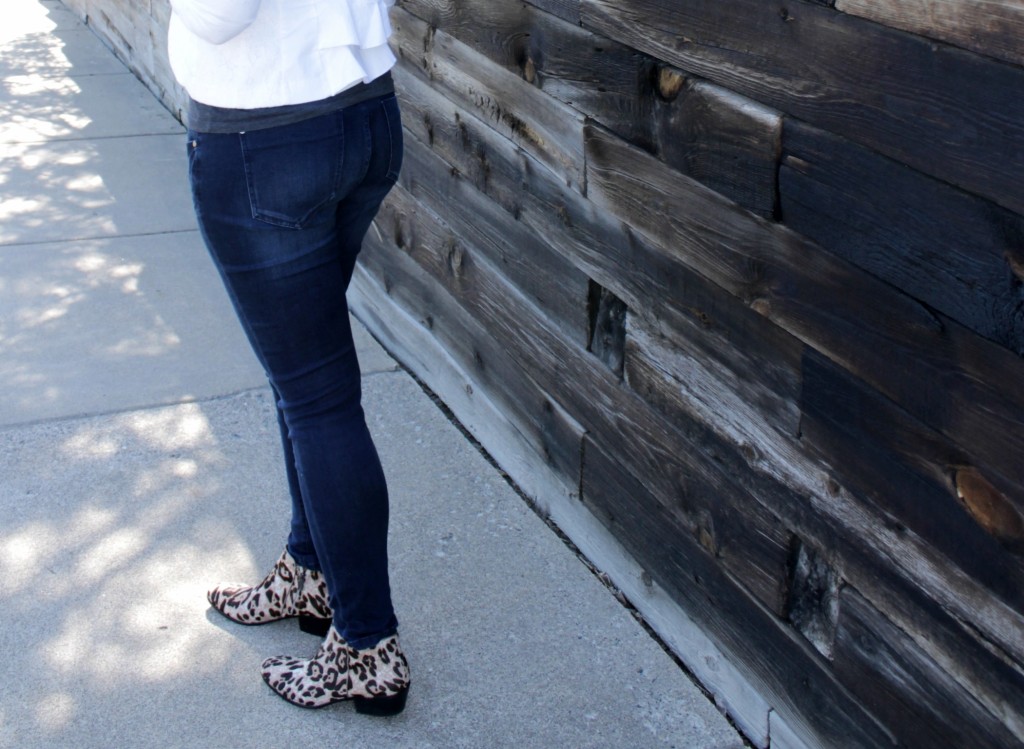 White Blazer, Charlotte Russe (Similar) :: T-Shirt, Heartbreaker (Similar) :: Skinny Jeans, Kohl's (Exact) :: Leopard Booties, Sam Edelman (Exact) :: Necklace, Thrifted (Similar) :: Leopard Sunglasses, Steve Madden via TJMaxx (Similar) :: Ring, Gifted (Similar)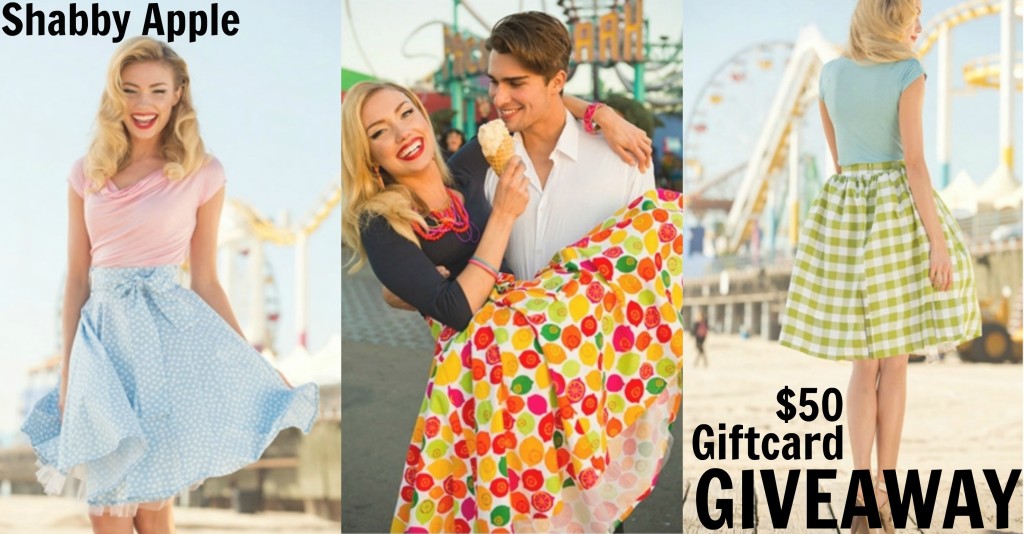 ENTER THE SHABBY APPLE $50 GIFT CARD GIVEAWAY HERE!