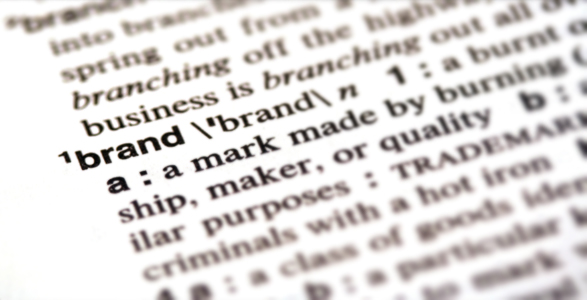 Here's another post for you bloggers out there that I talked about doing after writing the post about SEO for bloggers. I wanted to talk about about branding your blog because I feel like I can attribute the fact that 40% of all my blog traffic last month was direct traffic to building my blog into a brand.
When I first started my blog, traffic was purely referral, coming from other blogs I commented on, Pinterest, etc. As I began to get more involved with my blog and opening social media accounts and sharing sites, I made sure to always to stick with my blog name and share on sites that made sense for my blog. So here are just a few tips that have helped me grow my direct traffic and organic traffic (a lot of the searchers are for Rachel's Lookbook or Rachel's Lookbook blog).
1. Match your Blog Name to your URL. When starting my blog, I wanted to make sure that my BLOG NAME and web URL matched so that when people think about wanting to visit my blog, they can just type it in and BAM, they get there! If you are using Blogger, it is the same idea even with blogspot in it. As long as it isn't one URL and a completely different name. It gets confusing for your readers.
2. Set up ALL accounts under your Blog's Name. So here is something that was really hard for me to do. For example, I would love to have a personal Instagram and a blog Instagram, but to be honest I don't have that kind of time to be signing in and out and choosing what I post to one vs. the other. I also don't have a personal Twitter account, just my blog one. Sometimes I don't like that I share personal/blog stuff on the same platform, but it has made my life easier and I think it makes it easier for readers. They know where to find your updates, they know how to find you EVEYWHERE. My name on Chictopia, Instagram, Twitter, Facebook, Poshmark, Pose, Pinterest, etc. are all Rachel's Lookbook or @rachelslookbook or Rachelslookbook or Rachel @ Rachel's Lookbook. Obnoxious? Sometimes I feel yes, but I think it helps people find you. EXAMPLE: maybe someone saw an outfit they liked on Instagram and go to the web to type in your name. Well if I used Rachel Trampel as my Instagram name, and someone tried to find me, they would most likely stumble across my LinkedIN or old articles I used to write for Iowa State's College Newspaper or how fast I used to run in cross country meets in high school (aka not fast). So basically I lost a potential reader. In marketing, that potential reader is a potential customer and if you want to brand, build and grow your blog, you must think of it like a business and every customer counts!
Anyway, since my name is Rachel's Lookbook across all these platforms, I have been able to build stickiness. The name sticks and for those bloggers out there who have made their blog name the same across all platforms, it has made my life a lot easier to FOLLOW YOU!
3. Be true to yourself and your blog. What do I mean by this? Some bloggers who have been around for awhile will understand, newer bloggers might not. When I first started this blog I had a clear definition of what I wanted to accomplish with it, what my goals were and what I wanted to share on this space (my fashion, on a budget, and for the working girl). It is easy to get caught up in other people's blogs and want to be just like them. Use them for inspiration by all means, but DO NOT sacrifice your style, your BRAND that you have established to try to mimic someone else. This is not a good strategy to keep long-term readers around. You might attract new ones by jumping from trend to trend, but I feel like it won't be a satisfying experience for you or your readers. Not everyone is going to love what you have to say or what you are going to wear, but if you stick to your guns and focus on your goals, it will be the best.
Recently I was at a work meeting and a guest speaker said one third of the people will hate your ideas (in this case style or blogging style, whatever it is you blog about), one third will be ambivalent and one third will like it. Is this always true, not necessarily, but style/fashion is subjective and while I agree there is a right way to dress your body type, and that we all might agree that someone like Olivia Palermo always has amazing style, at the end of the day, not everyone is going to agree on everything when it comes to style and fashion. Focus on yourself and it will shine through, it will create a brand and allow readers to have something to relate to. Just think of the company you work for, what does the brand say, what do they want to accomplish. Again, relate your blog to being your own business. What do you want your brand to say? With my personal style blog, it has been my observation that sticking to shopping on a budget, wearing my favorite styles and sticking to my blog goals has helped build a brand. Not saying don't mix it up from time to time, you do need to keep your content interesting, but don't stray too far from your true vision.
Hope this was a helpful post! Again, I work as a marketing copywriter in a marketing department, but I am in no way a branding expert. Just learning as I'm going and have been a part of some branding workshops. This is just a summary of what I've observed with my blog! Also, if you want more information on how to start your own blog, click here to find a great guide on how to start a blog.