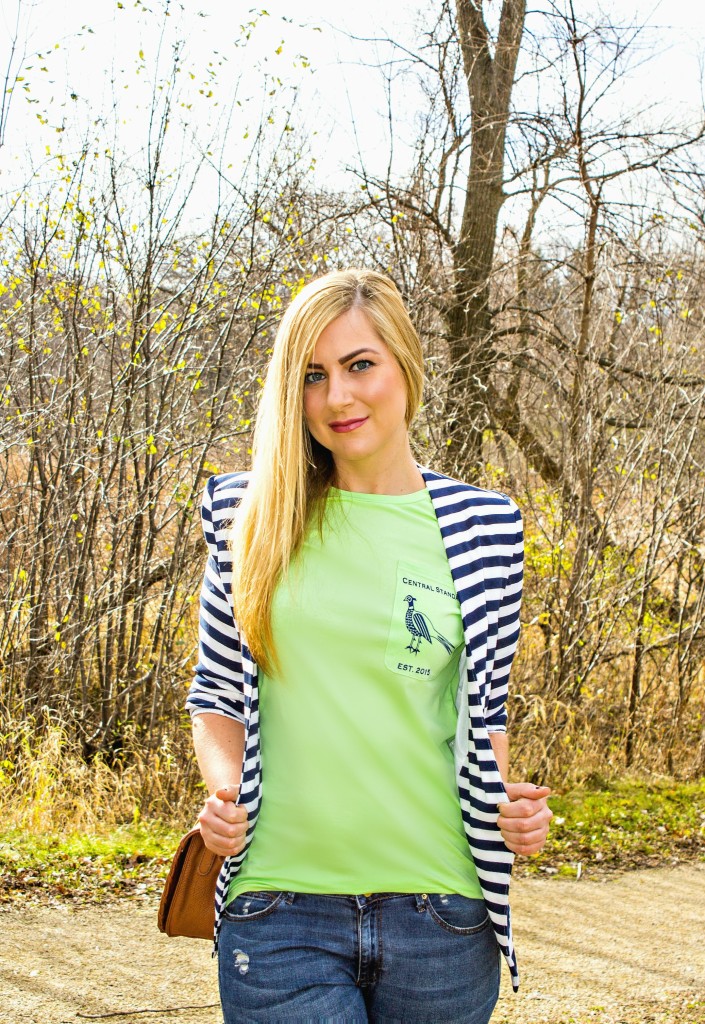 Fellow Midwesterners – if you could describe Midwest style in just a few words, how would you describe it? Do you consider Midwest style preppy? Well if you do, then Central Standard Co. is just the place for you!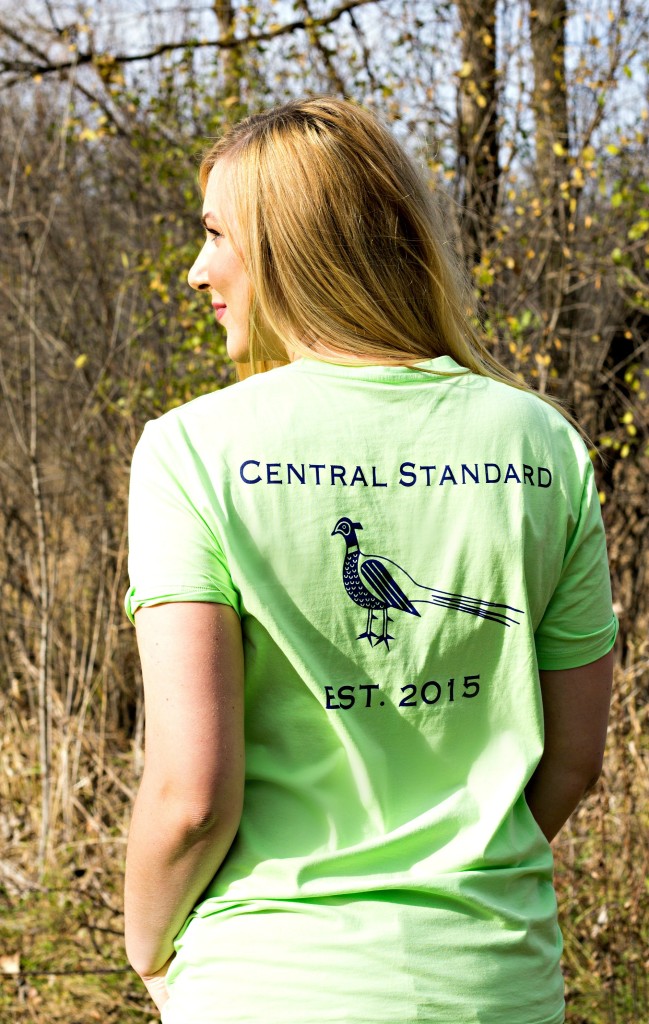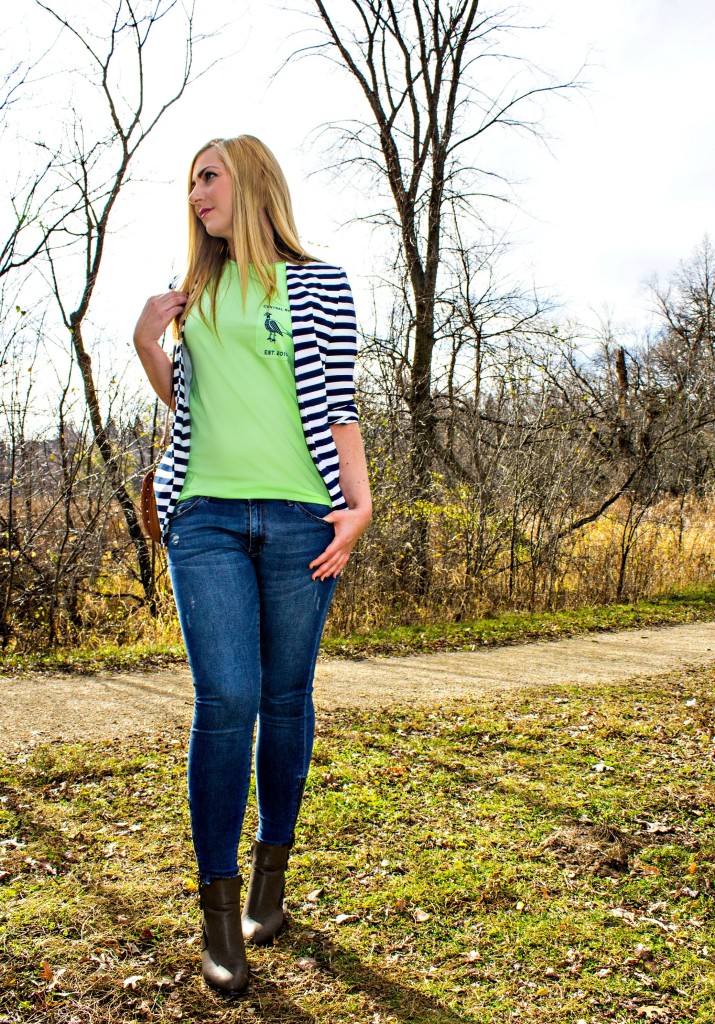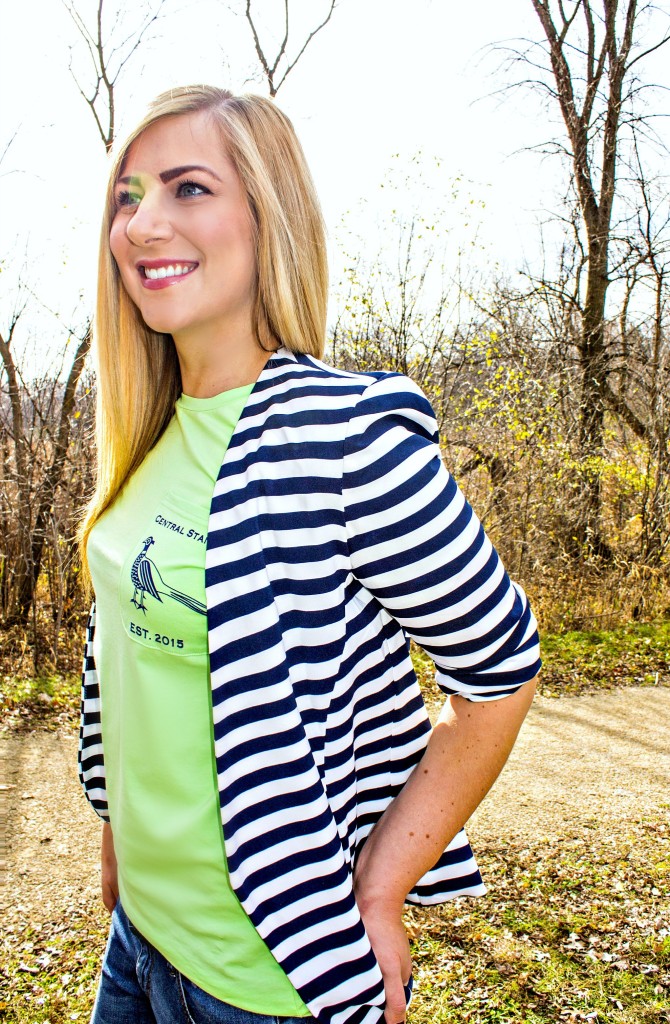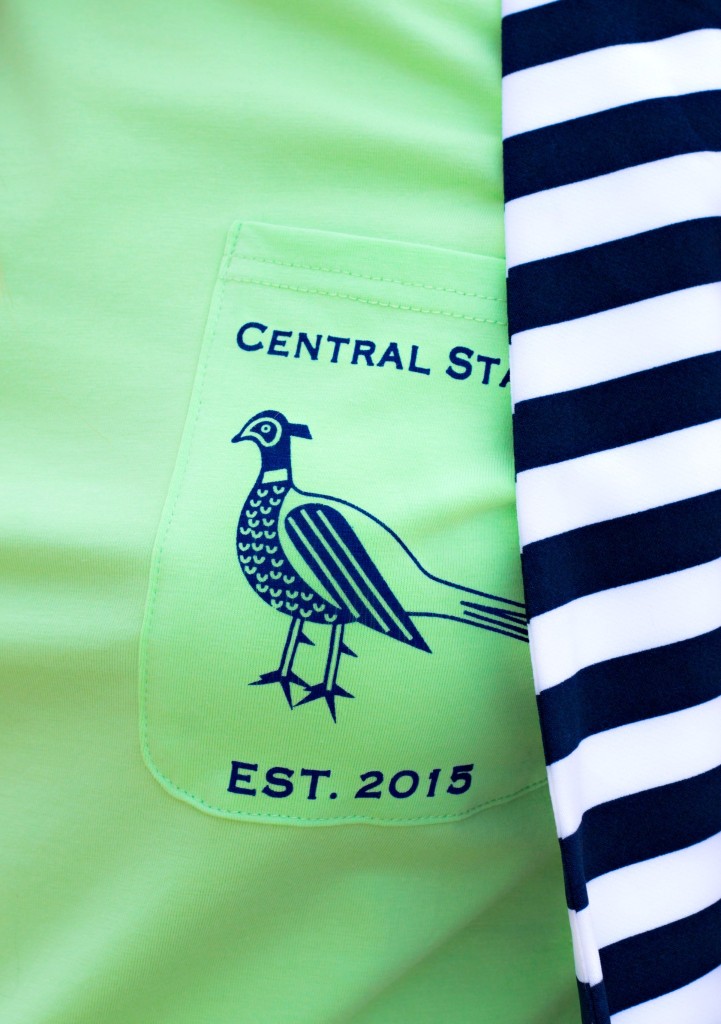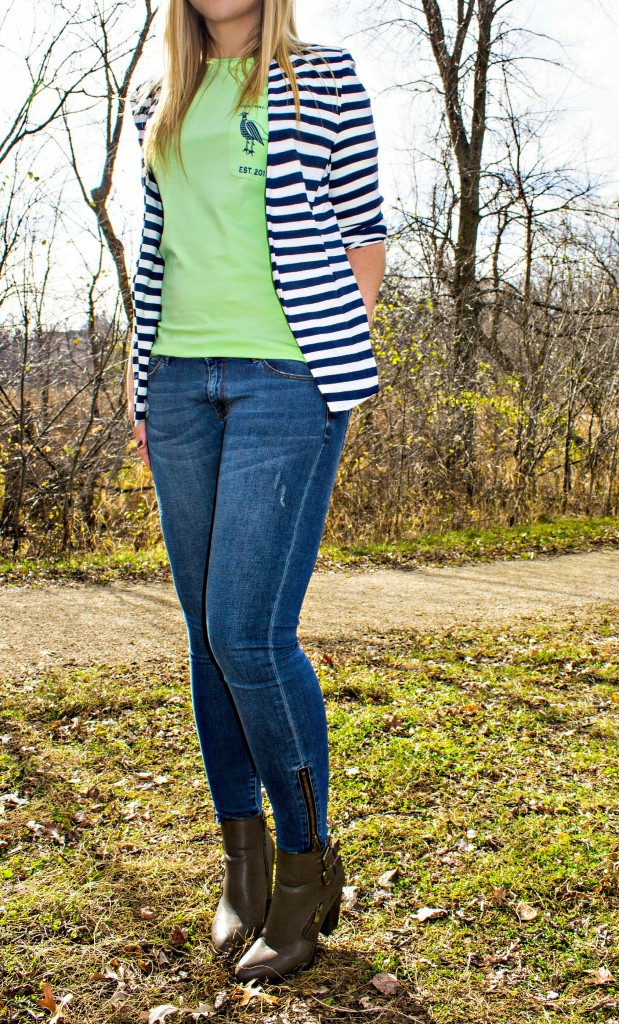 What I'm Wearing
Mint Logo Pocket Tee, Central Standard Collection | Blazer, c/o Shein (last worn here) | Jeans, JustFab (similar here and here) | Booties, JustFab (similar here and here)
Well today, I'm excited to share a preppy Midwest brand to you, Central Standard Co.! A new Midwestern clothing and accessory brand near and dear to my heart! Central Standard was created by three students at Iowa State University who want to provide a preppy, eye-catching, four-season, sharp and casual clothing brand that men and women of the Midwest can wear with pride. I am originally from Iowa and now living in Minnesota, so I'm full of Midwest pride! The iconic pheasant logo gives the brand a fun, preppy vibe, while sticking to the Midwest roots. I am excited to get my hands on another t-shirt (this t-shirt to be exact) and a mug, because who doesn't want to have a couple drinks out of this mug?!
My mint pocket tee is currently on sale, and extremely comfortable! I mean here I'm dressing it up with my striped navy blazer, but you'll also see me wearing this casually on the weekends and even as pajamas… like this is one of the softest shirts I've ever owned. Also, purchasing a t-shirt is helping out a great cause, for every Central Standard shirt purchased, another will be given to a Midwestern family in need. Sounds like a win win to me!
P.S. Retweet this tweet for your chance to win a free shirt!
https://t.co/fNhdi0xC0n Check out fashion blogger, @Rachelslookbook, and how she styles our attire! RT to enter a drawing for a FREE shirt!

— Central Standard (@StandardCentral) November 24, 2015
Linking up with Grace!