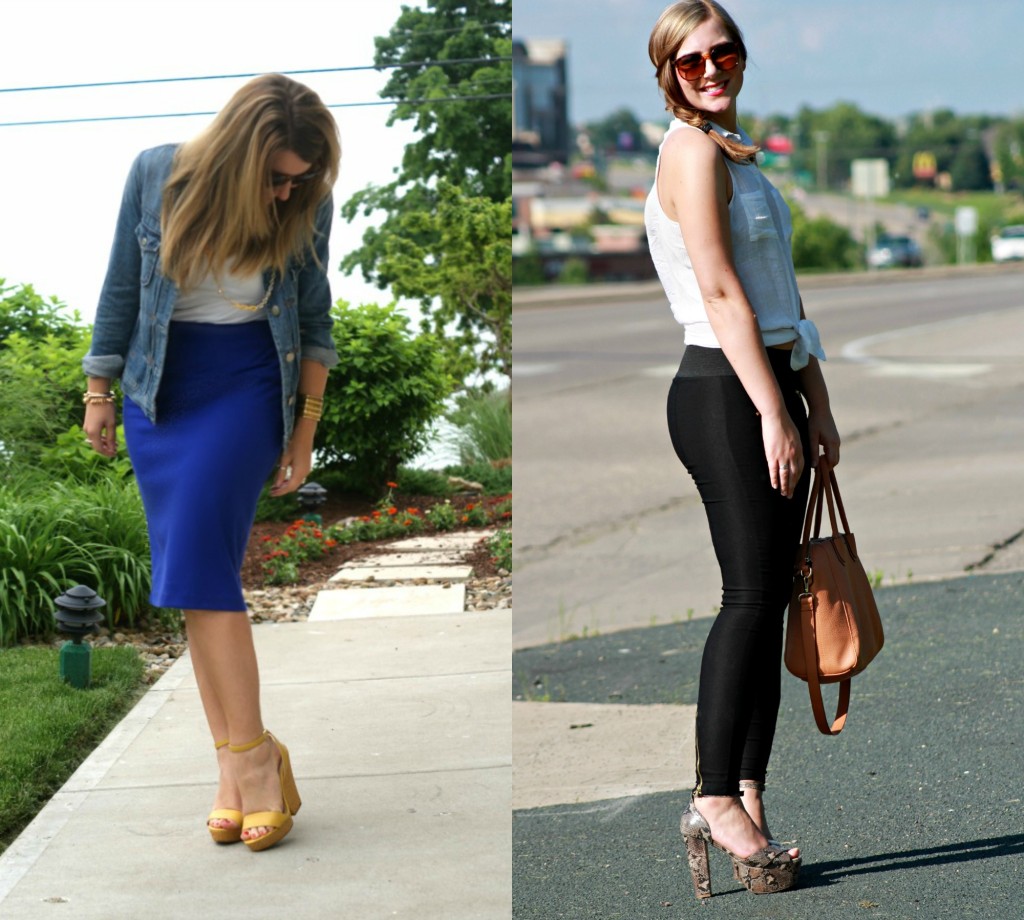 Today I am teaming up with Amy from Coffee Beans and Bobby Pins! Be sure to check out her post here! I am in love with this shoe trend because chunky heels, whether or not I like to admit it, are much easier to stand in. Granted, these heels are pretty tall, but still fairly easy to walk in surprisingly. There are tons of ways to style chunky heels, but when I saw this pin on Pinterest I knew I had to recreate it and that it would be the perfect look with my Jeffrey Campbell snakeskin print heels.
I like the idea of how simple this outfit is and by allowing your heels to stand out, you can still make a statement without over powering any one item in your outfit. Oh and did you notice I've gotten a little bit of sun in my hair? JK. Went to the salon the other day and I would say I am officially a blonde again! Definitely loving the change and I think it will be around for awhile!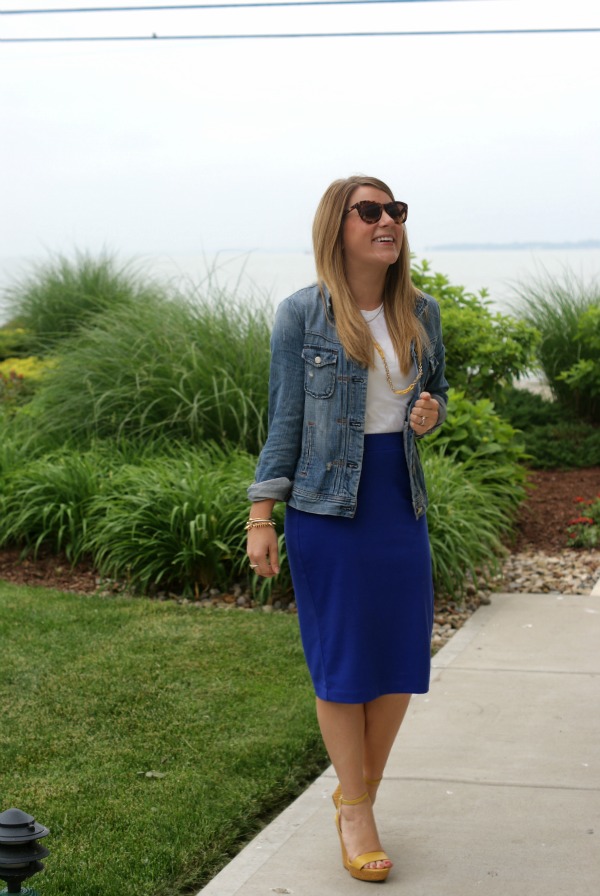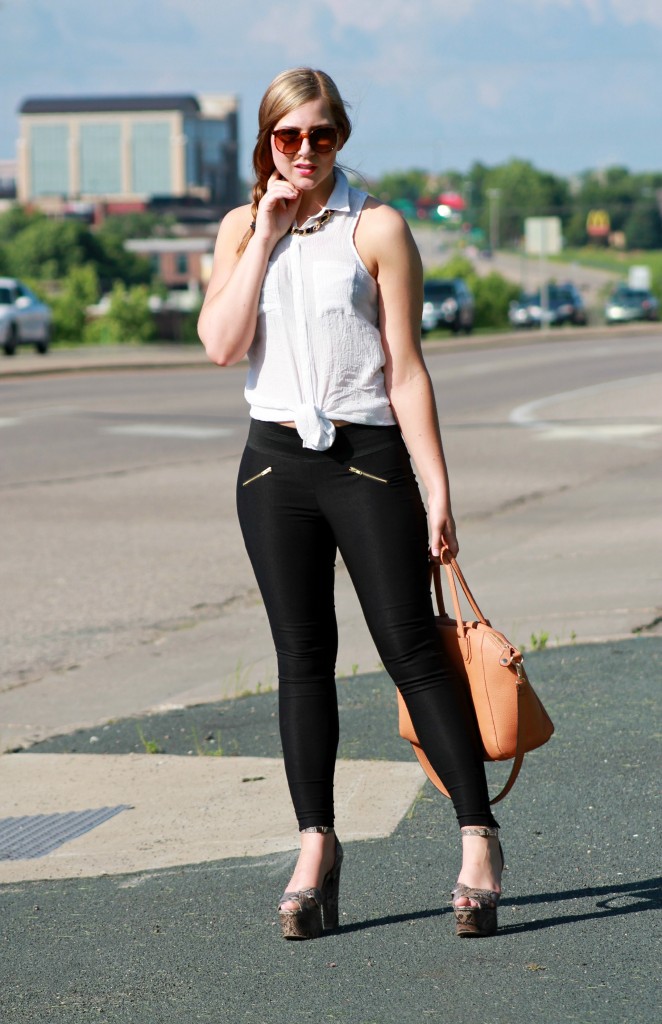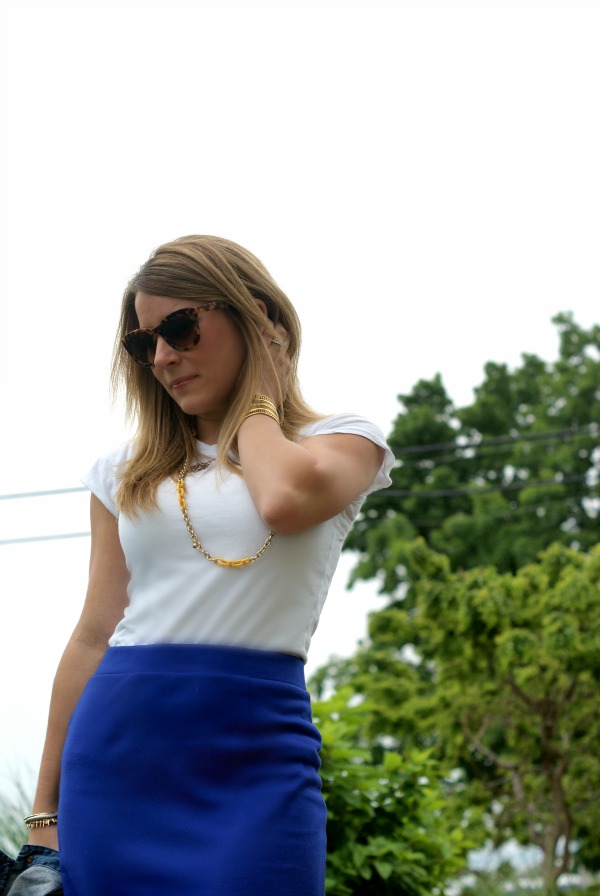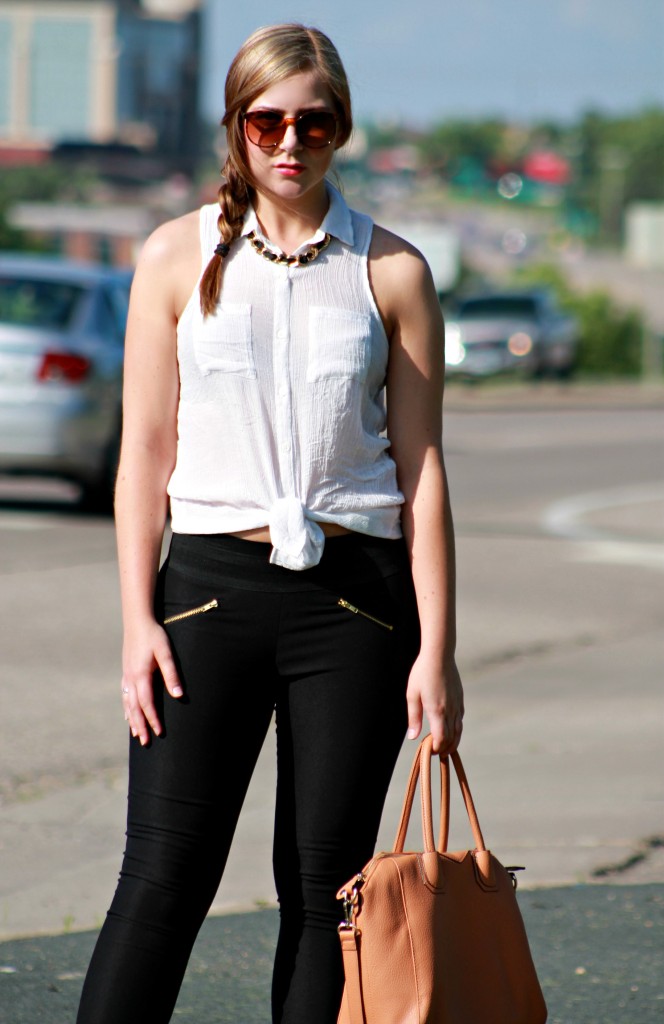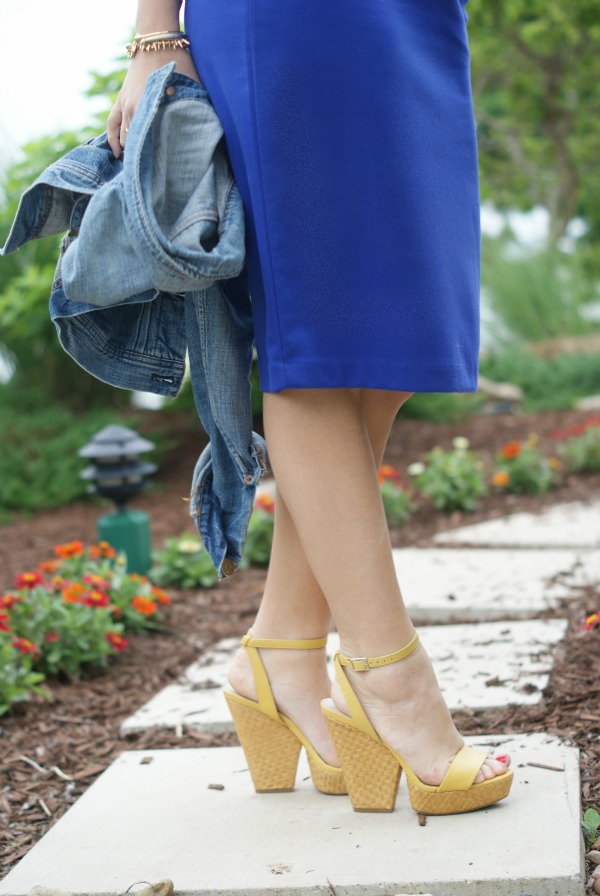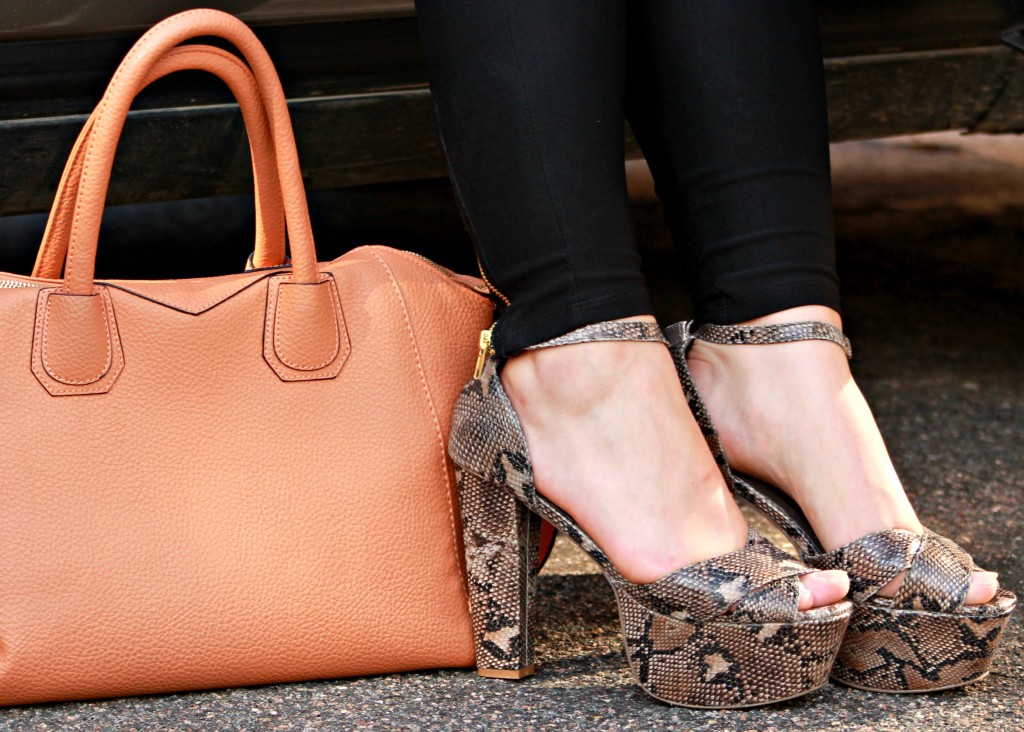 So Amy totally nailed a classic, feminine girly look with her heels while I went for something a bit more edgy! I think I might have to recreate her outfit for the office sometime soon! Love her pairing of a plain white t-shirt, a gorgeous cobalt pencil skirt and her yellow chunky heels. All comes together so perfectly!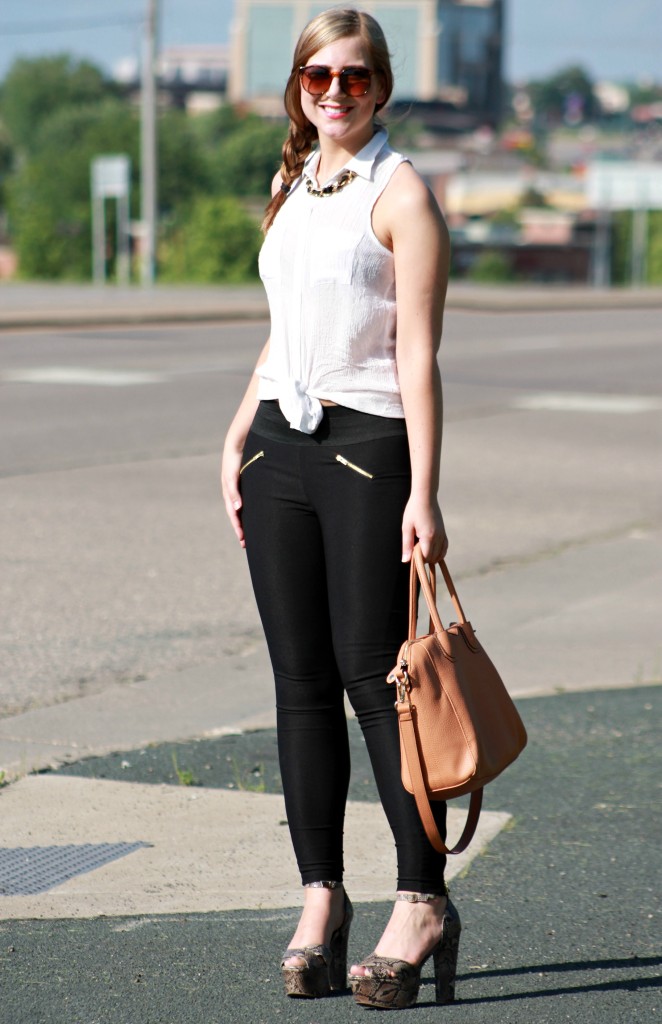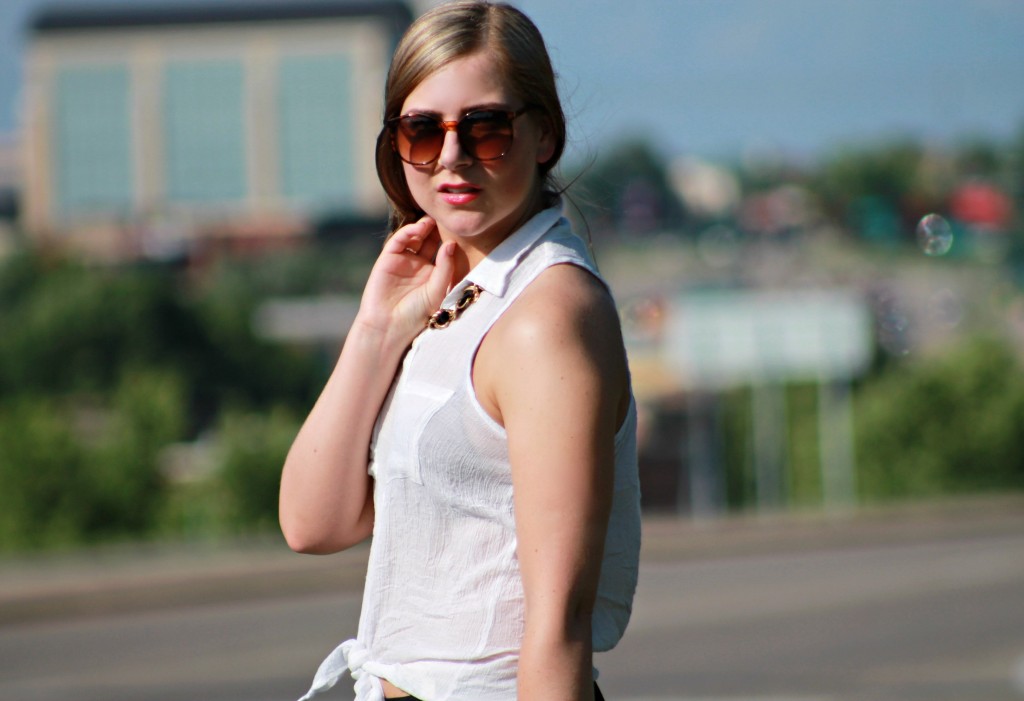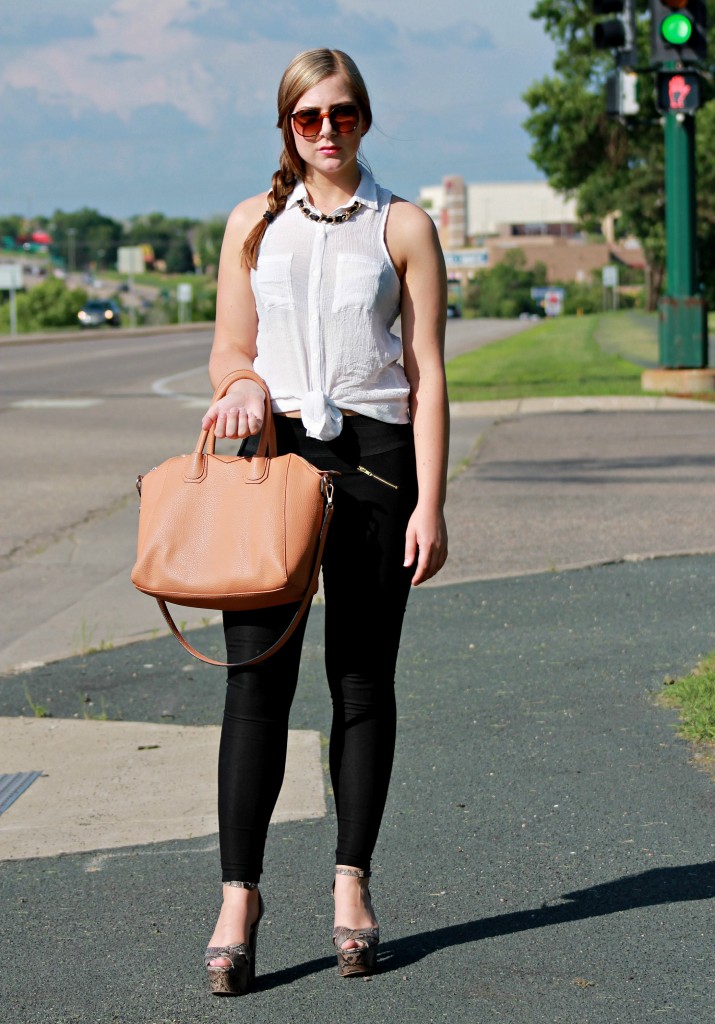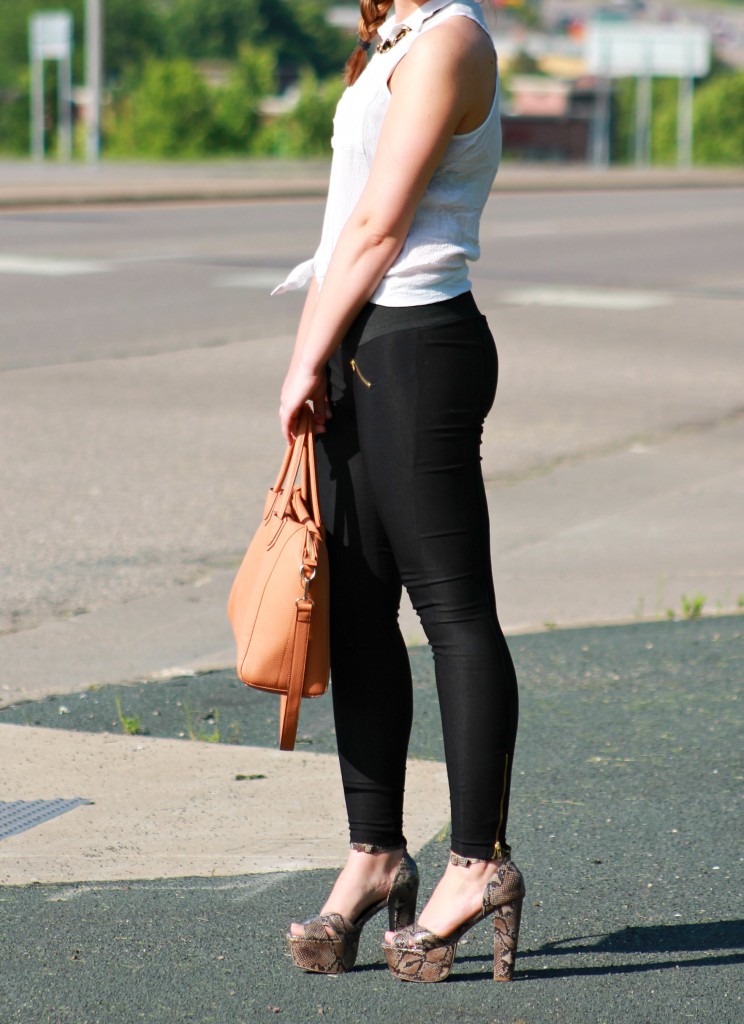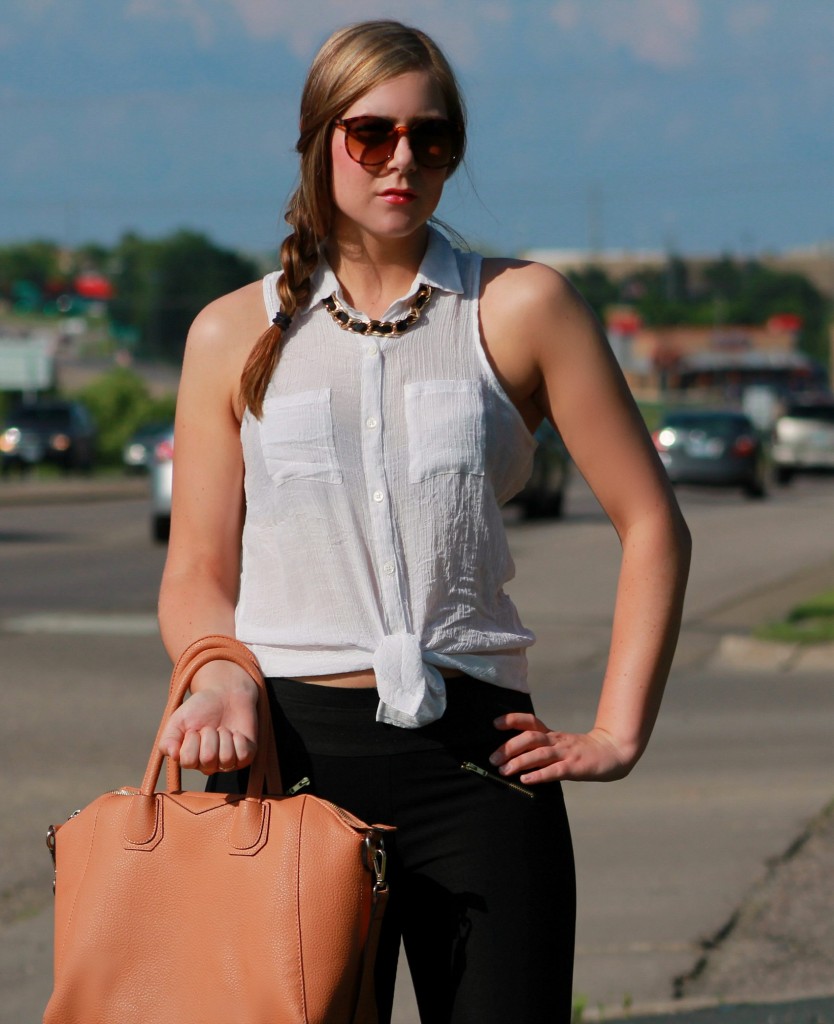 What are your thoughts on chunky heels? Do you own any and if so, how do you style them! Let me know, I am looking for other ways to style my new babies (yes I am COMPLETELY obsessed with these heels!)
Blouse, Forever 21 (Similar) :: Leggings, c/o 10DollarMall.com (Similar) :: Necklace, Gift from Friend (Similar) :: Heels, Jeffrey Campbell via eBay (Similar) :: Bag, JustFab (Similar) :: Sunglasses, PacSun (Similar)