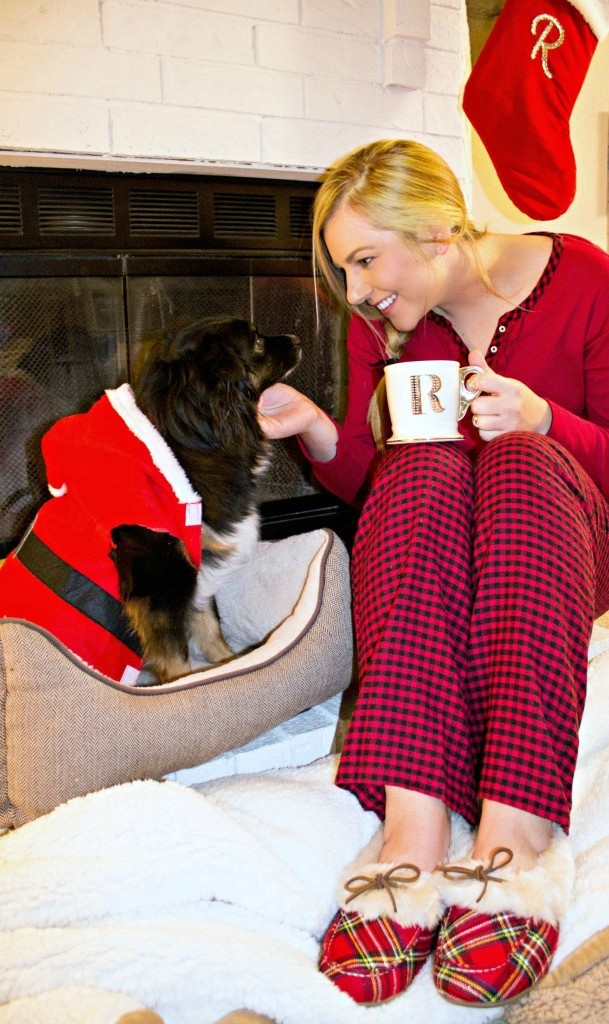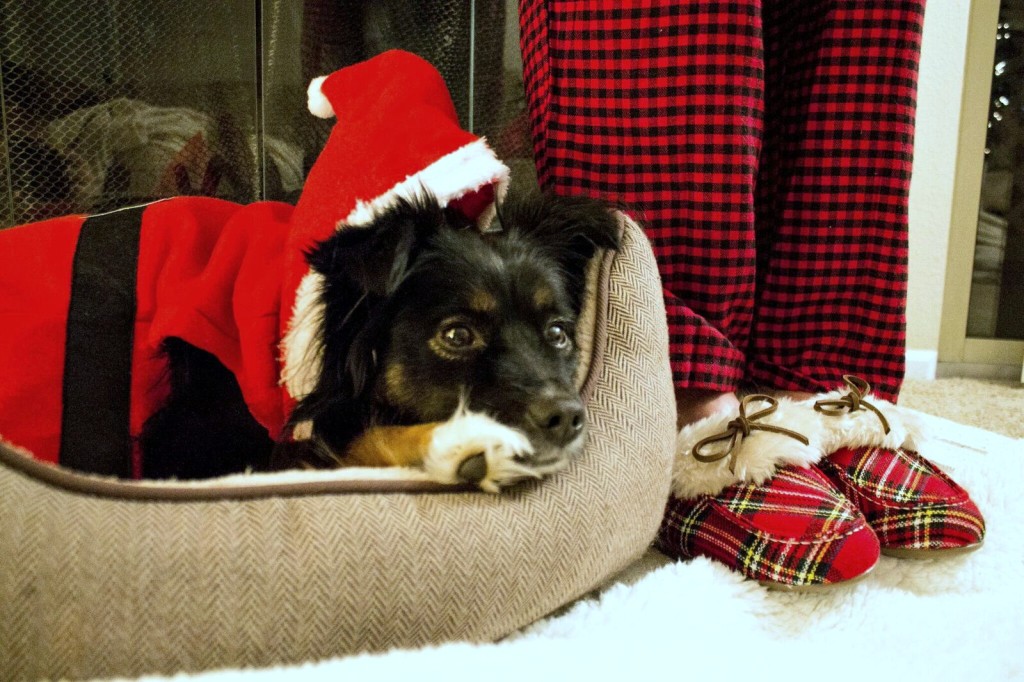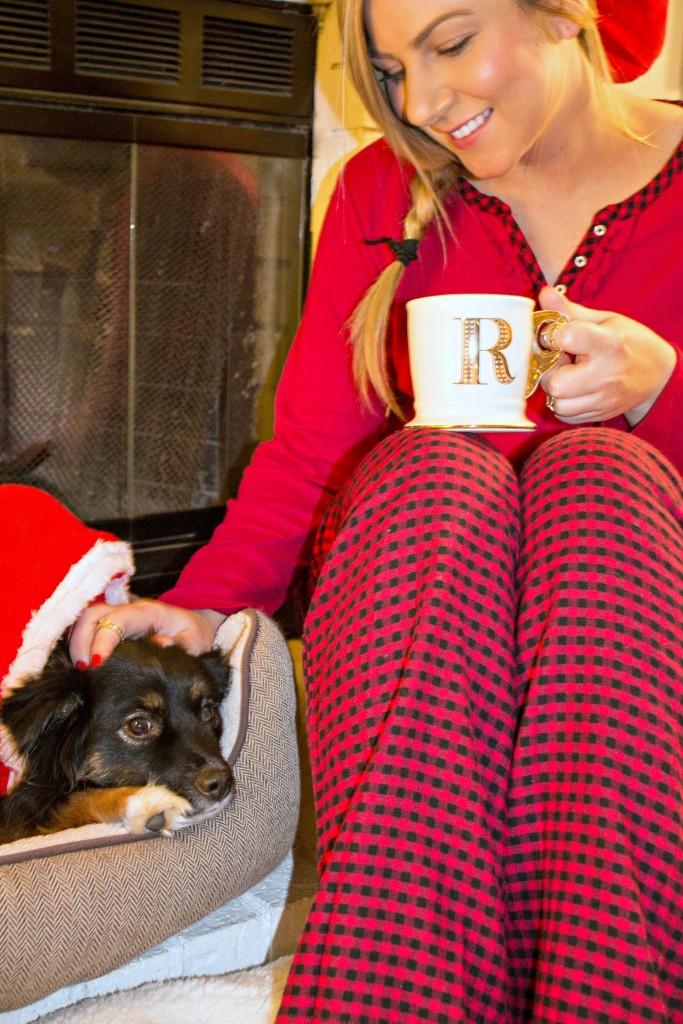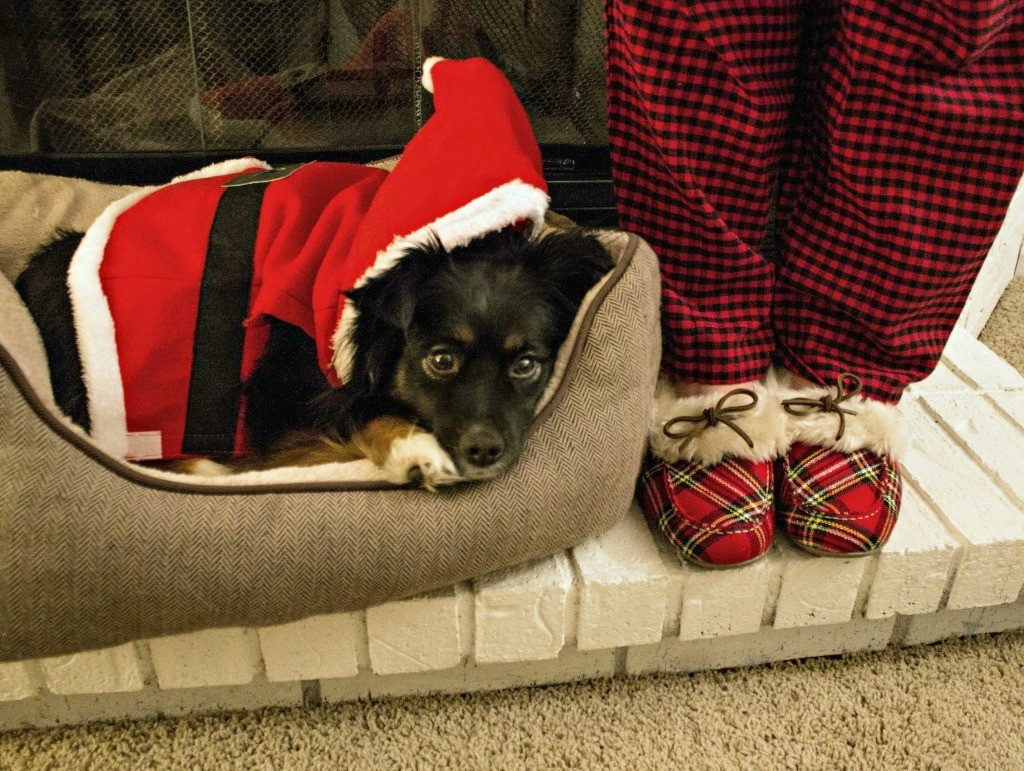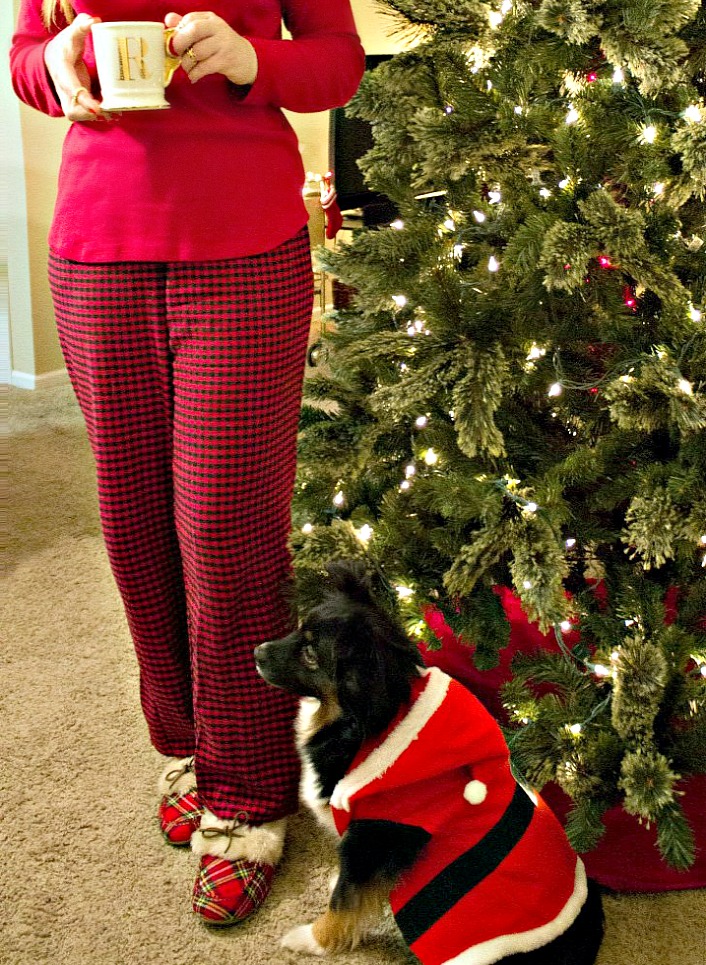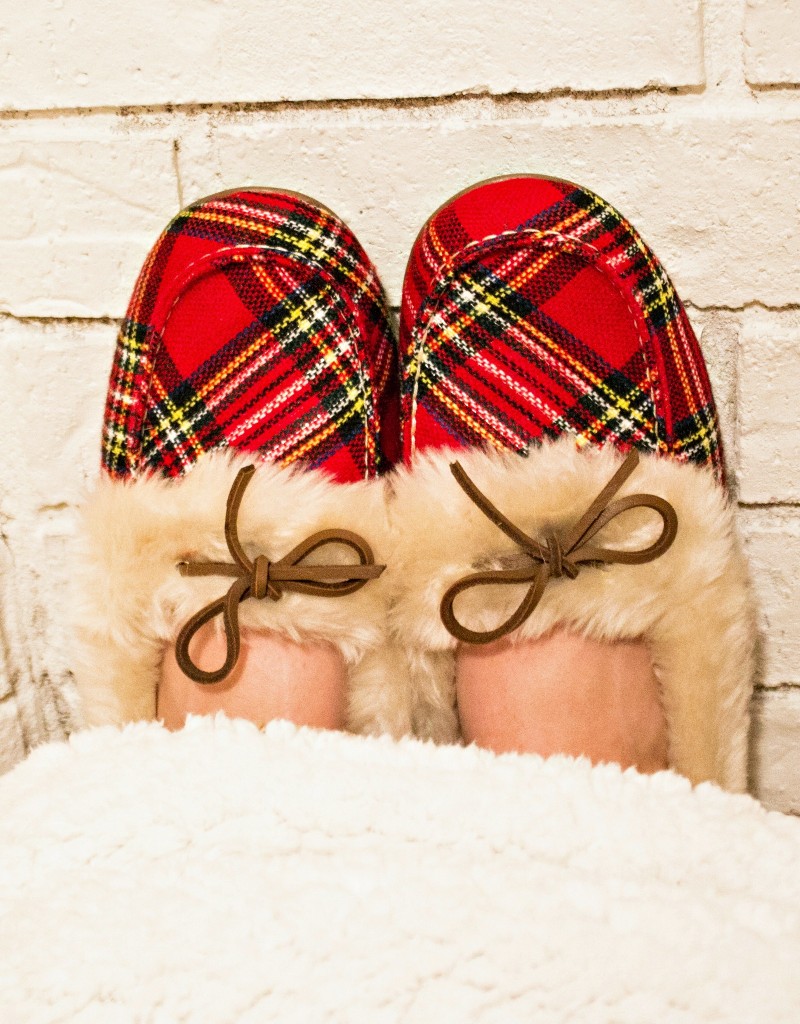 Ah – it certainly is the best time of the year, isn't it?! There is something magical about being able to sit inside and watch the snow fall out the window, cuddled up in a pile of blankets, sipping on hot chocolate while admiring the twinkling lights of the Christmas tree. And what's better than finding festive holiday pajamas that are equal parts comfy and cute. I found my ideal pair of holiday pajamas this year at Kohl's during a Black Friday excursion with my boyfriend. Which, of course, just happen to go perfectly with my new red plaid slippers from Vionic Shoes.
These Vionic slippers have Orthoheel technology, which pretty much means they are beyond comfortable and provide proper support. Just as awesome as my Vionic booties I posted about earlier this fall, these slippers are going to be worn around my apartment all winter long (and perhaps a few times to take the dog outside). Speaking of my dog, how miserable does she look in her Santa Claus costume? Yeah, she absolutely hates costumes, but I figured if she was going to come into our photo session, she should at least be festive like me! Don't worry, she is rewarded with plenty of play time and treats afterwards, and as you can see, we didn't even velcro the costume shut – because she really hates that!
Anyway, here's what a typical weekend night looks like for us during the winter, and they are my absolute favorite! Have you found the perfect pair of cozy pajamas and slippers for the holidays?! Stay cuddly my friends!
What I'm Wearing
Slippers, c/o Vionic Shoes | Chaps Pajamas, Kohl's | No-Crease Hair Tie, Nordstrom | Mug, Anthropologie | Santa Hoodie Pet Costume, Target | Dog Bed, Kohl's (Similar here and here)