It can be difficult to find affordable ways to decorate your apartment or home, even when shopping at lower price home design stores or on places like Craig's List because it all adds up and might I add pretty quickly too! Don't even get me started on how much lighting can cost whether it is lamps, spot lights or ceiling lights. We have been wanting to add spot lights to the top of our kitchen cabinets for some time, but at $25 a light, it just didn't seem worth the price or effort of installing them. Our solution? Christmas lights! That's right, Christmas lights!
Using Christmas lights year round is actually very affordable and a unique, chic way to add some character to your place. Strands of white lights especially seem to be a trendy way to add lighting to your place and can go almost anywhere. Even Lauren Conrad is using Christmas lights to add character to her bed room by adding Christmas lights to her headboard for some extra bling, I have been obsessed with the idea of using Christmas lights to decorate other parts of my apartment and patio!  So here are a few ideas for how to use lights to decorate your place: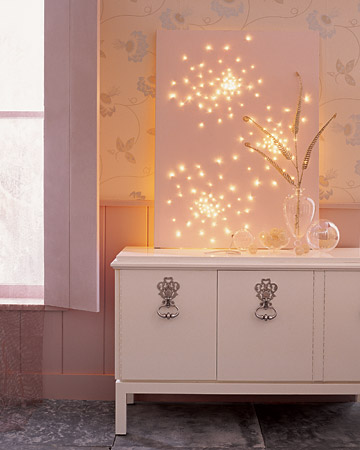 Create a unique canvas piece – see the step by step guide on how to create this beautiful lighted canvas at Apartment Therapy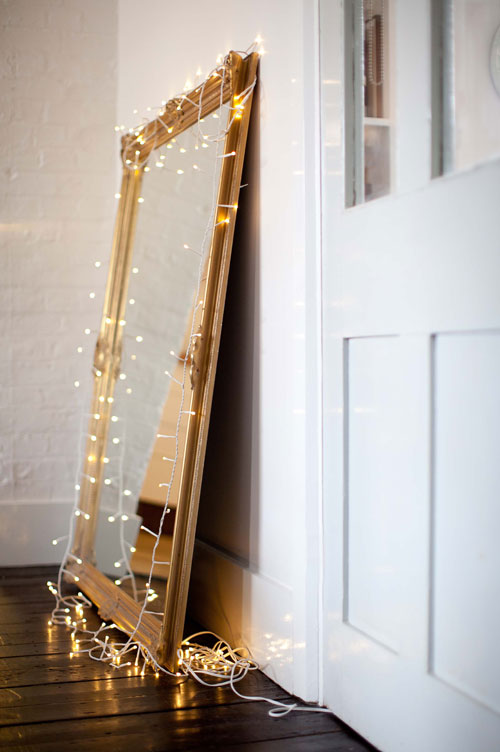 Add around your mirror via Design Sponge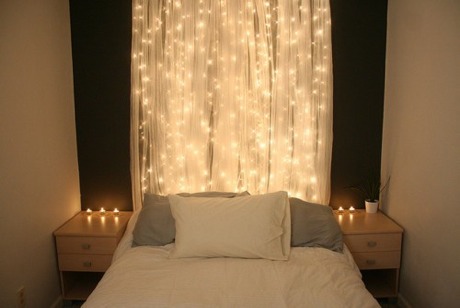 String them on your headboard via Tumblr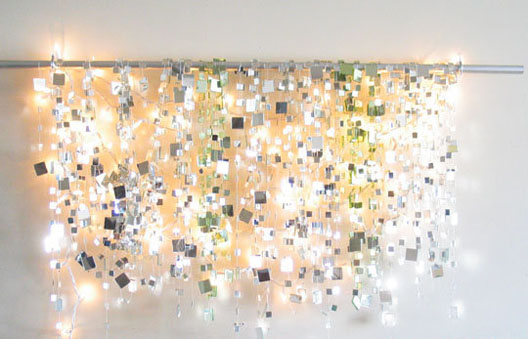 Add hanging lights and mirror pieces to a shower curtain rod via Buckets and Bunches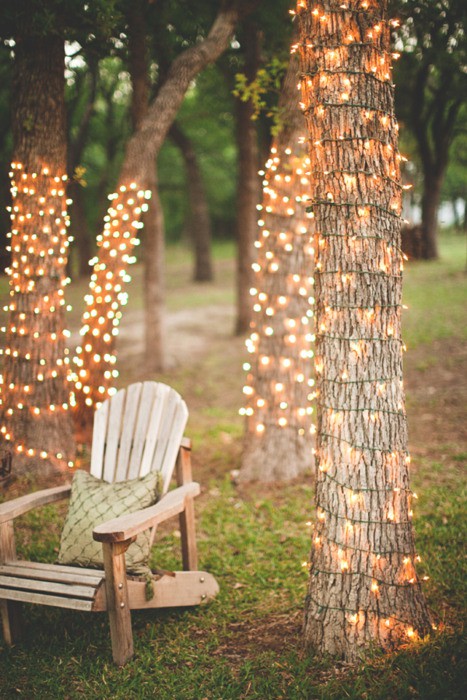 If you have a yard, attach them to your trees, perfect for having guests outside via Pinterest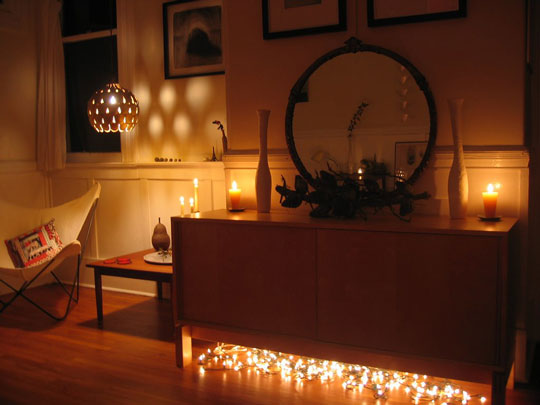 Cluster them under your vanity or dresser via Apartment Therapy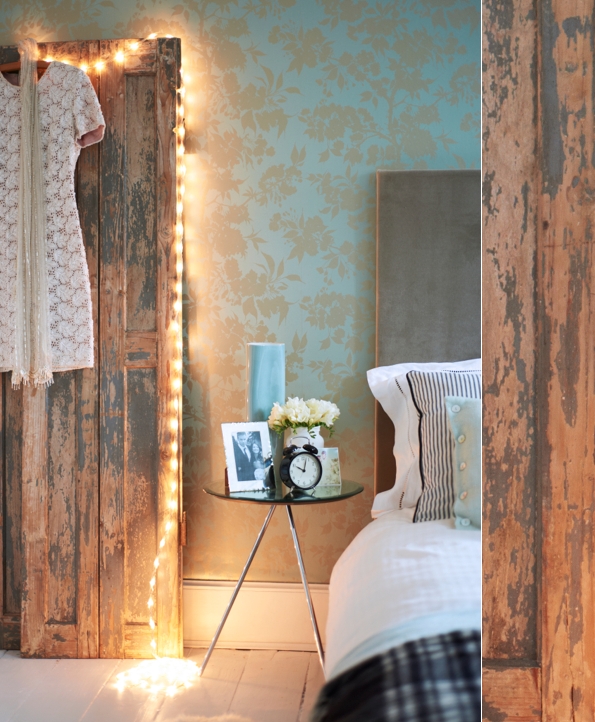 Decorate the door to your closet via Mr. Kate
So what do you think? Would you use Christmas lights to decorate your place year round? Do you have any other unique ideas for how to use them? Save money and time by finding your Christmas lights to decorate at www.christmaslightsetc.com and start decorating your place today! They have lights sorted by color, LEDs and installation method so it is super easy to find what you are looking for.
I have pleasure of sharing this guest post with you on how to decorate your apartment with Christmas lights year round!