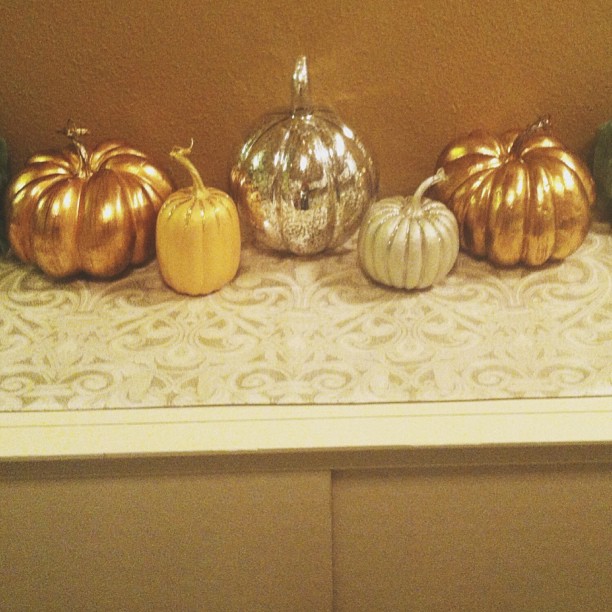 I promise this is not turning into a decor blog (even though I love decor and interior design)… but I am so happy I got at least a few Halloween decorations up after not being able to at the beginning of October because of the move. Anyway, made SO much progress this week on the apartment. Rearranged our bedroom, which really needed it! The space is much better utilized now and I can envision what I want to do with the rest of the space. The living room is still a work in progress, but we have ideas and at least everything is set up now, including my boyfriend's desk and office supplies! The kitchen is fully unpacked and my grandmother's TV stand FITS perfectly against a wall in the kitchen while still giving us plenty of space to move around. I think we will be storing extra glasses and kitchenware in there, but who knows. Right now, it is my favorite place for Halloween decor: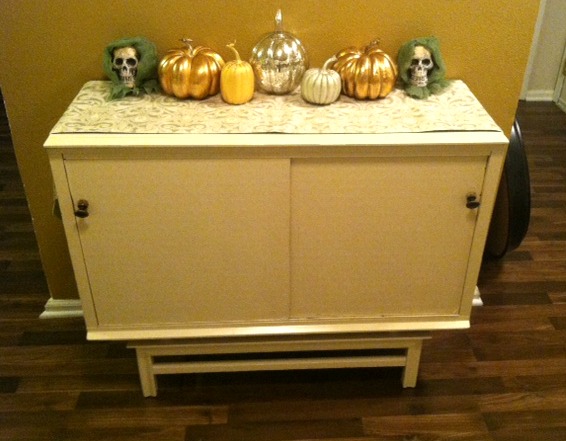 The closet… is also a work in progress, as I feel it always will be. What I thought was a walk-in closet is actually two separate closets: a bigger one with three sliding doors and a smaller one with two sliding doors. Guess which one is mine?
Thanks to my best friend Robin, a lot of my clothes are hung up and shoes organized, but I have yet to organize my clothes and figure out how to best use the space. I actually like this closet better than my walk-in (GASP, did I actually say that?!) I say that because I can actually step back and see everything at ONCE. My old walk-in closet was probably the smallest type of walk-in closet out there and by hanging clothes on both sides, it was very crowded and hard to find things. So anyway, I have been getting dressed, but still am not able to locate everything. Perhaps a little more organization of the clothes will lead to more outfit posts! It is October 25th and I have yet to post an outfit this month, whoopsies! Oh well, I will get to it when I can.
Hope you all have a wonderful weekend!