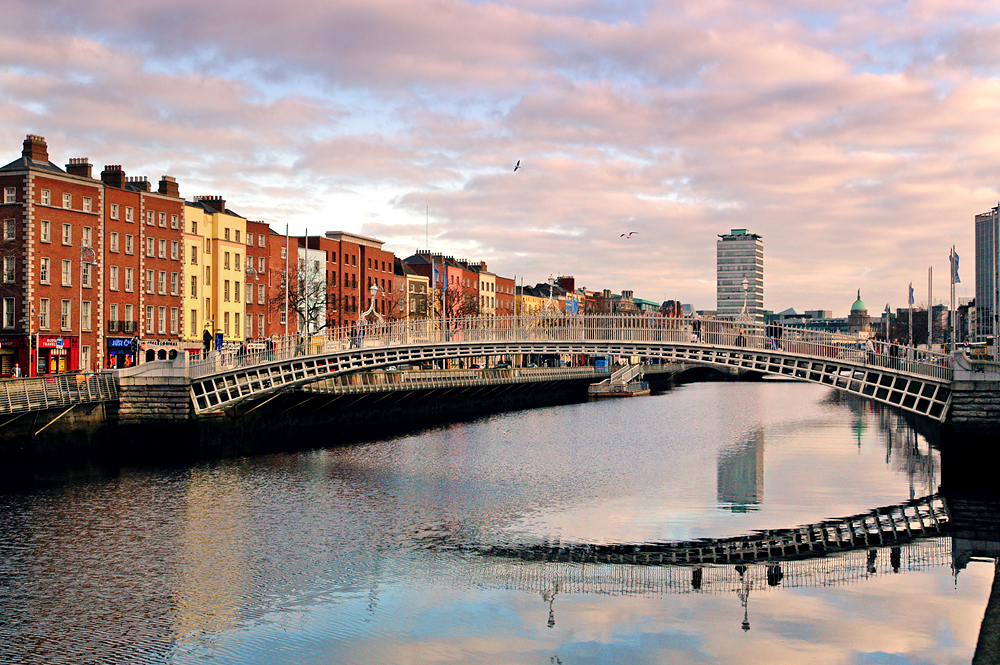 The Emerald Isle has always been a popular choice among tourists the world over, and the country's capital, Dublin, is no exception. This can be of little wonder when you consider just how much the city has to offer. It's a vibrant and bustling city, where there's so much to see and do.
When deciding on accommodation, it's prudent to opt for somewhere that's in a good central location, such as the hotels advertised on Venere.com. The less time you have to spend travelling to see attractions, and then the more time you have to explore and have fun! To save you even more time, we've selected a few of our top attractions, to allow you to get the most out your holiday.
Guinness Brewery
No visit to Ireland would be complete without a trip to the Guinness Brewery. You'll learn all about the ever-popular Stout's history, how it's brewed, and you'll even get to sample a taste of the finished product!
Saint Patrick's Cathedral
Saint Patrick's Cathedral is one of Ireland's most famous attractions. Named after the Patron Saint of Ireland, the cathedral's roots can be traced as far back as the thirteenth century. However, there is evidence to suggest that the cathedral dates even further back than that. In 1901, builders unearthed six huge stones, thought to date back to Celtic times. These stones provided scientific proof that the cathedral had been in use for at least a thousand years.
An Authentic Irish Bar
The atmosphere that can be found in an Irish bar is unlike any other. The Irish are a people who know how to have a good time, and you'll find that the majority of places welcome you with open arms. If you want to have a truly authentic Irish experience, find a pub that's playing live music. This shouldn't be too hard because the city of Dublin is full of them! A few swigs of Guinness and you'll be dancing to an Irish jig in no time!
The National Gallery of Ireland
If you'd like to take in a little Irish culture and you happen to be of the artistic persuasion, then this is the place for you. The gallery is home to over 15, 000 pieces of artwork, dating from as far back as the thirteenth century, right up to the twentieth. Of particular interest is a collection of works by the artist, Jack B. Yeats, as well as a fascinating National Portrait Collection.
Saint Stephen's Green
If you're looking for a little relaxation and you want to get away from the crowds, this beautiful Victorian park is well worth a visit. Points of interest include a Boer War commemorative statue, a Yeats memorial garden, and a bust of Irish poet and author, James Joyce.
Of course, we've barely scratched the surface of how much there is to do in Dublin. So, if you're planning to take a holiday there, you better make sure you get a return ticket. Because once you're there, we can guarantee that you won't want to come back!
This is a post by Amie Scott.