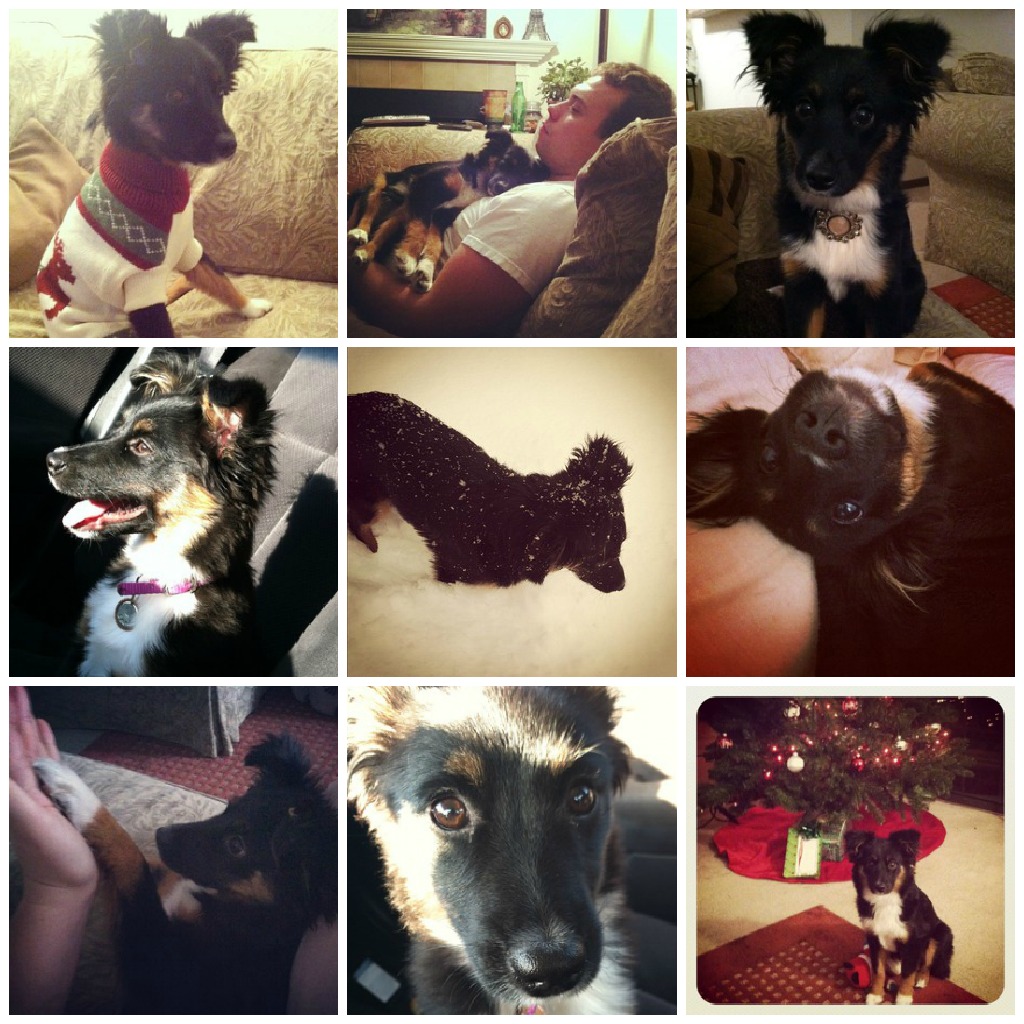 It's fair to say that I'm obsessed with my 7-month old mini Australian shepherd Emma and Instagram. Thus I present you with Emmagram.
You can follow along @rachelslookbook
Also… Emma just got home today from her spay surgery. It went very well, but I'm hoping for a speedy recovery! In the meantime, she'll be wearing her lovely cone of shame.