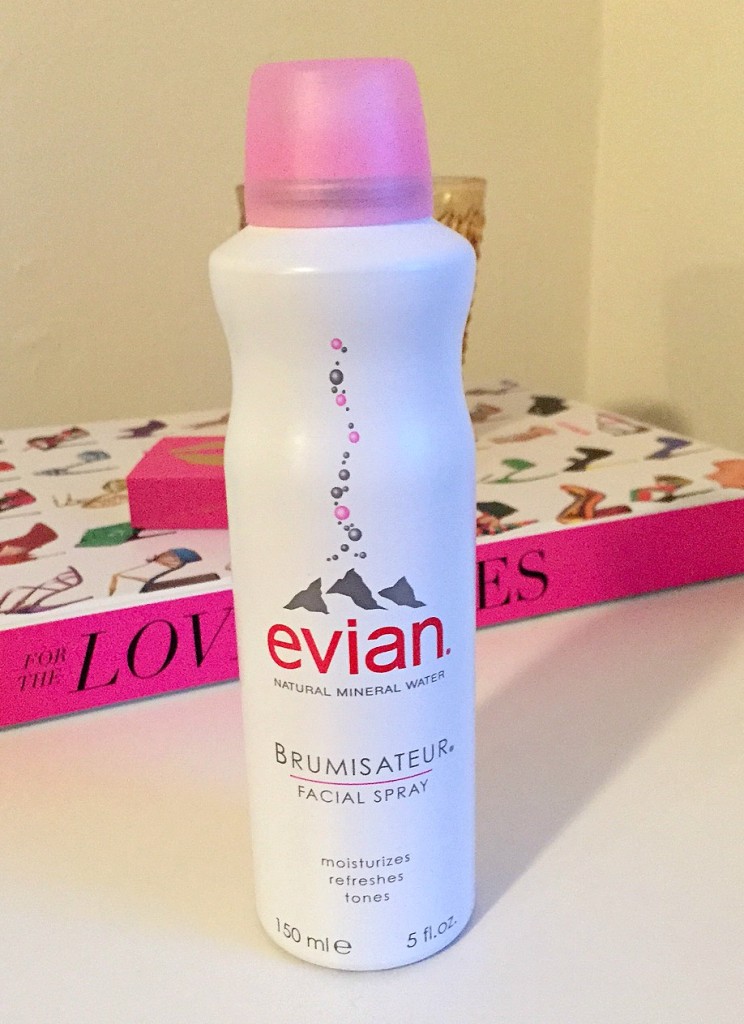 I've heard about evian Facial Spray before, but haven't given it a try until now. I think this is the perfect addition to my morning routine as well as anytime my makeup or face just needs a refreshed, rejuvenated look. The light-weight mist of natural mineral water feels so refreshing and keeps your skin hydrated. I've noticed my skin looking less dry and feeling less itchy after adding this to my routine.
I at first started using it right after cleansing my face in the morning and allowing the moisture to work into my skin. This has been such a great addition as I feel my skin has been more vibrant and glowing since adding it to my morning routine. Additionally, I have started to use it anytime I feel I need a refresh. By simply spraying a little bit of mist over your face, yes, even a face full of makeup, your skin looks refreshed and makeup looks great without needing to touch up!
This bottle, as you can see in the photos, is now sitting on my desk. I spend so much time here after work and on the weekends for blogging or catching up on work I wasn't able to get to during the day, that I decided I needed the evian Facial Spray next to me at all times. Like I said, very refreshing and the best part is it comes in three different sizes, a small one for traveling (which you better believe I'm bringing with me on vacation to Miami in March – 1.7 oz), a medium-sized one (5 oz. and perfect sitting at your home or work desk) and a large one (10 oz. and perfect for your bathroom to be a part of your every day routine).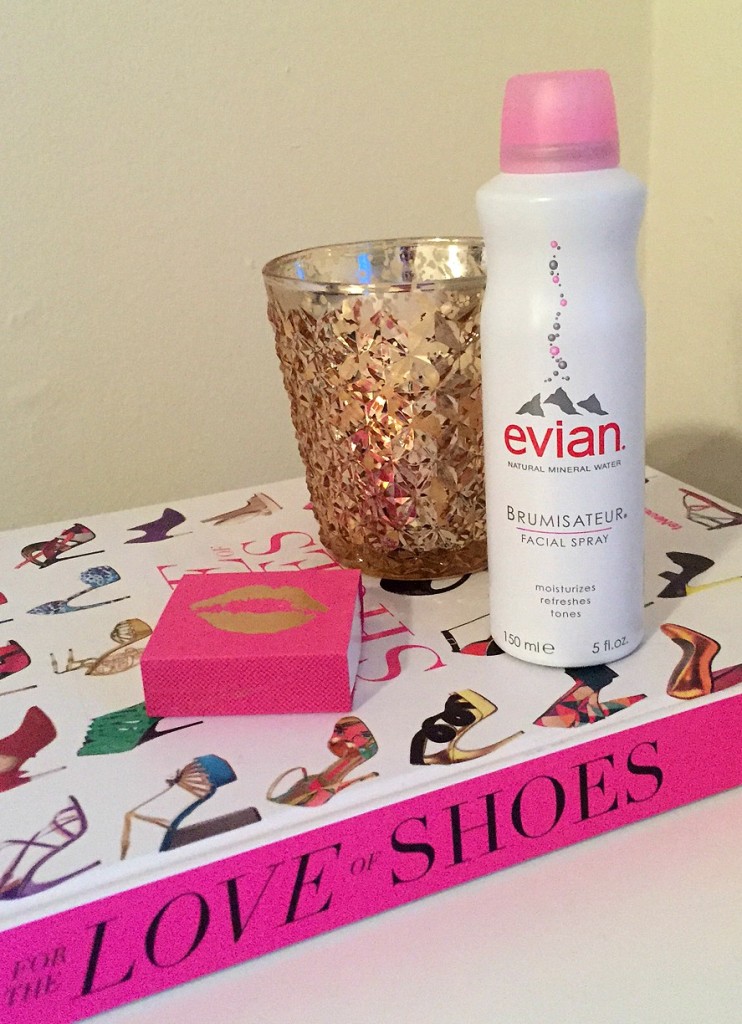 So have you ever tried evian Facial Spray?! What do you think?
evian Facial Spray // Book // Candle // Matches
I received this product for free to review on behalf of Brand Backer. All opinions are 100% my own.