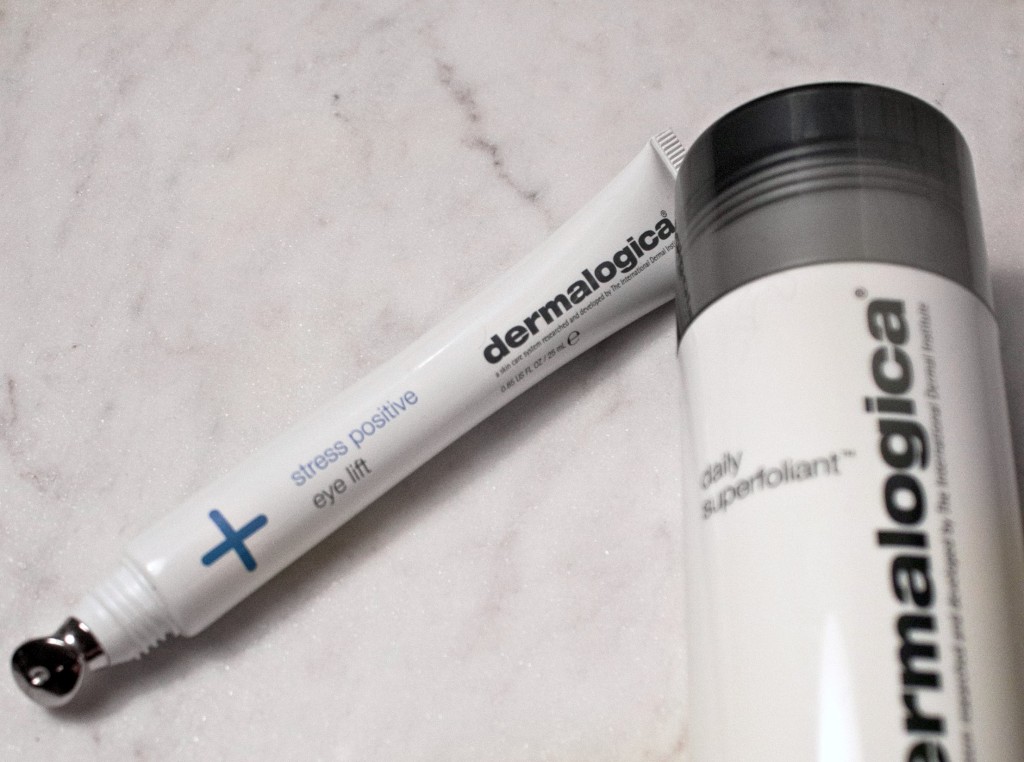 I first found out about Dermalogica through one of my Sample Society boxes that I used to be signed up for back in 2014. I absolutely loved the small sample of lotion I received and continued to hear great things about the brand from other beauty bloggers. So when they contacted me to test out some of their products, I was thrilled! I'm a total skincare junkie and love to try new things. My skin is sensitive, yet gets used to products, so I have to change my routine every once in awhile to keep it clear and smooth.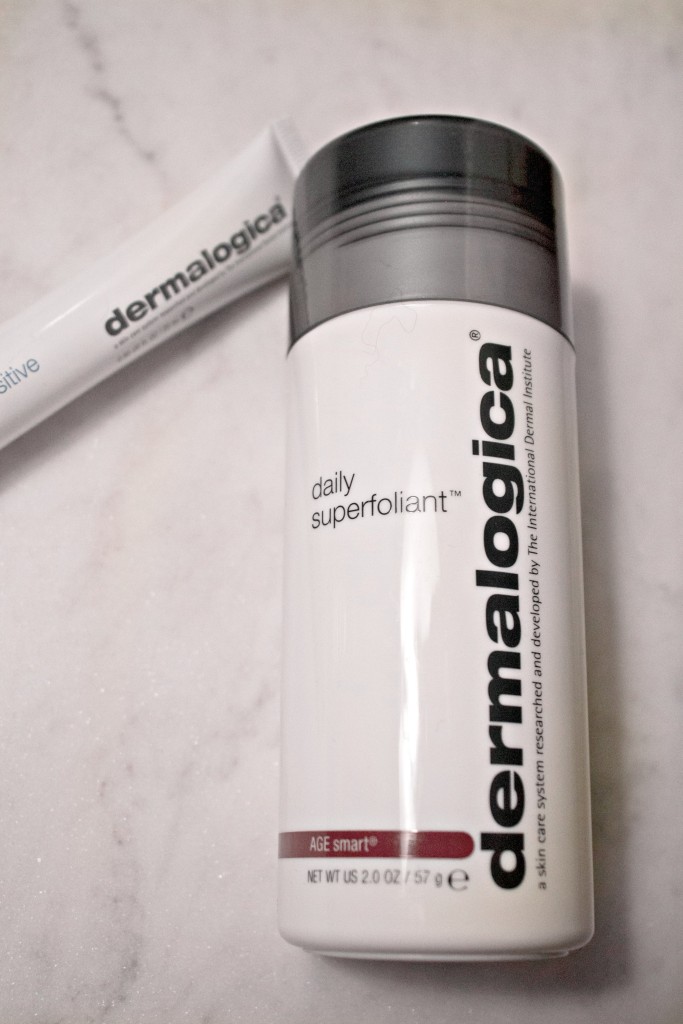 That's why I'm excited to talk to you about their new Daily Super Exfoliant and their BRAND new (as in RELEASED TODAY) eye care mask!
Dermalogica Daily Super Exfoliant (Charcoal) is the most amazing daily exfoliant I've ever used. Yes, you read that correctly other sensitve skin friends – DAILY. Because it's charcoal based, it isn't as harsh on your skin and just kind of melts away as you rub it in small circles on your skin. I have very sensitive skin as I have mentioned in several skincare posts before, including one on my skin story, so it's important that when I use exfoliants, that they are gentle. As I've found out recently through my esthetician, I need to exfoliate a lot more than I currently am to keep my whiteheads and blackheads under control. That's hwy this has been a great option for me. I've been using it for a couple weeks, and aside from the couple days I forgot to wash my makeup off at night (bad, SO BAD, don't do this),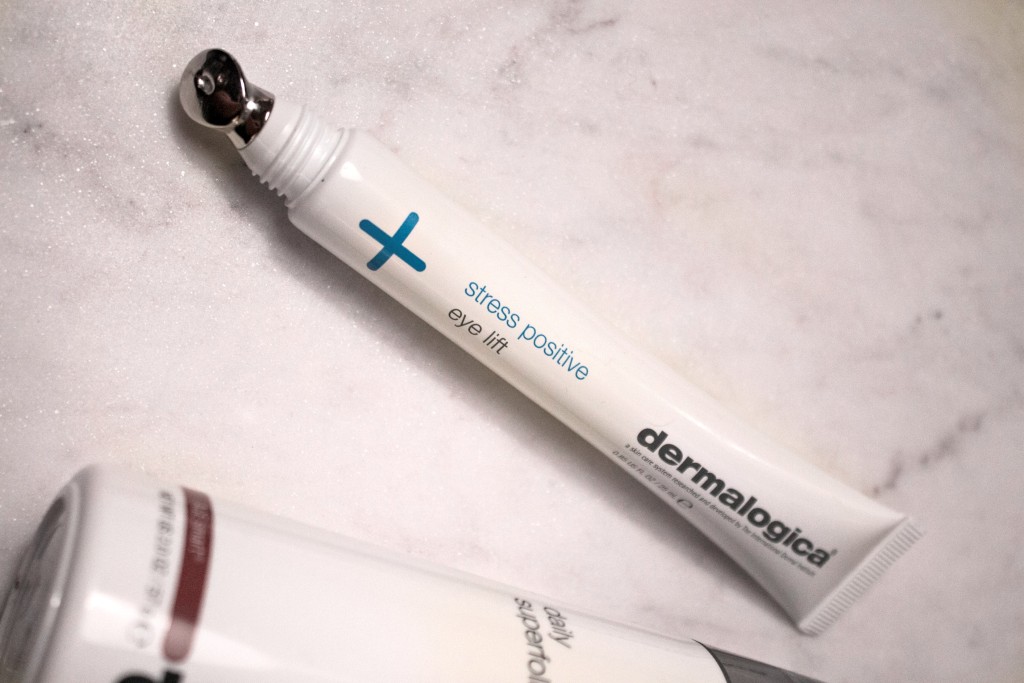 What You'll Win:
Dermalogica Daily Super Exfoliant (Charcoal)
Dermalogica Stress Positive Eye Lift (BRAND NEW – Not available in stores until 4/6)

Please note – this giveaway is for the US only!