Blog Favorites
Kacie always makes simple look chic, because she knows how to pair neutrals perfectly. I'm loving the mix of her tan blazer and metallic loafers!
It's never too soon for pumpkins – never! These adorable little neutral pumpkins are exactly what I'll need to do once I'm all moved into the new place in early October!
Crispy buffalo cheddar potato nachos – this is a thing? This is real?! With tailgating and football season upon us, I think I will have to attempt this on Saturday and Sunday!
Favorite Finds
I am loving these lace-up booties from Forever21. So chic for fall! And under $30? YEAH!
This gray blazer is perfect – and on sale! It doesn't get much better than that!
I can't stop looking at and wanting to buy more ponchos for fall and winter: I want this one and this one to add some color!
Rachel's Lookbook
I actually posted three outfits this week! Yahoo for a long weekend with little plans, makes it much easier to get some photo time in!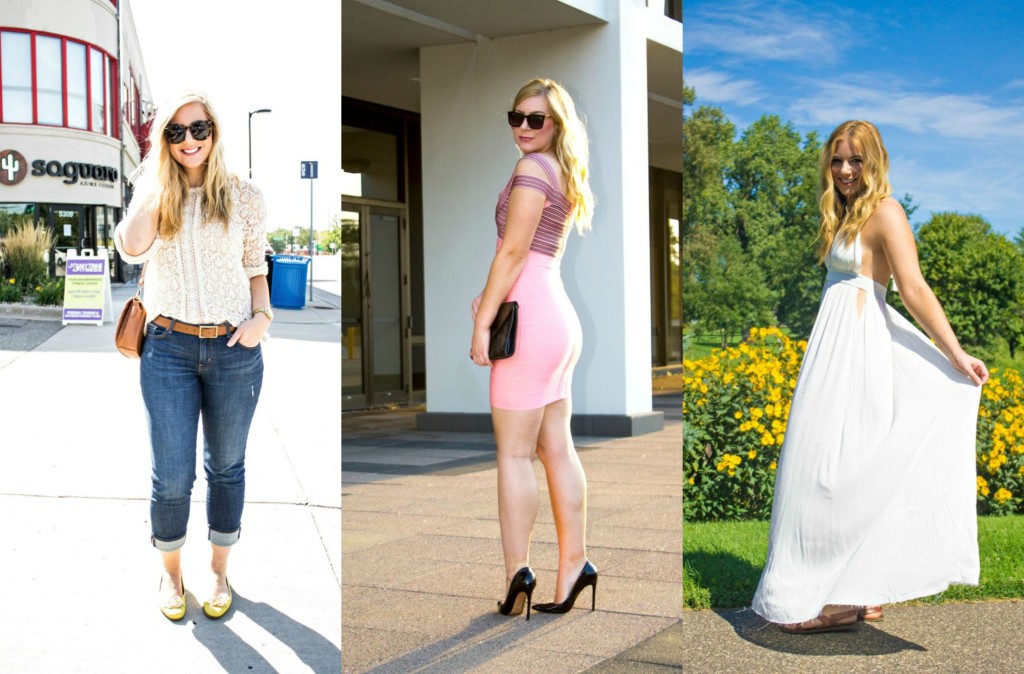 This week's outfit blog posts:
Brunch Style // Pink Bandage Dress // White Maxi Dress