Feminine style is something I've always been a fan of – and with spring approaching, it is the perfect time to start pulling out floral prints, dresses and fancy skirts. I also love going one of two ways with feminine style by either adding an edgy touch or taking a head-to-toe approach and embracing the girly side of taste in fashion. I'm in luck as the selection of feminine styles at YesStyle, paired with the low price, I can add bits and pieces of feminine style to my closet for a a great selection this spring! I'm sharing two styles with YesStyle, a shirt dress, as well as a blouse and skirt to show you how you can achieve two different feminine looks for spring.
The Shirt Dress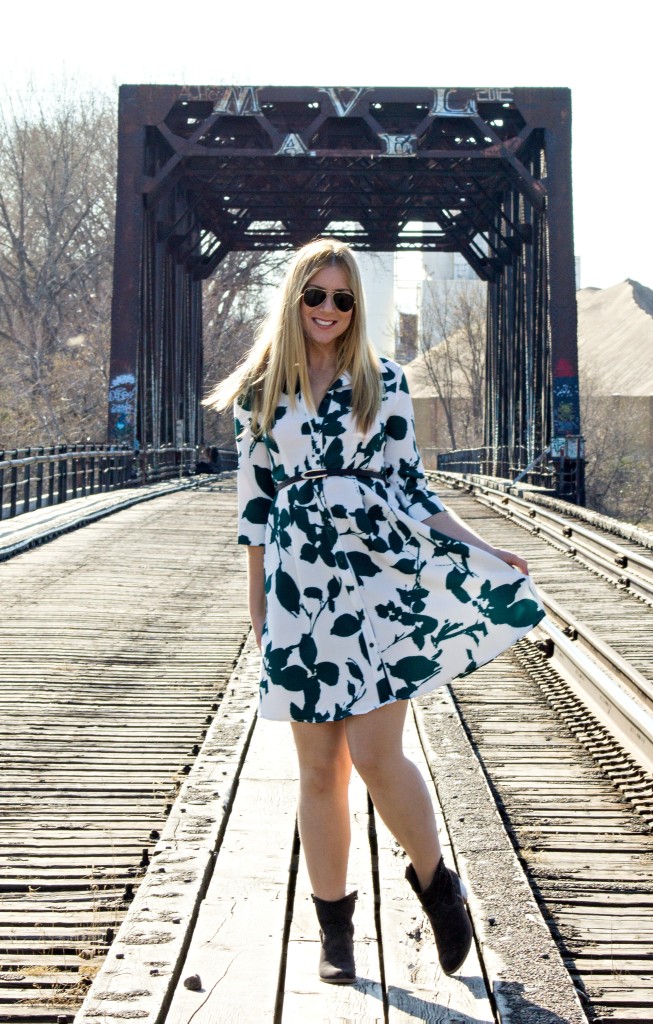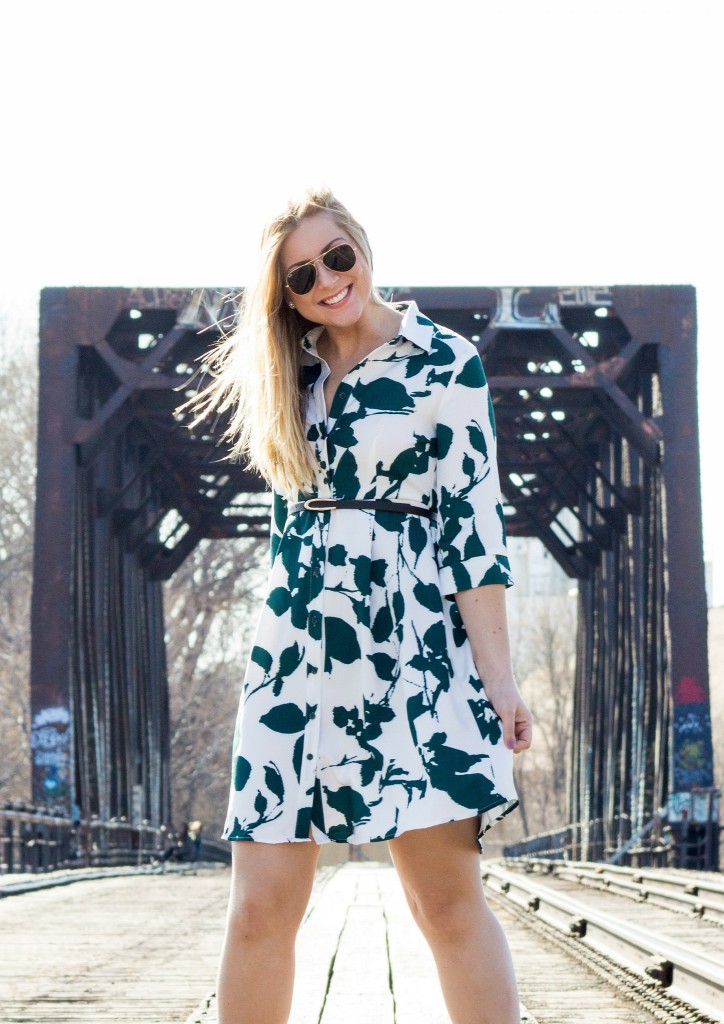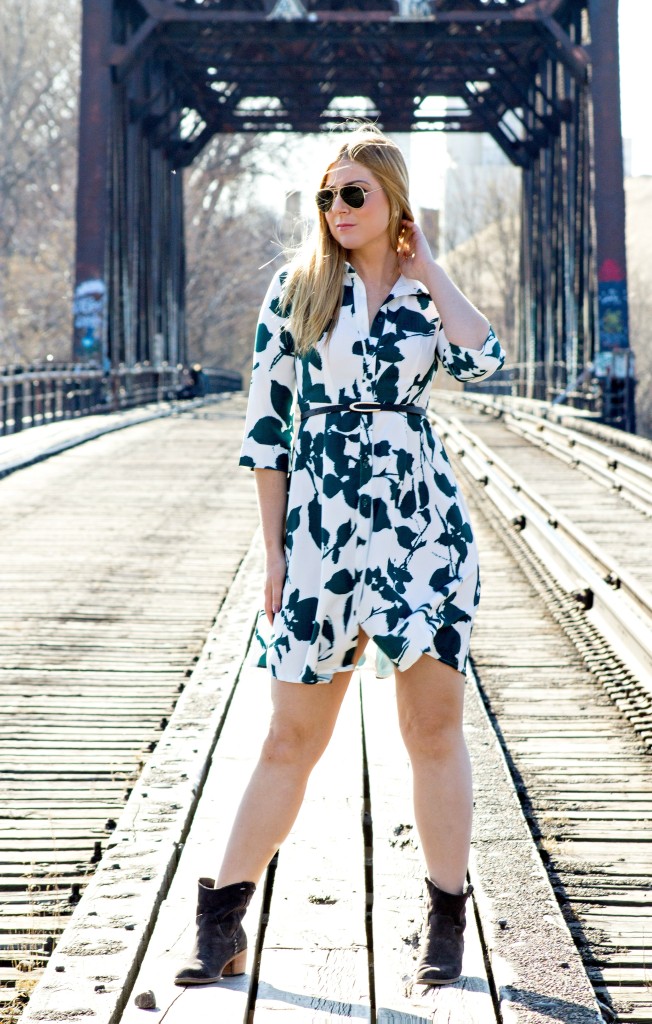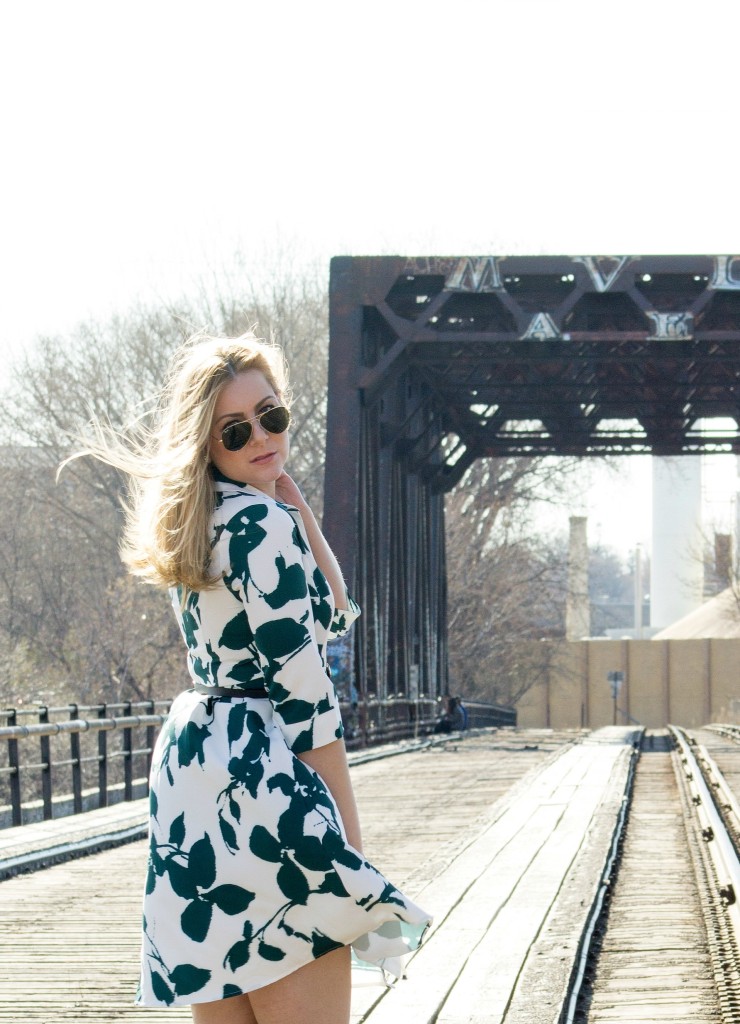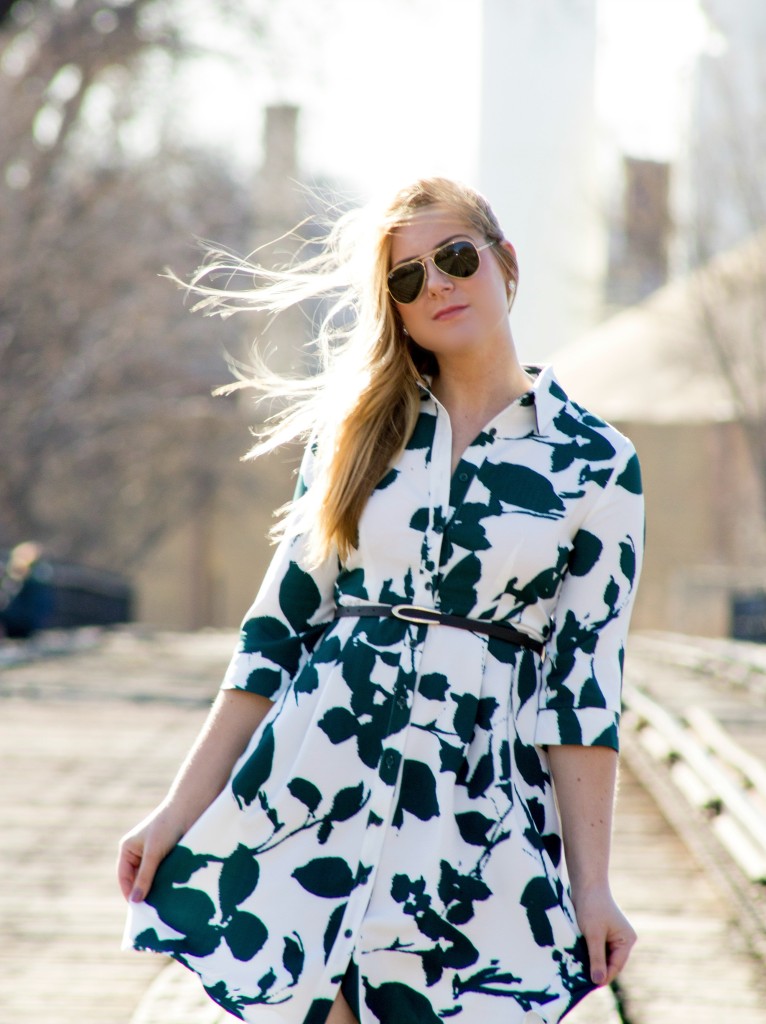 What I'm Wearing
Dress w/ Belt – c/o YesStyle | Booties, c/o Shopbop (Similar) | Sunglasses, Rayban
Pairing a shirt dress with booties and a classic pair of aviators gives an overall edgy look. The best part about this YesStyle dress, aside from the dress itself, is that it comes with a belt and can easily be dressed up as well. Add a sky-high pair of black heels and a bright pink lip. This shirt dress will be perfect all year round too. Add tights and a cardigan for fall and winter, or a lace-up gladiator sandals for hot summer days.
Spring Romance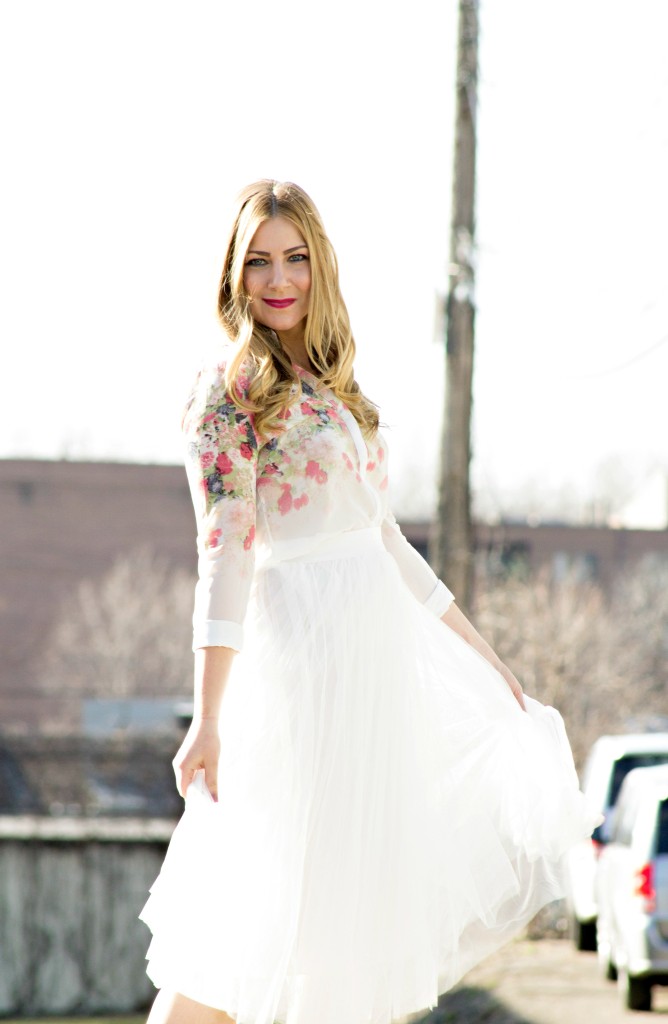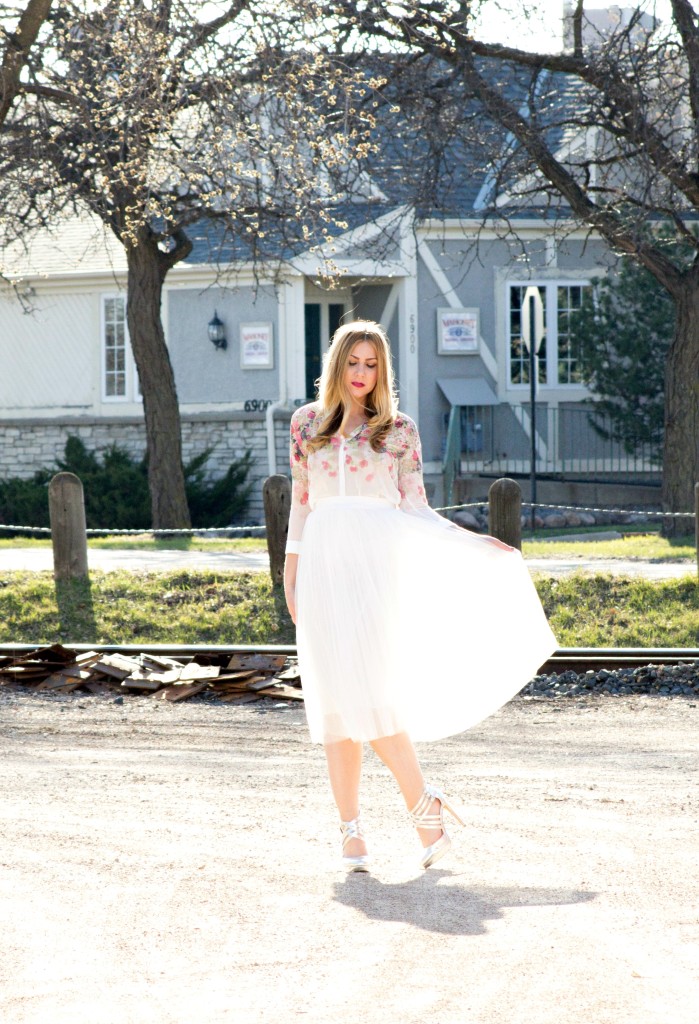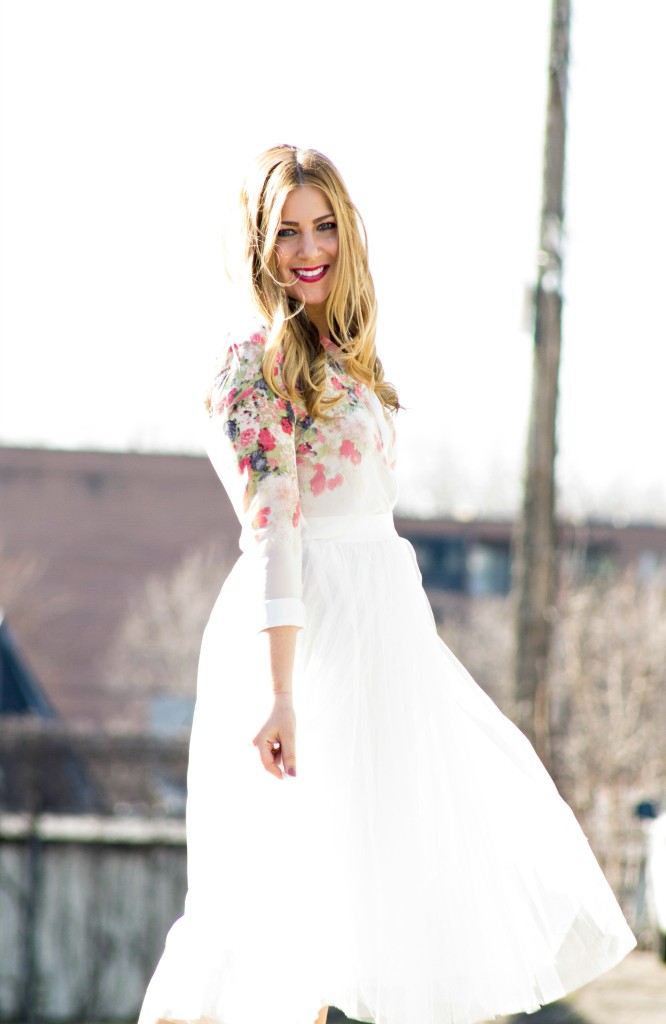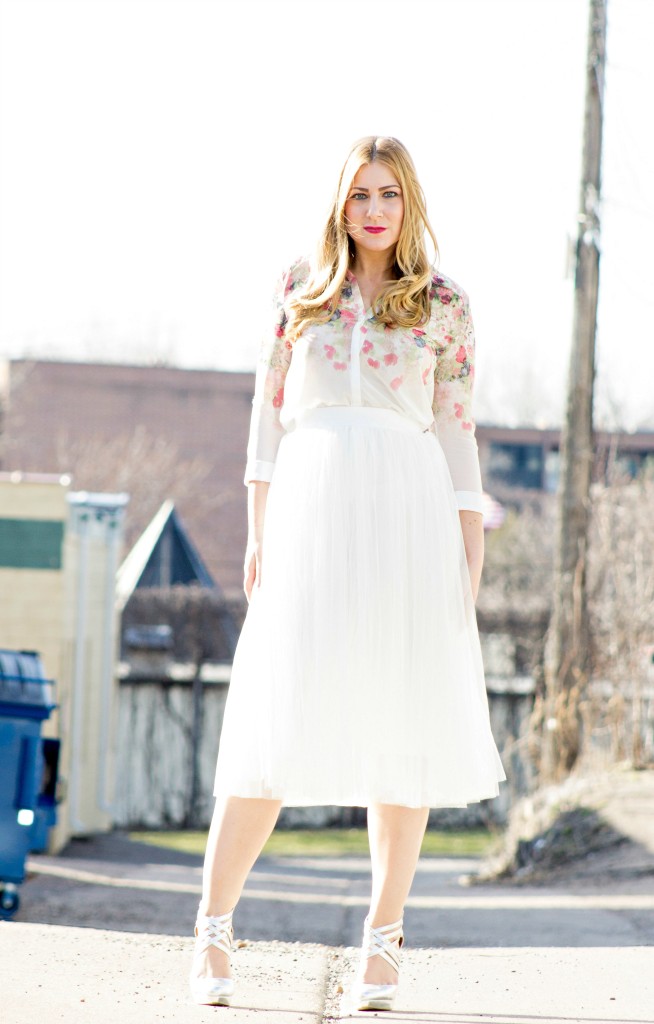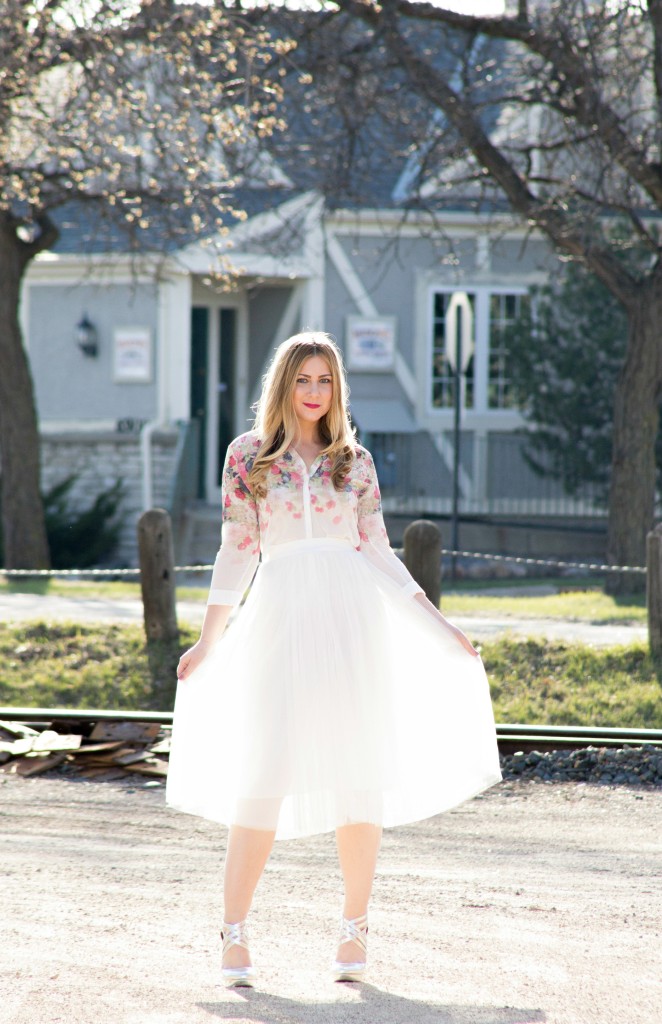 What I'm Wearing
Mesh Skirt, c/o YesStyle (definitely need a slip for the white color!) | Floral Blouse, c/o YesStyle (very thin, delicate and sheer, needs a tank top under) | Heels, Thrifted (Similar)
I've always dreamed of mimicking a Carrie Bradshaw tulle skirt look in a way that wasn't over the top. I love this YesStyle mesh skirt because while it definitely makes a statement, it isn't overwhelming. I love the volume of it, and the fact the waistband is elastic to perfectly cinch my waist. Plus for under $20, you can't go wrong! Please note, the white mesh skirt I'm wearing does require a slip or something underneath or it will be slightly see-through! The skirt also comes in black and gray. On top, I'm wearing a sheer and delicate floral print blouse. The perfect matching with the white mesh skirt for an ultra-feminine, romantic style. This blouse is super sheer, so it also requires something underneath. Paired with magenta lipstick and a strappy pair of metallic heels, I achieved the romantic look I was going for. And you may wonder, why so much white? Well, I'll certainly be having my fill of wedding events coming up to find use for this skirt over and over again.
Make sure to check out YesStyle for some fun, beautiful spring styles!
This post is sponsored by YesStyle. As always, all opinions are my own. Thank you for supporting the brands that support Rachel's Lookbook!