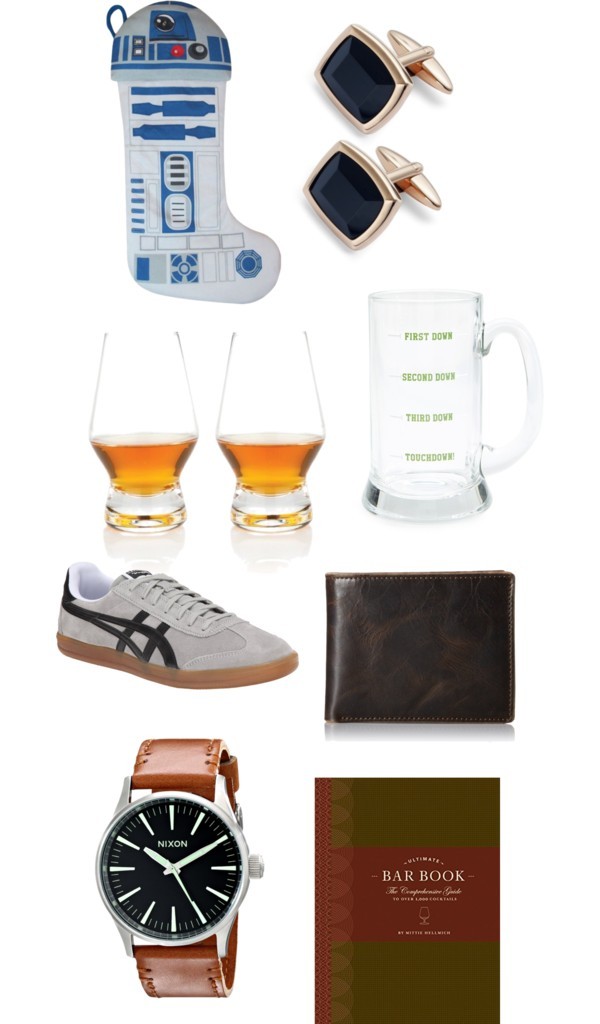 Star Wars Stocking | Cuff Links | Scotch Glasses | Touchdown Beer Mug | Sneakers | Wallet | Watch | Bar Book
Christmas Eve is only a week away, which means if you're still looking for some gift ideas, it's time to get those orders in online or get your shopping done in stores! Guys sometimes seem to be ridiculously hard to shop for, even though they apparently just like the simple things in life. Could it be that we overthink it?!
Today I've rounded up some fun gift ideas for your dad, significant other, brother, whoever you might be shopping for this holiday season. I've always had luck with cuff links, watches and anything scotch related. Also, with Star Wars hitting theaters today, I'm sure there are plenty of guys who would love anything Star Wars themed this year. Also, I'm not going to lie. I kind of want the touchdown beer mug for myself!
Wallets will be a good gift for men, check this site out for more hints on wallets.