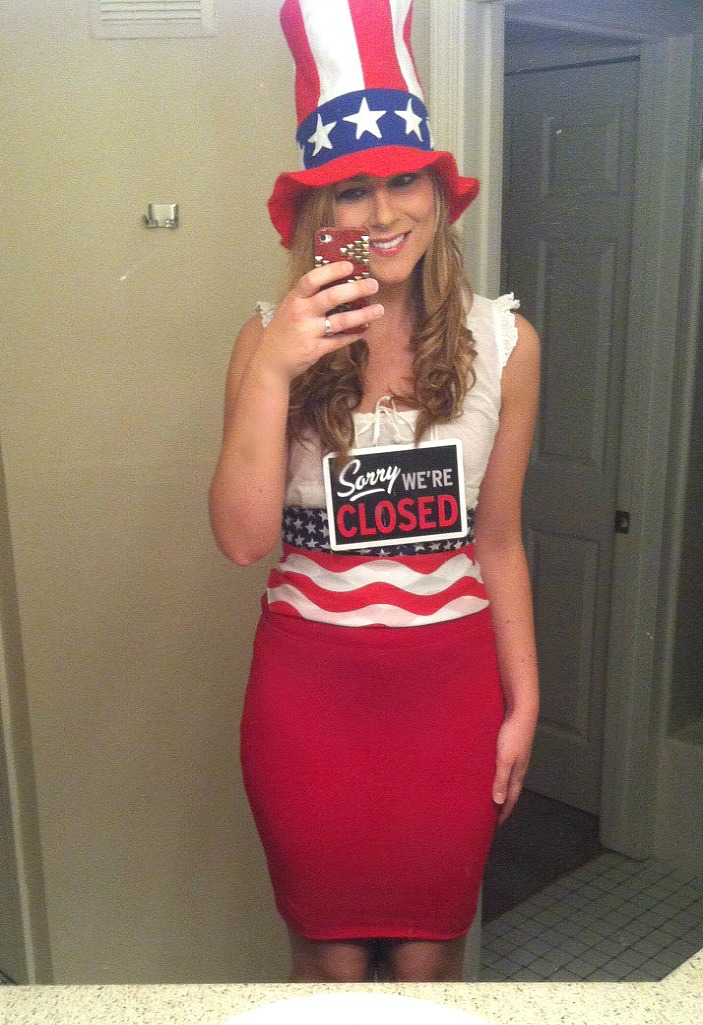 Halloween is over, but yesterday was the first time I dressed up, so I wanted to share my costumes. In fact, I am still dressing up tonight and possibly tomorrow night. I figure if people can extend Christmas well into January, it is okay for me to extend Halloween into November 🙂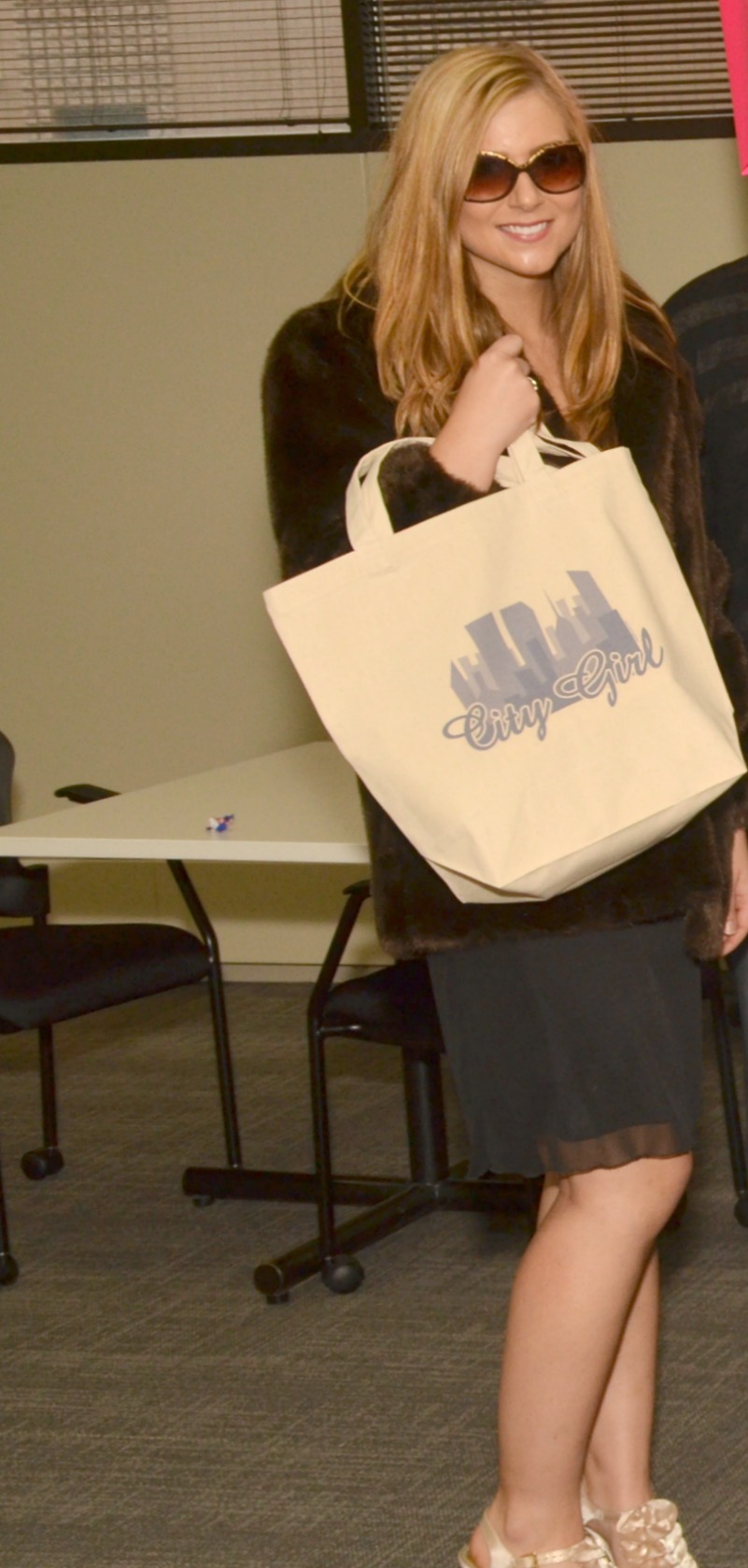 My department at work dressed up as "Happy Hour," where my boss was the bartender (with a lot of flair) and my co-workers were various drinks. I dressed up as a Manhattan. I really wanted to give off a Carrie Bradshaw vibe, which is why I opted for my large faux fur coat, and had to admit at work that I actually wear in real life. I also wanted to kind of dress like the drink, which is a brownish color, so my big brown coat worked perfectly. I was just missing a jar of cherries! Our group won, thanks to all the creativity of my co-workers. People were dressed as irish coffee, screw driver, champagne, kamikaze, bahama mama, bloody mary (and one of my managers was a beer chaser who chased my co-worker in the bloody mary costume, it was hilarious) wine spritzer, shirley temple, captain coke, B52 and a mind eraser. This type of group costume is exactly why I LOVE Halloween so much. I just love seeing people's creativity and then everyone just has such a fun time!
Then last night, you might have seen on Instagram, my second costume was the Government Shutdown. TOO much fun. I literally got all of my costume pieces from Goodwill (shirt, skirt and hat… too perfect) and made my sign by printing it, gluing it to a piece of cardboard and taping some ribbon to it. The creativity last night was phenomenal. Could it please be Halloween every day?! I LOVE IT! Just look through these photos, so much fun! Also got to meet and talk to a lot of the people in these creative costumes, including the Starbucks' drinks and Sugar in the Raw packet!
Then part way through the night, I was in the restroom and some girls were like "OH how cute!" to me… thinking they meant my costume, right? No they thought that I came with the guy DRESSED IN THE EXACT same costume as me. Great minds think alike! It was pretty funny because I finally ran into him later and of course had to get a picture with him. We wished each other luck in the costume contest. Anyway, too funny that out of all the places to go out downtown Minneapolis, both of us ended up at First Ave. And so that was my Halloween. How was yours?!