Shopping is one of those things in life that can turn a sour day into a sweet one and a provide a way to "treat yoself" or your friends and family. What if I told you there is an amazing way to treat yourself and treat others simply by shopping? What if I told you this meant saving money at your favorite stores and giving back to people in need? Is this possible? You bet it is! I was so excited to hear from Giving Assistant (givingassistant.org) because I'm all about helping out, especially when I'm already shopping at my favorite online stores.
Now, anytime I go shopping dress online I am always searching for coupons, and now that I know Giving Assistant has offers from my favorite brands – Michael Kors, Macy's, Lunss, Forever 21 and more, it is my one-stop place for saving money.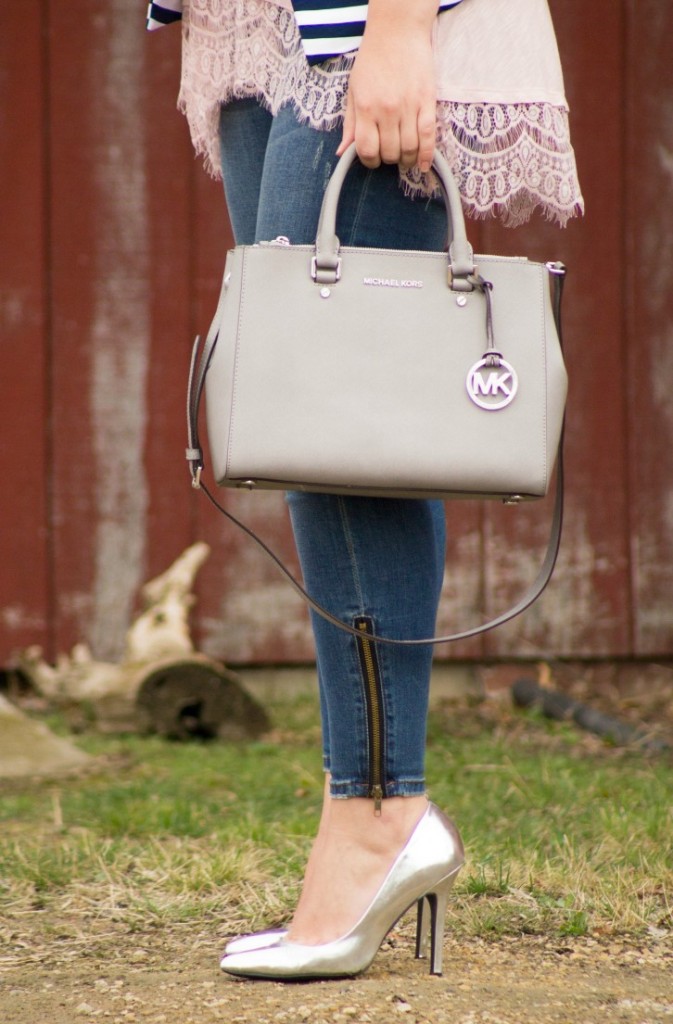 And because you can create an account – you are able to keep track of how much cash back you've earned, and how many meals you've donated. You can also choose to donate a portion or all of your cash back to charity by simply adjusting the percentage you want to give to charity and how much cash back you want. The flexibility means you are earning and giving the way you want to.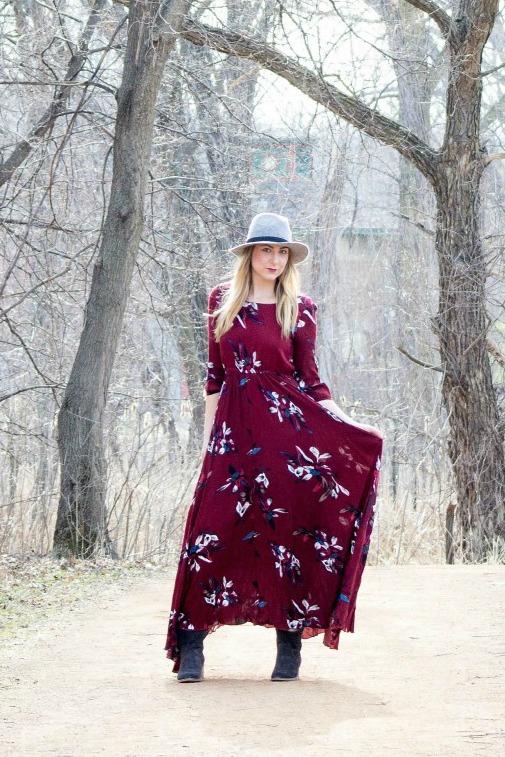 So I love shopping online at Forever21, and it's so nice to have all of the coupons laid out in one place. The ability to simply and easily enter a promo code for savings or click through to the website and have the promo automatically added is a real time saver!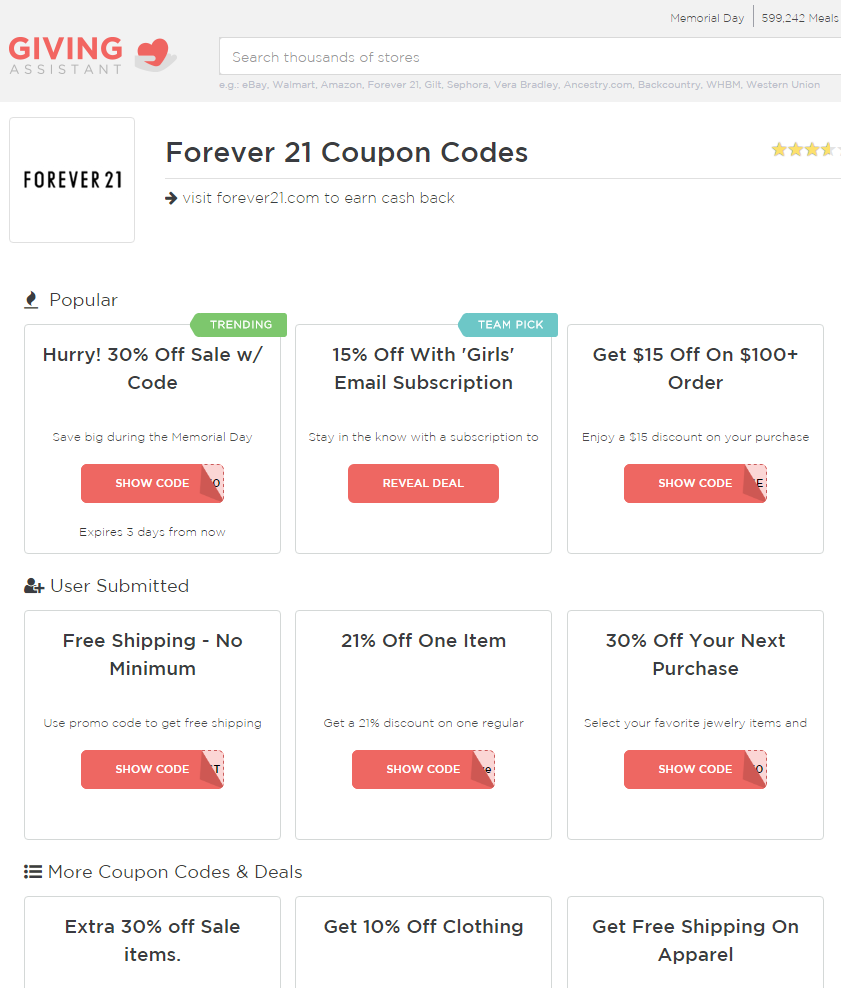 I simply click on the deal that looks right for me (or the best) and it will open up with the promo code and can click through to shop, it will track your visit and give 4% cash back as well as donate a meal to those in need for every coupon used! I mean seriously, could this site get any better? Save, save again, and help!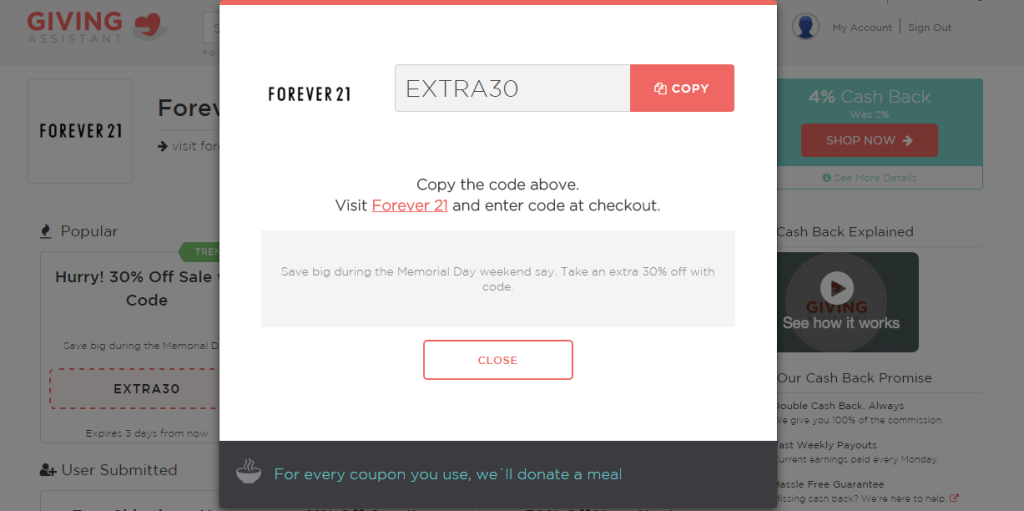 And shopping at Forever21 gives 4% cash back! Awesome right? Also, the average cash back payment goes through within 72 hours from the time of purchase. So seriously, what are you waiting for?! If you have online shopping to do, get going with Giving Assistant!
Thank you to Giving Assistant for kindly sponsoring this post. All opinions are 100% my own.