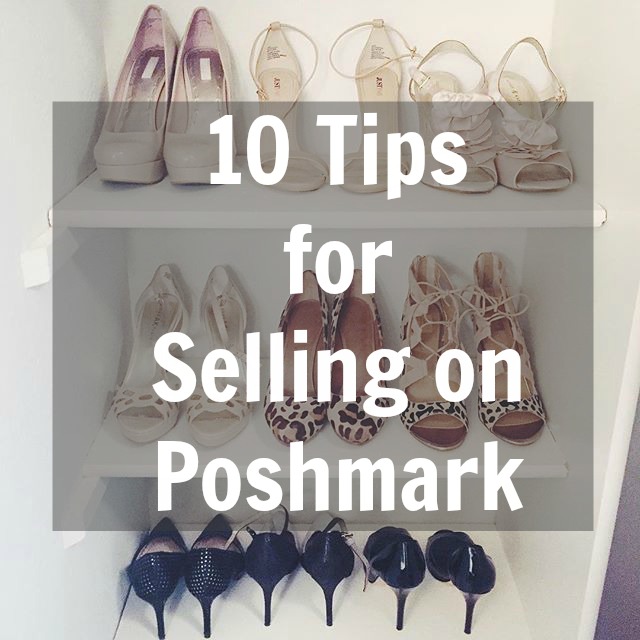 It's the New Year, and we're all starting on our New Year's resolution or goals, and if you're like me, trying to refocus on becoming more organized. With this in mind, I'm going through my clothes and closet once again to try to donate and sell anything that I haven't worn in a long time (at least six months or so). So if you are looking to make your closet more manageable, and make some money along the way, I wanted to share some tips for selling on the app Poshmark!
If you are not familiar with Poshmark, it is an app that you can download, follow peoples' closets, sell clothes, accessories, shoes and more. I have been on the app for a few years, but recently started using it more to sell some items I'm finally ready to let go of! I've made more than $50 selling just a few things over the past few months, and I continue to plan to sell more. Here are some things I've noticed and think of when selling that make my items sell fast (normally within a two week period) and for the price I ask for.
1. Price Your Items Honestly
What do I mean by this? I mean price your items at a price you would actually buy the item for. I know you want to make some money off of what you're selling, and it can be hard to picture buying your own items (I mean you are getting rid of them after all), but if you price something ridiculously high, it won't sell. Price it fairly based on wear and tear, brand, age, and how much someone could buy it or something similar for brand new. I rarely price anything over $40, unless if it is brand new with tags or never worn. Even then, I sell low because it helps me move more from my closet, and I'm not selling any designer clothes. Also, even if you only wore it twice, think about what that means to someone else. If you are only marking it down $5 to $10 off, to me as a buyer, it would be worth it just to buy it brand new (I think some exceptions to this would be sunglasses or a watch).
And remember there is one fee price of $4.99 shipping for the buyer. Keep that in mind when pricing. On the flip side, many people like to make offers and negotiate on Poshmark, so still price fairly, but start at the top of what you want, because someone might offer $5 lower and you might just want to take it! I've had multiple things sell where someone has made an offer for $3 to $5 less – to me that means they are just trying to knock down some of the cost of shipping.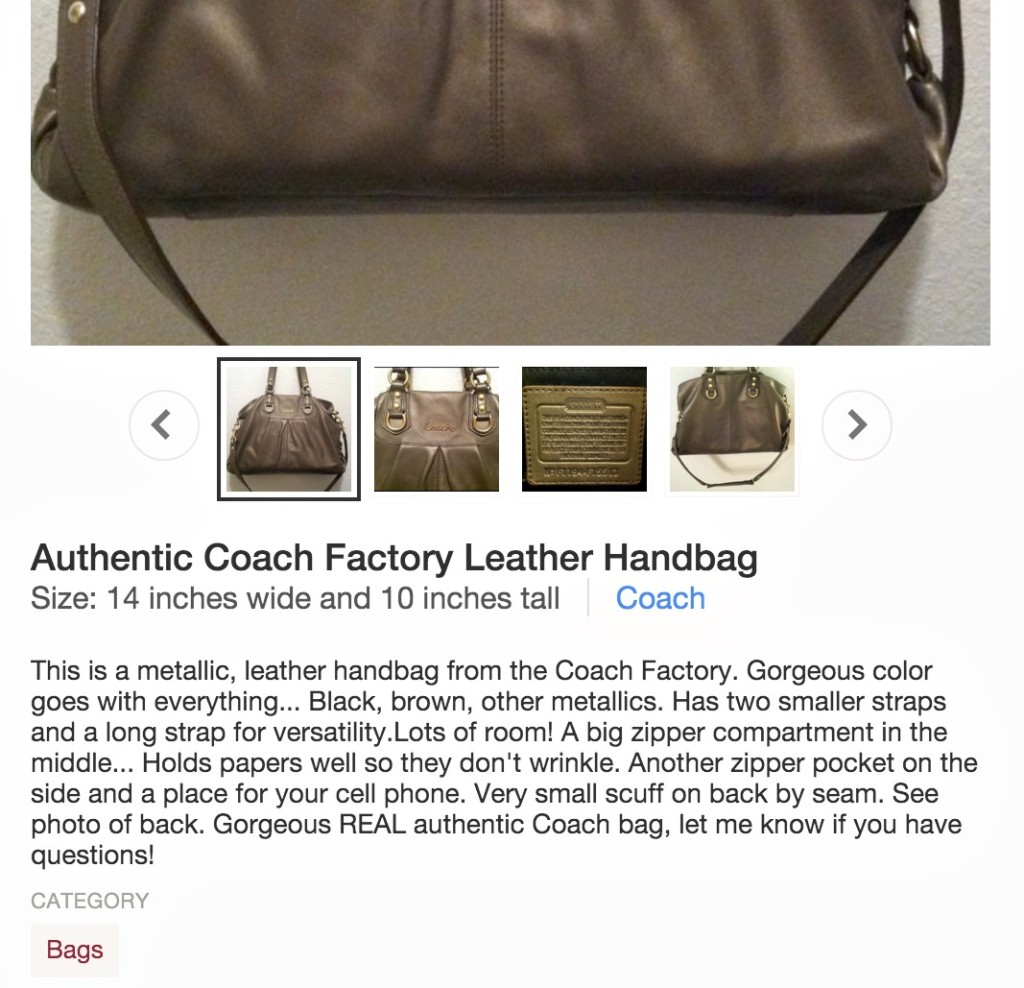 2. Be as Descriptive as Possible
I have not always been the best at this because sometimes I feel like the photo does a better job describing what I'm selling, but that's when you need to think about the details. Selling shoes? What's the height on the heel (if any), what blemishes are there, what is the fit like (normal, wide, narrow), are they comfortable? Selling a handbag? What are the dimensions? Are there any blemishes? Is there one strap or are there two straps – and how long are they? See where I'm going with this? I recently sold a watch and someone asked me for the length so they would know how close it would be to fitting their wrist. I never even thought of such a detail. Now I try to think everything through.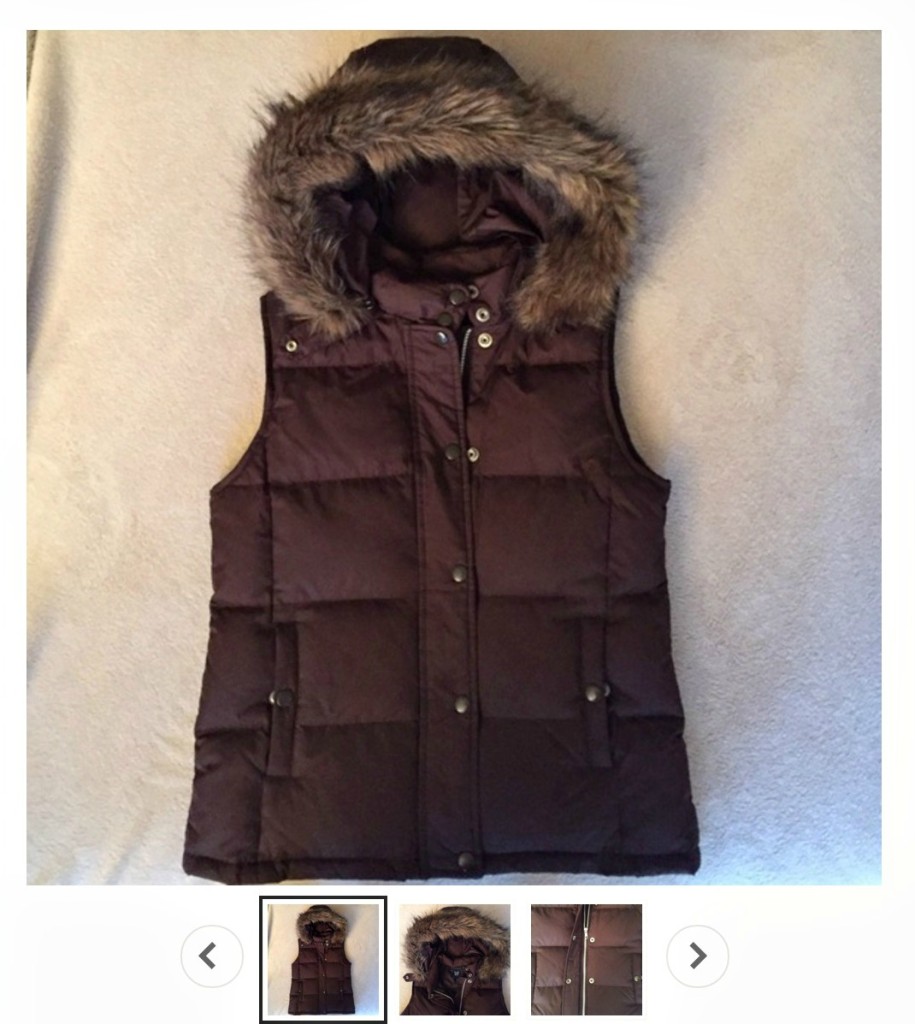 3. Sell Quality Items
This really comes down to what do you donate and what do you sell. If it has multiple blemishes, is piling, is extremely uncomfortable, itchy, anything, don't sell it! Even if you're selling a top brand name, no one wants to buy something that has wear and tear, a stain, or won't look nice. Also, if is something you'd only be willing to pay $5 for a thrift store, is it worth selling? Probably not.
I recently learned my lesson on this! I bought a brand new shirt for $18, and the arms were too tight on me. It was marked size Large, but fit more like a Meduim (I would argue Small even), so I decided to sell it for just $5 on Poshmark because it was brand new – brand spakin' new – but just didn't fit me. I don't always buy the highest quality items and I thought I was being fair in the pricing – but I received 1 star because the buyer didn't like the quality. This is why I'm making this a tip, because I've received 5 star reviews on everything else, but this buyer really hated the quality of the item and it didn't fit the buyer properly. To be fair, I did describe the sizing, I'm not sure if that part was seen before the purchase, but yeah the item was not quality, hence the $5 price tag. But in the future, I don't think I'll sell anything that I want to price at $5 unless if it is higher quality because I don't want more bad reviews, but more importantly I don't want to upset anyone. It certainly wasn't my intention to sell someone something they disliked so much!
4. Have at Least Five or More Items Available for Sale
If you want people to buy from you, you want to provide a variety, and you want to give them a reason to come back to your profile. If you sell something, list another item or find another item to sell and do it right away. When you get into the habit, you will continue to sell items, become credible and reliable on Poshmark, and have more people following you because they know you consistently post. You'll also find your closet to be a lot happier! You will have more money in your pocket, more room and organization to your closet, and less choices to make in the morning – making it that much easier to get ready for the day.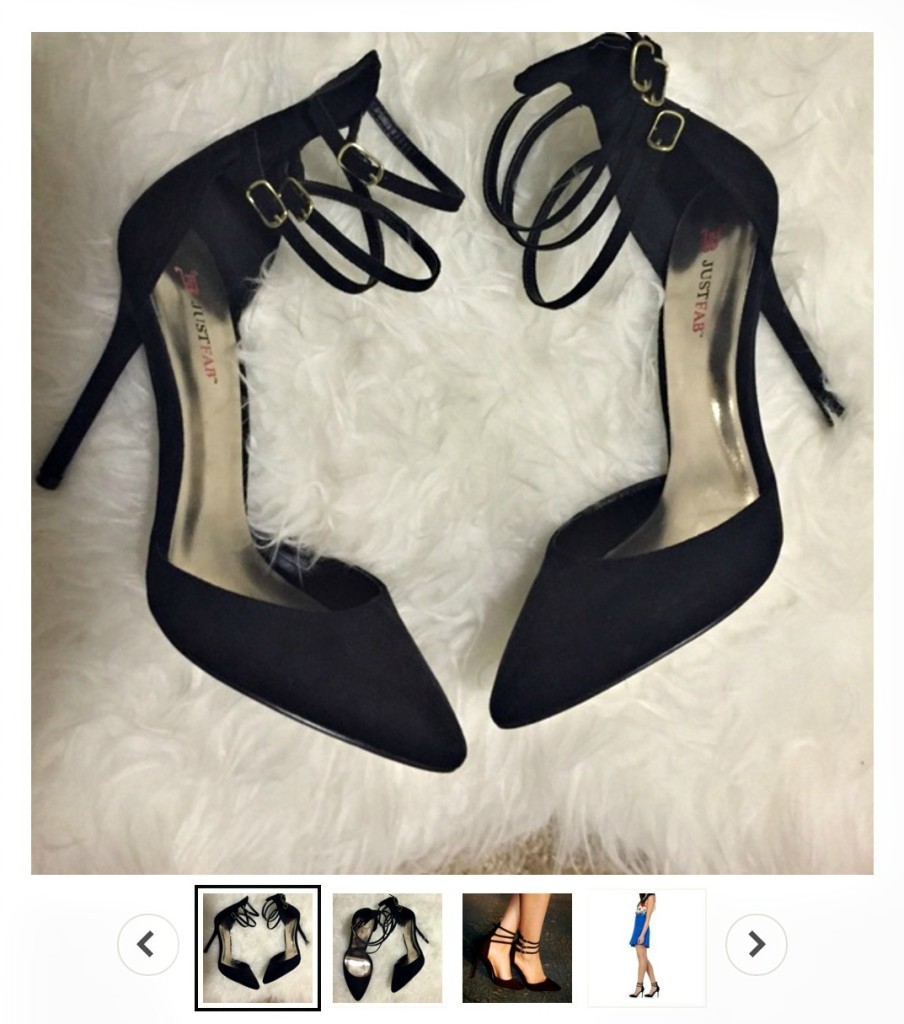 4. Take a Variety of Pictures
It's good to show everything you possibly can about the product. If it is a popular, well-known brand, take a picture of the tag so the buyer knows it is actually from the store. Take any images of small blemishes so the potential buyer can decide if they are okay with it or not. Take close-ups of any details that might help sell it (a cool zipper feature, intricate detailing, jewels, etc.) Show what the product looks like on, either on you or an image from the site. I don't think it's necessary to have super high quality photos, but try to get nice detailed shots, and I typically shoot on a faux fur white rug or use a blanket over my ottoman. It works well!
More rug/background options:


5. Interact/Share/Like Others
So I should really take my own tips, but just like social media and blogging, the more you interact, the more interaction you get. And shares are very important because you will be reaching their followers. So I don't spend a ton of time on this, but I do make sure to scroll through and share some great deals with my readers!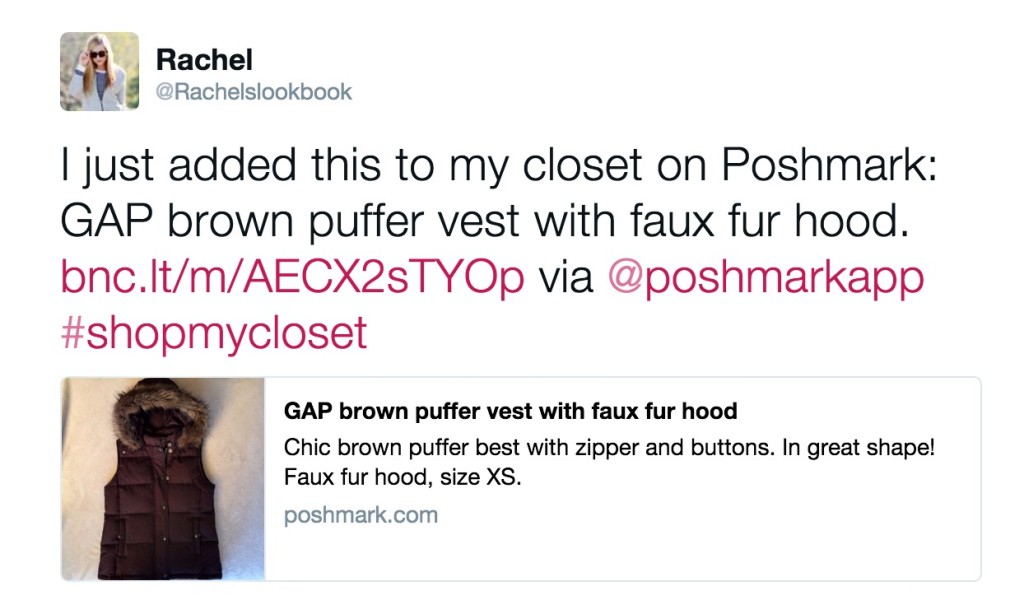 6. Share on Twitter and other Social Media Channels
… But don't be annoying about it. I don't need to say much here. Just like you wouldn't overwhelm your personal channel with a bunch of blogging things or sponsored posts, you probably don't want to overwhelm your blog channels with clothes you are selling. Share it when you first list it, maybe share it again if it's relevant to something coming up. Are you selling a red or pink dress? Mention that it is the perfect dress for a Valentine's date night. Also, sharing it on your blog is great too! Just maybe a quick mention in some of your outfit posts.
7. Ship Quickly
I was horrible at this at first, and waited until the very last day. When someone buys something, they want to receive it as quickly as possible! Just like you would if you were to buy from them or a store online. Make a habit of having a few boxes ready to go, an easily accessible printer, whether at work or at home, packaging tape and knowing where the easiest drop off is for you to ship. I used to think I could only ship if I dropped it off at a USPS location, but I could have always been dropping off outgoing packages at my apartment management office at the same time I was picking up my new packages. Easy peasy! Find what works for you and do it right away.
8. Make the Package Pretty
Take the time to add a little pizzazz to your package. It will make it stand out among other packages that they order from Poshmark, eBay, etc. and it will help them remember you. I purchased a package of tissue paper to use, and some crinkle packaging paper. Maybe even include a piece of candy, or something small just as a thank you. I always love to see how things are packaged and what people include when I receive items for blogging and reviewing. If you are a blogger who receives PR packages, take note from some of the companies who have sent you something and what you liked. A little extra effort will go a long way.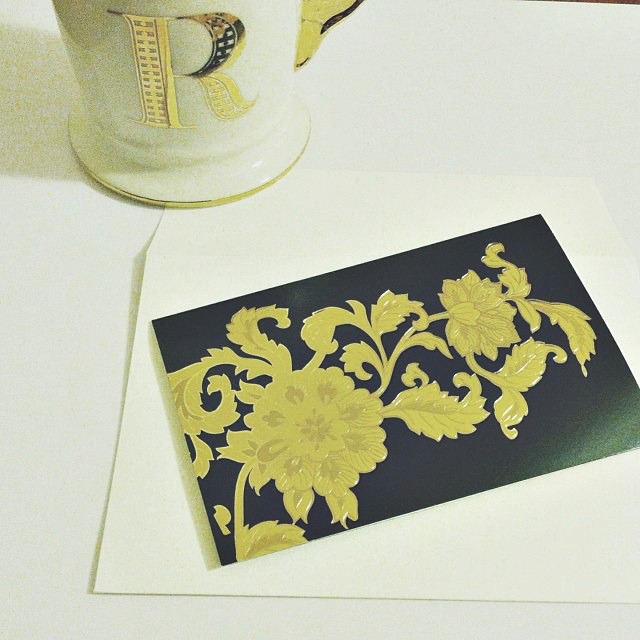 9. Include a Thank You Note
Not only is it polite, it helps build your relationships on Poshmark. Tell them you appreciate their support and to enjoy whatever it is they purchased. I think I have always gotten a high rating (minus the one review I mentioned earlier) and I'm sure that having nice packaging and a thank you note might just make the difference to many people. I love these these thank yous, these thank yous and these!
More of my favorite Thank You cards:


10. Improve Based on Customers' Feedback
Finally, you can always improve by taking a look at the reviews people are leaving you. Remember the quality tip? Yeah, that's what I learned very quickly after getting a low review. Maybe I would have been okay with buying that shirt for $5, but perhaps it isn't worth selling on this app. Buyers can rate and comment on shipping, packaging, descriptions, quality, and more after receiving their package, so take that feedback and make your "Poshmark business" better! If there is something that's out of your control, don't get offended, move on and keep providing the best experience you can for people.
If you are on Poshmark already, you can follow me here! Otherwise, what are you waiting for?! Let me know if you have any other tips or any questions – feel free to email me at [email protected].
SHOP THE POST