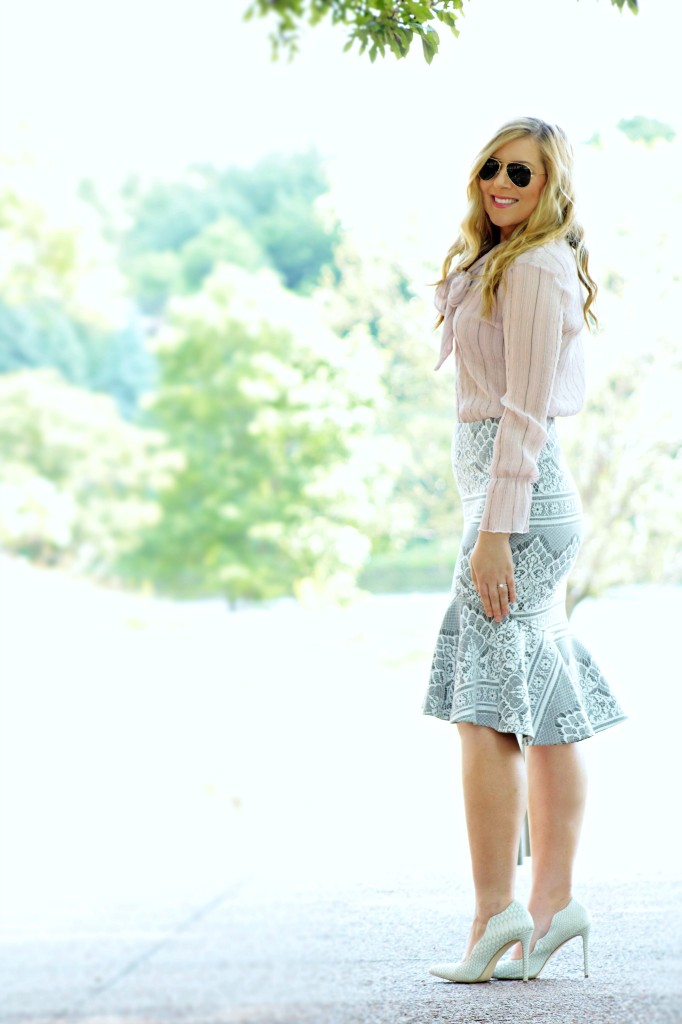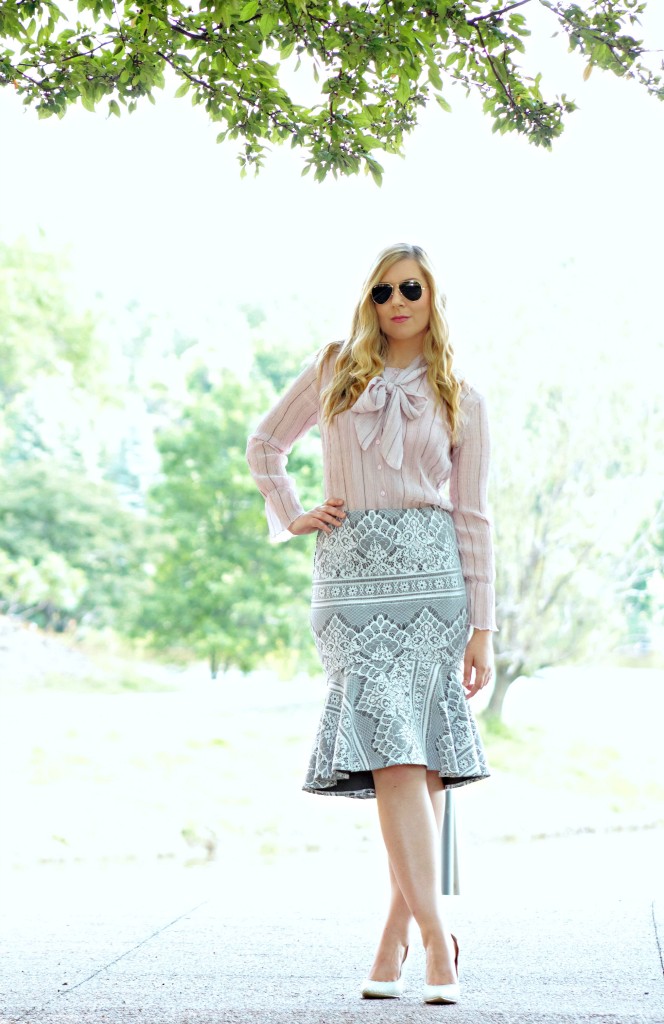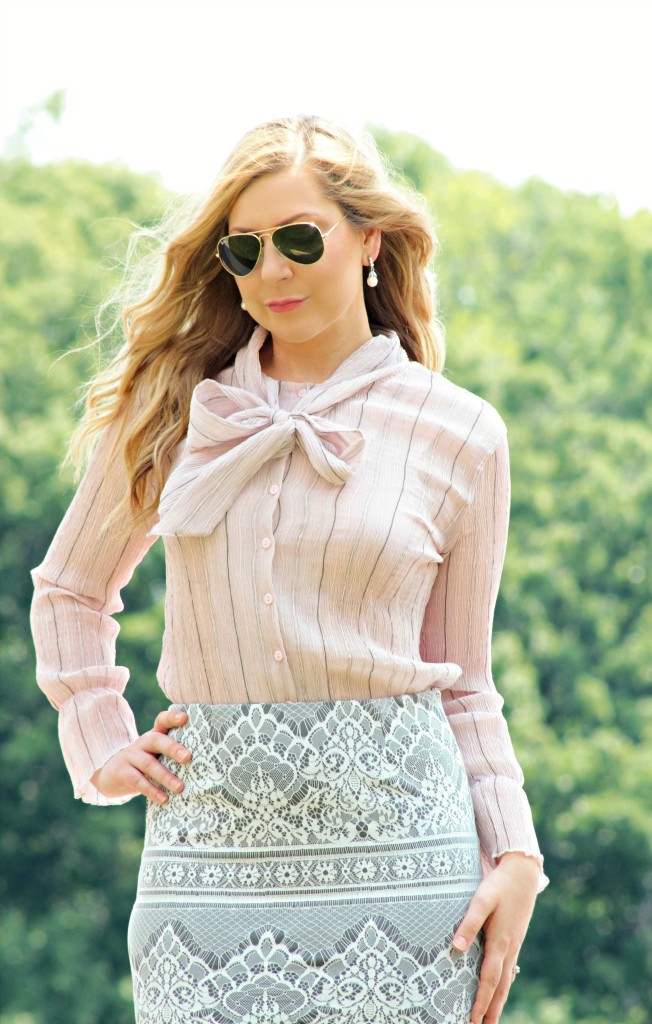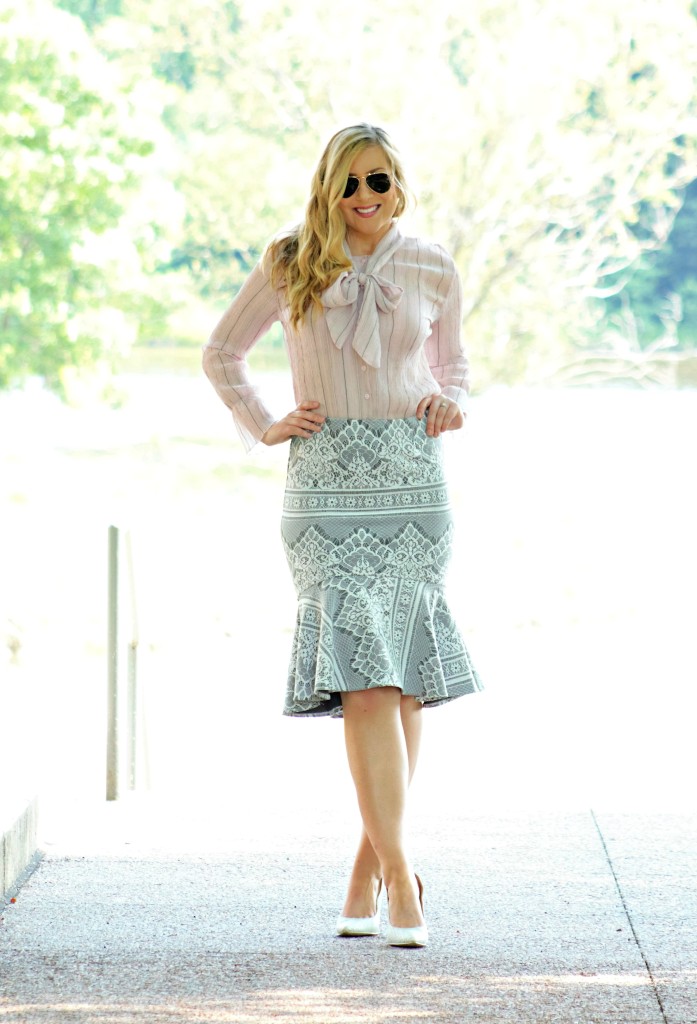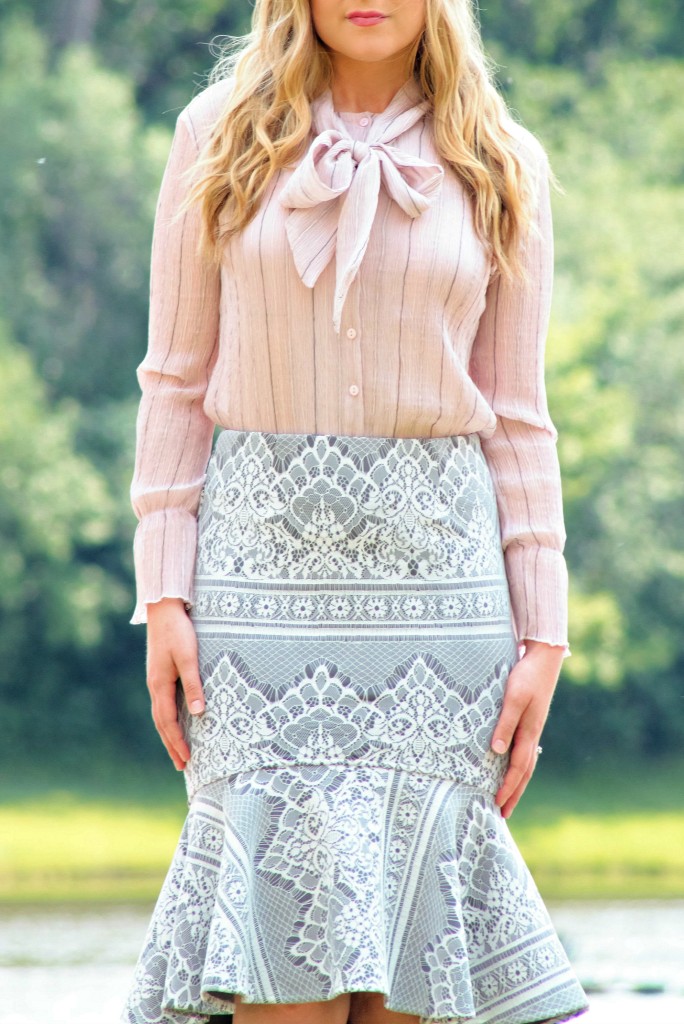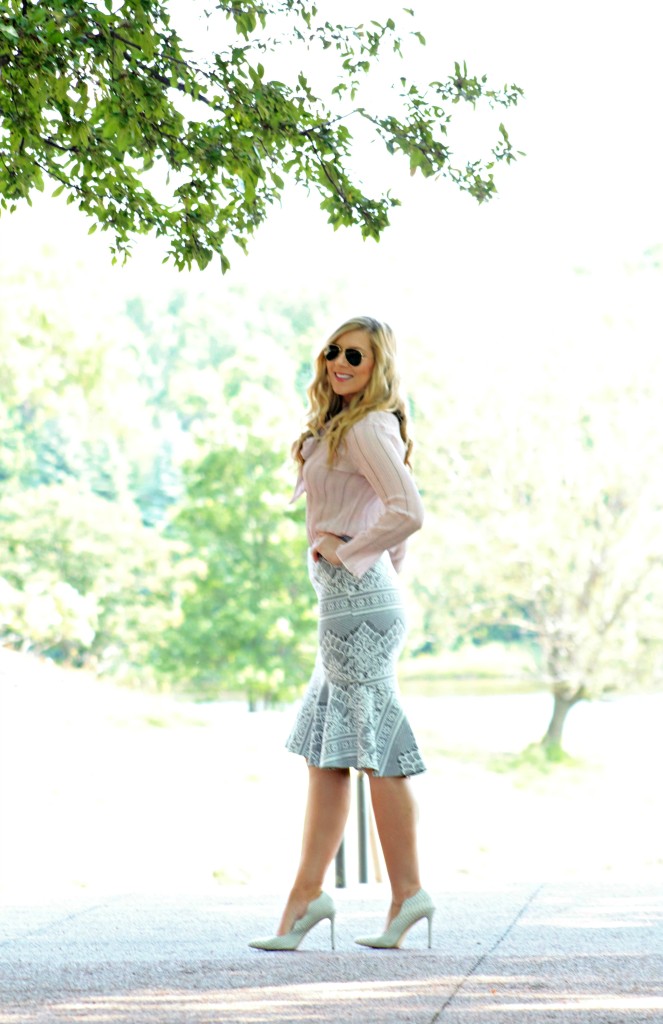 Bow-Tie Crepe Blouse, c/o Chicwish | Baroque Lace dress, c/o Chicwish | White Heels, JustFab (Similar here and here) | Lips, Butter London | Earrings, Charming Charlie (Similar here and here) | Ray Ban Aviators, c/o DITTO – use promo code RACHELSLOOK to get your first month of renting sunglasses for FREE!
Hi everyone! Sorry I was absent last week – I took a trip to DC for a work conference and took Friday off to explore. You can see my excitement via this instagram and this instagram. It was so much fun, and my first time to DC. I stayed at the Churchill Hotel during the conference, but moved to an Airbnb in the Shaw neighborhood Thursday night. This was my first time traveling alone in a long time, and it reminds you to appreciate yourself and never take for granted the time you have with yourself. I do admit missing my fiancé and puppy a lot, but I also really enjoyed exploring DC!
Now onto my outfit – I received top and skirt from Chicwish and love the way they look paired together. It is feminine, yet chic and pretty comfy (except directly in the sun on a hot summer day – much better for a bit cooler weather). Also ladies, this skirt holds it ALL in. I haven't worked out in the past two weeks and was feely pretty bloated from greasy, gross travel food – but the skirt decided to not reveal my food secrets! Hope you all have a wonderful weekend.