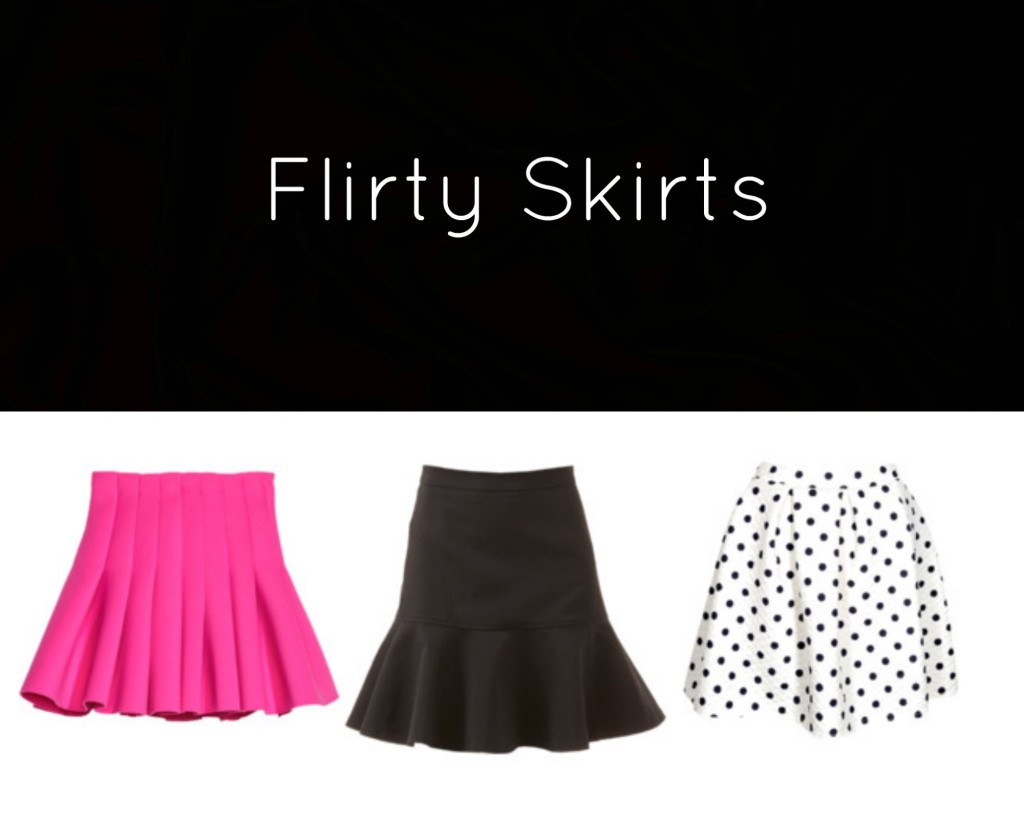 I absolutely love skater skirts, and while I haven't bought or worn a trumpet style skirt, I still think they are just as flirty and fun. I think these types of skirts are perfect for the upcoming holiday (or non-holiday if you please)! Just wanted to share a few good skirt finds, all under $50, and inspire some looks for Valentine's Day!
Hot Pink Skater Skirt – H&M $39.95
Black Trumpet-Style Skirt – Kohl's $33.00
Polka Dot Skater Skirt – Boohoo $26.00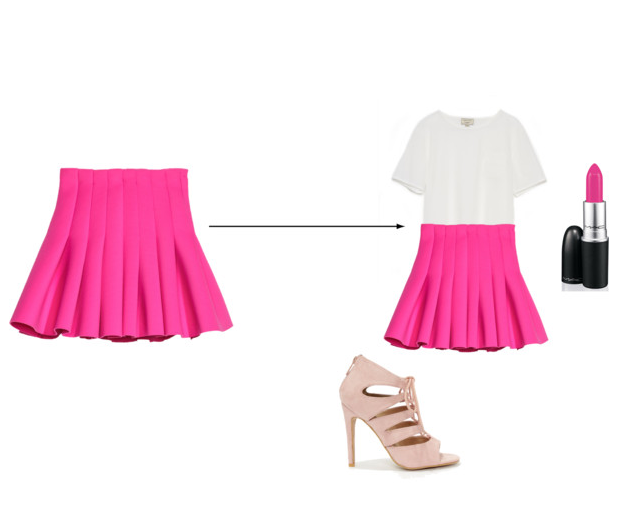 Let the hot pink skirt speak for itself by pairing it with a dressy white blouse and off-white strappy heels. Don't be afraid to match your lipstick to the skirt though, it could be a very fun, sexy look!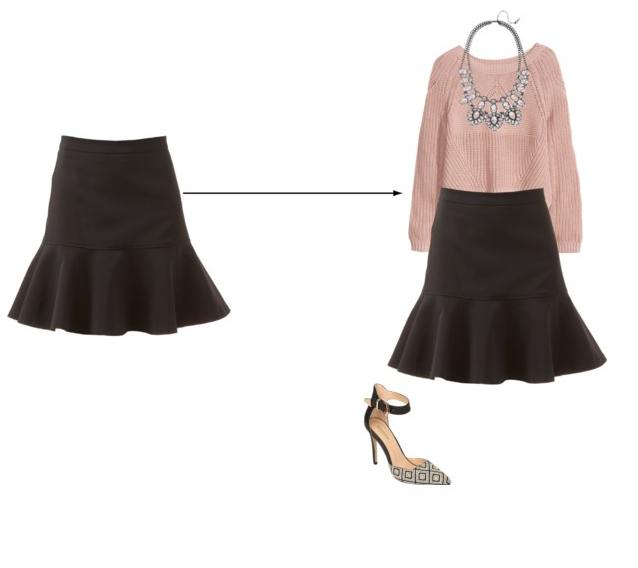 This is a very romantic, yet sophisticated look. If you live in a colder environment, pairing a flirty skirt with a sweater is probably your best bet! This gorgeous skirt paired with a blush sweater, jeweled necklace and strappy pumps is perfect.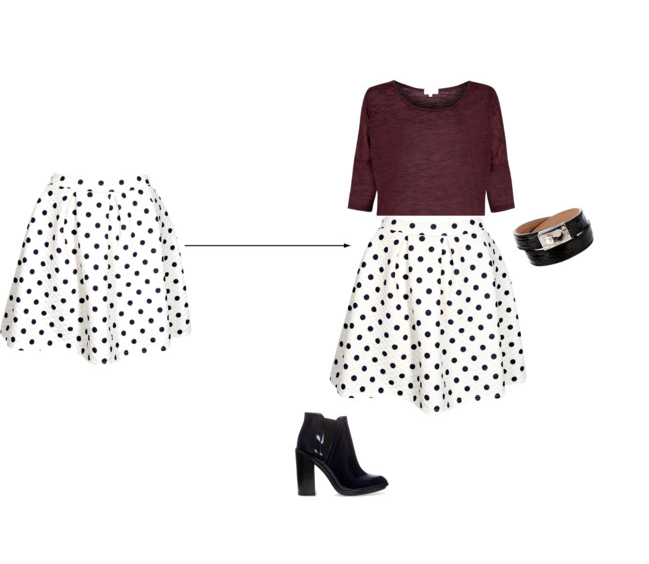 Sometimes I think when we are getting ready for a big event, holiday or date night, we can over think everything! Try pairing some edgy, minimal accessories with a feminine polka dot skater skirt. Throw on a faux leather jacket for some extra edge!
What are your plans for Valentine's Day? Or is it just another Friday for you? 🙂