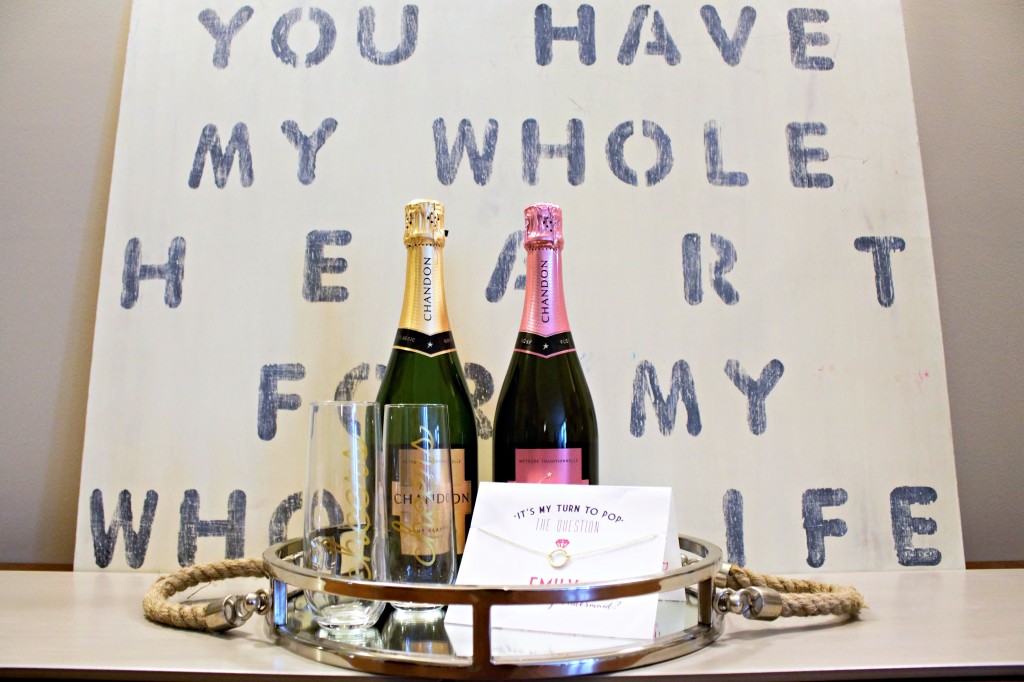 One of the most exciting parts of wedding planning so far was being able to ask my bridal party to be a part of our big day. After attending and being a part of several weddings, I know it is a huge commitment to say yes and spend the time and money to help the bride out. That's why I wanted to do something nice for my bridesmaids when asking them to be in the wedding.
I was luckily able to ask most of my bridesmaid in real life, even though four out of five live in a different state (well technically  my little sister still lives in another state but will be in Minnesota soon)! I actually found these adorable "It's My Turn to Pop the Question" bridesmaids cards thanks to Lauren at La Petite Fashionista! Her bridesmaid gift post was so cute and so many cute options! I couldn't resist the cute circle necklace that made a diamond ring so I could propose to my bridesmaids!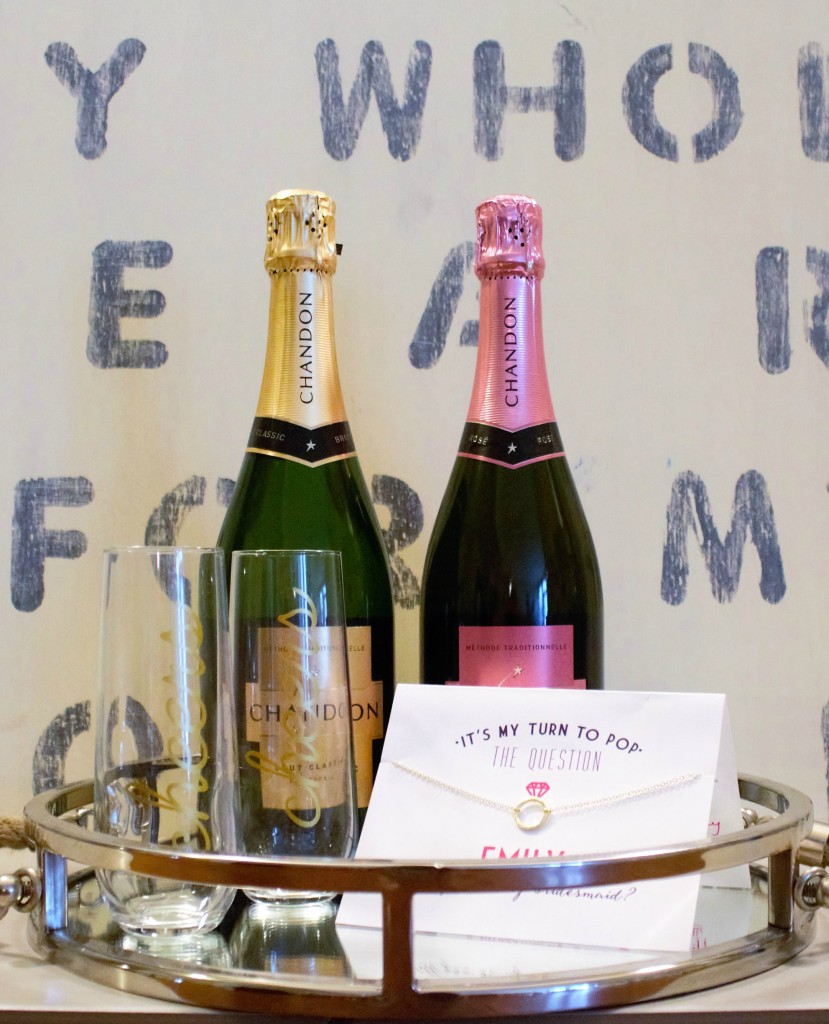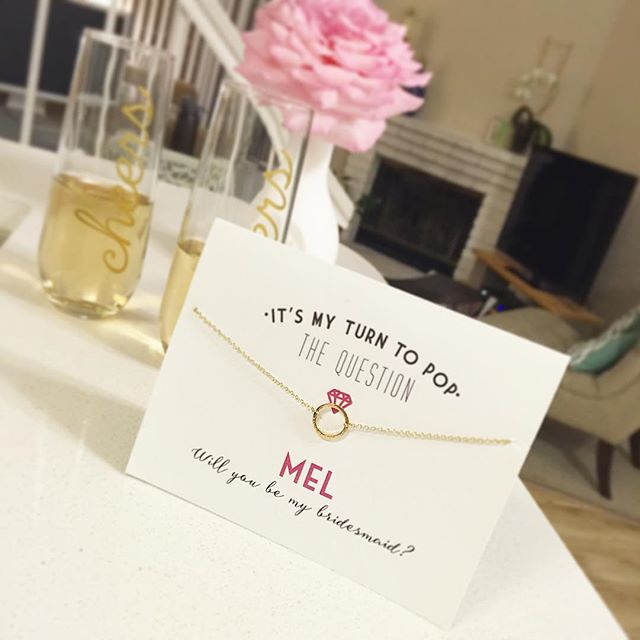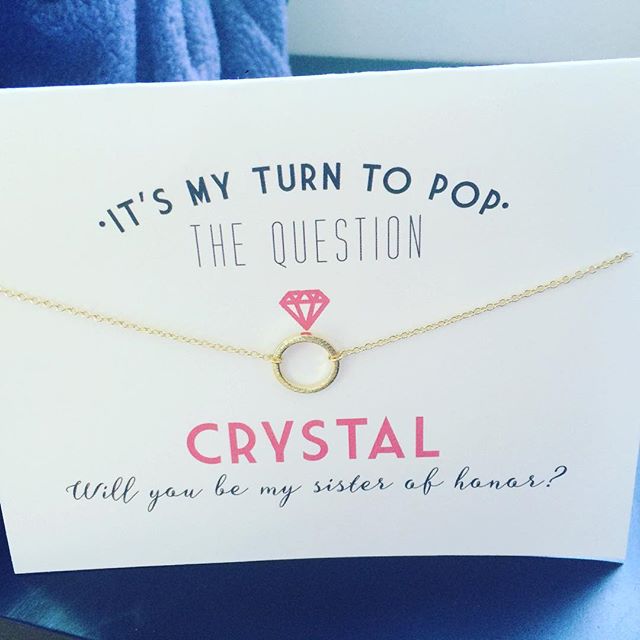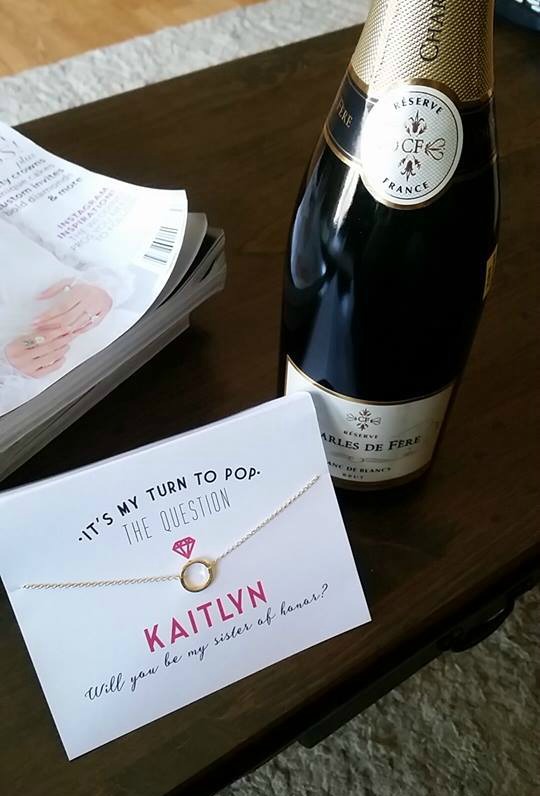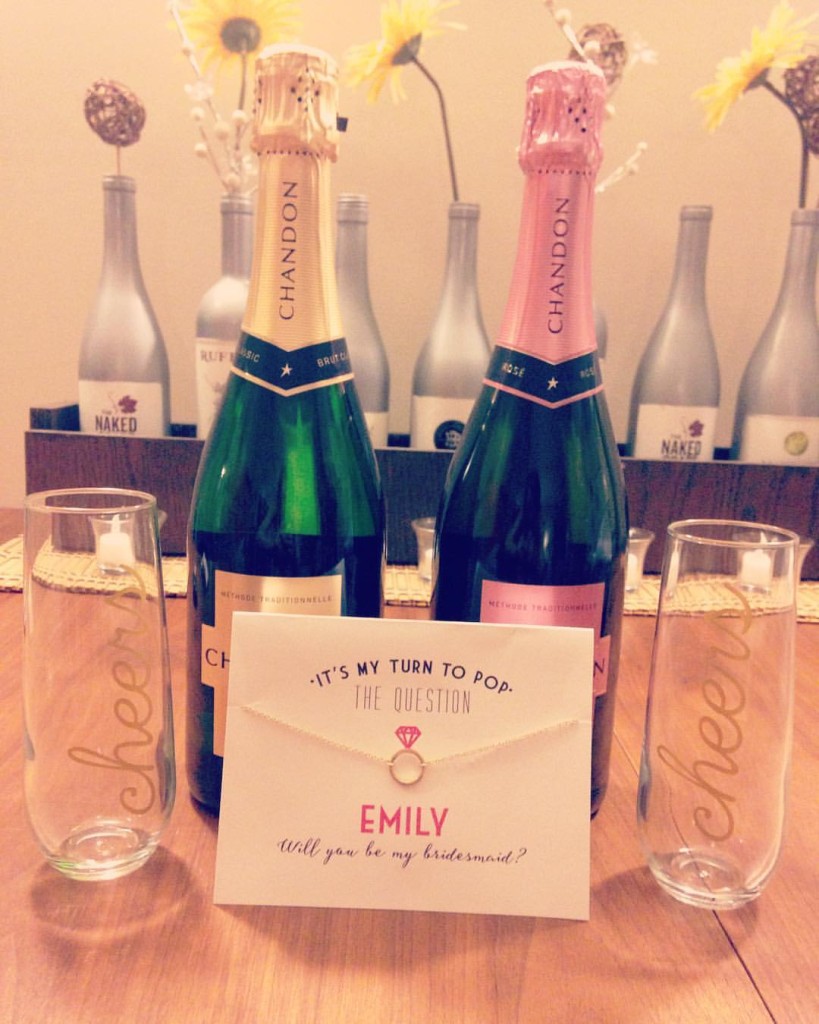 For each person, I got a card and the wedding backdrops and two Cheers champagne glasses! I highly recommend both of these Etsy sellers – they were very sweet, efficient and shipped out the products to me quickly. Plus, I looked a ton of different champagne and wine glass options and decided I wanted a simple saying and loved the look of the stemless. In fact, I loved them so much, I bought a set for my fiancé and me to use at home!
I also bought a bottle of champagne for each person, (except Mel in California – sorry Mel, next time we see you I'm buying you a bottle)! There are so many cute options out there as far as what you can do for your bridesmaids, but I wanted to do something simple, yet special. I figured everyone could use the cheers champagne glasses to decorate or use with their significant others, friends or family, and the necklace was simple enough it could go with a lot too.
Shop:
It's My Turn to Pop the Question Card | Cheers Stemless Champagne Glasses/Bridesmaid Dresses
If you are married, did you have a bridal party? If so, how did you ask them?! Let me know in the comments below. And if you're looking for more ideas, here are a few more of my favorite options out there: