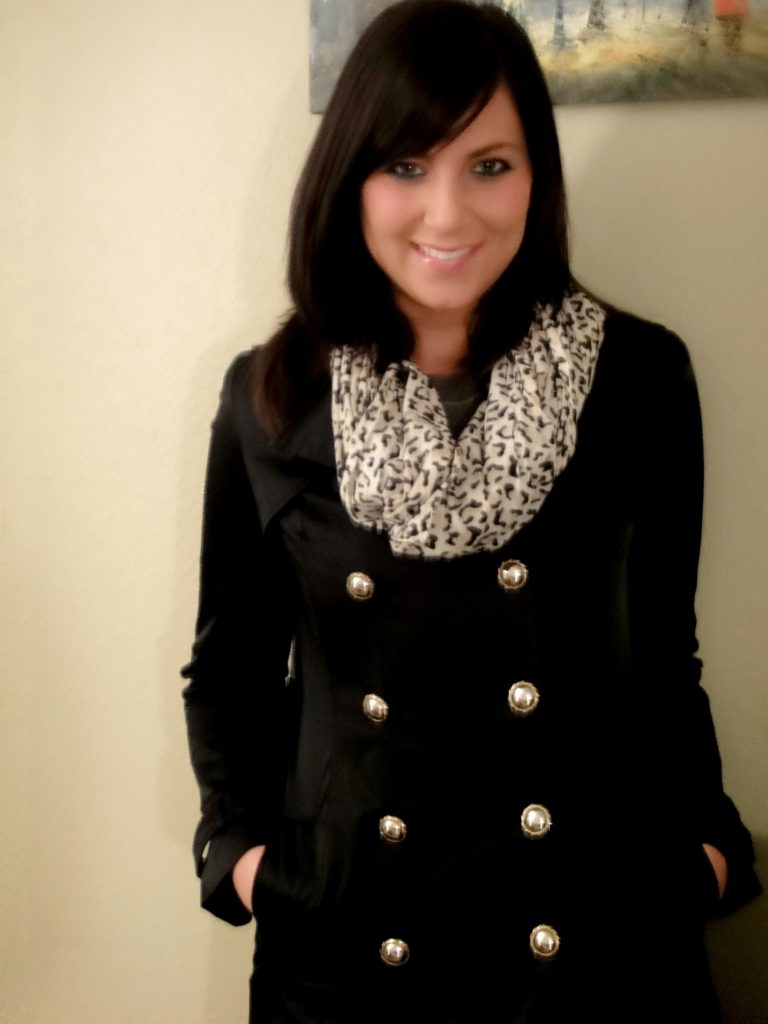 I think one of the most powerful and put together looks of all time for outerwear is the trench coat. This is why last year when I realized I was severely lacking professional outerwear, I knew I needed to find a trench coat …and on a starting salary I needed an affordable one. I literally felt like I was robbing Target when I walked out with this trendy, almost silk-like one for $19.99. I thought if it only lasted me one season, it would be worth it. Of course like many clothing items I buy (economical or more expensive), the buttons came loose and I lost quite of few of them. Who knew that I would get so lucky again and find these beautiful silver and gold metallic buttons? Thanks to my mom's help and craftsmanship, my trench coat was given a whole new life and FEEL. I loved it 10 times more than the first time I saw it, and for only $10 more my trench coat felt more like me. Paired with a leopard print scarf and red pumps, and I can sum up how I felt with one of Samantha's (from Sex and the City) favorite words: fabulous!
Trench Coat, Target; Metallic Buttons, Joann Fabrics; Red Pumps, DSW; Leopard Scarf, Primark; Black/Gray Sheath Dress, JC Penny; Metallic Chain Necklace, Express; Gloves, Target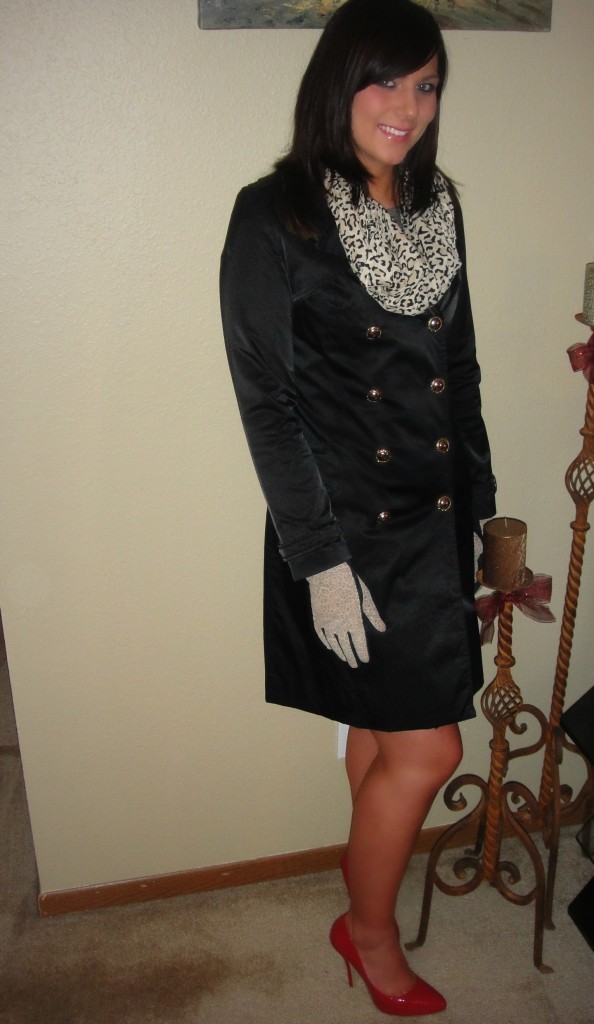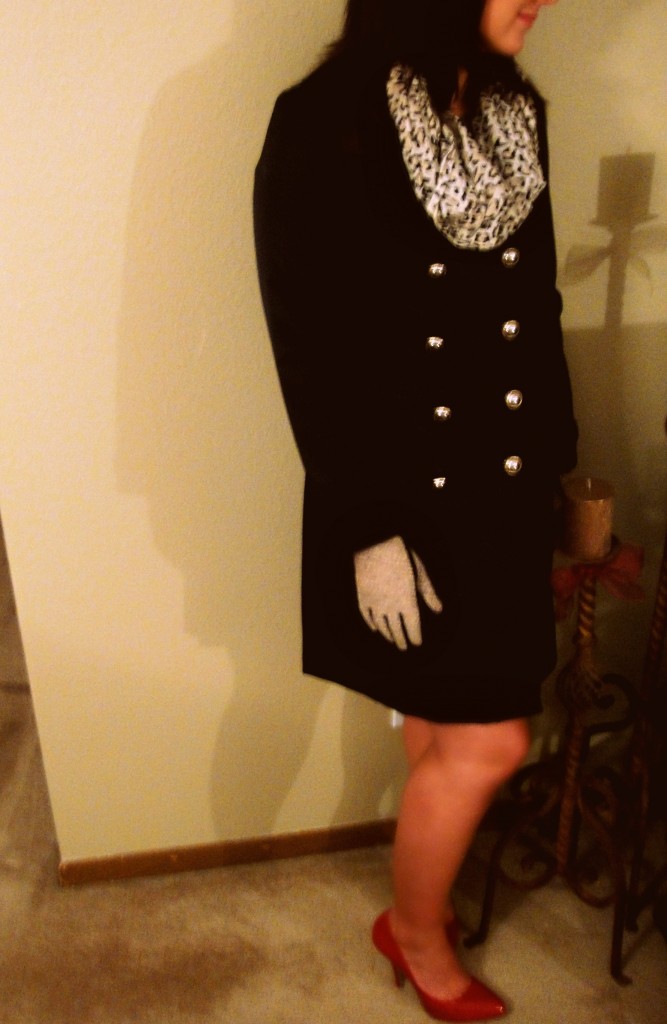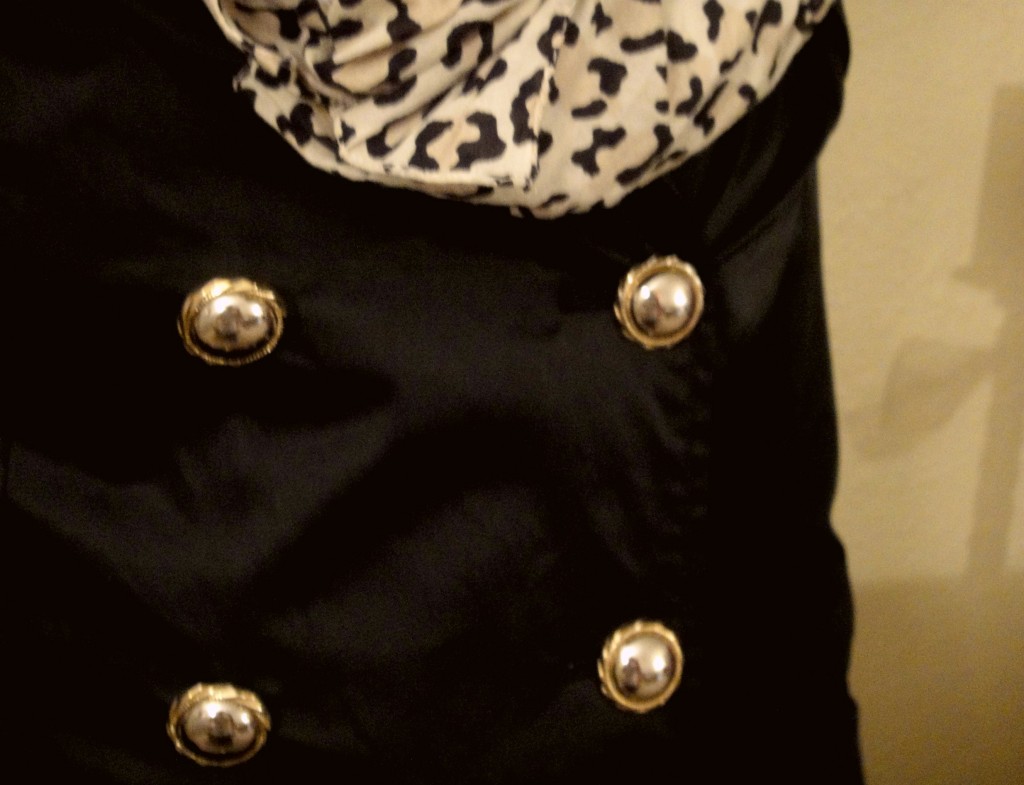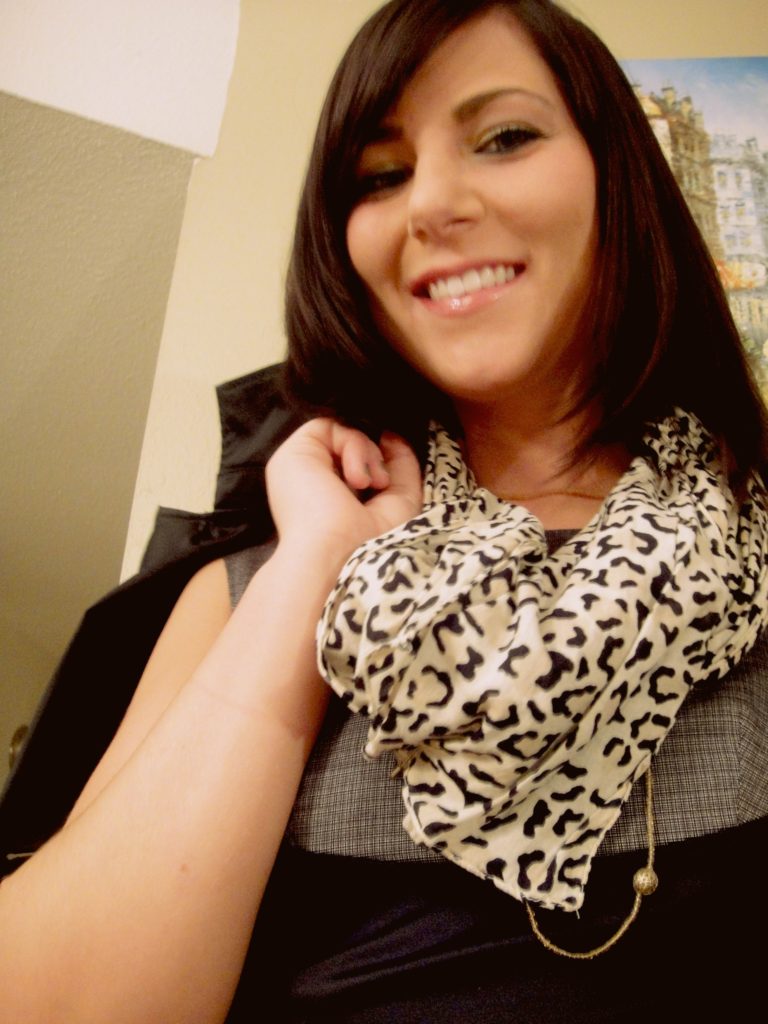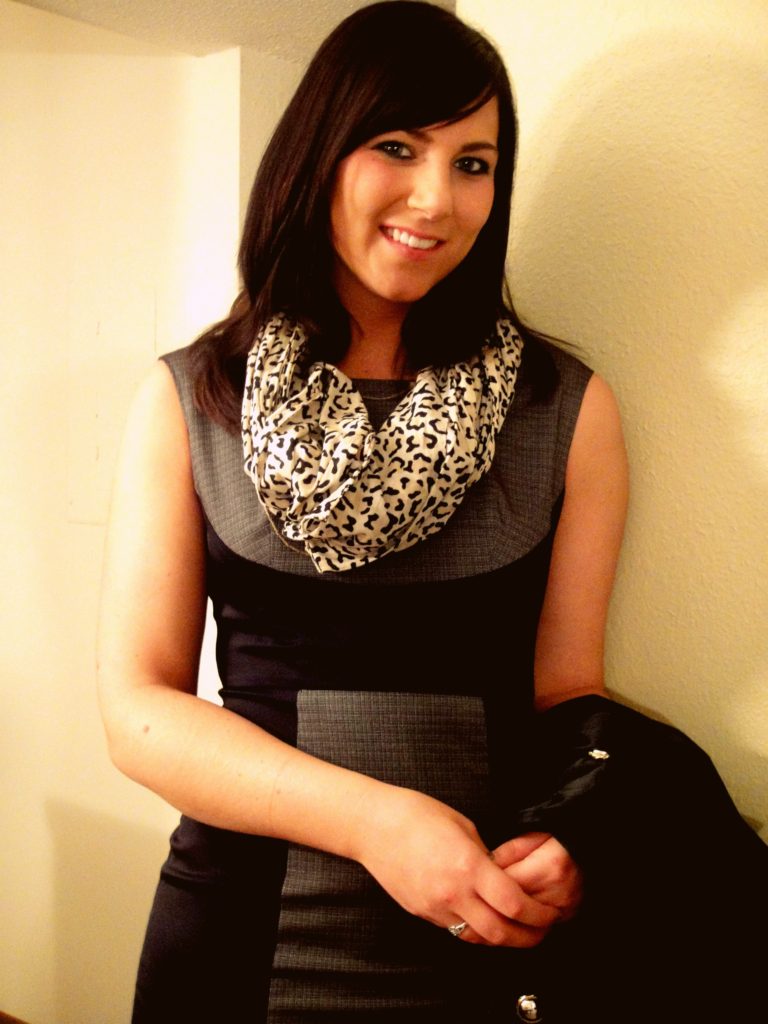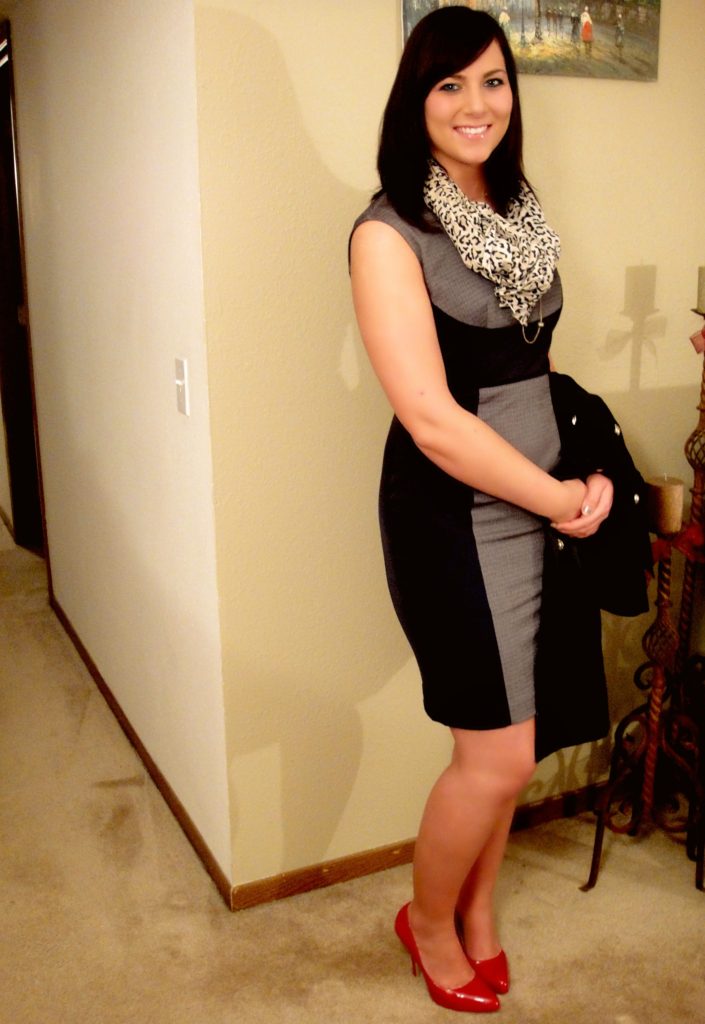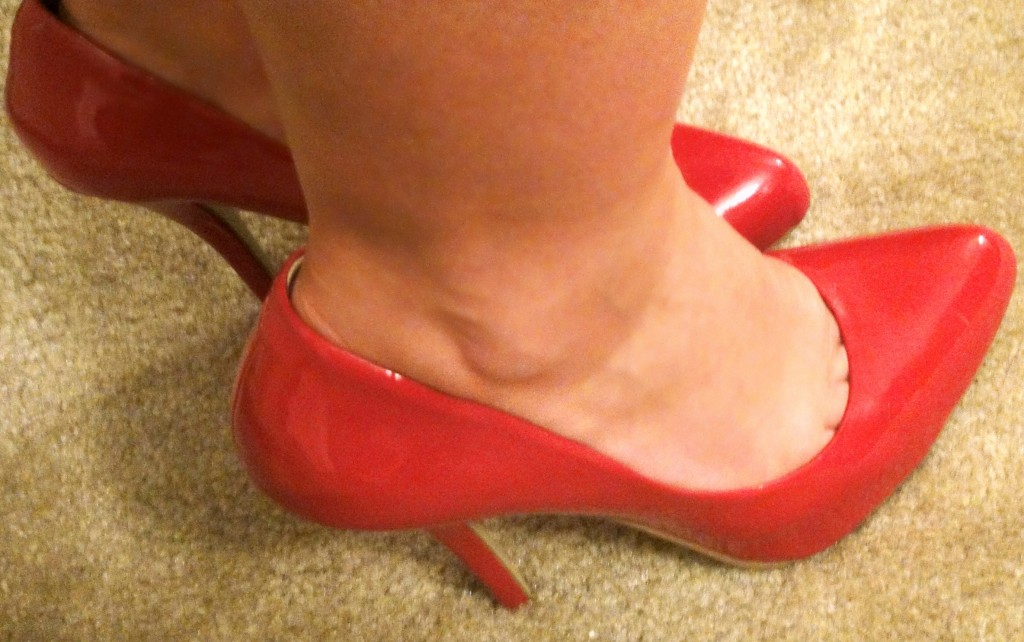 "DO" the LOOK:
Trench Coat: *INVESTMENT PIECE* Whether you find a good deal on one or spend over $200, its definitely worth it for this type of coat. Get a coat that makes sense to your climate and your style and I promise you'll be wearing for years to come!
Metallic Buttons: If you invest in a trench coat and want to take on a little project that personalizes the style of the coat, consider doing what my mom and I did… replacing the buttons. I often wear multi-metallic jewelry so getting buttons that are both gold and silver was ideal for me. Notice that I bought big ones for the front and a little bit smaller for the sleeves.
Leopard Scarf: My love of animal print and need for warmth is not a necessary piece, but if you do go for the whole outfit, I would recommend an animal print, colored heel and neutral trench because it looks really stunning. Otherwise, any color or patterned scarf works.
Black/Gray Sheath Dress: *INVESTMENT PIECE* This is a very structured, fun professional dress that I love to wear to work. It is a form fitting dress, but still appropriate. Also, this elegant dress is perfect for an event or drinks later on. If you don't own a dress like this, go for it. It is versatile and all on its own makes you feel great.
Metallic Chain Necklace: Chain necklaces are a simple way to add to an outfit that seems like its lacking something. Owning a couple necklaces like this is great for adding a last minute detail in the morning.
Red Pumps: These are a new pair I got to replace a pair I had for 5 years that just got worn out. I have gotten a ton of compliments/comments on wearing red heels, so I had to get another pair! Any type of pump or boot would work well with a trench coat and a simple dress.
Leopard Gloves: I don't usually put two leopard print accessories in one outfit, but the scarf and gloves are still pretty simple and come together with red pumps. But have some fun with these too if you are keeping other elements more simple (colors, textures, patterns, etc.)