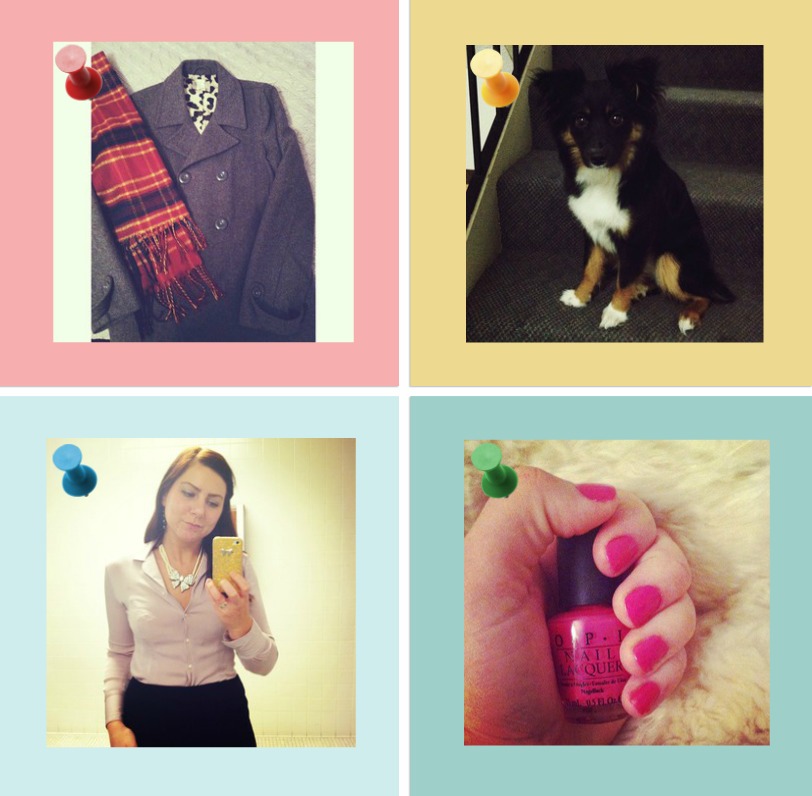 Life has been interesting as of lately. This week we went couch shopping as our poor old couch is on its last leg (literally). Gotta love when unexpected expenses come up! Also, I've rearranged  changed my priorities in the past week with the top ones being working out/eating healthy and getting organized. There has been a lack of outfit posts lately too, which has been a combination of me coming home and changing into work out clothes ASAP and not wanting to stand outside in the cold. Indoor pictures don't ever turn out well in our apartment because we have a lack of lighting (no central lighting, just the lamps that we have bought and placed in rooms). So anyway, I started Jillian Michael's 30 Day Shred on Tuesday and have been sore and tired ever since. Seriously though, I hope it will pay off and get me back on track to working out on a consistent basis and being healthy along with a good diet (hopefully I stick to the full 30 day shred).  I can't focus my energy in all the places I want to right now, so I have to prioritize and this is how it has turned out for me.
Top photos: Shopping and Puppying… some other things I've been up to! Got this coat and scarf for $0.10… how you ask? Well I sold clothes at Plato's Closet for $13.90 and this coat/scarf cost $14.00 from there so I literally handed them a dime and walked out of the store with these new finds! Puppying… meaning giving loads of attention to my needy (luckily cute) puppy. Emma must not like the colder winter weather either because she has been cuddling and craving attention way more as of lately. We are also on the hunt for a puppy sitter while we are away in Vegas! Hopefully Lori from A Little Slice of Special will be able to help us out!
Bottom Photos: What I've been wearing this week, a lavender, pastel blouse and my favorite bow necklace (I apologize it has been in at least 3 of my Instagram photos) and a black maxi to mix up the typical pants/pencil skirts & tights work wear. Also just painted my nails in OPI La Paz-Itively Hot

in anticipation of Valentine's Day.
In other good news, today my bf and I have been dating for 23 months (sounds silly right?) Well I tell you what, I have never celebrated so much in my previous relationships and when you want to celebrate each day, each week, each month and each year together, I think it is pretty safe to say you've found your match! I literally get that excited about coming home to him every night!  We like to do a little something special each month, whether it is just dinner or hanging out at home with NO computers, homework, work or blogging. Just us time.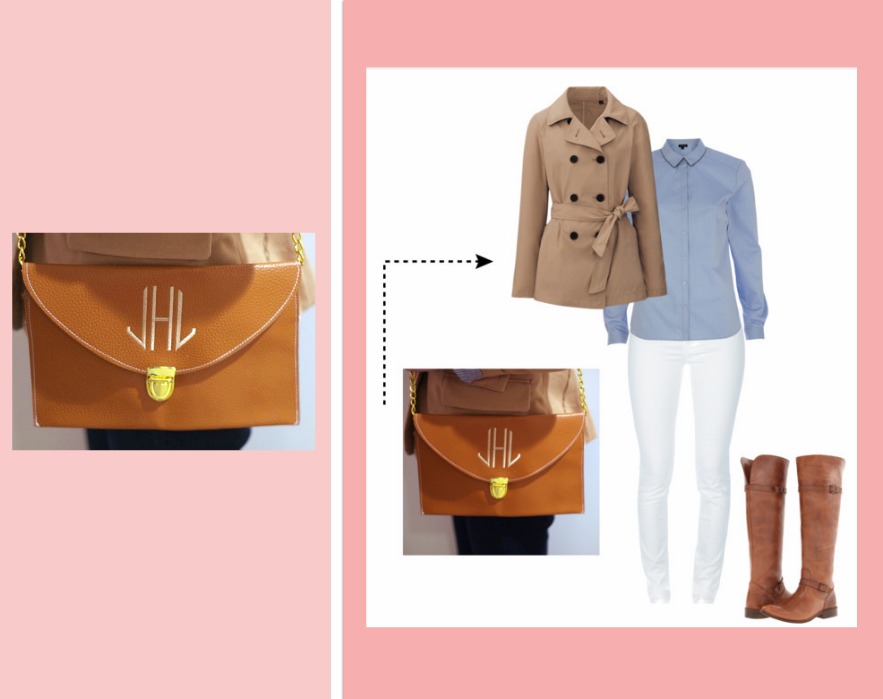 A monogrammed envelope clutch purse for $24?! Yes please! How cute are monogrammed bags?! I love almost anything monogrammed so finding something for less than $25 that I would use on a regular basis is amazing. Plus, you get to choose what color of purse/lettering you'd like. This would also make a great monogrammed gift for someone, maybe for Valentine's Day?! Find it at Etsy.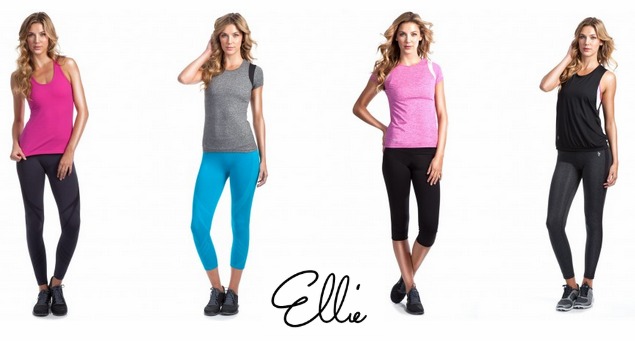 Have you heard of pv.body or Ellie? pv.body is now Ellie and it is a monthly subscription similar to JustFab or Shoedazzle, only for workout clothes. The cool part about it is that each month they come out with new designs and if you are a Fitness Fashionista Member, you get to select two items before the general public gets to purchase items (could be a top and pants, two tops, two bottoms) or they randomly select two for you (a top and a bottom) if you like the surprise aspect for $49.95. Otherwise each item costs between $35 to $55, so it really is a great way to update your workout clothing at a great price and get some cute, chic styles. See my video review on it above! P.S. This part of the post IS NOT sponsored and I did not receive any free samples. Just a new service that I love and plan on continuing to use!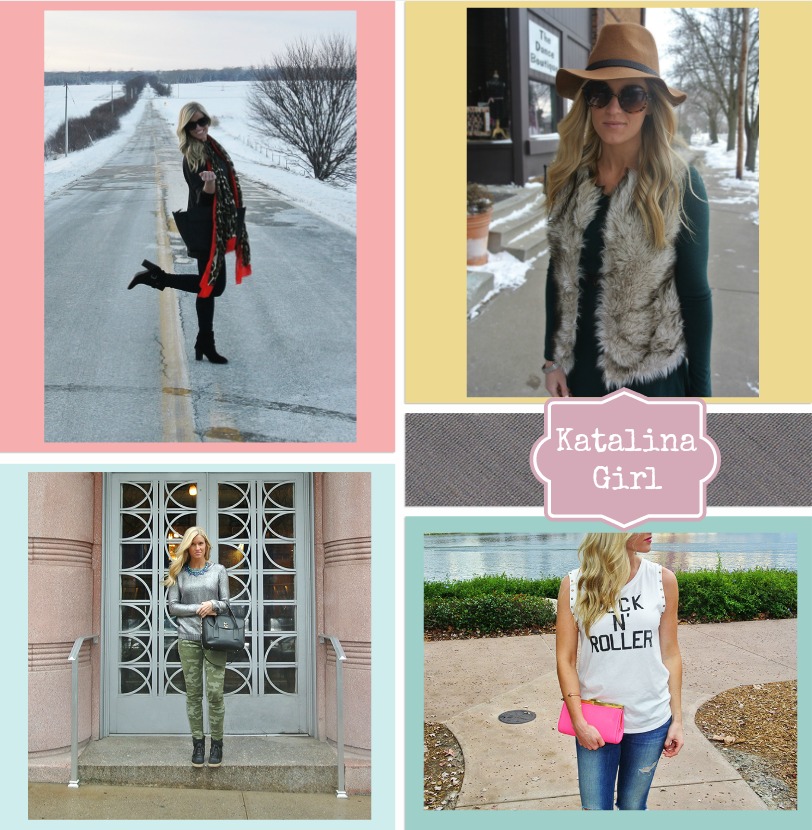 I can't really describe how much fun it is to find new blogs that you absolutely love and are inspired by! That's why when I discovered Katelyn's blog Katalina Girl, I was in for a real treat! Her edgy chic style is always spot on and she shares a variety of interesting posts. Best yet, she is a fellow Iowa State-r, even though I didn't know her at the time I was in college, I still miss my college years and think it is so fun to connect with people who went to the same school as you, and are as obsessed with clothes as you. This gorgeous girl's blog is fantastic so make sure to check it out if you haven't already!