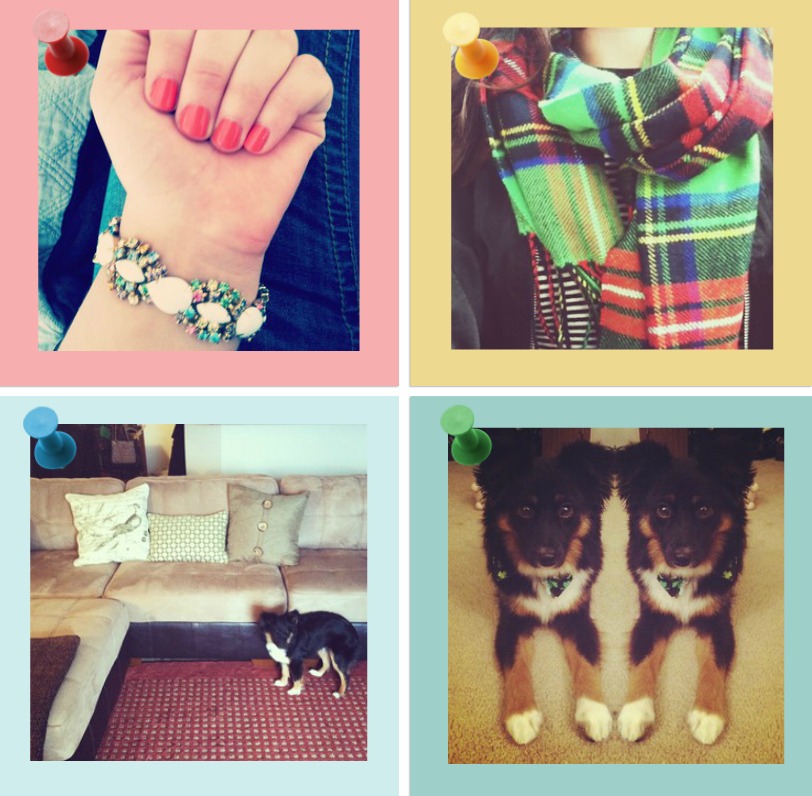 Let's talk about life lately… it has been a couple weeks since I've done a weekend post.
Earlier this week I went and got a manicure… I loved my blue nails, but after doing our dishes, my nails started to chip. I got lazy and went to the mall and picked out this gorgeous orange color. Went well with the bracelet I was wearing that day! (my grandma gave me this bracelet, along with a lot of other jewelry. She said she just doesn't wear it anymore and would rather have someone get use out of it… gosh I love her!)
Last week I wore stripes with plaid… something I've been seeing on a lot of bloggers, such as Shanna, AJ and Dora, lately and just LOVE! This easy-to-wear outfit was perfect for casual Friday!
The last time I did this post a couple weeks ago, I talked about how we needed to get a new couch, well we found one from Ashley Furniture and have been loving it! Emma has been growing quite a bit and it was funny to see her next to our new couch, made her look as small as the day we got her!
And last, but not least, Emma got her first hair cut! We have had her butt hair trimmed before (on this breed it seriously gets obnoxious… also sorry I don't know how else to describe the hair around that area haha), but we never did the full grooming process. Her ear hair (inside and outside) was trimmed, paw fur trimmed, butt hair trimmed and buzzed and hair trimmed all around. She is looking extra chubby right now because the first few days after blow drying her hair it just stands up so much. But she also kind of looks like a little fluffy teddy bear (her ears look a little bit more round than pointed now). My boyfriend doesn't think so, but what do you think: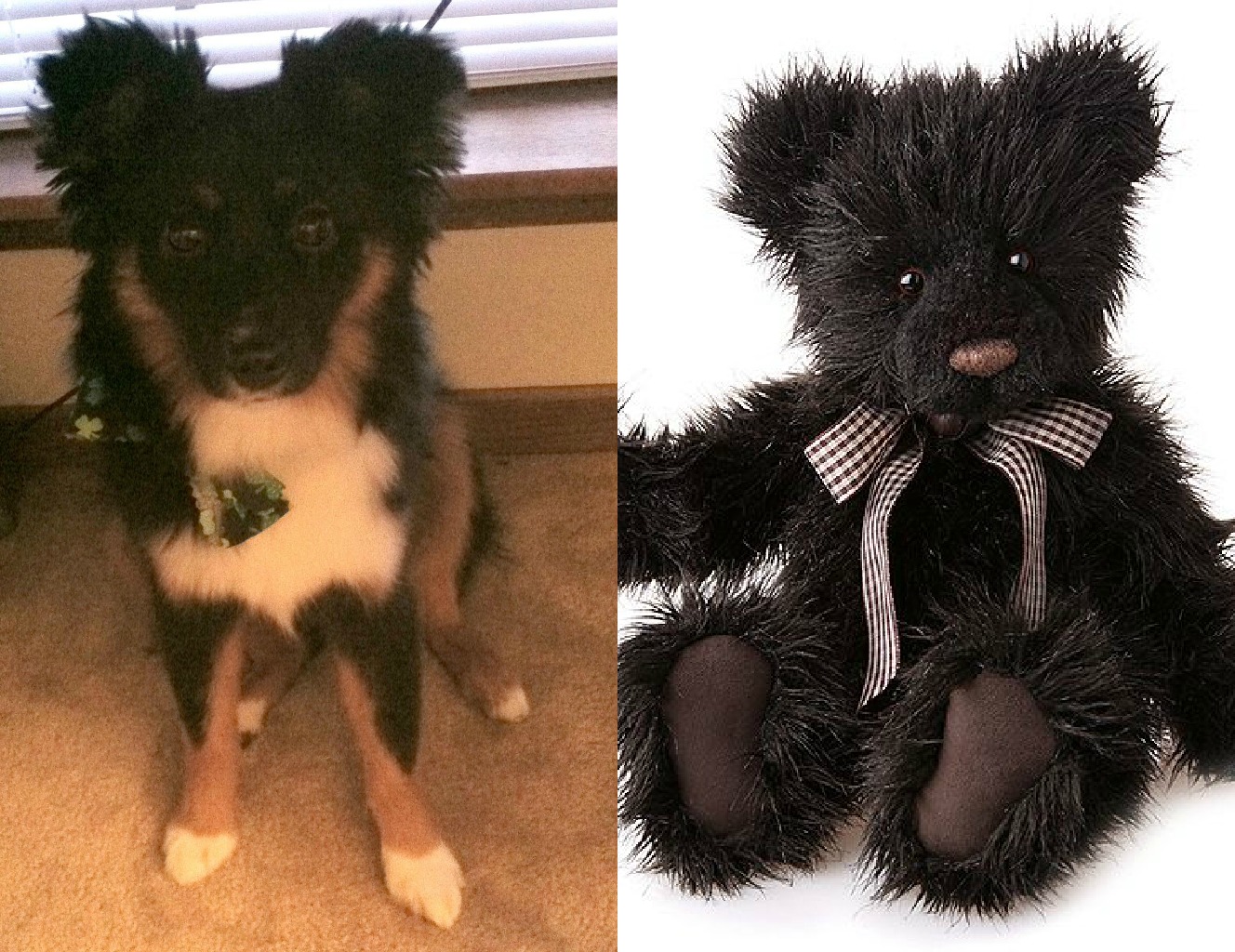 But holy cow people, I did not know it cost this much to get a dog groomed. Cost about $10 less than I spend to cut and dye my hair….jeeeeeeesh!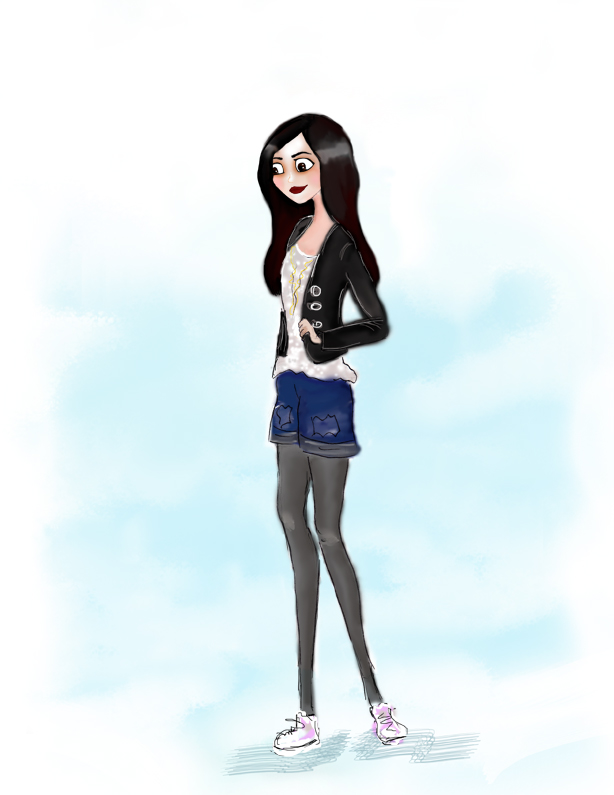 In other exciting and unexpected news, I woke up yesterday to be tagged in one of Elena Fay's posts on Instagram where she had illustrated one of my previous looks (see here). I am seriously obsessed with fashion illustrations… that's all that used to be hung in my bedroom (until I moved in with the bf) and currently is my at-work calendar and planner! I just am still so giddy because Elena is such a talented artist!… thank you Elena, you are so wonderful! She features bloggers every week, so make sure to check out her blog!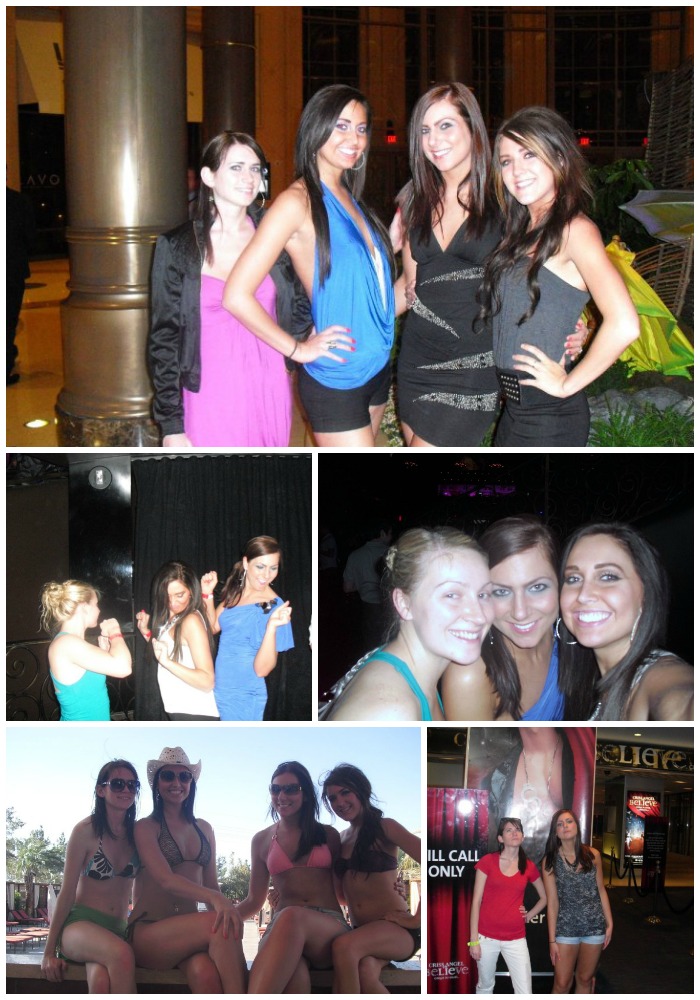 Next weekend I will be in Vegas with the boyfriend (I'm sure you are sick of hearing about Vegas and this trip with my boyfriend) but I can't help it, I love traveling, and the last time I was in Vegas (see photos above) I just had an absolute blast with my girlfriends! Granted, life was pretty good then, just graduated college and went for a week to forget my worries (such as not having a job straight out of college), but who doesn't need some time away from a full-time job every once in awhile? Also, call me crazy, I might just be taking a girls Vegas trip in May. Who said it wasn't a good idea to go to Vegas as often as possible?  Plus two of my best girlfriends from college live there and I haven't seen them in a couple years! Needless to say, Vegas is always a good idea.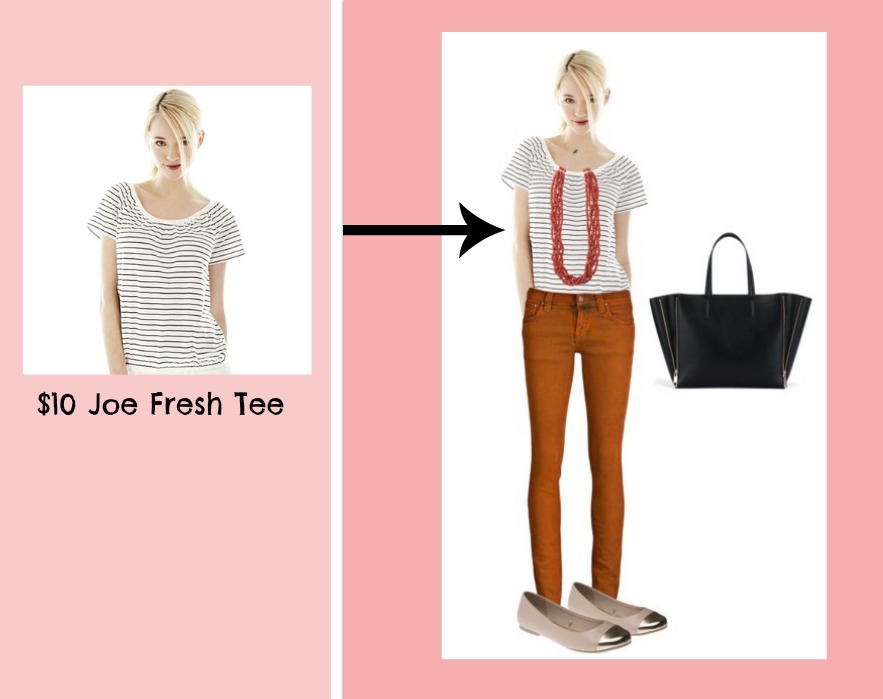 Can we pause and cheer for Joe Fresh coming to JCPenney?!?!?! Okay, YAY! The line is out now and there are some super cute, super affordable items, including this striped tee. I am in desperate need of a new striped tee (my current one is from 5 years ago that I got while studying abroad… it was cheap, less than $10, but the memories attached to the t-shirt are hard to let go of). Anyway… this striped tee comes in more colors and Joe Fresh has other tees for under $10. Check out the new collection here.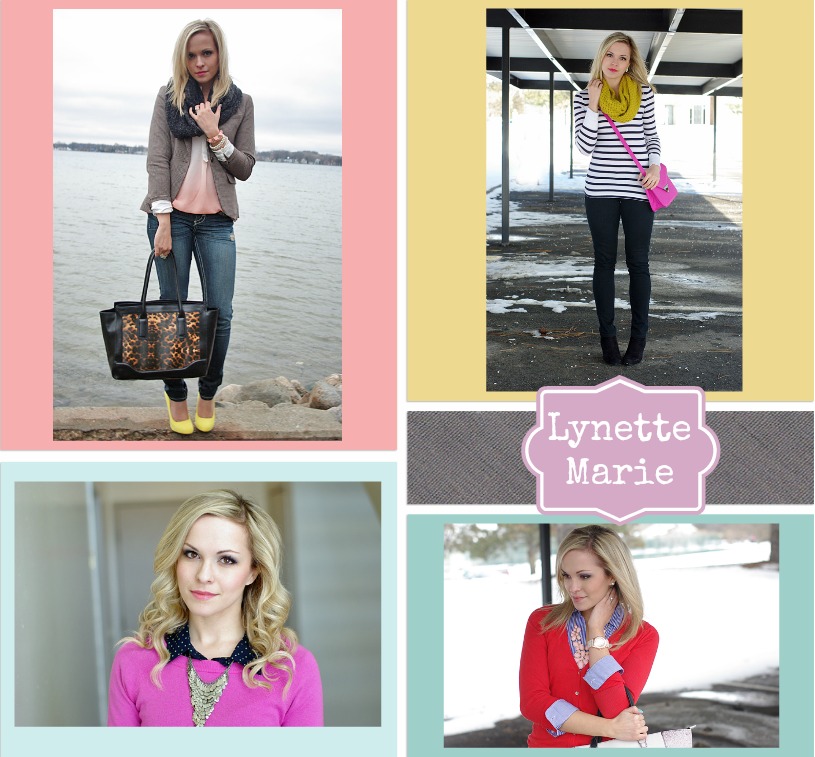 Okay, can we talk about how incredibly gorgeous this girl is?! Seriously, I'm super jealous of her beautiful eyes, rocking body and perfect hair. I'm sure you've been to her blog, Lynette Marie, but if you haven't… check it out now! She has anything and everything you could possibly want to read about: outfits, beauty tips and reviews, fitness, fun date ideas, shopping and budget posts. Also, you MUST read her wedding posts here and here. It is a perspective coming from her and her husband… so touching and sweet. And she always looks amazing in her outfit posts… without spending a ton of money on her clothes! That is an A ++ in my book! Thank you Lynette for being an inspiration!