Since Valentine's Day is now only a week away, I thought it would be fun to share some of my looks from last year. I will be doing a couple posts next week as well on what to wear and what I'll be wearing this year as well. (To see the full post, I wrote "See full post here" after each photo if you'd like to see more).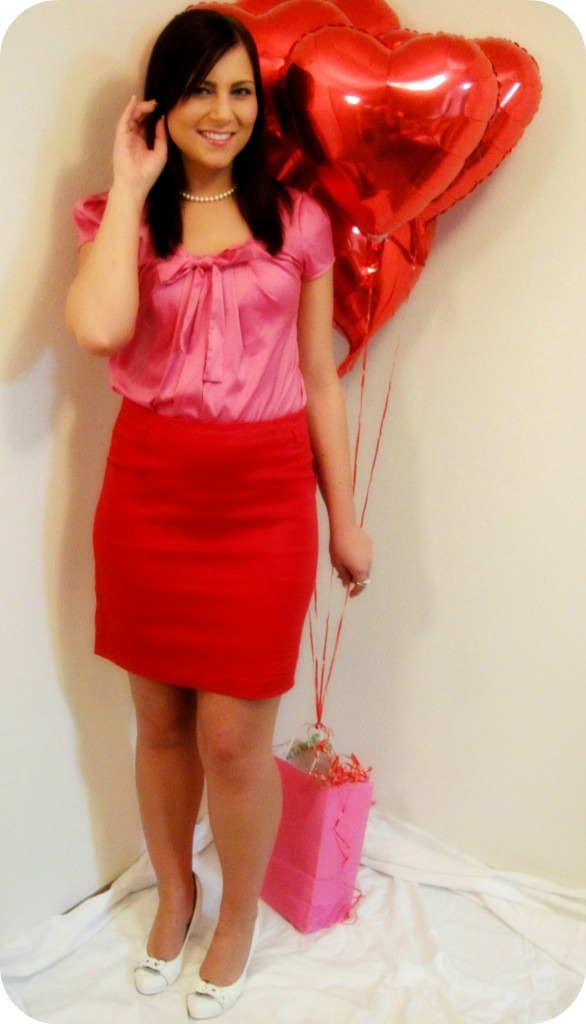 Colorblock: Simply pair a pink top with red bottom or red top with pink bottom (could be skirt or pants). So simple, so fun and really vibrant for Valentine's Day! Add a pearl strand to make it classy and chic! See the full post here.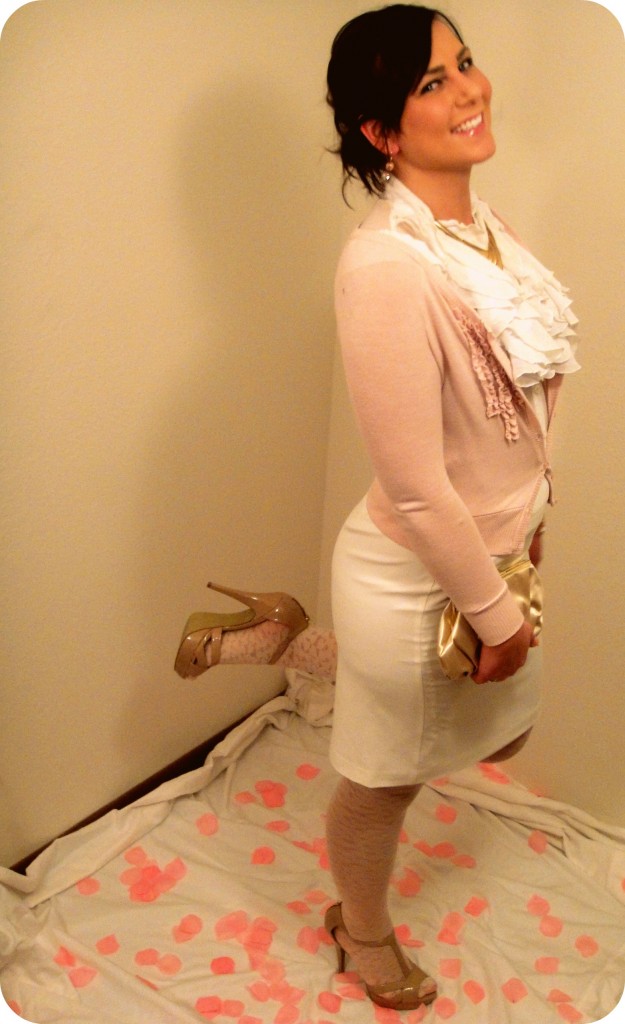 Patterned Tights: Who doesn't love a pair of tights with a pattern!? Why not wear some heart tights and play up a soft, pastel pink color paired with nude heels and a ruffle top. I wore this last year to work on Valentine's Day. No reason you can't have fun with your outfit at work (if the work environment allows for it of course!) See the full post here.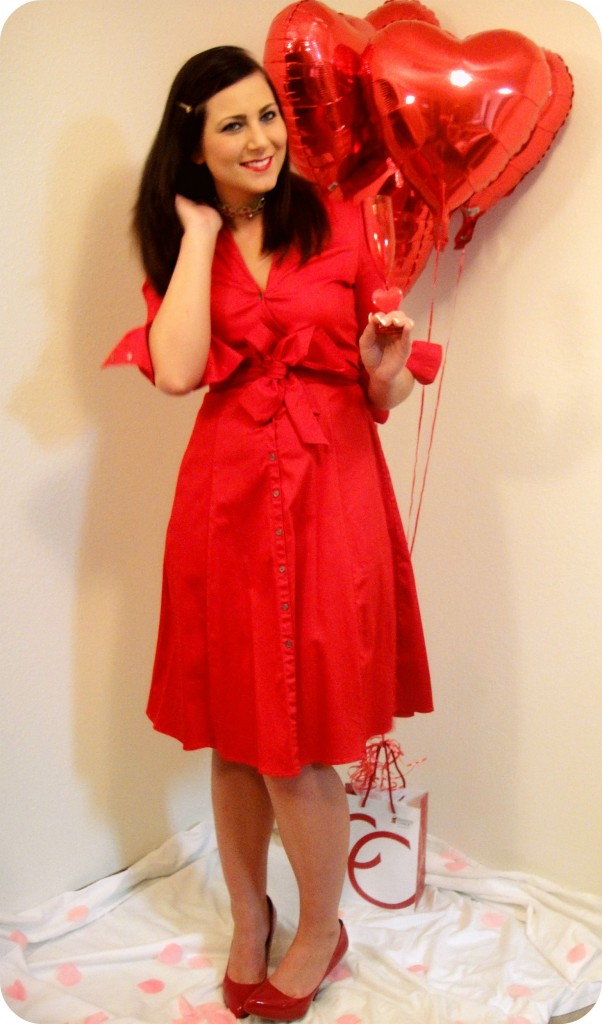 Monochromatic: Wear all red! It may seem a bit too intense, but it actually looks really chic. Remember Blake Lively in her all-red get up? Yeah, I'm no Blake Lively, but I think my red shirt dress + red pumps still turned out okay! See the full post here.
What are you planning on wearing for Valentine's Day?!