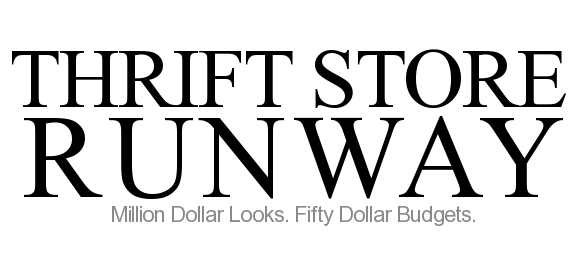 Hi everyone! I am excited to announce I will be a judge for this month at Thirft Store Runway. Never heard of Thrift Store Runway? …well let me introduce you! Thrift Store Runway is a contest where five cash prizes are given away a month for the best thrifted outfits. The point of this contest is to show off how you can style an outfit on a budget because that takes skill!
So all you thrifters out there, make sure you enter! The top five winners will all receive cash prizes! $100 if less than 49 people submit their looks and $500 per winner if over 50 people enter! SO make sure to spread the word and tell your friends and family to submit their looks too! The more people that enter, the greater chance that the winners will receive $500 in a cash prize. If nothing else, take a look at Thrift Store Runway and see how creative people have gotten with their thrift store finds!
I look forward to seeing all the looks this month! Also, stay tuned… I am going to be a guest contributor to Thrift Store Runway soon!