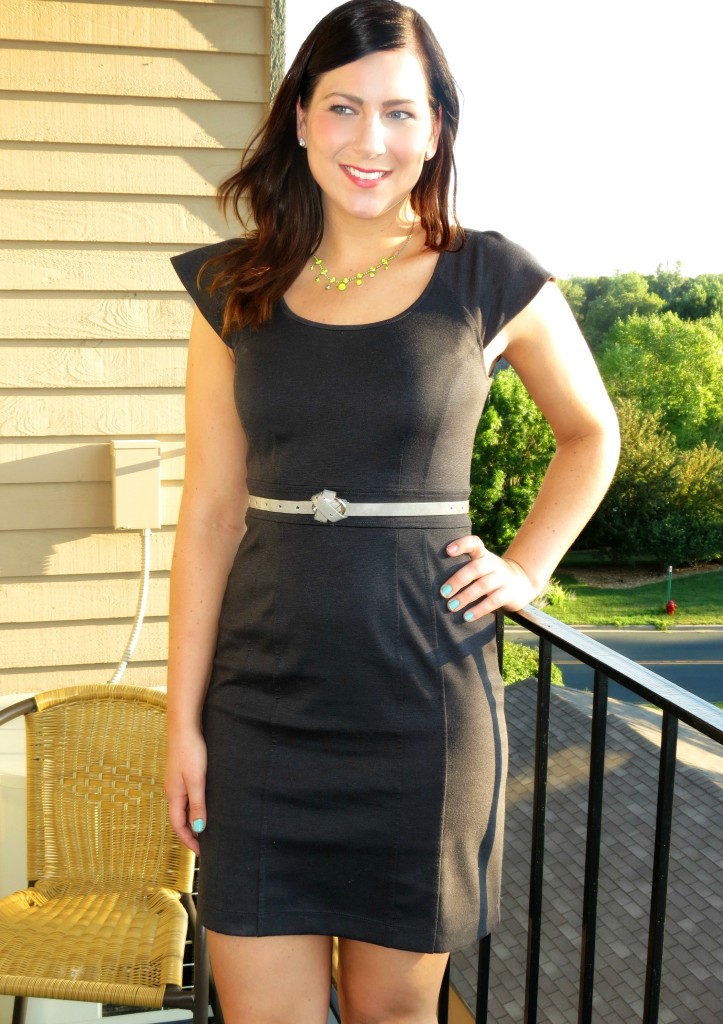 There is nothing better than throwing on a sheath dress and a belt in the morning to feel completely put together in minimal time.  After our first night with the puppy, I wasn't very awake yesterday morning, but I knew I wanted to wear my new neon necklace! It isn't a very big necklace, but for work it gives just the right amount of color to an otherwise simple outfit.  The other perk… my snakeskin pumps.  A little neon, a little pattern and a little gray dress! P.S. My boyfriend picked out this dress for me when we were shopping once…. uhhh score! It is one of my favorite work dresses and can literally be paired with anything. Oh… and I LOVE wearing gray in the fall and winter, so perfect dress to transition into these months!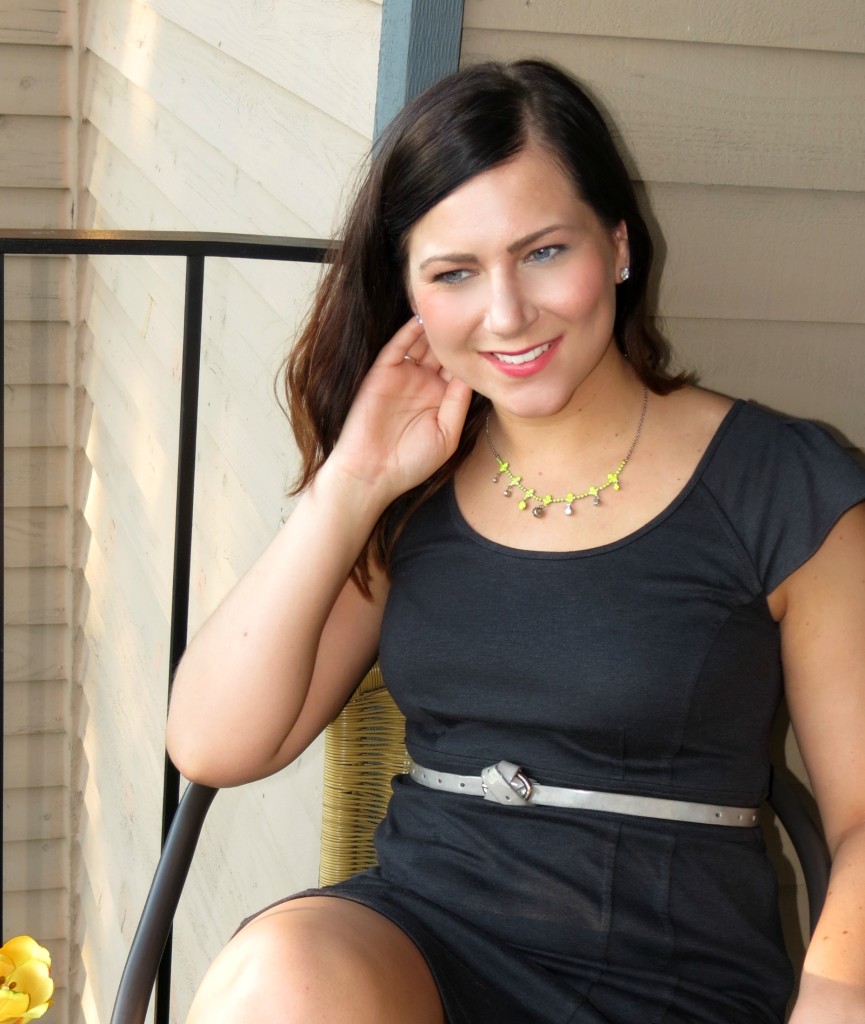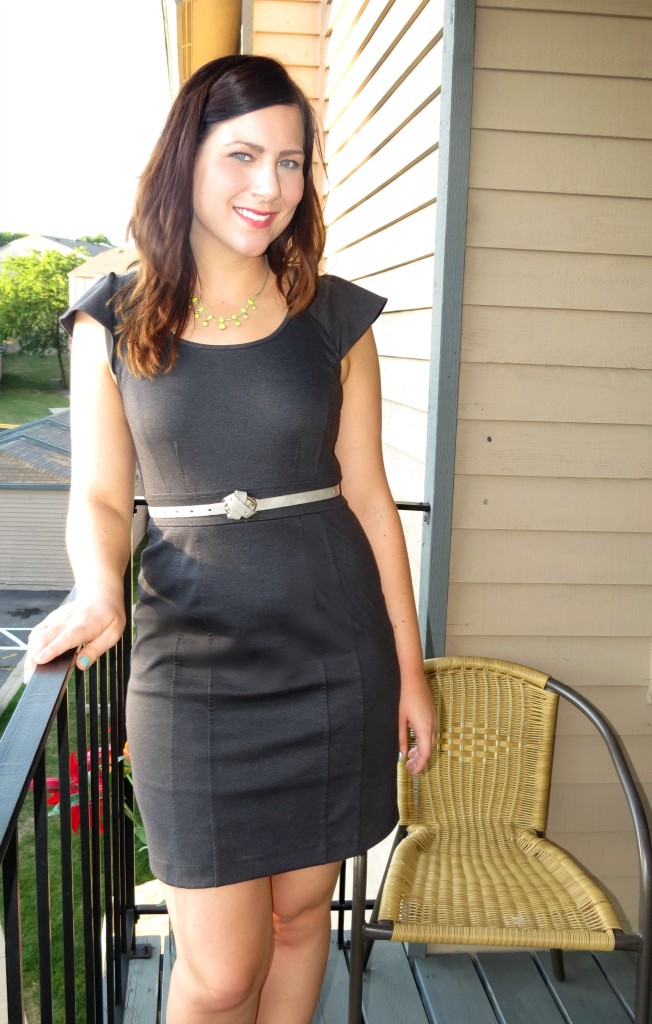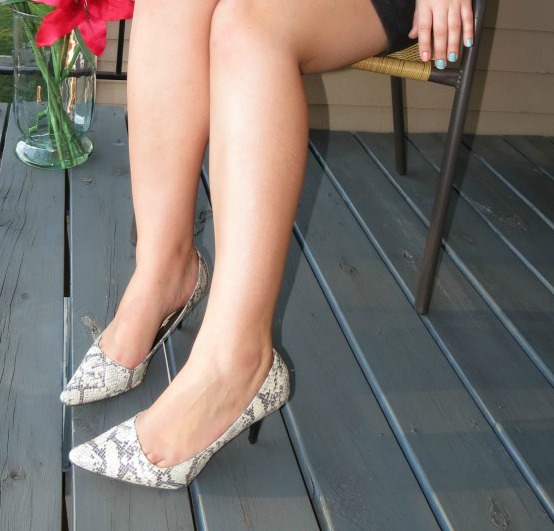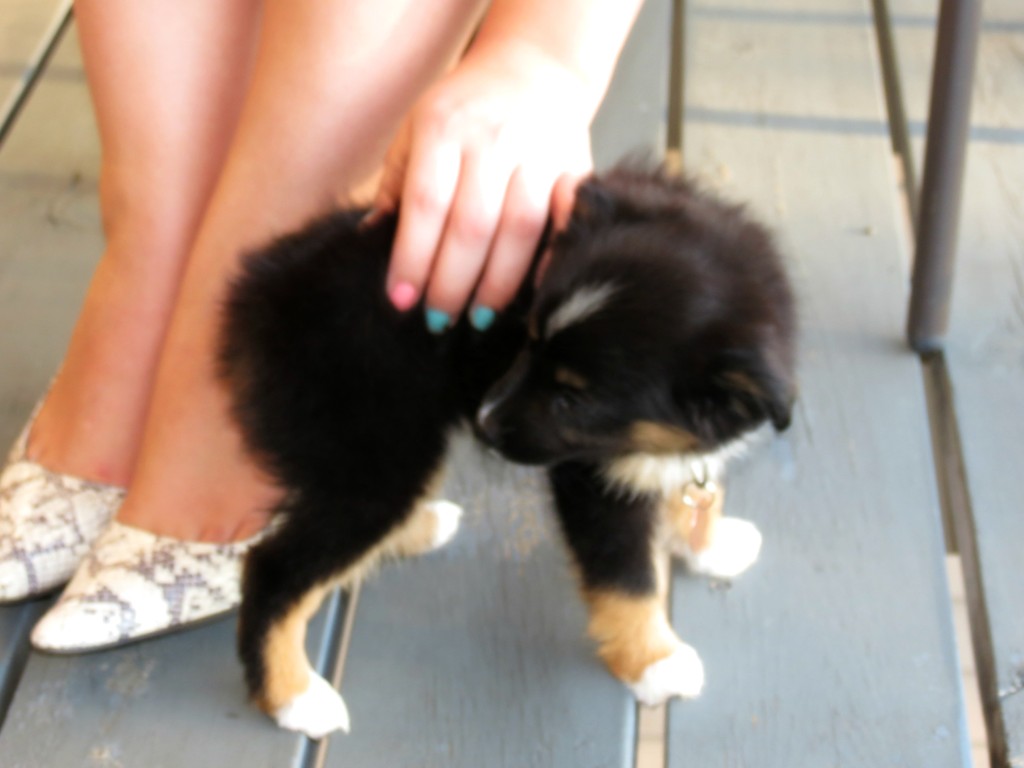 Emma wanted to be a part of the post 🙂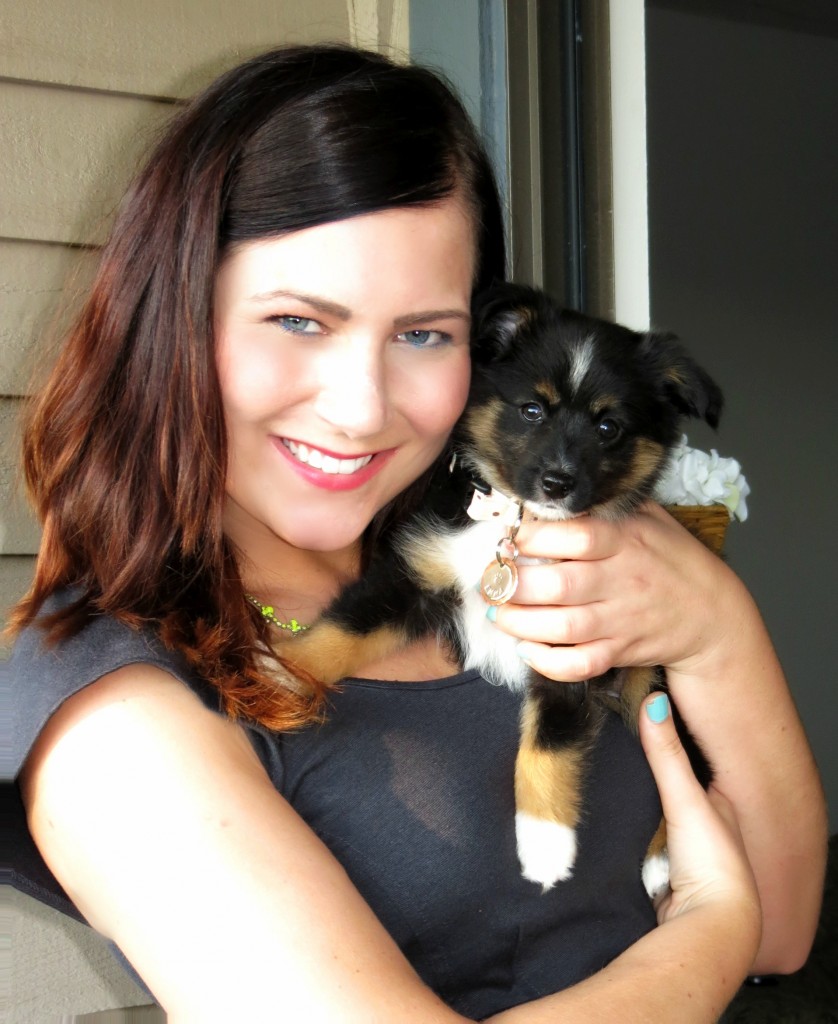 I am completely in love!

Gray Dress, Ann Taylor Outlet :: Similar here
Belt, Ann Taylor Loft at TJ Maxx :: Similar here
Necklace, DIY :: Similar here
Snakeskin Pumps, Target :: Similar here