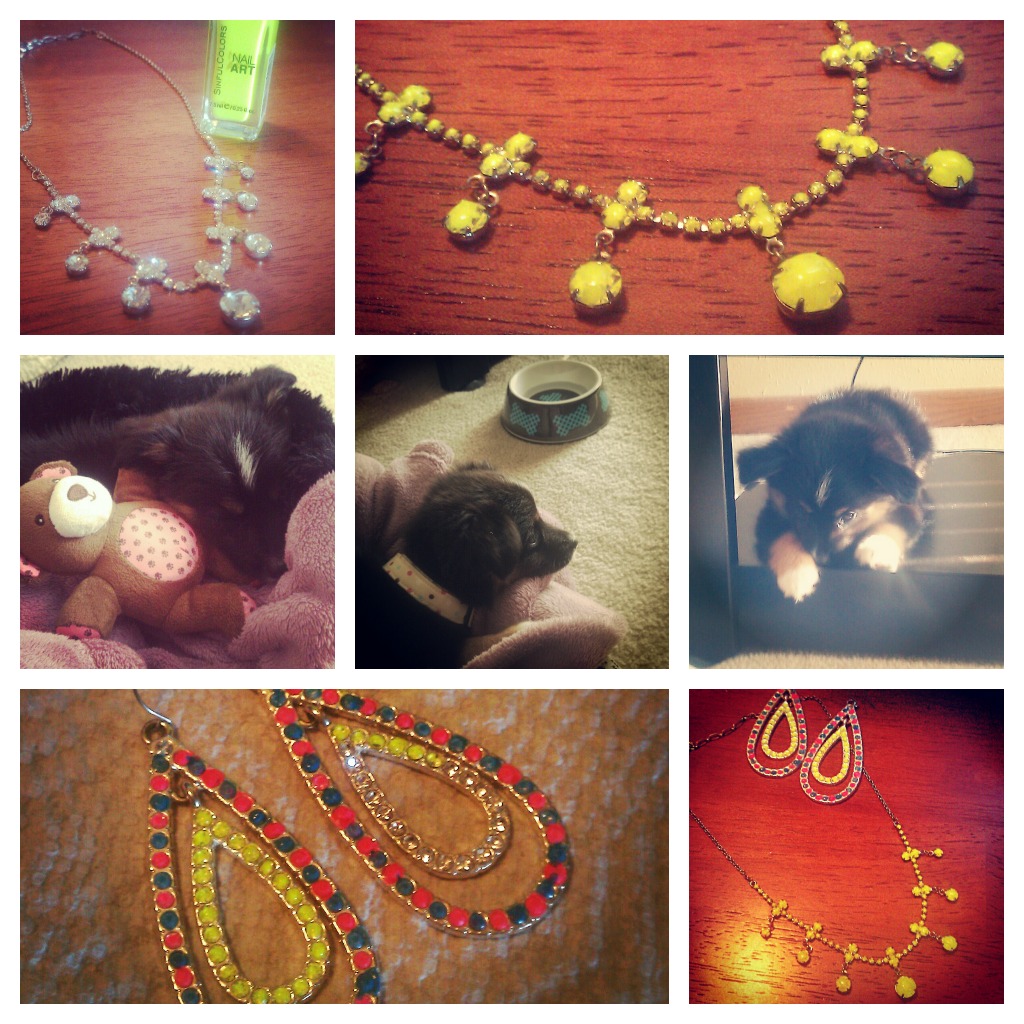 Hi everyone, I hope you had a great weekend! Mine was SO fun, got to meet one of my good friend's fiance and well yesterday was just such a fun day playing with Emma. She seems to like her new home and is such a sweetheart! I also spent yesterday morning finishing up another DIY, which should have been finished a long time ago! I finished my earrings with a touch of neon yellow in the middle and decided to do the same to an old necklace I haven't worn in years and LOVED the result so much that I am wearing it today (and you should see it in an outfit post later this week!)
Happy Monday!
Old prom necklace transformed into something I'll actually wear! This literally took me less than 5 minutes to do. Sinful Colors Nail Art has a very tiny brush perfect for this.
This is our new little girl Emma.  She is a bundle of joy (and energy) but has an off button, so takes plenty of naps.  I love her to death and I'm sorry but if you follow me on Instagram I have been sharing A TON of photos.  Hopefully I will calm down on this in the next week 😉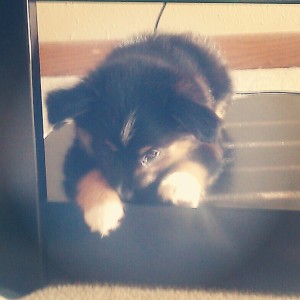 She discovered that it is fun to sleep on the bottom part of our TV stand.
Started these earrings over a month ago, so I was happy to finally finish them and have a necklace that will go well with them too!
 Today I am linking up with #YOLOMONDAYS!