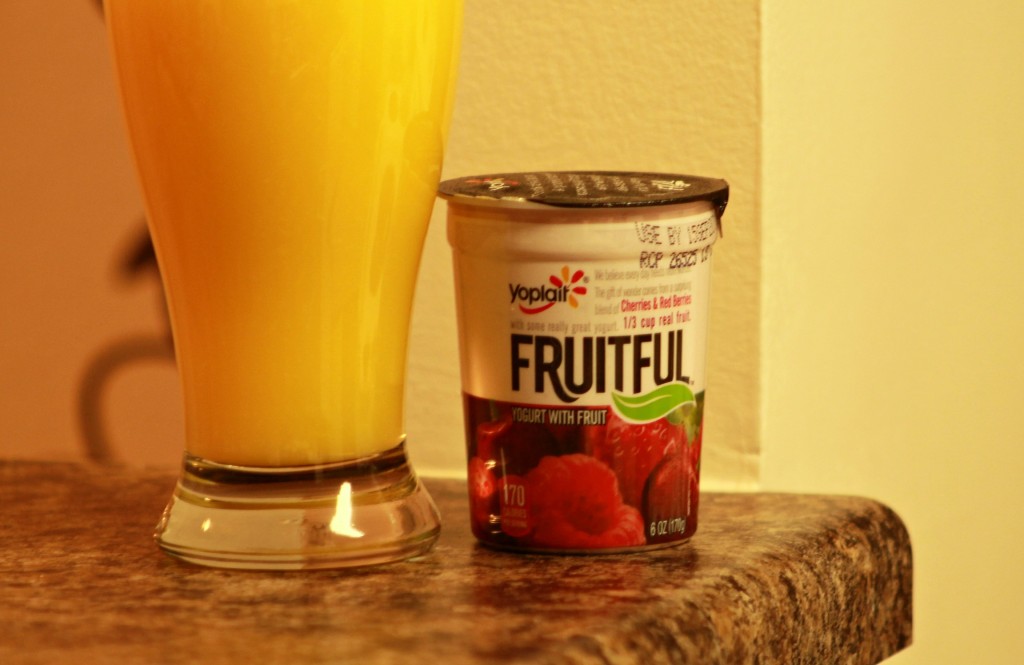 I'm not a morning person, so when it comes to breakfast, it has to be pre-packaged and ready to go. I don't always feel great about eating a breakfast like that every day, but when I'm in a rush in the mornings, I need something I can grab to throw in my purse and easily eat at my desk.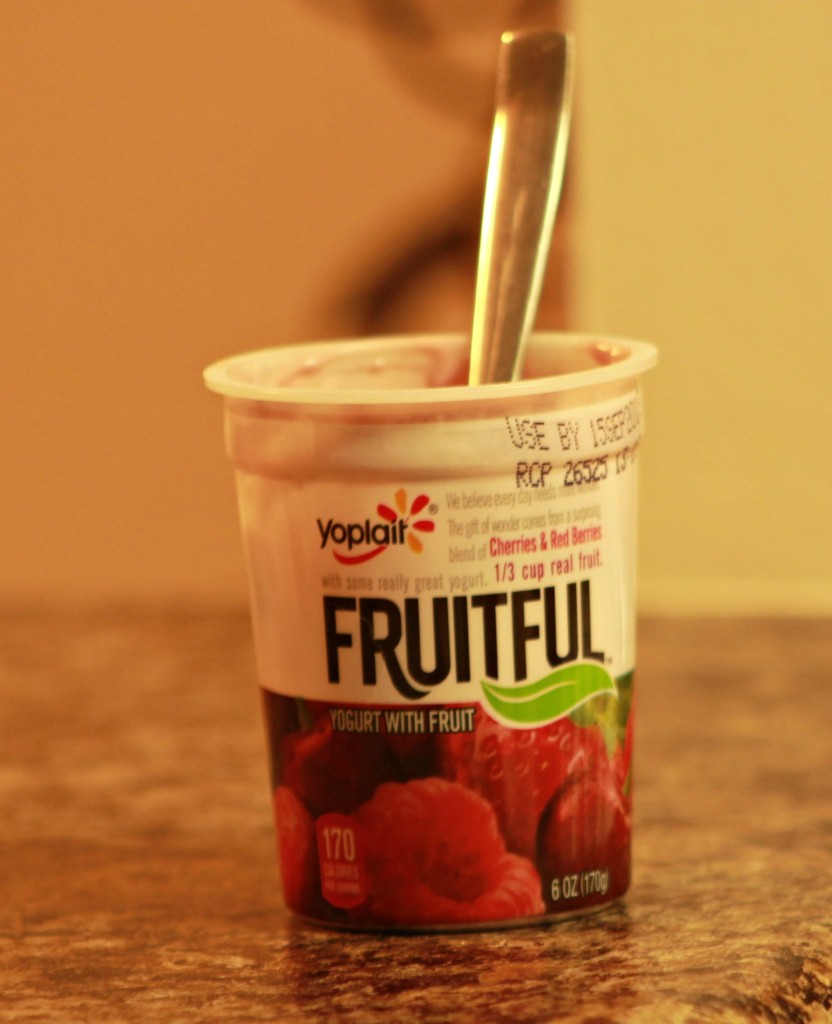 Yoplait's Fruitful is a new yogurt that has 1/3 cup of real fruit already mixed in. What does this mean?! This means a  much easier way for me to get breakfast in while ensuring I get in a good dose of fruit! I used to grab yogurt and an apple in the morning, but my office is pretty quiet, so eating an apple at my desk really isn't ideal. Anyway, what I absolutely LOVE about this yogurt is that there are 9 ingredients and none of them sound crazy to me. I tried the Cherries & Red Berries yogurt and it was delicious! Four out of the 9 ingredients were fruit. That makes me pretty confident that I'm eating something good and healthy for me! Also, it was delicious. I can't wait to try the other flavors, especially the blueberry and pineapple ones!
Here are some of the benefits of this fruit and yogurt combination:
•1/3 cup of real fruit in each serving
•No artificial sweeteners or flavors
•Six fruit flavors
•Six ounces of yogurt in each cup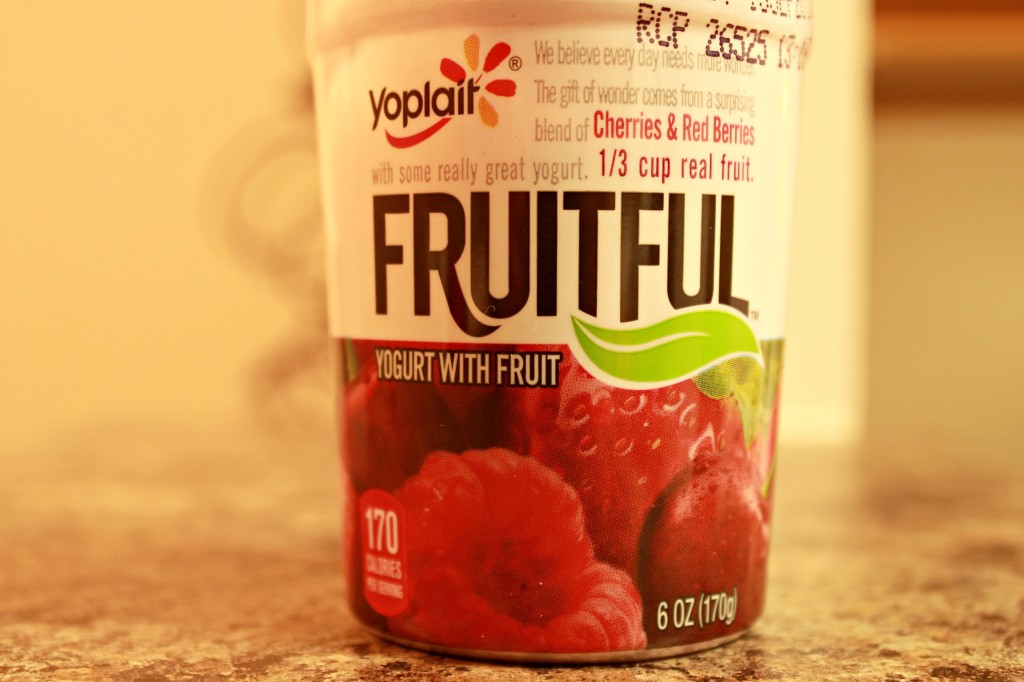 Be among the first to experience the goodness of new Yoplait Fruitful, with a $.30 off coupon available to download at the product website. The coupon is located on the right-hand side of the page by clicking on "Enjoy with a Coupon"
Thanks to Yoplait for sponsoring today's discussion. All opinions are 100% my own.