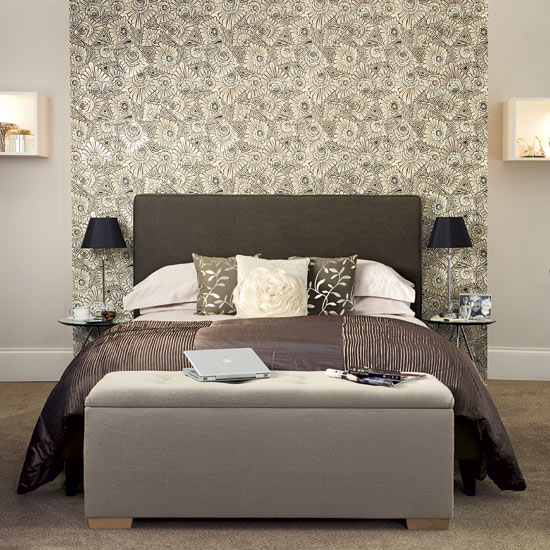 If you're lucky enough to have a room in your home which can be used as a guest bedroom, you should make sure you've outfitted it appropriately. Of course, we don't all need to be like Monica from Friends, spending hours upon hours obsessing over every little detail of your guest bedroom décor and furnishings. But having said that, a little bit of luxury does go a long way to making your guests feel comfortable and welcomed.
Make the Most of Your Space
When you get right down to it, the most luxurious element in any home isn't an item of furniture or any kind of decoration. It's space. Guest bedrooms are difficult in this respect; on the one hand, you should intend for your guests to have as much space as possible in which they can relax and unwind, but on the other you should try to retain as much useful space as possible for the room to be put to other uses when unoccupied.
Many people get around this by installing pull-out or easily moveable furniture, such as sofa beds or rollaways. Some opt for furniture with dual functions, such as daybeds and bureaus. Others decide to prioritise everyday function, using the room as a study or TV room and only purchasing guest furniture if and when guests actually turn up. This can actually be quite practical, providing you don't have guests that often. But if you do and you find you're in a hurry to get furnished, David Phillips Furniture offer next day delivery on many of their items, including sofa beds, and can make sure your furniture arrives before your guests do.
All the Little Things
If you don't have a huge budget, splashing out on large luxurious pieces is an absolute no-no. After all, they're not going to be used often and your money could be better spent elsewhere. Instead, invest in some miniature luxuries that will impress your guests in the places it matters most. Linens are a good place to start – after all, who doesn't appreciate falling into a beautifully made bed after a long day of traveling, or a big fluffy towel to dry oneself with after a relaxing bath? You could also consider including individual soaps for your guests, fresh flowers or scented candles to make their room smell lovely. Lamps and sympathetic lighting are absolutely essential if you want your guests to feel at home and happy.
Careful Colors
When decorating, it's easy to overlook a guest bedroom because this isn't a space you use every day. Nevertheless, it's important to make sure your guest bedroom is decorated to a high standard if you want to convey luxury to your visitors. Choose warming, welcoming colors such as caramel, ochre, moss and azure, which will impart a friendly mood whilst helping to relax your guests. Pay particular attention to elements such as curtains and rugs – decorating your guest bedroom beautifully can be undone in a second by an ugly drape or fraying piece of carpet.
This is a guest post, as always, all opinions are 100% my own.
Image via